Top 5 Teams That Could Use Cam Newton - Predictions and Odds
Cam Newton Odds
The odds for Cam Newton's team are provided by Fox Bet NJ.
Cam Newton's Team for Week 1 of the 2020 NFL Regular-Season
| Team | Fox Bet NJ |
| --- | --- |
| NE Patriots | +200 |
| Jacksonville Jaguars | +200 |
| Washington Redskins | +500 |
| Pittsburgh Steelers | +700 |
| Las Vegas Raiders | +1100 |
| Denver Broncos | +1300 |
| Chicago Bears | +1300 |
Being vulnerable is never a good look for a Superman, and the NFL superstar who goes by that same moniker, quarterback Cam "Superman" Newton, has been made primarily helpless by his recurring injuries, and now the questions of if, when and where he will return to play in the league remains.
Newton is one of those gifted, once-in-a-lifetime football players whose career has been marred by multiple injuries, and now, since his Carolina Panthers finally released him after nine up-and-down seasons, he is looking to start over with another team that could benefit from his uncanny size, speed, and strength.
So here we take a look at the predictions and odds of which NFL front office might be willing to risk a valuable one-year contract on a vulnerable athlete like Newton, whose aggressive style of playing quarterback apparently leads to season-ending injuries, a risk that may (or may not) be worth the cost.
If you've got a great hunch on where Cam Newton will be playing football in 2020, the oddsmakers have a bet for it, so take a look at these predictions and odds related to Newton the free-agent quarterback.
Check out who are the top 10 remaining NFL free-agents.
Three Long Shots to Snag Cam Newton
The timing of Newton's free-agency will be a huge factor in the type of deal his agent can score, with the current lack of need for starting quarterbacks working against him almost as much as the lack of travel forced by the worldwide pandemic.
Given all that, there are at least five NFL teams that could give Cam Newton a decent home in 2020, each for a different reason (aside from the fact that he is extremely talented when healthy and could realistically lead a team to the postseason).
But first, here is a quick look at some longshots, and given the odds here, these three NFL franchises are unlikely to be Newton's 2020 home, though there could be an argument made for all three of them to sign him to at least a one-year deal.
Denver Broncos +1600
Since the Broncos appear to be all-in on their young starting quarterback, Drew Lock, it would be a long shot to expect them to sign Newton as his backup in 2020, but it sure would be nice to have him there in case Lock ever went down.
Las Vegas Raiders +2500
Head coach Jon Gruden has said time and time again that he is 100% confident in current starter Derek Carr but having Newton challenging Carr and current backup Mariota in training camp and from the sidelines could make all three players better.
Pittsburgh Steelers +2500
Obviously, the Steelers are excited to have a healthy Ben Roethlisberger finally return to the roster, but he is aging and injury-prone, having posted only four full 16-game seasons during his fifteen years in the league, so having another large QB like Newton to immediately jump in could be tempting.
Top 5 Teams That Could Use Cam Newton
For a team to take a chance on signing Cam Newton to their roster, they not only have to have a huge need at that position plus they have to believe that Newton is both healed and capable of lasting an entire season at this point in his career.
These five teams all currently have starting quarterbacks, but those players are young and inexperienced, so the team could certainly benefit by having a quarterback of Newton's caliber ready to go in.
But whether it is worth it for the amount of money they would have to pay Newton to join their team remains to be seen.
#5) Washington Redskins +500
Although there is already a decent battle brewing between Dwayne Haskins and the newly signed Kyle Allen to start at quarterback in Washington, throwing a talented veteran like Newton into that fight could make new head coach Ron Rivera's choice even more interesting.
#4) New England Patriots +450
Pats general manager and head coach Bill Belichick seems sold on the young Jarrett Stidham as his quarterback of the future, but the thought of what the now GOAT-less coach could do with a player of Newton's talent could be enough to give it a try for at least a season.
#3) Jacksonville Jaguars +350
Everybody in Jacksonville has fallen in love with their young, flashy starting QB, Gardner Minshew II, but how cool would it be to watch him compete with Newton on field with the football and off the field with those mutually funky outfits they both like to wear.
#2) Miami Dolphins +350
You would think the Dolphins would be more of a longshot here given the crowded quarterback room in Miami already filled with journeyman Ryan Fitzpatrick, newly drafted Tua Tagovailoa and disgruntled backup Josh Rosen, but throw Newton into that mix and watch the competitive sparks fly even higher.
#1) Los Angeles Chargers +300
The Chargers' quarterback position is up for grabs right now between veteran journeyman Tyrod Taylor and the newly drafted rookie Justin Herbert, so nobody would be surprised if, for at least the 2020 season, Cam Newton was added in to give the team a proven starter who can step right in and produce.
Cam Newton, Comeback Player of the Year – Odds
One prestigious honor an NFL player can receive is the league's Comeback Player of the Year award, given to a player "who has shown perseverance in overcoming adversity, in the form of not being in the NFL the previous year, a severe injury, or simply poor performance."
The overall favorite for this award in 2020 is Tampa Bay Buccaneers' tight end Rob Gronkowski, +200, who will be coming out of his year-long retirement to play football with GOAT quarterback Tom Brady once again.
There are eleven players who have been given better odds than Newton to win this award, but here are his odds to win in 2020:
Comeback Player of the Year Award – Odds
The odds are provided by DraftKings Sportsbook.
| Player | DraftKings |
| --- | --- |
| Rob Gronkowski | +200 |
| Ben Roethlisberger | +400 |
| Matthew Stafford | +700 |
| J.J. Watt | +700 |
| A.J. Green | +1200 |
| Derwin James | +1200 |
| Alex Smith | +1400 |
| Antonio Brown | +2000 |
| Nick Foles | +2000 |
| Myles Garrett | +2000 |
| Todd Gurley | +2000 |
| Cam Newton | +2000 |
Head to DraftKings for the complete list.
Quick Bio: Who is Cam Newton?
Cameron Jerrell Newton (nicknamed "Superman" due to his touchdown celebration) is a 30-year old NFL quarterback originally from Atlanta who played for the Carolina Panthers for nine seasons until his injuries knocked him temporarily out of the game.
A former winner of the Heisman Trophy, the Walter Camp Award, and the Maxwell Award while playing football at Auburn, Newton has used his size (6'5", 245-pounds) and speed (runs the 40-yard dash in 4.59 seconds) to reinvent the way the quarterback position is played in the NFL, his strong arm combined with the constant threat of a breakaway run making him dangerous on all levels.
On a personal note, Newton has four children with his girlfriend, Kia Proctor, and he has been a vegan since 2019 as well as a motivational speaker.
How Talented Is Newton at Football?
When Cam Newton is healthy, he is an incredibly talented football player, with three Pro Bowl appearances, a Super Bowl appearance and in 2015 was the league MVP, the offensive player of the year, and was selected to be a first-team All-Pro.
In his injury-riddled NFL career, Newton has a 182-108 touchdown to interception ratio, with a career completion percentage of 59.6 and a passer rating of 86.1, numbers which are (arguably) on the more unimpressive side for a superstar.
So the answer to the question is that Cam Newton is incredibly talented, but due to his many injuries and the resulting time off the field, his overall production has been relatively limited, so the question remains as to whether he can actually return to full health and make a return to his former self as a player.
What Injuries has Newton Suffered?
There are ten main injuries that have affected Cam Newton as a player throughout his career, injuries that have kept him off the field and out of the record books to the level a player of his natural abilities deserves.
Grade 2 pedal ankle sprain – August 30, 2008
Grade 1 pedal ankle strain/pull – December 30, 2013
Grade 3 pedal ankle ligament tear – January 12, 2014
Chess/rib fracture – August 22, 2014
Back vertebral fracture (sustained in an automobile accident) – December 9, 2014
Grade 1 concussion – October 2, 2016
Shoulder rotator cuff tear – December 11, 2016
Grade 1 knee strain – January 7, 2018
Right shoulder surgery – January 24, 2019
Lisfranc fracture – November 5, 2019
As a result of these injuries, Newton has missed a total of 20 of the 144 total games he could have played in during his nine-year NFL career.
When and Why Did the Carolina Panthers Release Newton?
The Panthers finally released Newton on March 24, 2020, which is considered late in free agency and puts him at a disadvantage in terms of the current needs of teams compared to the quarterbacking jobs that were still available back at the beginning of the NFL year.
The week before that, Carolina's front office had given Newton permission to seek a trade, but after failing to find any teams willing to make a trade for him, they finally released Newton officially.
Injuries and the inconsistent playing time are the main reasons for Newton's release but failing to make the postseason in three of the last four seasons could have also played a major role in the decision.
Can Newton Still Play Pro Football?
If it just came down to physical skills, the answer is yes, Cam Newton can absolutely play football at the NFL level and probably has plenty more to prove in that league.
The real question, though, is can Cam Newton stay healthy for a full season, something he has been unable to do due to serious injury for four of his nine NFL seasons.
Any team that would take Newton on at this point in his career, including paying him big money for at least one season, would have to firmly believe that Newton has returned to full health, which is tough to fully evaluate right now due to pandemic-based travel restrictions.
According to this March Tweet by ESPN Senior NFL Insider Adam Schefter, Newton has been cleared as healthy and "hungry" for an opportunity to play football:
Cam Newton had a physical in Atlanta yesterday coordinated by the Panthers and his agency team, per sources. Newton passed the physical and is healthy, per source, with both his shoulder and foot "checking out well and he is hungrier than ever and eager for the next opportunity."

— Adam Schefter (@AdamSchefter) March 24, 2020
On top of all that, due to an overall lack of need at the starting quarterback position in the NFL right now, Newton would most likely be hired as a backup, at least to start out with, a role that Newton has never been forced to play in his entire football career.
Would Newton Be Good As a Backup QB?
From a football franchise point of view, having a player at Cam Newton's talent level in the backup quarterback position is incredibly valuable to the team, especially given the tendency for starting quarterbacks to go down injured playing the rough game of pro football.
It's whether Newton would be willing to sit on the sidelines watching a quarterback with less experience and (arguably) less talent play on the field, and it's about what that would do to his confidence and reputation.
Fortunately for the 30-year old Newton, he has time on his side (at least for now), since the longer he waits to return, the more healed up his body becomes, giving him an even better chance of succeeding once he starts playing ball again.
How Much can Newton Expect to be Paid in 2020?
Before he was released by the Carolina Panthers, Newton was in the final year of the five-year deal he signed back in 2015 and was set to make $18.6 million for the 2020 season.
At this point, if Newton does play in 2020, chances are it will be on a one-year prove-it deal worth way less than that $18.6 million he would have earned had the Panthers kept him on their roster.
However, if Newton can stay healthy for the entire 2020 season and put up some passing and rushing numbers that even slightly resemble his prior contributions, you can be certain his agent will use that success as leverage to get the almost 31-year old quarterback a longer-term deal that would take him into the twilight of his NFL career.
Currently, the highest-paid backup quarterback in the league is Marcus Mariota, who will make $7.5 million in 2020 suiting up for the Las Vegas Raiders behind Derek Carr.
Bet on NFL with these NJ Sportsbooks

21+ | VA only | Gambling problem? Call 1-800-532-3500
Wide range of betting options
Top notch customer service
Promo code sports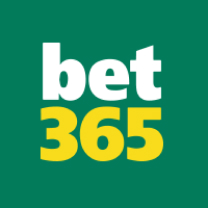 21+ | T&Cs, time limits & exclusions apply
Impressive range of bonuses
One of the worlds biggest sportsbooks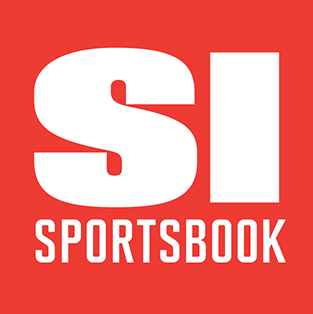 21+ CO Only | Terms and conditions apply
Beginner friendly
Fantastic odds
Bonus code win100
More NFL Predictions & Odds
Best NFL Player Prop Bets Week 4
Get our best, expert-picked, five single-player props for Week 4 of the NFL season. Find our expert picks here! …
NFL
30 September | 10:33 | Richard Janvrin
NFL Week 4 Parlay Picks
Get our top NFL Week 4 parlay picks as our experts provide analysis for the top 3 games this week. Get our free picks here! …
NFL
30 September | 10:11 | Richard Janvrin
Rams vs 49ers Week 4: Forty-Niners Will Have the Homefield Advantage
This NFL Week 4 Monday Night Football game is an NFC West matchup between the Los Angeles Rams and the San Francisco 49ers; predictions, odds, and picks.
NFL
30 September | 10:11 | Mike Lukas