Carolina Panthers vs New Orleans Saints: Predictions and Odds (NFL Week 12)
The New Orleans Saints will win by a touchdown. Final score prediction: Saints 27, Panthers 20.
How to Watch: Panthers vs Saints
What: Carolina Panthers at New Orleans Saints
When: Sunday, November 24 at 1:00 pm ET
Where: The Mercedes-Benz Superdome in New Orleans, Louisiana
How (TV): CBS
Panthers vs Saints – Point Spread
Panthers +9.5, Saints -9.5
Carolina vs New Orleans – Game Preview
This good-looking Week 12-afternoon matchup pits the NFC South's top 2 teams against each other – Kyle Allen's 5-5 Carolina Panthers travel to New Orleans to face Drew Brees' 8-2 Saints, with the Panthers as an almost ten-point underdog in this one.
Carolina is coming off a shocking 3-29 loss to the Atlanta Falcons in Week 11 while the Saints are feeling confident after taking care of the tricky Tampa Bay Buccaneers by an almost lopsided score of 34-17.
Both of these teams measure up almost equally on the offensive side of the ball, but one of them is fundamentally (and surprisingly) better on defense, so let's take a brief look at how they measure up against each other statistically for this NFC South showdown.
The 5-5-0 Carolina Panthers
The Carolina Panthers are right at .500, but it's already Week 12 and time is running out, so if they have any plans to play football in January they are on a must-win path for the rest of their regular season.
Talk about a goose egg – quarterback Kyle Allen threw for zero touchdowns in the team's surprising loss to the 7-loss Atlanta Falcons last week, and even more debilitating were the 4 interceptions he threw, and that's against a Falcons' pass defense that's currently ranked 26th in the league.
The one thing that continues to be a plus for the Panthers is their rushing attack, led by (possible MVP candidate) running back Christian McCaffrey, who is dangerous on the ground and through the air because not only is he unafraid to get hit, he's fast and quick enough to make opponents miss completely.
The 8-2-0 New Orleans Saints
The New Orleans Saints have faced some severe adversity this season – their Hall of Fame bound franchise quarterback Drew Brees went down with a bum thumb, but despite that, they have proven that they have the depth of roster and a successful enough game plan to overcome any such speed bump on their way to the postseason.
Good news is that Brees is back – he's only 1-1 since his return, but in the big picture this team is far better off with him and chances are he will use this matchup with the Panthers to continue to blow the rust off his game and reestablish his natural place under center in New Orleans as the team pushes its way into the postseason once again.
Receiver Michael Thomas, tight end Jared Cook, running back Latavius Murray – these are all becoming household names as the Saints go marching straight towards the playoffs, now with a top-10 defense thrown in to ensure they are able to get the total job done.
Panthers vs Saints – History
These two NFC South rivals have met 49 total times (including 1 postseason game), with Carolina winning 25 of those times and New Orleans winning the other 24 games.
The last time these two teams played was twice last season, both games in December, the first time in Week 15 (Saints 12, Panthers 9) and the second time in Week 17 (Panthers 33, Saints 14).
If the Panthers win this matchup, they'll move to 6-5-0 and remain a distant second to the Saints in the NFC South while trailing in the NFC Wild Card hunt by a bunch.
But if the Saints come out winners in this one, they'll be 9-2-0, most likely win their division and take the top spot in the conference and win the number one playoff seed and the home-field advantage that comes with it.
Questions to Answer
Who's favored to win this Week 12 Panthers-Saints matchup?
Which team has a better offense? Defense? Special teams?
Which team's quarterback is more likely to lead his team to victory?
We're going to briefly compare the Panthers and the Saints next and attempt to answer those questions and more.
For more on Panthers vs Saints, head to our Youtube channel to watch the predictions for the game. Find the Panthers vs Saints at minute 10:28.
Offensive Stats Comparison
Carolina Panthers Overall Offense
Ranked 18th overall in 2019
Passing attack currently ranked 22nd
Rushing attack currently ranked 10th
Boy, quarterback Kyle Allen sure did start out hot this season (4-2) – only now he's showing his true second-year nature, dropping 3 of his last four starts and looking more unsure in the pocket these days while throwing the ball to the enemy far too often (9 interceptions on the season so far).
It's not Allen's fault – he was sacked 5 times during the Panthers' Week 11 loss to the Falcons, and the Panthers' offensive line has allowed 34 total sacks on the year, which is tied for seventh-most in the league right now.
Offensive right tackle Dennis Daley (groin) is listed as questionable for Week 12 so that weakens that offensive line, even more, something that affects how well Christian McCaffrey can run the ball and whether Allen will have enough time to get through all his pass progressions.
New Orleans Saints Overall Offense
Ranked 14th overall in 2019
Passing attack currently ranked 9th
Rushing attack currently ranked 17th
The Saints are fortunate to have running back Alvin Kamara in their backfield – he makes defenses have to game plan against the run as well as the outlet pass, with Kamara always seeming to be available for the ball.
Of course the main thrust of the Saints' offensive attack is always through Brees – his veteran football IQ combined with his ability to get rid of the ball quickly and accurately is rivaled right now only by the New England GOAT, then add receiver Michael Thomas to the mix and you've got a top-10 passing game.
Hopefully, the other Saints receivers in the room get healthy in time to play on Sunday – Austin Carr (ankle) and Deontre Harris (hamstring) are both listed as questionable – but whomever suits up, they will face a Panthers' passing defense that's had its struggles in the past.
Offensive Advantage
The New Orleans Saints have veteran Drew Brees under center, so that automatically gives them the offensive advantage over the Panthers, but then add Thomas and Kamara in the mix and it's no wonder they are heavily favored (-9.5) in this one.
Defensive Stats Comparison
Carolina Panthers Overall Defense
Ranked 19th overall in 2019
Passing defense currently ranked 14th
Rushing defense currently ranked 27th
So here's where the Panthers come up a little short here – their defense is weaker than the Saints against both the pass and the run and that's going to be a huge factor in this important divisional matchup.
Carolina defensive coordinator Eric Washington has a tough job to do here – he has to figure out how to shut down Drew Brees, Michael Thomas, and Alvin Kamara at the same time while keeping his eyes on tight end Jared Cook and running back Latavius Murray.
Or course, it doesn't help that cornerback Ross Cockrell (quadriceps), defensive end Gerald McCoy (knee), safety Eric Reed (knee) and linebacker Shaq Thompson (ankle) are all listed as questionable for Sunday's game.
New Orleans Saints Overall Defense
Ranked 6th overall in 2019
Passing defense currently ranked 13th
Rushing defense currently ranked 3rd
The good news for the New Orleans Saints on defense is that they rank third against the run, something that will come in handy for sure against the Panthers, whose multi-talented McCaffrey can often carry the team on his rushing and receiving back for the win.
Cameron Jordan is the Saints' defensive end that could make a difference in this game – he has 9.5 sacks so far this season and he could be key to putting the pressure on the Panthers' young quarterback.
A big what-if for Week 12 is cornerback Marshon Lattimore, who is suffering from a serious hamstring issue right now and is listed as questionable for this game, but if he's healthy enough to play, Lattimore can make a huge difference in the kind of targets Panthers' quarterback Allen has to throw at.
Defensive Advantage
The Saints seem to have the defensive advantage over the Panthers in this one, a testament to coordinator Dennis Allen since in the past New Orleans' biggest shortcomings came on that side of the ball.
Panthers vs Saints – Final Game Analysis
Why Will the Panthers Win this Game?
The Carolina Panthers will win this game because Christian McCaffrey understands that it's do-or-die at this point and will put his body on the line to exploit the Saints' 13th ranked passing defense by taking quick outlet passes out of the backfield and turning them into big plays with his ability to run after the catch.
The Panthers will win this one because they are at .500 right now and need this game if their season is to continue on – and desperate times cause some players to step up like they haven't before, exactly what needs to happen to Carolina on both sides of the ball if they expect to shut down the Saints' effective offense on Sunday.
Carolina is 3-2 on the road so they are perfectly capable of stealing this one, but Kyle Allen has to get back to how he played when he first took over under center this season, otherwise it's too easy for the Saints to dismiss his passing attack and focus primarily on neutralizing the Panthers' run game.
Why Will the Saints Win this Game?
The New Orleans Saints will win this game because they are really good at rushing the passer (27 total sacks), and with the pressure they put on Allen in the backfield, he'll be lucky to stay on his feet let alone get a lot of accurate passes off to his playmakers.
The Saints will need a big run game from Alvin Kamara in this one – the Panthers are 27th against the run and ready to be exploited on the ground, especially in the first half in order to set up the second half play-action fakes.
New Orleans has a huge offensive advantage in this one, which is Drew Brees throwing to Michael Thomas – so, in the end, they will lead their team to victory and bring their home record up to 5-1 and setting themselves up to have home-field advantage in the postseason.
Panthers vs Saints – Final Score
The New Orleans Saints will win by a touchdown – this is the part of the season where a healthy Drew Brees starts to own his division, and a quick slap on the Panthers' nose in Week 12 will be a very good start to that run.
John Breech of CBS Sports predicts the score as Saints 31, Panthers 23.
My prediction for the final score is Saints 27, Panthers 20.
Carolina Panthers vs New Orleans Saints – Game Odds
The latest odds for the Panthers vs Saints game are provided by bet365 NJ, DraftKings Sportsbook, and SugarHouse.
Good luck!
Moneyline
Bet on NFL With These NJ Sportsbooks

21+ | T&Cs apply
Great payment and customer support
Access to fantasy sports with one account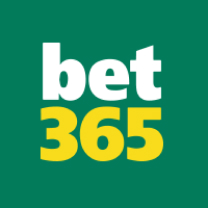 21+ | T&Cs, time limits & exclusions apply
Impressive range of bonuses
One of the worlds biggest sportsbooks

21+ | Terms and conditions apply
Fastest payout platform
Many withdrawal options
Promo code sports
More NFL Predictions & Odds
Rams vs Cardinals Week 3: Can QB Kyler Murray Continue to Evade Tacklers?
The NFC West is all tied up at 1-1 as two of their exciting teams go helmet to helmet as the Los Angeles Rams take on the Arizona Cardinals; predictions, odds, and picks …
NFL
23 September | 11:47 | Mike Lukas
Eagles vs Commanders Week 3: Can QB Jalen Hurts Sustain His Style of Offense?
Prepare yourself for a rough battle in the NFC East as the Philadelphia Eagles face the Washington Commanders; predictions, odds, and picks.
NFL
23 September | 08:58 | Mike Lukas
Bills vs Dolphins Week 3: Can the Bills' Secondary Cover the Cheetah?
Here's an NFL Week 3 battle between the top two AFC East teams as Josh Allen's Buffalo Bills face Tua Tagovailoa's Miami Dolphins; predictions, odds, and picks.
NFL
23 September | 02:00 | Mike Lukas