How the Dallas Cowboys Kept Both Dak Prescott and Amari Cooper
What are the Predictions and Odds for the Dallas Cowboys in 2020?
Now that owner Jones has solidified the major parts of his offensive lineup, the oddsmakers have released the latest Dallas Cowboys odds for the 2020 season.
Check out the latest odds provided by DraftKings Sportsbook, here.
Good luck!
Odds of the Dallas Cowboys Winning 2020
| | |
| --- | --- |
| Super Bowl LV | +2000 |
| NFC Championship | +1000 |
| NFC East | +135 |
Last season for the sixth time in nine years, the talented Dallas Cowboys inexplicably missed the playoffs and that finally cost head coach Jason Garrett his job, and that gave the hungry Mike McCarthy a chance to see what he and his coaching crew can do with all that talent in Texas.
The biggest challenge that faced Cowboys owner Jerry Jones was keeping all his playmakers happy and on the Dallas roster before free agency began, and he has since solved the problem of keeping quarterback Dak Prescott and wide receiver, Amari Cooper, from leaving.
Here we take a look at how Jones was able to get that done and whether it actually solves his personnel problems in the long run or if he has only managed to delay them until he has to face it all again after the next season.
Quick Bio: Who is Dak Prescott?
.@Dak Prescott: Franchise QB.

His 10 BEST PLAYS from a career year in Dallas! pic.twitter.com/bw6PJZFeNO

— NFL (@NFL) March 16, 2020

Rayne Dakota "Dak" Prescott is the 26-year-old professional football quarterback born and raised in Louisiana who has been under center for the Dallas Cowboys ever since the 2016 season after he was drafted in the fourth round.
Prescott is a 2x Pro Bowler and was the AP Offensive Rookie of the Year his first season in the league, and with him as quarterback, the Cowboys have played football in January twice in his four seasons with the team.
At the end of last year, Prescott's four-year $2.73 million rookie deal ended, so he was about to become a free agent after a stellar 2019 season as the 2nd most productive quarterback in the league.
How Did the Dallas Cowboys Keep Quarterback Dak Prescott?
The Dallas Cowboys kept Dak Prescott by placing an exclusive franchise tag on him, which secures their rights to his services for the season and prevents another team from being able to negotiate a new deal with him.
Most players with Prescott's abilities would prefer to strike a long-term deal with the franchise they will be playing for so that their financial and football future are somewhat protected while playing a sport where there's an extremely high risk of getting injured.
The franchise tag is basically a stall tactic that team owners use while they attempt to figure out how much the player is worth and compare that to how much they can afford to pay.
How Much will Prescott Be Paid for the 2020 Season?
The exclusive franchise tag is worth around $33 million for the upcoming season, which puts Prescott on the list of the top six highest-paid quarterbacks in the NFL, now tied with the Minnesota Vikings' Kirk Cousins.
Prior to that, Prescott averaged $640,000 per year over the last four seasons, so it will be a tremendous pay bump for the young quarterback despite not getting the bigger deal he was hoping for.
The risk the Cowboys take with this tag is that if Prescott has another fantastic season, his price tag goes up considerably, whereas, with a longer contract, they would have had the chance to lock him in at whatever he's worth right now.
What Is an Exclusive Franchise Tag?
The exclusive franchise tag is what is placed on an NFL player who is about to become a free agent because their current contract is about to end, and the team is allowed to do this for three seasons in a row.
The exclusive tag means no other team can negotiate a new deal with that player, but his current team has to give him a 1-year contract for an amount that is calculated using the average pay of the top five players at that position in the league, or 120% of the player's previous year's salary, whichever is greater.
A non-exclusive tag means the player can negotiate with other teams, but his original team gets the chance to match the terms of that offer and if not and the player leaves, they get two first-round draft picks as compensation.
Why the Tag for Prescott Instead of a Contract?
Typically, it's because the owner and the player's agent can't come to an agreement.
The disagreement tends to be regarding the player's future potential since the contract will be rewarding that and not what the player has already done up to that point.
When a deal can't be agreed upon and the franchise tag is placed, it is a bit of a disappointment for the player, because that typically means the owner either disagrees with their value or can't afford to pay what the player is truly worth.
What Happens to Prescott at the End of the Season?
After the 2020 season, Prescott becomes a free agent again unless the Cowboys negotiate a long-term deal with him before then.
They can also decide to place another franchise tag on him, but that will be worth even more than the current one and they can only do that two more times.
If the Cowboys are serious about Prescott being their franchise quarterback they will figure out how to negotiate a lucrative deal the same way they just did with their star running back Ezekiel Elliott, who just signed a 6-year contract worth $90million with $50 million of that guaranteed.
Quick Bio: Who is Amari Cooper?
Five more seasons of @amaricooper9's routes in Dallas. ⭐️ pic.twitter.com/9YzLOgdxin

— NFL (@NFL) March 17, 2020

Amari Cooper is a 25-year-old professional football wide receiver who was born in Miami, Florida, played his college football at Alabama and then was drafted fourth overall by the Oakland Raiders in 2015.
In the middle of the 2018 season, Cooper was traded to the Dallas Cowboys and he made an instant impact on the field, catching 53 balls for 725 yards and 6 touchdowns in 9 games that season as the team earned its way into the Divisional Playoffs.
Last year, Cooper caught 79 passes for 1,189 yards and 8 touchdowns and proved to be a vital part of the Cowboys 2nd ranked passing offense, enough so that owner Jones decided to offer Cooper some big money to stick around.
How Did the Dallas Cowboys Keep Wide Receiver Amari Cooper?
The Dallas Cowboys kept Cooper by signing him to a five-year contract worth $100 million, and that included a $10 million signing bonus with $60 million of that total money guaranteed.
That $20 million per season average makes Cooper the second-highest-paid wide receiver in the league, second only to the Atlanta Falcons' Julio Jones, who currently makes $22 million per year.
Last season, Cooper made just over $13.9 million.
Why the Contract for Cooper?
Given the level of talent and playmaking ability that Cooper brings to the Cowboys' offense, Dak's best receiver would be sorely missed if Jerry Jones couldn't get a decent deal done with him in time.
And chances are if Dallas hadn't offered him that long-term deal, his agent would have been able to easily negotiate one with another team hungry for top-notch receiving help.
Since each NFL team is only allowed to place one franchise tag per season, Jones must have decided that the deal with his best receiver would be easier to strike than one with a quarterback demanding top dollar.
What Happens to Cooper at the End of His Contract?
Cooper's current deal will last him through the 2024 season, and at that point, he becomes an unrestricted free agent and the process starts all over again.
Then Cooper will be 30-years old, so his options won't be as many since the NFL is more of a young man's game.
Of course, Cooper has been a Pro Bowler in four of his last five seasons, so chances are even at that age there will be a team in need of his quick feet and soft hands – and who knows, it could still be the Dallas Cowboys.

Bet on NFL With These NJ Sportsbooks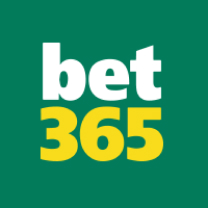 21+ | T&Cs, time limits & exclusions apply
Impressive range of bonuses
One of the worlds biggest sportsbooks

Terms and conditions apply | 21+ | VA only
Lots of betting options
Daily odds boost
Great live betting section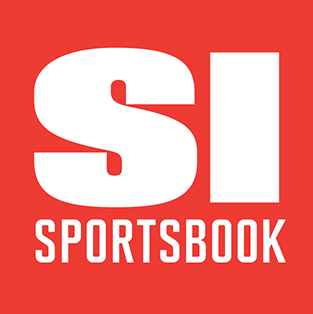 21+ CO Only | Terms and conditions apply
Beginner friendly
Fantastic odds
Bonus code win100
More NFL Predictions & Odds
49ers vs Broncos Week 3: Can the Niners 'New' QB Jimmy Garoppolo Fill in Effectively?
The NFL's Week 3 SNF matchup is a cross-conference fight between Jimmy G's San Fran 49ers and Russel W's Denver Broncos; predictions, odds, and picks.
NFL
25 September | 10:08 | Mike Lukas
Packers vs Buccaneers Week 3: Can the Bucs Offense Remain Effective Without WR Mike Evans?
NFL's Week 3 lineup features this highly anticipated Sunday afternoon NFC matchup, the Green Bay Packers vs Tampa Bay Buccaneers; predictions, odds and picks.
NFL
25 September | 09:14 | Mike Lukas
Rams vs Cardinals Week 3: Can QB Kyler Murray Continue to Evade Tacklers?
The NFC West is all tied up at 1-1 as two of their exciting teams go helmet to helmet as the Los Angeles Rams take on the Arizona Cardinals; predictions, odds, and picks …
NFL
23 September | 11:47 | Mike Lukas