Dallas Cowboys vs Philadelphia Eagles: Predictions and Odds (NFL Week 16)
The Green Men of WSN's Picks and Best Bets Podcast predict the Dallas Cowboys will win this one. My prediction for the final score is Cowboys 27, Eagles 24.
How to Watch: Cowboys vs Eagles
What: Dallas Cowboys at Philadelphia Eagles
When: Sunday, December 22 at 4:25 pm ET
Where: Lincoln Financial Field in Philadelphia, Pennsylvania
How (TV): FOX
Cowboys vs Eagles – Point Spread
Cowboys -2.5, Eagles +2.5
Dallas vs Philadelphia – Game Preview
This is the biggest game of the year for the 7-7 Dallas Cowboys and the 7-7 Philadelphia Eagles, two teams in position to take over the NFC East if they can win out the season, including this tough Week 16 matchup in Philly.
The up and down Cowboys must be feeling somewhat confident after shellacking the Los Angeles Rams last week by almost two dozen points, whereas the oft shaky Eagles, who beat the Washington Redskins in Week 15 by ten points, 37-27, must be happy to be playing this one at home.
Dallas head coach Jason Garrett is fighting for his job right now, while Philadelphia quarterback Caron Wentz is trying to prove he can stay healthy and do his job well enough to see the postseason, so we take a quick side-by-side look at these two teams to see how they match up for this Week 16 battle for the NFC East.
For more on Week 16 check out the latest NFL Week 16 Power Rankings.
The 7-7-0 Dallas Cowboys
Seats don't get much hotter than Jason Garrett's, the Dallas head coach fighting for his job this season as his Cowboys have seemed hit or miss all season, something that team owner Jerry Jones has zero patience or tolerance for.
The good news here is that Dallas has beaten the Eagles the last four times they played (including earlier in the season, see below) so they must be feeling confident that they can stretch that number to five, but that will require them to win on the road, something they've only been able to do three out of seven times so far this year.
Quarterback Dak Prescott injured his shoulder last week so he is listed as questionable for this one (see below), but even assuming he does play (and he most likely will), the team still needs a huge game from star running back Ezekiel Elliott (who averages 114.8 rush yards per game versus the Eagles) if they have any chance of coming out on top in this one.
The 7-7-0 Philadelphia Eagles
The Philadelphia Eagles just can't seem to keep their receivers healthy this season (see below), so as a result, quarterback Carson Wentz has had to rely more on his tight ends, and this has resulted in Zack Ertz getting 84 receptions for 888 yards and 6 touchdowns, making him the second most productive at his position in the NFL.
The Eagles are having trouble hanging onto the ball, their turnover differential is at -6 right now with 23 total giveaways (T-9th most in the league), which helps explain how such a talented team is only at .500 going into Week 16, though there are plenty more reasons for that than just turnovers.
One thing Philadelphia has been struggling with this season is allowing opponents to make big plays (their defense allows 12.1 yards per catch, ranked 25th in the league), and though Prescott's shoulder may be sore, the Eagles still have to beware the deep ball because the Cowboys will stop at nothing to win this game.
Cowboys vs Eagles – History
These two NFC East rivals have met 121 total times (including 4 postseason games), with Dallas winning 69 of those times and Philadelphia winning the other 52 games.
The last time these two teams played was in October of this season when the Eagles clobbered the Cowboys in Dallas by a score of 37-10.
If the Cowboys win this matchup, they'll move to 8-7-0 and stay atop the NFC East and in the playoffs as the projected 4th seed, and then it's just a matter of beating the Washington Redskins in Week 17 to solidify their postseason situation.
But if the Eagles come out winners in this one, they'll be 8-7-0 and move to the top of the NFC East over the Cowboys, and then they would only have to beat the struggling New York Giants in Week 17 to win the division and become the 4th NFC seed in the playoffs.
Questions to Answer
Who's favored to win this Week 16 Cowboys-Eagles matchup?
Which team has a better offense? Defense? Special teams?
Which team's quarterback is more likely to lead his team to victory?
We're going to briefly compare the Cowboys and the Eagles next and attempt to answer those questions and more.
Offensive Stats Comparison
Dallas Cowboys Overall Offense
Ranked 1st overall in 2019
Passing attack currently ranked 2nd
Rushing attack currently ranked 6th
The Dallas Cowboys' 7-7 record doesn't really reflect the talent the team has on its roster, starting with Dak Prescott's offense that leads the league in production right now, gaining 434 total yards and scoring 27 points per game.
Prescott and running back Ezekiel Elliott can thank their offensive line (especially Zack Martin and Travis Frederick) for much of their success, the unit allowing just 18 sacks on the season (least in the league) while their rushing yards total of 1,876 is currently the sixth most in the NFL.
Injuries are coming into play in Dallas, with fifteen of their players now designated to the injured reserve list, but the big concern for the Cowboys this week is Prescott's injured shoulder (AC joint), the quarterback listed as questionable for Week 16 and considered a crucial game-time decision.
Philadelphia Eagles Overall Offense
Ranked T-15th overall in 2019
Passing attack currently ranked 16th
Rushing attack currently ranked 11th
Like the Cowboys, this Philadelphia Eagles team is far too talented to have a 7-7 record, but they do and it's anyone's guess as to why, but a lack of production on offense could be one of the reasons Carson Wentz's squad is ranked right in the middle of the league right now.
The Eagles average about 350 yards and almost 24 points per game, both relatively respectable totals, but four of their seven losses were by a single score or less, so it's closing the deal in the fourth quarter that's been the most challenging for coordinator Mike Groh's bunch.
Offensive injuries have been a huge factor for the Eagles this season, with receivers Alshon Jeffrey (foot) and DeSean Jackson (abdomen) both on injured reserve and Nelson Agholor (knee) currently listed as questionable for this Week 16 matchup.
Offensive Advantage
Statistically, the Dallas Cowboys have the offensive advantage in this one, but if the better version of their team doesn't show up (and you never know if and when they will), then the Philadelphia Eagles will have that edge instead.
Defensive Stats Comparison
Dallas Cowboys Overall Defense
Ranked 7th overall in 2019
Passing defense currently ranked 8th
Rushing defense currently ranked 12th
The Cowboys' defense allows opponents to score almost 21 points per game, and so far, they have just 6 interceptions (tied for the least in the league) and 36 quarterback sacks (tied for 14th most).
When it comes to getting after the quarterback (and the Cowboys will need to put pressure on Wentz throughout the game), their big star is defensive end Robert Quinn, who has 9.5 sacks, 19 quarterback hits, a forced fumble and 25 total tackles (10 for a loss).
Like most teams do at this point in the season, the Cowboys have a lot of defensive players battling injuries, with defensive end Michael Bennett (foot), cornerback C.J. Goodwin and linebackers Sean Lee (pectoral) and Joe Thomas (knee) all listed as questionable for Sunday.
Philadelphia Eagles Overall Defense
Ranked 9th overall in 2019
Passing defense currently ranked 18th
Rushing defense currently ranked 3rd
The Philadelphia Eagles are lucky that Dak Prescott has an injured shoulder because they do not do well against the pass, right now with 10 interceptions and 37 sacks as a unit, the team allowing opponents to make plenty of big plays and score almost 24 points per game.
If the Eagles expect to win, they best put pressure on Dad Prescott and force him out of the pocket, and one man who excels at that is Philly defensive end Brandon Graham, who has 7.5 sacks, 15 quarterback hits, a forced fumble, 2 fumble recoveries and 45 total tackles (12 for a loss).
The Eagles' defensive line could lack some depth on Sunday due to injury, with defensive end Derek Barnett (ankle) and defensive tackle Fletcher Cox (triceps) listed as questionable for this one, both game-time decisions.
Defensive Advantage
Both of these two teams are about the same on defense and both are pretty banged up, so the defensive advantage will go to whichever team is able to field the healthiest squad on that side of the ball.
Cowboys vs Eagles – Final Game Analysis
Why Will the Cowboys Win this Game?
The Dallas Cowboys will win this game if Dak Prescott is healthy enough to throw the ball for at least short distances, because otherwise it will be too easy for the Eagles' defense to isolate and shut down Dallas' rushing attack, and that would not be good.
When you compare these two teams on paper, the Cowboys look superior on both sides of the ball, but the big question for them this year is (and owner / general manager Jerry Jones keeps asking it), which version of the team is going to show up – the good one or the bad one?
The good version of the Cowboys establishes the run game early with Zeke and as the game progresses they confuse defenses with lots of quick play-action passes, so if that's the group who show up on Sunday the Eagles are going to have a tough time matching up with them.
Why Will the Eagles Win this Game?
If the Philadelphia Eagles' defense can shut down (or at least slow down) Ezekiel Elliott, they have a decent chance of winning this one, because Dak's shoulder is damaged on this throwing arm and that will severely limit the depth of the Cowboys' offensive game plan.
The Eagles need star running back Jordan Howard to suit up for this one if they expect to win (right now he's listed as questionable to play), so how his injured shoulder responds to treatment this week will determine the quality of Philadelphia's rushing attack on Sunday, which they do need for a victory.
Carson Wentz is going to have to play the game of his life here because the Cowboys (like ends Demarcus Lawrence and Robert Quinn) will be gunning for him the entire time, and if he can stay smart and accurate while scrambling and being chased, then the Eagles have a chance of at least taking this one to the fourth quarter when it will be up to Philly to finally close the deal.
Cowboys vs Eagles – Who Will Win?
The Dallas Cowboys will win this road game because they are the better team, their head coach is desperate, and because their owner's head might just explode if they get beaten by these Eagles and eliminated from the playoffs.
The Green Men of WSN's Picks and Best Bets Podcast predict the Dallas Cowboys will win this one.
My prediction for the final score is Cowboys 27, Eagles 24.
Dallas Cowboys vs Philadelphia Eagles Game Odds
The latest odds for Cowboys vs Eagles are provided by bet365 NJ, DraftKings Sportsbook, and 888Sport NJ.
Money Line
Bet On NFL With These NJ Sportsbooks

21+ | T&Cs apply
Great payment and customer support
Access to fantasy sports with one account

21+ | NJ Only | T&Cs, time limits & exclusions apply
Impressive range of bonuses
Best betting markets in nj
One of the worlds biggest sportsbooks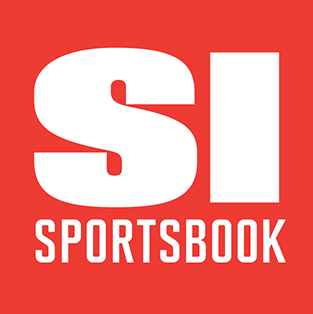 21+ CO Only | Terms and conditions apply
Beginner friendly
Fantastic odds
More NFL Predictions & Odds
Jaguars vs Eagles Week 4: Can HC Doug Pederson Game Plan a Third Win in a Row?
On the NFL's Week 4 Sunday, the AFC-South-leading Jacksonville Jaguars travel north to face the undefeated Philadelphia Eagles; predictions, odds, and picks.
NFL
28 September | 05:04 | Mike Lukas
Browns vs Falcons Week 4: Can the Browns Continue to Balance Their Run/Pass Attack?
This NFL Week 4 cross-conference matchup has the AFC North's Cleveland Browns facing the NFC South's Atlanta Falcons; predictions, odds, and picks.
NFL
28 September | 03:54 | Mike Lukas
Dolphins vs Bengals Week 4: Can the Dolphins' 31st Ranked Defense Stop Cincy's Offensive Attacks?
The NFL's Week 4 TNF matchup pits the AFC's undefeated Miami Dolphins against last year's Conference Champion Cincy Bengals; predictions, odds, and picks.
NFL
27 September | 04:43 | Mike Lukas
NFL MVP Odds, Favorites to Win, Best Bets 2022/23
Here are our best predictions, odds, and picks for which NFL athlete will be considered the most valuable player during the 2022 regular season.
NFL
28 September | 00:55 | Mike Lukas
Best NFL Betting Bonuses in New Jersey
Check out our guide to the best NFL betting bonuses in New Jersey that will excite any football bettor.
NFL
12 September | 08:06 | Laura Johanning
How to Bet on the NFL
Easy explanations of how to bet on NFL football and read NFL odds including money line, point spread, over/unders, props, parlays, teasers, and lots more.
10 October | 00:49 | admin