New York Giants vs Philadelphia Eagles: Predictions and Odds (NFL Week 14)
My prediction for the final score is Eagles 27, Giants 23.
How to Watch: Giants vs Eagles
What: New York Giants at Philadelphia Eagles
When: Monday Night Football, December 9 at 8:15 pm ET
Where: Lincoln Financial Field in Philadelphia, Pennsylvania
How (TV): ESPN
Giants vs Eagles – Point Spread
Giants +9.5, Eagles -9.5
New York vs Philadelphia – Game Preview
This Monday Night Football NFC East matchup probably seemed like a good one in the beginning of the season, but at this point watching the 2-10 New York Giants take on the 5-7 Philadelphia Eagles feels like hard work, with neither of these teams having lived up to preseason expectations.
The Giants went from a veteran MVP quarterback under center to a rookie and now they're back to the veteran while their star running back continues his sophomore slump, and the Eagles are desperately holding onto divisional second place, but let's face it, even if they made the playoffs few gamblers would put any money on them to do well.
New York and Philadelphia are having a tough time on both sides of the ball these days, so we take a closer, side-by-side look at these two divisional rivals to see how they measure up for this MNF showdown that could keep the Eagle's flittering playoff hopes slightly alive.
For more on Week 14, check out our full video break down of each game this week in NFL Week 14 Predictions.
The 2-10-0 New York Giants
New York Giants' quarterback Daniel "Dimes" Jones looked like the rookie he is against the Green Bay Packers in Week 13 when he threw three interceptions on his way to his team's 13-31 loss in front of a hometown crowd, and now that Jones' ankle has him listed as questionable (see below), it looks like veteran Eli Manning will get another chance as starting quarterback in Week 14.
One of the biggest disappointments for the Giants this season (and there have been plenty of them, including the benching of Manning for a rookie) is with dual-threat running back Saquon Barkley, last year's Rookie of the Year who led the league with over 2,000 yards from scrimmage, who at this point only has 835 yards from scrimmage and averages an entire yard less per touch.
Giants' team owners John Mara and Steve Tisch obviously have a lot of offseason decisions to make, but those would be made much easier if the team would just lose out the season and qualify for one of the early draft picks, a fantastic plan that's far easier to concoct than it is to execute.
The 5-7-0 Philadelphia Eagles
There's something seriously wrong with these Philadelphia Eagles this season, and this time you can't blame the health of quarterback Carson Wentz, since he has played in all twelve of their games, and though he's tied for throwing the 9th most touchdowns so far with 20, he ranks just 16th in total passing yards with 2,840.
Plus, his Eagles keep losing – and five of their seven losses were by a score or less, so the team is coming close to getting it done but can't quite close the deal in the fourth quarter, a problem that head coach Doug Pederson or offensive coordinator Mike Groh can't seem to figure out how to solve.
They've got four games left on their schedule and they're all divisional matchups, so if the Eagles can win out the season and go 9-7, they have a legitimate chance to become the fourth NFC playoff seed, something that starts with beating the failing Giants on Monday night.
Check out the best betting tips and picks for the Giants vs Eagles. To skip to the game go to 47:25.

Giants vs Eagles Rivalry
How many times have the Eagles beat the Giants?
These two longtime NFC East rivals have met 172 total times (including 4 postseason games), with New York winning 85 of those times and Philadelphia winning the other 85 games, including 2 ties.
The last time these two teams played was twice last season and Philadelphia took both games, the first time in October (Eagles 34, Giants 13) and the second meeting in November (Eagles 25, Giants 22).
These teams will play once again this season in Week 17.
What happens if the Giants win against the Eagles?
If the Giants win this matchup, they'll move to 3-10-0 and remain in the NFC East basement – though their best bet at this point is to lose the rest of their games so they can get an early pick in the upcoming NFL draft.
What happens if the Eagles win against the Giants?
But if the Eagles come out winners in this one, they'll be 6-7-0 and continue to put the pressure on the struggling Dallas Cowboys, who end their Week 14 at 6-7, though the Eagles would still be in divisional second place since they have already lost a game to the Cowboys, who are currently 4-0 in the NFC East.
How many Super Bowls have the Eagles played in?
The Eagles played 3 Super Bowls:
Super Bowl XV (1981) – lost to the Raiders
Super Bowl XXIX (1995) – lost to the Patriots
Super Bowl LII (2018) – won against the Patriots.
How many Super Bowls have the Giants played in?
The Giants played in 5 Super Bowls:
Super Bowl XXI (1986) – won against the Broncos
Super Bowl XXV (1990) – won against the Bills
Super Bowl XXXV (2000) – lost to the Ravens
Super Bowl XLII (2007) – won against the Patriots
Super Bowl XLVI (2011) – won against the Patriots
Offensive Stats Comparison
New York Giants Overall Offense
Ranked 25th overall in 2019
Passing attack currently ranked 20th
Rushing attack currently ranked 23rd
There is plenty of blame to spread around New York when it comes to these struggling Giants, but a lack of offensive production is a huge cause of their current failings and the painful and awkward early-season transition between veteran quarterback Eli Manning and rookie Daniel Jones didn't help the team out at all, obviously.
Neither did a lack of production from Saquon Barkley, but his offensive line needs to take much of the credit for that – they have not been good at creating holes for him or protecting the quarterback for that matter, allowing their men under center to get hit 96 times (third-most in the league) and sacked 35 times.
Injuries have also played a huge part in the Giants' downfall this season – and the injury bug may limit New York in Week 14, with quarterback Jones (ankle) listed as doubtful and tight ends Rhett Ellison (concussion) and Evan Engram (foot) and wide receiver Golden Tate (concussion) all listed as questionable.
Philadelphia Eagles Overall Offense
Ranked 20th overall in 2019
Passing attack currently ranked 18th
Rushing attack currently ranked 13th
The Philadelphia Eagles are far too talented to be ranked just 20th on offense, but their production is mysteriously weak – they gain almost a hundred yards less per game than the leading team does, the Dallas Cowboys posting over 430 total yards per game while the Eagles do 342.
A big problem with the Eagles is their offensive line is allowing too many sacks and quarterback hits – right now they've allowed Wentz to be sacked 30 times (18th most) and hit 76 times (9th most), not good numbers, especially considering how susceptible to injury Wentz has proven to be in the past.
Speaking of injury, Week 14 could be made even tougher for the Eagles since two of their major offensive playmakers are currently listed as questionable – wide receiver Nelson Agholor (knee) and running back Jordan Howard (shoulder), and both will be a game-time decision.
Offensive Advantage
The Philadelphia Eagles have the offensive advantage in this one, although with an entirely rested Eli Manning now starting under center for New York, that advantage could miraculously shift towards the Giants if he's somehow able to find his old mojo.
Defensive Stats Comparison
New York Giants Overall Defense
Ranked 26th overall in 2019
Passing defense currently ranked 25th
Rushing defense currently ranked 21st
Only three teams give up more points than the New York Giants' defense does – they allow opponents to score over 28 points and gain over 370 yards per game, both numbers tough to beat with the offense the Giants' are currently fielding.
One bright spot for New York on defense has been the acquisition of free safety Jabrill Peppers in the trade for star receiver Odell Beckham Jr. to the Cleveland Browns, with Peppers responsible for a pick-six he ran back 32-yards, 6 passes defended, 3 forced fumbles and 76 total tackles.
That said, Peppers has a hurt back and is listed as questionable for Week 14, as is cornerback Corey Ballentine (concussion) and defensive end Chris Peace (knee), all huge holes to fill if they cannot suit up for this one.
Philadelphia Eagles Overall Defense
Ranked 14th overall in 2019
Passing defense currently ranked 18th
Rushing defense currently ranked 4th
Bad news for the Giants' Saquon Barkley – the Philadelphia Eagles are terrific at stopping the run, ranked fourth in the league against the rush after allowing opponents to average just 91 total yards on the ground per game.
However, the Eagles are a bit weaker against the pass – they have just 10 total interceptions and 34 total sacks, but on average they only allow opponents to score 23.7 point per game, which isn't exactly great but it's almost five points less than what the Giants allow.
There are two key defensive injuries that could affect how the Eagles play on Monday night, with defensive end Derek Barnett (ankle) and linebacker Kamu Grugier-Hill (concussion) both listed as questionable for this one.
Defensive Advantage
The Philadelphia Eagles have the better defense in this one – it's even greater when you add in the fact that they are at home and the raucous Philly crowd will be more than happy to help them out while the Giants' offense is on the field.
Giants vs Eagles – Final Game Analysis
Why Will the Giants Win this Game?
The New York Giants will win this one because Eli Manning desperately needs to get a victory in order to end his career with an overall winning record, which right now sits precariously at 116-116, so assume it is incredibly important for him to play the game of his life in this one.
The Giants could win this one because they basically have nothing to lose, and a team with that kind of motivation is dangerous because they are willing to take chances and make gambles that most teams are not going to be foolish enough to take.
If New York can get after Carson Wentz and shut down tight end Zach Ertz (that's one thing the Giants ARE good at, which is neutralizing tight ends) and the Eagles' Jordan Howard's shoulder limits his effectiveness on the ground, who knows, maybe Pat Shurmur's team may surprise everyone and pull out a victory for the sake of their pro football pride.
Why Will the Eagles Win this Game?
The Philadelphia Eagles will win this one if Carson Wentz plays at the same level he did last week against the Miami Dolphins when he threw for over 300 yards (he hadn't done that since Week 6) and 3 touchdowns (he hadn't done that since Week 4).
Speaking of that Miami game, to win on Monday night, the Eagles' secondary must play better against the Giants than they did against the Dolphins, who they allowed to throw for three touchdown passes, although they did have an interception and 3 sacks in that one, so those they can keep in there.
The Eagles can win this game if they put tremendous pressure on Eli Manning and force him to panic and force throws and fumble the ball, all things that got him replaced in the first place and are most likely just a few harsh sacks away from returning.
Giants vs Eagles Predictions – Who Will Win?
The Philadelphia Eagles will win this game by four points because they are better on both sides of the ball and they will be playing against Eli Manning, who lately can't seem to find the MVP caliber skills he used to possess.
The Green Men of WSN's Picks and Best Bets Podcast predict the Philadelphia Eagles will win this one.
My prediction for the final score is Eagles 27, Giants 23.
New York Giants vs Philadelphia Eagles Odds
The odds for this game are provided by bet365 NJ, DraftKings Sportsbook, and Caesars NJ.
Good luck!
Money Line
Bet On NFL With These NJ Sportsbooks

21+ | T&Cs apply
Great payment and customer support
Access to fantasy sports with one account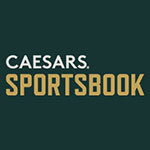 21+ | Terms and conditions apply
Huge variety of bets and sports
Easyregistration
Promo code wsnfull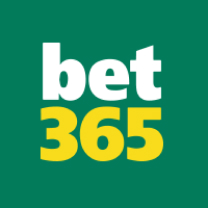 21+ | T&Cs, time limits & exclusions apply
Impressive range of bonuses
One of the worlds biggest sportsbooks
More NFL Predictions & Odds
Jaguars vs Eagles Week 4: Can HC Doug Pederson Game Plan a Third Win in a Row?
On the NFL's Week 4 Sunday, the AFC-South-leading Jacksonville Jaguars travel north to face the undefeated Philadelphia Eagles; predictions, odds, and picks.
NFL
28 September | 05:04 | Mike Lukas
Browns vs Falcons Week 4: Can the Browns Continue to Balance Their Run/Pass Attack?
This NFL Week 4 cross-conference matchup has the AFC North's Cleveland Browns facing the NFC South's Atlanta Falcons; predictions, odds, and picks.
NFL
28 September | 03:54 | Mike Lukas
Dolphins vs Bengals Week 4: Can the Dolphins' 31st Ranked Defense Stop Cincy's Offensive Attacks?
The NFL's Week 4 TNF matchup pits the AFC's undefeated Miami Dolphins against last year's Conference Champion Cincy Bengals; predictions, odds, and picks.
NFL
27 September | 04:43 | Mike Lukas