San Francisco 49ers vs Seattle Seahawks: Predictions and Odds (NFL Week 17)
The Green Men of WSN's Picks and Best Bets Podcast predict the Seattle Seahawks will win this one. My prediction for the final score is 49ers 27, Seahawks 24.
How to Watch: 49ers vs Seahawks
What: San Francisco 49ers at Seattle Seahawks
When: Sunday Night Football, December 29 at 8:20 pm ET
Where: CenturyLink Field in Seattle, Washington
How (TV): NBC
49ers vs Seahawks – Point Spread
49ers -3.5, Seahawks +3.5
San Francisco vs Seattle – Game Preview
This is easily the game of the week (so juicy it was even 'flexed' into being the final game of the season and the last Sunday Night Football telecast of 2019) featuring a winner-take-the-NFC-West scenario between the 12-3 San Francisco 49ers and the 11-4 Seattle Seahawks.
The 49ers barely took care of the Los Angeles Rams last week by a field goal while the Seahawks suffered a shocking (and sort of embarrassing) home loss to the Arizona Cardinals, 13-27, and both need this final victory to seal the divisional championship and a decent playoff seed.
Both San Francisco and Seattle are banged up at this point in the season, but one of these teams seems to outshine the other on both sides of the ball, so let's take a quick side-by-side look at them to get a better idea of how they matchup for this exciting final game of the 100th NFL season.
For more on Week 17 check out our full break down of the best picks and bets of NFL Week 17.

The 12-3-0 San Francisco 49ers
Despite quarterback Jimmy Garoppolo tossing two interceptions in the game, his San Francisco 49ers beat the surging Los Angeles Rams last week with a heart-pounding, game-winning drive that ended on a Robbie Gould 33-yard field goal, spoiling the Rams' playoff chances for good.
The 49ers' typically stifling defense was having a tough time defending the pass, allowing 323 total passing yards in the game, and though they did intercept Jared Goff once, they failed to sack him at all in this one, an indication that the bruised and battered San Francisco defense may be struggling to play at their typical level.
The best news is that star tight end George Kittle is healthy and back in the lineup, the playmaker not only able to catch the ball (78 receptions 967 yards and 5 touchdowns) but also large enough to be able to block and help his team's rushing attack, currently the 2nd best in the league.
The 11-4-0 Seattle Seahawks
The unexpected happened last week when the banged-up Seattle Seahawks, seemingly in charge of their first-round playoff bye, inexplicably lost to the Arizona Cardinals, 13-27, while also losing running back Chris Carson for the season to a hip injury, making that four Seahawks running backs now on injured reserve (Carson, Adam Choice, Rashaad Penny, and C.J. Prosise).
Their solution? From out of retirement comes Beast Mode, powerful 33-year-old running back Marshawn Lynch, signed on December 23rd after the Seahawks lost all those running backs to injury, now with rested legs and a decent idea of what Seattle's playbook looks like, so it should be fun to see what kind of damage he can do (or not do?) to the 49ers' run defense.
With so many Seattle stars either on injured reserve or listed as questionable right now, quarterback Russell Wilson needs Lynch and running back Travis Homer to provide a solid run game in this one or else Wilson's passing attack will be all the more easy for the Niners to isolate and shut down.
49ers vs Seahawks – History
These two rivals have met 42 total times (including 1 postseason game), with San Francisco winning 16 of those times and Seattle winning the other 26 games.
The last time these two teams played was earlier this season in Week 10 when the Seahawks traveled to California to beat the 49ers in overtime by a score of 27-24.
If the 49ers win this matchup, they'll move to 13-3-0 and win the NFC West plus become the 1st NFC playoff seed, thereby receiving home-field advantage and a first-week bye in the postseason.
But if the Seahawks come out winners in this one, they'll be 12-4-0 and since they would have beaten the 49ers twice this season, they would win the NFC West and the quest for the 1st NFC playoff seed opens for a few other teams (Seahawks, Green Bay Packers, and New Orleans Saints).
Questions to Answer
Who's favored to win this Week 17 49ers – Seahawks matchup?
Which team has a better offense? Defense? Special teams?
Which team's quarterback is more likely to lead his team to victory?
We're going to briefly compare the 49ers and the Seahawks next and attempt to answer those questions and more.
Offensive Stats Comparison
San Francisco 49ers Overall Offense
Ranked 6th overall in 2019
Passing attack currently ranked 14th
Rushing attack currently ranked 2nd
Sure, 49ers quarterback Jimmy Garoppolo has been struggling with accuracy this year (he's thrown 13 picks so far, 2 just last week against the Rams), but he is completing almost 69 percent of his passes for almost 3,700 yards and 27 touchdowns, currently the 11th most productive at his position this season.
But credit San Francisco's mighty run game for much of their offensive success – with previously unknown running backs Matt Breida and Tevin Coleman suddenly making a name for themselves as part of the 2nd best rushing attack in the NFL (right behind Lamar Jackson's Baltimore Ravens).
Injuries are affecting every team at this point in the season, and the 49ers' offense is no exception, with 15 players on injured reserve right now and wide receiver Deebo Samuel (shoulder) and offensive guard Mike Person (neck) both listed as questionable for Week 17.
Seattle Seahawks Overall Offense
Ranked 7th overall in 2019
Passing attack currently ranked 11th
Rushing attack currently ranked 3rd
Not sure how the Arizona Cardinals figured out how to shut down Seattle Seahawks quarterback Russell Wilson (you know, the possible 2019 NFL MVP guy) but they did it and he only threw for 169 yards and a touchdown, though he did manage to avoid throwing any interceptions in that one (he has just 5 on the season).
That 3rd ranked rushing attack statistic is misleading, though, because four of Seattle's running backs are now out for the season, including the league's 5th most productive at that position, Chris Carson, who seriously hurt his hip last week.
Bringing playmaker Marshawn 'Beast Mode' Lynch out of retirement is a smart move (his legs are fresh and he has a decent understanding of the Seahawks' playbook) but it's a big task for him to jump off his couch and into the lineup and expect him to be an immediate difference-maker, though he is sort of famous for doing just that.
Offensive Advantage
The passing game of both teams are excellent but a wash, so it comes down to the run game here and the San Francisco 49ers two-headed monster will give them the slight offensive edge due to their healthier status, though that could all change depending on how Beast Mode adjusts to his sudden un-retirement.
Defensive Stats Comparison
San Francisco 49ers Overall Defense
Ranked 2nd overall in 2019
Passing defense currently ranked 1st
Rushing defense currently ranked 17th
The 49ers defense is stingy – they only allow opponents to score about 19 points per game, plus they've made 12 interceptions – but don't forget they're also brutal, sacking opposing quarterbacks 47 times so far this season.
It's that talented Niners' front D-line to blame for much of that disruption – including defensive ends Arik Armistead (10 sacks), Nick Bosa (9 sacks), Dee Ford (6.5 sacks) and defensive tackle DeForest Buckner (6.5 sacks).
San Francisco's defense could have to deal with limitations due to injury, with linebacker Azeez Al-Shaair (knee), defensive end Dee Ford (hamstring) and safeties Tarvarius Moore (concussion) and Jaquiski Tartt (ribs) all listed as questionable for this one.
Seattle Seahawks Overall Defense
Ranked 26th overall in 2019
Passing defense currently ranked 27th
Rushing defense currently ranked 24th
Defense is basically the Achilles heel for the 2019 Seattle Seahawks, ranked in the bottom third of the league against both the pass and the run after allowing opponents to gain over 380 total yards and score almost 25 points per game.
There's double trouble for Jimmy Garoppolo in the Seattle Seahawks' secondary, with defensive back Quandre Diggs (3 interceptions, 6 passes defended, a forced fumble, a fumble recovery, and 21 total tackles) and cornerback Tre Flowers (3 interceptions, 11 passes defended, a sack, a forced fumble, a fumble recovery, and 77 total tackles) roaming the field.
Seattle can't win if their playmakers can't suit up, and right now on defense injuries have taken their toll, with star defensive end Jadeveon Clowney (groin), safety Quandre Diggs (ankle), cornerback Shaquill Griffin (hamstring) and linebacker Mychal Kendricks (hamstring) all listed as questionable for this one.
Defensive Advantage
The San Francisco 49ers have the absolute defensive advantage in this one, and they will need it to slow down a Seahawks crew desperate to not only win but to prove to their hometown crowd that last week's loss was a total fluke.
49ers vs Seahawks – Final Game Analysis
Why Will the 49ers Win this Game?
The San Francisco 49ers are banged up, sure, but not as badly as the Seahawks seem to be, so that could be the icing on this Week 17 cake for the Niners because they are already the better team on both sides of the ball, with a healthy Jimmy Garoppolo proving he is exactly the level of quarterback the experts had predicted he could be.
As if the Niners' defensive line wasn't powerful enough (Nick Bosa, Dee Ford, Arik Armstead, and more), now the Seahawks will now be playing without their left tackle, Duane Brown, who is out for the season with a knee injury (Meniscus), so regardless of who they plug in there it makes it way easier to get after Wilson, and they will for the win.
Yet another big game from star tight end George Kittle would help to ensure a 49ers victory here since Kittle not only has soft hands and can run well after the catch, he also has the size and ability (and willingness) to block for the run game, and that gives San Francisco a big advantage against a Seattle team that's ranked 24th against the rush.
Why Will the Seahawks Win this Game?
The Seattle Seahawks can only win this one if they protect their star quarterback, Russell Wilson, and allow him a little bit of time to make plays, but that is not going to be easy without their left tackle, Duane Brown (knee – Meniscus), so it will require backup tackle George Fant to have the game of his life.
This would be a good time for defensive end Jadeveon Clowney to have a huge game and get after Garoppolo and force some mistakes, but that's a big ask for a guy questionable with a groin injury (see above), so his partner in sacking 'crime,' Rasheem Green (4.0 sacks), will have to create some intense pressure as well.
Never underestimate the power of the 12th man, and desperate times call for desperate measures, meaning total disruption of San Francisco's offensive communication by the frantic Seattle fans, who are most likely ready to do their part after having to witness that shocking home loss to the Cardinals last week.
49ers vs Seahawks – Who Will Win?
The San Francisco 49ers will steal a final road win in Week 17 and beat the Seattle Seahawks by a last-minute field goal, and that's despite Beast Mode getting fairly Beasty, though it will be too little, too late.
The Green Men of WSN's Picks and Best Bets Podcast predict the Seattle Seahawks will win this one.
My prediction for the final score is 49ers 27, Seahawks 24.
San Francisco 49ers vs Seattle Seahawks Odds
The latest odds for 49ers vs Seahawks are provided by 888Sport NJ, DraftKings Sportsbook, and Caesars NJ.
Money Line
Bet on NFL With These NJ Sportsbooks

21+ | NJ, WV, PA, IN, IL, CO, IA, TN, MI, VA only | T&C apply
Great payment and customer support
Access to fantasy sports with one account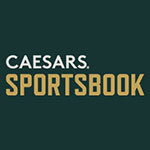 21+ | Terms and conditions apply
Bonus code wsn15
Huge variety of bets and sports
Easyregistration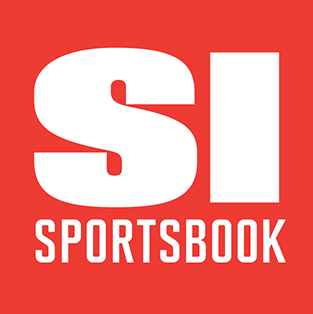 21+ CO Only | Terms and conditions apply
Beginner friendly
Fantastic odds
More NFL Predictions & Odds
2022 NFL Draft Running Backs Prospects, Predictions, and Picks
The 2022 NFL Draft will feature some top talent at the running back position, so here we break down the best.
NFL
21 March | 07:12 | Mike Lukas
Aaron Rodgers Trade Rumors, Predictions, Odds, Pick
Trade rumors regarding Aaron Rodgers are floating around so we share our predictions, odds, and pick of which team he will play for next.
NFL
7 March | 05:04 | Mike Lukas
NFL History of the Los Angeles Rams vs Cincinnati Bengals: Wins, Losses, and Other Helpful Trends
Let's go over the NFL History of the Los Angeles Rams vs the Cincinnati Bengals including the wins, losses, and other helpful trends to know before you place your bets.
NFL
8 February | 05:29 | Mike Lukas
NFL MVP Winner Predictions, Picks & Betting Odds 2021/2022
Every NFL regular season, one player stands out as the most valuable player in the league, and here we share our predictions, odds and picks for this fun prop bet.
NFL
4 February | 00:51 | Mike Lukas
Super Bowl Locations: Which Stadiums Will Host the Big Game in the Coming Years?
For those who have ever wondered what goes into choosing a Super Bowl host stadium, check out this article that explores how a city is chosen for this much s …
NFL
30 November | 10:02 | Mike Lukas