NHL Weekly Roundup: McDavid, Jones Injured and Other Headlines
Injuries
Edmonton's McDavid Out 2-3 Weeks
Edmonton Oilers' captain and second-highest scorer Connor McDavid is expected to miss the next 2-3 weeks with a quadriceps injury. The injury was announced by Oilers GM Ken Holland on Tuesday. Holland went on to clarify that this quad injury is unrelated to the knee injury suffered by McDavid at the end of last season.
This injury could not have come at a worse time for Edmonton, who currently sit second in the Pacific Division with 64 points.
The loss of McDavid, who has 30 goals and 81 points this season, puts them at risk of dropping in the standings and missing the playoffs yet again. Two weeks will mean he misses seven games. Three weeks will mean 11. Edmonton has just 27 games left this season.
Columbus Defenseman Jones Out 8-10 Weeks After Surgery
The Columbus Blue Jackets announced on Tuesday that top-defenseman Seth Jones underwent surgery Tuesday to repair a fractured ankle and is now expected to miss the next 8-10 weeks of the season. The injury was suffered Saturday night against the Colorado Avalanche. This is a big blow to the Blue Jackets as it is likely Jones will miss the remainder of the regular season. Columbus finds themselves making an unlikely playoff push and they have now lost one of their cornerstones.
Jones leads the team in ice-time, averaging over 25 minutes per game. He also has 30 points in 56 games. The Blue Jackets currently sit in the first wildcard spot and the team has the best record in the NHL since January 1.
Montreal's Weber to Miss 4-6 Weeks
Montreal Canadiens' defenseman has suffered an injury at quite an inopportune time for the team. The Canadiens are on the bubble, just a few spots back of a playoff spot, and Weber was starting to surge, playing some of his best hockey since joining the Montreal club.
The team announced on Wednesday that Weber will be out for 4-6 weeks, which would mean the rest of the regular season, with an ankle sprain. Little more has been reported at the time of writing.
Trades
Wild's Zucker Traded to the Penguins
The Pittsburgh Penguins have acquired left-winger Jason Zucker from the Minnesota Wild in exchange for Alex Galchenyuk, Calen Addison, and a conditional first-round pick in 2020. Zucker has been linked to the Penguins on numerous occasions and was heavily expected to be a piece in the Phil Kessel trade this past off-season. Zucker is in the second year of a five-year, $27.5-million contract. He has spent all nine years of his NHL career playing in Minnesota.
Zucker has 14 goals and 29 points this season. For a team that has maintained success despite several big injuries this season, the addition of Zucker provides the Penguins a sense of security as well as added depth should they find themselves in a deep playoff run.
Heading to the Minnesota Wild is forward Alex Galchenyuk, who WAS acquired in the Phil Kessel trade, and defenseman Calen Addison. Galchenyuk has 17 points this season and will be an unrestricted free agent at season's end. Addison was drafted in 2018 by the Penguins and has yet to dress for an NHL game.
New Contracts
Jets Extend Head Coach Paul Maurice to Multi-Year Deal
The Winnipeg Jets announced on Wednesday that they have come to terms on a multi-year contract extension with current head coach Paul Maurice.
As of the time of writing, specific details regarding length and monetary value have yet to be announced. Maurice joined the club in 2014 and has a record in Winnipeg of 264-186-53. The team has made the playoffs three times under Maurice, including a conference final appearance in 2018.
Maple Leafs Extend Engvall 2 Years
The Toronto Maple Leafs have signed forward Pierre Engvall to a two-year contract extension. The team announced the news Wednesday that the new deal is worth $1.25-million annually. A seventh-round pick in 2014, Engvall is currently playing in his first NHL season where he has registered seven goals and 14 points.
Joakim Nygard Signs 1 Year Extension in Edmonton
Forward Joakim Nygard has signed a one-year contract extension with the Edmonton Oilers this week although the value of the deal has yet to be announced. He was signed to an entry-level contract after playing professionally in Sweden for the past seven years. He accumulated three goals and nine points this season before suffering a long-term injury to his hand which required surgery.
Other Headlines
Blues-Ducks Game Postponed, Bouwmeester Doing Well
A matchup between the St. Louis Blues and Anaheim Ducks Tuesday night has been postponed as the game was suddenly stopped when Blues' defender Jay Bouwmeester collapsed on the team's bench from an apparent cardiac issue. Both teams' medical crews were quick to respond and Bouwmeester was moved to UC Irvine Medical Center in Anaheim. He was said to be alert and conscious during the ordeal.
A follow-up report from Blues GM Doug Armstrong stated that, although Bouwmeester remains in the care of the medical center as the subject of testing to determine what caused the episode, the defenseman is "doing very well" and that "things are looking very positive". A make-up date for the postponed game has yet to be announced but will likely take place after all remaining regular-season games.
Sedin Twins Have Numbers Retired
The Vancouver Canucks honored both Henrik and Daniel Sedin when they retired their numbers (22 and 33 respectively) and raised their banners to the rafter of Rogers Arena. The ceremony took place this past Wednesday and was part of Vancouver's 50th-season celebration. They are the fifth and sixth players to have their numbers retired by the organization. The two were drafted second and third overall in the 1999 NHL entry draft. Daniel finished his career with 393 goals and 1,041 points. Henrik finished with 240 goals and 1,070 points. The pair have two Art Ross awards, a Hart trophy, a King Clancy, and a Ted Lindsay, and Olympic gold and silver between them. They retired together at the end of last season.
Pronger's Number to be Retired by Blues
Speaking of jersey retirements, the St. Louis Blues announced this week that they plan to retire the number of legendary defenseman Chris Pronger next season. He wore number 44. Pronger played a little of nine seasons with the team, won both the Norris and Hart trophies, and made the all-star team four times during that tenure. He still holds the franchise's record for career plus/minus. The team plans to retire his jersey at a ceremony to be held next season.
In total, Pronger played 18 NHL seasons and won a Stanley Cup with the Anaheim Ducks in 2007. He officially retired in 2017 despite not playing since 2012 due to injury. He was inducted into the Hockey Hall of Fame in 2015.
To bet on NHL head to William Hill NJ, bet365 NJ, or DraftKings Sportsbook.
Bet $50 Get $50 (in cash) by using the promo code WSN50 on William Hill.
Bet on NHL With These NJ Sportsbooks

21+ | NJ, WV, PA, IN, IL, CO, IA, TN, MI, VA only | T&C apply
Great payment and customer support
Access to fantasy sports with one account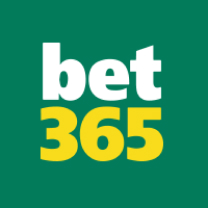 21+ | T&Cs, time limits & exclusions apply
Impressive range of bonuses
One of the worlds biggest sportsbooks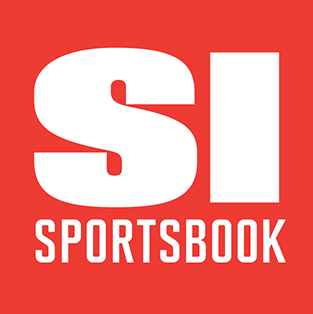 21+ CO Only | Terms and conditions apply
Beginner friendly
Fantastic odds
More NHL Predictions & Odds
Avalanche vs Lightning: Colorado Has Another Chance to Put Away Tampa Bay
Cale Makar and the Colorado Avalanche take on Steven Stamkos and the Tampa Bay Lightning in Game Six of the Stanley Cup Finals! Check out our breakdown and analysis! …
NHL
26 June | 16:14 | Max Heering
Lightning vs Avalanche: Avalanche Have Chance to Put Away the Lightning
Steven Stamkos and the Tampa Bay Lightning take on Cale Makar and the Colorado Avalanche in Game Five of the Stanley Cup Finals! Check out our breakdown and analysis! …
NHL
24 June | 17:41 | Max Heering
Avalanche vs Lightning: Avalanche Defensemen Need to Play Smarter Hockey
Cale Makar and the Colorado Avalanche take on Steven Stamkos and the Tampa Bay Lightning in Game Four of the Stanley Cup Finals! Check out our breakdown and analysis! …
NHL
22 June | 17:58 | Max Heering