Great 8 to Great One? Will Ovechkin Surpass Gretzky?
Canadian-born hall-of-famer Wayne Gretzky, more subtly known as "the Great One", played 20 seasons in the NHL, starting in 1978 and spanning across four different teams.
By the time he retired in 1999, Gretzky held 40 regular-season records, 15 playoff records, and six all-star records. Many of these records are considered to be untouchable, especially in the NHL's modern era.
Many rules and facets of the game have changed dramatically since the days of Gretzky, making the game all the more competitive and challenging for all players while seemingly more exciting for the fans.
It is safe to say that Gretzky's career points total of 2,857 will never be touched.
Gretzky amassed that many points in just 1,487 games. That's a career points-per-game average of 1.92. Likewise, his career total of 1,963 assists is likely to remain the benchmark in the NHL for the rest of its history as an organization.
The Great One also accumulated 894 regular season goals during his career – more than any other player.
And, up until only a few seasons ago, was on the list of unbreakable Gretzky markers. The thought of this goal total ever being surpassed by another seemed ludicrous to most. Enter Alex Ovechkin.
Who Is the Great 8?
The Russian-born Alexander Ovechkin was the first-overall draft pick in 2004.
It was the Washington Capitals who selected him – the team he still plays for today and won his (and their) first Stanley Cup with.
However, a lockout would ensue and Ovechkin wouldn't play his first NHL game until 2005.
That year, Sidney Crosby was selected first overall by the Pittsburgh Penguins.
The two first-round picks battled all season to be named the Calder Trophy winner as rookie of the year. Although Crosby was favored, it was Ovechkin who ultimately potted 52 goals and added 54 assists in his rookie season, earning the Calder trophy honors.
His second season saw a slight dip in point production (from 106 to 92!) but it was his third season that made people really notice.
Ovechkin would score 65 goals in his third year, earning him the first of his EIGHT Rocket Richard trophies for most goals in the season.
He would win back-to-back Richard trophies as he led the league with 56 goals the following year.
By the end of last season (2019-20), Ovechkin had eight goal-scoring titles, including a four year stretch as the league's best goal scorer from 2012 to 2016.
He has three Hart trophies as the league's MVP, three Lester B. Pearson awards, one Conn Smythe, one Art Ross trophy, and 12 all-star nods.
Where Does Ovi Stand Today?
This season has obviously come to an unceremonial halt. But prior to the suspension of the season, fans of not just the Washington Capitals but of the entire sport of hockey really began to realize they were witnessing history.
Ovechkin entered the season as the defending goal-scoring champ with 658 career goals. He was ranked as the 14th-highest goal scorer in NHL history and one of only two players in the top-25 still actively playing (the other being Patrick Marleau of the San Jose Sharks who currently has 562 career goals).
Ovechkin wasted little time improving his position on that list of all-time greats, surpassing Luc Robitaille and Teemu Selanne to become the 11th-best sniper in history.
On January 18, during a game against the New York Islanders, scoring his hat-trick goal (his second hat-trick in two games), Ovechkin surpassed Pittsburgh Penguins legend Mario Lemieux for sole position of the tenth-spot on the all-time list. Not long after, in a loss to the Nashville Predators, Ovechkin would score his 693rd career goal, placing him above Steve Yzerman.
Ovi now had his sights set on one of Gretzky's old teammates: Mark Messier.
On the last day of January, in a game against the Ottawa Senators, Ovechkin would tie Messier's record of 694 goals and then surpass it later in the game with his second goal.
Ovechkin now had 695 career goals and was the NHL's eighth-most prolific goal-scorer in history. With no signs of slowing down at the age of 34.
The next big marker of his historic 2019-20 season came in the third period of a game against the New Jersey Devils in late February, Ovechkin would net his 700th career goal – becoming just the eighth (ironically) player in NHL history to do so.
Fans were elated by what they were watching and the other members of the 700-goal club looked on with awe that this player was catching up to them in an era of the sport that made it seem impossible.

On that night, against the Devils, Ovechkin became the second-fastest player to reach 700 goals. Only Wayne Gretzky did it faster than him.
The Lost Season
Although it would be positively impossible for Ovechkin to have reached the top of the list this season, the suspension of the 2019-20 season does change things.
Ovechkin had 48 goals in 68 games this year before the stoppage of play.
He had an incredible 15.4 shooting percentage for the year and was on pace to finish the season with 61 goals. At the age of 34, he passed Frank Mahovolich for the title of most goals scored by a 34-year-old in one season – a season he wasn't even able to finish.
If we put his predicted goal total into practice, at 61 goals, Ovechkin would have finished the season as the NHL's sixth-highest goal scorer.
Finishing with 61 goals would mean a career total of 719 goals.
He would have surpassed the likes of Mike Gartner and Phil Esposito by the season's end and would sit behind Marcel Dionne's total of 731 to start the 2020-21 season.
The difference of 13 goals that Ovi potentially has now missed out on could prove crucial in his race to catch the Great One.
Is it Really Possible for Ovechkin to Surpass Gretzky?
Given his age, the team he plays on, his history of not missing much time to injury, as well as his overall skill and passion for the game – yes, Ovechkin can very well pass Gretzky in the record books.
As many felt at one point that breaking Gretzky's record of 894 was impossible, many now feel it is inevitable.
The biggest shock is that Ovechkin's goal-scoring prowess has gotten stronger as he ages. The closer he gets to the record, the faster he seems to accumulate goals. It's his passion that drives him. It is a goal that he very much wants to achieve.
It took the 'Great 8' 189 games to go from 500 to 600 goals yet only 150 to go from 600 to 700.
Ovechkin is also only one 40-goal season behind Gretzky. Ovechkin reached 40 goals for the 11th time this season and is the only player to reach that milestone playing for just one NHL team. A big reason for this is his ability to score multiple times per game.
Ovechkin currently has the eighth-most hat-tricks in NHL history – a statistic that he actually ranks above Gretzky in. He also feels the pressure when losing and knows how to amp up his game even further.
Another stat he bests Wayne in is game-winning goals. Ovechkin has 110 game-winners to his credit, which is the fourth-most in league history.
Let's Do the Math
So when can we expect the miracle of Alex Ovechkin's 895th goal to occur? Let's break it down with just a pinch of salt.
Although not every player can be Jaromir Jagr and still play professional hockey at the age of 45, the average age of retirement amongst the top-ten NHL goal scorers sits at 41.7 years old. Going by this number, Ovechkin would have 7.5 more years of competitive play in him.
For mathematics sake, we'll round up to an even eight remaining seasons.
One could argue that, because of his durability and ability to stay healthy, he could play even longer.
Having already scored 706 goals by the age of 34, that means that Ovechkin needs to score another 189 goals to reach 895 – one goal above Gretzky.
With eight seasons (hypothetically) remaining in his career, this would require Ovi to average 23.6 goals per season.
Considering his lowest goal total in a season was 32, this seems like a very plausible feat to accomplish, even as he ages.
In fact, if we average Ovechkin's goal totals by season, his career thus far has the Russian averaging 47 goals per year.
If we multiply that by his (hypothetical) eight remaining years, Ovechkin could retire with 1,081 goals (47 goals per season multiplied by 23 seasons played).
We knock on wood as we say that only a severe injury (or global pandemic) could hinder Ovechkin's ability to break a Wayne Gretzky record once considered to be unbreakable.

Bet On Sports With These NJ Sportsbooks

21+ | T&Cs apply
Great payment and customer support
Access to fantasy sports with one account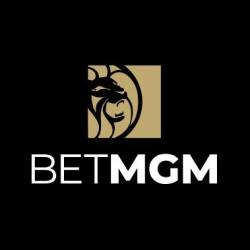 21+ | Terms and conditions apply
Boosted parlays with enhanced odds
Impressive range of bets
10 free bet every week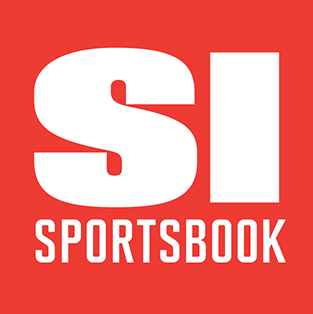 21+ CO Only | Terms and conditions apply
Beginner friendly
Fantastic odds
Bonus code win100
More NHL Predictions & Odds
2022 NHL Entry Draft: Who Will Be the 1st Overall Pick?
Check out 2022 NHL Entry Draft predictions! You'll find out who will go first, what are the top prospects and way more! …
NHL
7 July | 05:09 | Max Heering
Avalanche vs Lightning: Colorado Has Another Chance to Put Away Tampa Bay
Cale Makar and the Colorado Avalanche take on Steven Stamkos and the Tampa Bay Lightning in Game Six of the Stanley Cup Finals! Check out our breakdown and analysis! …
NHL
26 June | 16:14 | Max Heering
Lightning vs Avalanche: Avalanche Have Chance to Put Away the Lightning
Steven Stamkos and the Tampa Bay Lightning take on Cale Makar and the Colorado Avalanche in Game Five of the Stanley Cup Finals! Check out our breakdown and analysis! …
NHL
24 June | 17:41 | Max Heering