Wise Kracks Ep.2: Golf Betting Tips + Strategies (w/ PGA Caddie Cayce Kerr)
With the RBC Heritage kicking off, this week's episode of Wise Kracks is all about golf betting. If you're new to betting on the PGA, this is a must-watch. Krackman and Rosalie are joined by active PGA Tour caddy Cayce Kerr and they dig into a long list of fascinating golf betting topics.
As usual, Wise Kracks offers sports betting education and entertainment, plus an exclusive free pick from the KrackMan himself.
It's a unique time in the sports betting world but with pro sports poised to return in various different forms, there's never been a more interesting time to learn the ins and outs of how to bet on sports profitably.
Betting Matchups in Golf
Most sports bettors have experience betting the NFL, maybe the NBA and MLB, but surprisingly few people regularly wager on pro golf. According to Krack, people are leaving a lot of value on the table by ignoring the PGA.
In this sports betting strategy section Krack explains the basics of betting matchups in golf, including how to make straight bets and why he usually avoids futures.
Krack also touches on key factors to consider when making picks, and why the events happening right now present unique betting opportunities.
Special Guest: PGA Tour Caddie Cayce Kerr
It only takes a minute talking to Cayce Kerr to realize he's a guy that's been around the block in the golf world. Kerr has been on the bag for legends like Arnold Palmer, Fuzzy Zoeller, Fred Couples, Vijay Singh and many more.
Even better, Kerr called in from the RBC Heritage where he's caddying for Matthew Fitzpatrick.
Kerr shares his unique insights on the Harbor Town Golf Links course at Hilton Head, the kinds of players he expected to perform above expectation and what it's like being a caddie for some of the best golfers to ever play the game.
Which Pro Sports Will Come Back First?
The PGA is up and running and we're finally seeing a light at the end of the tunnel when it comes to other pro sports leagues resuming action.
NBA, NFL, NHL? Krack and Rosalie discuss the latest developments and sports betting news to give us an idea which sports are likely to be available for betting first.
How things progress has big implications on sports betting and few people are more in the know than Bill Krackomberger.
Krackman's PGA Pick of the Week
Betting matchups in golf has been one of the biggest money-makers for Krack over the course of his long career and this week he's got an exclusive play you can use right now.
We'll tease it here but you have to watch the episode for the exact details. Hint #1: It's for the RBC Heritage at Hilton Head. Hint #2: It's a bet with a great price and you get to benefit from the in-depth research done by Krack's team of golf experts.
Watch the episode for the pick and you'll also get a few extra tips you can use betting golf this week.
Join Krack and Rosalie next week for a brand new episode packed with valuable sports betting tips, another special guest and exclusive sports picks.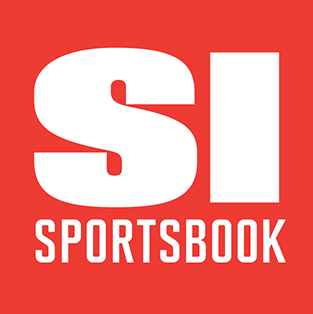 21+ CO Only | Terms and conditions apply
Beginner friendly
Fantastic odds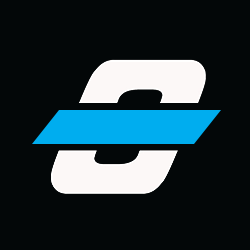 21+ | T&Cs apply
Easy registration
Beginner friendly
Impressive range of bonuses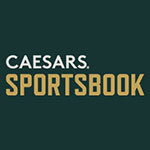 21+ | Terms and conditions apply
Promo Code 'WSNRF'
Huge variety of bets
Easy registration
Latest Sports Betting News
Federal Judge Dismisses First of Three Lawsuits Filed Against FL Sports Betting
Monday, a federal judge dismissed the first of three lawsuits filed to stop legal sports betting in Florida and we go further into the details.
BETTING
22 October | 02:53 | Mike Lukas
KY Ready for Sports Betting Bill after Losing Millions in Tax Revenue to Neighbors
Kentucky leaders plan to propose new sports betting legislation at their next session as they lose millions in tax revenue to neighboring states and we take a look.
BETTING
21 October | 02:26 | Mike Lukas
New Hampshire Lottery Adding Dover Retail Sportsbook with DraftKings
The New Hampshire Lottery with DraftKings is adding a new retail sportsbook in Dover and we take a look at what that means for Granite State bettors.
BETTING
20 October | 03:13 | Mike Lukas