Wise Kracks Ep. 3 - Westgate SuperBook's Jay Kornegay
New week, new episode of Wise Kracks with Bill Krackomberger and Rosalie Michaels! Hit play for in-depth sports betting strategy, an interview with Jay Kornegay, the manager of the biggest sportsbook in Las Vegas, and finally, a special golf pick from Krack for this week's PGA Travelers Championship.
Wise Kracks focuses on teaching you how to become a better sports gambler and this week's topic is line shopping. It's an absolutely crucial strategy and with more and more states offering online and mobile sports betting, it's easier than ever to actually do.
Line Shopping in Sports Betting
Krackman walks us through what to look for when comparing lines, and some of the other benefits of having multiple sportsbooks to choose from. "Outs", short for outlets, refer to places where you can bet. The more outs you have, the more likely you are to find a better price on the bets you want to make.
According to Krack, it's often the difference between losing a bet and winning it.
With plenty of examples and extra info, this week's strategy discussion will pay off when you start finding better point spreads, odds, moneylines and futures.
A side benefit to signing up for multiple accounts is that you can also take advantage of multiple bonus offers.
Special Guest: Westgate SuperBook Boss Jay Kornegay
Next, Krack and Rosalie are joined by Jay Kornegay who runs the Westgate SuperBook in Las Vegas. With more than 25 years in the business, Jay has a unique perspective on sports betting. He discusses reopening his sportsbook during the pandemic and how they're going about setting lines with so much uncertainty in pro sports.
Krackman's PGA Pick of the Week
Last but not least, Krack serves up a special pick for this week's PGA Travelers Championship. Last week Krack's PGA pick was a winner and he's hoping to go two for two with another head-to-head matchup play. You'll have to watch the episode to get the details on that.
And as always, we close out the show by answering audience questions from Twitter. If you want to have your question answered, tweet it @WSNsports, @BillKrackman or @RosalieMichaels and we'll choose our favorites for next week's episode.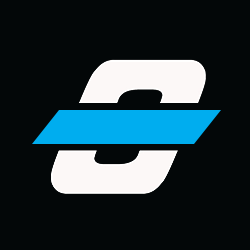 21+ | T&Cs apply
Easy registration
Beginner friendly
Impressive range of bonuses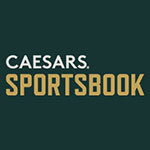 21+ | Terms and conditions apply
Promo Code 'WSNRF'
No bet-throughs required
Lots of sport-specific promos
Line Shopping: Should You Bet with Only One Sportsbook?
29 January | 17:21 | admin
Best Sports Betting Strategies
1 January | 00:09 | admin
American Odds and the Concept of -110
2 October | 22:26 | admin
Latest Sports Betting News
Golden Nugget Launches in Virginia, Its Ninth Online Sportsbook to Go Live
Golden Nugget Online launched on Wednesday in Virginia, becoming the ninth online sportsbook to go live in that state and we take a look.
BETTING
15 October | 04:48 | Mike Lukas
Thirteen Louisiana Casinos Now Waiting on Temporary Certificate of Operation
Thirteen traditional Louisiana casinos have applied to handle sports wagering and now they are awaiting temporary certificates of operation so we take a look.
BETTING
14 October | 03:39 | Mike Lukas
Georgia Sports Betting Update State House Plans for 2022 Discussions
Georgia lawmakers plan to hold sports gaming discussions during their January 2022 legislative session, so we break down the details.
BETTING
13 October | 05:00 | Mike Lukas