Even if star striker Javier Hernandez is unavailable, the LA Galaxy can still rely on other trustworthy attacking options
Seattle's frontline will be on a roll after bagging three recent goals against their rivals
Both teams have each been involved in high-scoring affairs as of late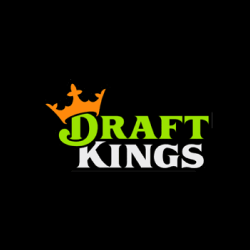 Get a deposit bonus up to $500!
Sign up at DraftKings and receive a 20% deposit bonus up to $500
Play Now
Sign up at DraftKings and receive a 20% deposit bonus up to $500
LA Galaxy vs Seattle Sounders Odds
Odds from BetRivers. Get up to a $250 sign-up bonus at BetRivers today: CO, PA, IN. Or check out more offers and promo codes for the best online sportsbooks.
LA Galaxy vs Seattle Sounders Predictions and Picks
Both teams will be high on confidence and morale after recent and noteworthy wins over their biggest rivals. Their attacking players and their momentum should be soaring.
Pick:
Over 2.5 Goals -150
How to Watch LA Galaxy vs Seattle Sounders
LA Galaxy vs Seattle Sounders Information
What
LA Galaxy vs Seattle Sounders
Where
Dignity Health Sports Park (Carson, California)
When
Wednesday, August 26th at 8:00 PM PT
How to Watch
TUDN, UniMas, Twitter
Let's first start with LA Galaxy in El Trafico.
In their high-profile rivalry game against LAFC last week (a match in which they were the heavy underdogs), the Galaxy stunned their opponents with a 2-0 away win at LAFC's Banc of California Stadium. Even with the return of league MVP Carlos Vela to LAFC's starting XI, the Galaxy did a stupendous job of not only finding the back of the net twice but also shutting down the lethal frontline of their crosstown adversaries.
One day later, the Sounders clinched an important rivalry victory as well. In an away match against the Portland Timbers, Seattle ran riot in the 2nd half of a 3-0 win. With three goals in the last 20 minutes, the Sounders somehow found a second wind that outpaced Portland's backline.
Two big wins and a handful of goals. Here's why we should see more of that this Wednesday.
Galaxy Prove Their Attack Can Get The Job Done Without Javier Hernandez
Heading into El Trafico, the big question was if the Galaxy could get the scoring job done without their injured star striker, Javier "Chicharito" Hernandez. Replaced by young American Ethan Zubak, Galaxy fans began to worry about their chances of stealing at least a point.
Instead, with Zubak and Sebastian Lletget both scoring, the Galaxy was able to achieve much more. Julian Araujo also stepped up in support with two assists. Alongside him, Cristian Pavon was also incredible on the left-wing.
No Hernandez? No problem. The Galaxy's attack should be more than fine if the Mexican striker isn't available in the near future.
Seattle's Finishing In Recent Performance Was Ruthless
We can't ignore the 2nd half onslaught that Seattle unleashed on Sunday night against the Timbers. With a 0-0 scoreline late into the game, the Sounders began to unleash a fury of opportunities that led to goals in the 72nd, 83rd and 85th minute.
Carried by the efforts of striker Raul Ruidiaz, who finished with two goals in the evening, Seattle was thrilling to watch in the latter stages of their rivalry match.
And they have other attacking options who could easily find the back of the net as well. Names like Jordan Morris, Nicolas Lodeiro, and Cristian Roldan should all be eager to continue the goal-scoring exploits this week.
Both Sides Have Been Involved in High-Scoring Games
In a league like MLS that tends to value spending more money on frontline players than on defense or goalkeepers, thrilling shootouts over 90 minutes are nothing out of the ordinary.
The same goes for games involving the Galaxy and/or the Sounders.
If we're looking for a clear example with the Galaxy, all we need to do is look at last month's astonishing 6-2 loss to LAFC, which had just followed a 2-1 defeat by Portland. As for Seattle, they've scored seven goals and allowed four in only three of their previous matches.
It's up in the air as to who will win this battle, but if there's one thing we should expect, it's goals.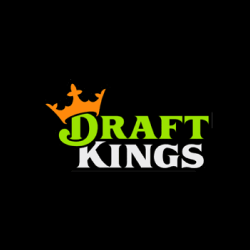 Get a deposit bonus up to $500!
Sign up at DraftKings and receive a 20% deposit bonus up to $500
Play Now
Sign up at DraftKings and receive a 20% deposit bonus up to $500
More MLS Predictions & Odds
MLS Best XI From The 2020 Season
In what was a peculiar and unprecedented year in MLS, here are the names that shined the most in the 2020 season.
MLS
December 29
What Would A "Superleague" Merger Between MLS And Liga MX Look Like?
If Liga MX and MLS join forces, how would their "superleague" be created? Here are some of the steps that could be taken in the near future.
MLS
December 21
Seattle Sounders Earn Climactic Victory And A Place In The 2020 MLS Cup Against The Columbus Crew
Following their thrilling 3-2 win in the Western Conference Final, the Seattle Sounders appear ready to lift this season's MLS Cup title.
MLS
December 8
Cesar Hernandez
Freelance writer Cesar Hernandez is a specialist in all things American and Mexican soccer. He has written for ESPN FC, The Athletic, The Guardian, FourFourTwo, VICE Sports and several other publications. Along with writing and previous radio appearances on the BBC, talkSPORT and SiriusXM FC, Cesar is also a member of the Mexican Soccer Show podcast.
Email: [email protected]