Homestead-Miami no longer hosts the Championship 4 season finale, and that gives this race a completely different feel.
Drivers will be racing on familiar rubber this week, and tire management will be an important key to victory.
NASCAR Cup Series rookies could challenge traditional favorites, based on past performance at the 1.5-mile track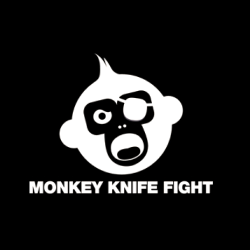 Play Daily Fantasy NASCAR Here!
Use bonus code WSN50 and get a $50 sign-up bonus!
Play Now
Use bonus code WSN50 and get a $50 sign-up bonus!
| | |
| --- | --- |
| What | Dixie Vodka 400 NASCAR Cup Series race |
| Where | Homestead-Miami Speedway |
| When | Sunday, June 14, 3:30 p.m. EST |
| How to watch | FOX |
The Dixie Vodka 400 at Homestead-Miami was rescheduled from March 22 because of the coronavirus pandemic. Nevertheless, the new June 14 date will mark the first time the race has not been run in November as the season finale during Ford Championship weekend.
That should mean a hotter event than drivers typically have faced in the late fall. With the temperature forecast at 85 degrees for the start of the race, track conditions will be even hotter, accentuating the slick, abrasive surface at the 1.5-mile intermediate speedway.
The race will be contested at 400.5 miles (267 laps), with stage breaks at 80 and 160 laps. The pit window is approximately 55 laps, but drivers will not be comfortable pushing their tires on a green-flag run that lasts that long. Kyle Busch won last November's race at Homestead, securing his second Cup championship.
NASCAR Cup Series at Homestead-Miami Odds
The odds for Dixie Vodka 400 are provided by DraftKings Sportsbook.
Drivers Say Homestead Without a Title on the Line Feels Weird
Homestead-Miami Speedway held its first NASCAR Cup Series race in November 1999, and every year since then, the 1.5-mile intermediate speedway has hosted the season finale. With the adoption of the elimination Championship 4 format in 2014, the race has taken on even more importance in recent years, given that it has been certain to decide each year's champion.
The move of the date to mid-June (rescheduled from March 22 because of the pandemic) lends a distinctly different feel to the 400-miler. Just ask the drivers who have secured championships at the South Florida track.
"It's going to feel really weird," says Joey Logano (+800), who won the 2018 title at Homestead. "My whole career, that's always been the final race of the year, and here in the last few years, you're either in the Championship 4 or you're racing against the guys in it."
Remarkably, under a format in which the highest finisher among four qualifying drivers wins the Cup title, the series champion has also won the season finale at Homestead in all six years since the new Playoff system was introduced. Those winners are Kevin Harvick (2014), Kyle Busch (2015 and 2019), Jimmie Johnson (2016), Martin Truex Jr. (2017) and Logano (2018).
If the Homestead Date Isn't Familiar, the Goodyear Tire Is
On Wednesday night at Martinsville Speedway, Cup drivers raced on a new tire combination, and the cars of a number of expected contenders, such as Kyle Busch and Denny Hamlin, had trouble adapting to the new rubber. That won't be an excuse at Homestead, where Goodyear is supplying the same tire combination drivers used last year at the track—and the same one used earlier this year at Darlington.
With one of the most abrasive surfaces on the Cup tour, Homestead will reward drivers who can manage their tires over long green-flag runs. Just look at the list of recent winners at the track to see who those drivers are. Joe Gibbs Racing drivers Denny Hamlin and Kyle Busch, the only two active multiple winners at the track, are particularly adept at the art of tire conservation.
"Over a long run, lap times will fall off over two seconds from the beginning to the end of the run, so drivers who are able to save their tires early in a run will benefit from that later on," says Greg Stucker, Goodyear's director of racing. "One other nice thing about this tire setup is that these teams just ran it at Darlington a few weeks ago, and at Homestead last fall, so they should have a good notebook from which to work."
NASCAR Cup Rookies Could Be a Factor in Sunday's Race
In 2018, driving for JR Motorsports, Tyler Reddick pulled off a shocker. Running inches from the outside wall at Homestead-Miami—and occasionally scraping it—Reddick won the Xfinity championship by winning the season finale in an upset over highly touted Cole Custer and Christopher Bell.
Reddick (+2500) changed teams in 2019, moving from JRM to Richard Childress Racing, and did exactly the same thing. A fearless driver who is accustomed to rim-riding at a speedway that rewards a devil-may-care attitude, the current leader in the rookie-of-the-year standings is far more than an afterthought for Sunday's race, despite the long odds.
Nor should Custer (+20000) be dismissed completely, despite a rough start to his Cup rookie season in redoubtable Stewart-Haas Racing equipment. Custer won the Xfinity finale at Homestead in 2017 in dominating fashion and has shown a particular affinity for the track.
Our Pick
Kevin Harvick (+500)—The driver known as "The Closer" is the logical choice. He won at Atlanta last Sunday (another slick, abrasive track) and took the checkered flag May 17 in the reopening race at Darlington, on the same tire combination drivers will use Sunday at Homestead.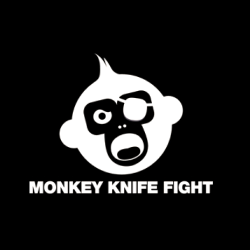 Play daily fantasy NASCAR, here!
Use bonus code WSN50 and get a $50 sign-up bonus!
Play Now
Use bonus code WSN50 and get a $50 sign-up bonus!
More NASCAR Predictions & Odds
Kyle Larson Claims Second Straight Win in Chili Bowl Nationals
NASCAR Cup drivers Kyle Larson and Christopher Bell battled for supremacy at the Chili Bowl Nationals. Here's how they fared in Tulsa.
NASCAR
January 17
Matt Kaulig Represents a New Breed of NASCAR Owner
The average age of a marquee owner in the NASCAR Cup is 75+, but there's new blood on the way. The details are here.
NASCAR
January 9
NASCAR Drivers Play in the Dirt During Long Winter Break
With no NASCAR racing during the long winter break, drivers are taking their skills to dirt to satisfy the need for speed. Read all about it here.
NASCAR
January 2