The Buffalo Bills QB Josh Allen is proving to be good enough to keep around for awhile
The Tennessee Titans' 3 game winning streak was paused in Week 4 due to COVID-19
The last time these two franchises battled each other was last season, Bills 14, Titans 7
Bills vs Titans Odds
Check out our NFL predictions and odds for Week 5 Bills vs Titans game!
Odds from DraftKings. Get up to a $1,000 sign-up bonus at DraftKings today or check out more offers and promo codes for the best online sportsbooks.
Bills vs Titans Predictions and Picks
A fully healthy Tennessee Titans would struggle against these Buffalo Bills, but a Titans team that is struggling to field starters might find it next to impossible to beat Josh Allen's point-scoring Bills.
Pick:
Bills 8.5 -110
How to Watch Bills vs Titans
Bills vs Titans Information
What
Buffalo Bills vs Tennessee Titans
Where
Nissan Stadium in Nashville, TN
When
Tue, October 13, 2020; 1:00 PM ET
How to watch
CBS
The Buffalo Bills are perfect so far, a great deal of that having to do with the success of their young quarterback Josh Allen, who has the team averaging more than 30 points per game with a defense that looks capable (at times) of stopping even the best of teams.
One of the first teams hit hard with the COVID-19 situation was the Tennessee Titans, who suffered an outbreak throughout their organization and had to postpone their Week 4 matchup with the Pittsburgh Steelers, but they remain 3-0 and have one of the best rushing attacks in the league.
These two teams have played each other 47 times (including 3 postseason games), with the Tennessee Titans winning 28 of those games and the Buffalo Bills coming out on top in 19 of the games.
Check out our best NFL week 5 bonuses, here!
Can Bills QB Josh Allen Keep Producing at This Pace?
The Buffalo Bills have their franchise quarterback now, young Josh Allen has been tearing up the league with his gradual adjustment to playing in the NFL.
So far in four games, Allen has completed 105-of-148 for 1,326 total passing yards and 12 touchdowns with just one interception on top of carrying the ball 25 times for 83 yards and 3 touchdowns, the kid being a lot faster and more elusive than he looks.
Allen is a great size – 6'5" and 237 pounds – and he has a cannon for an arm, so if he can continue to develop at this level he can become one of the better athletes at his position in this league.
Can Titans RB Derrick Henry Carry the Team on his Back?
Watch Derrick Henry run with the football – he is patient and then he is powerful, breaking tackles and using his speed to reach the second level, often, typically carrying one or two defenders on his back the entire way.
This season Henry is averaging almost 4 yards per carry on 82 rushes for 319 yards and 2 touchdowns on top of 5 catches for another 26 yards, all this in the three games the Titans have played this season due to postponing their game against the Steelers in Week 3.
The Titans depend on their rushing attack to tire opposing defenses and to keep opposing quarterbacks off the field, so a healthy and productive Henry will be key to their success in Week 5, especially if their main receiving targets can't play due to their quarantine.
Bills Key Player: (RB) Devin Singletary
In Week 4 in their tight win against the Los Angeles Rams, Bill RB Devin Singletary had 13 carries for 71 yards, averaging 5.5 yards per carry and giving the team a respectable run threat to which defenses must pay attention.
He also has soft hands, with 16 catches off 21 targets in 2020 for a total of 114 yards but no touchdowns, a dual-threat out of the backfield that forces opposing teams to game plan around his potential production.
For the Bills to do well and outscore this Titans team, they will have to edge them out in ball possession and there is no better back to help get that done than Singletary, who has 50 total carries so far on the season.
---
Editor's Picks
---
Titans Key Player: (WR) Kalif Raymond
Titans receiver Kalif Raymond put on a show in Week 3 during the Titans win over the Minnesota Vikings, posting 3 receptions for 118 yards, averaging almost 40 yards per catch.
In the first two games of the season, Raymond had no catches off two targets, so the fact that he proved he can be productive in Week 3 should give QB Ryan Tannehill another reliable receiver to target besides AJ Brown.
Raymond is also valuable as a kick and punt returner, so far with a kickoff return of 30 yards and two punt returns for a total of five yards.
Best Promo Codes and Bonuses for Bills vs Titans Week 5
Here are the best sportsbooks for betting on Bills vs Titans in your state:
Sign-up to our NFL Pick'em Contest and get a chance to win a $200!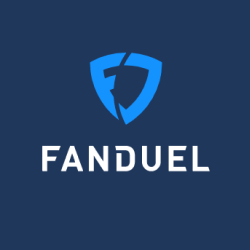 Get a deposit bonus up to $500!
Sign up at FanDuel and receive a 20% deposit bonus up to $500
Play Now
Sign up at FanDuel and receive a 20% deposit bonus up to $500
More NFL Predictions & Odds
Best NFL Football Betting Promo Codes 2021
We've compiled the best NFL football betting promo codes, bonuses, and offers across the Sportsbook world to get you ready for a new season of NFL! …
NFL
13 April | 04:31 | Evan Henningsen
First Running Back Selected NFL Draft Predictions & Odds 2021
One of these playmaking post-college running backs will be selected first in the upcoming 2021/2022 NFL Draft and we share our predictions, odds and picks.
NFL
27 February | 04:12 | Mike Lukas
Best Super Bowl LV Prop Bets - Player, Team, Game and Novelty Odds
One of the best parts of Super Bowl LV gambling is the prop bets, and here we break down the top player, team, game, and novelty props; predictions, odds, and picks.
NFL
4 February | 08:17 | Mike Lukas
Mike Lukas
Mike Lukas is a retired standup comedian turned freelance writer now living in Dallas, Texas, originally from Cleveland, Ohio. His love for the game of football and all things Cleveland Browns turned Mike into a pro blogger years ago. Now Mike enjoys writing about all thirty-two NFL teams, hoping to help football gamblers gain a slight edge in their pursuit of the perfect wager.
Email: [email protected]