Buffalo Bills vs Pittsburgh Steelers: Predictions and Odds (NFL Week 15)
Final score prediction: Steelers 19, Bills 17.
How to Watch: Bills vs Steelers
What: Buffalo Bills at Pittsburgh Steelers
When: Sunday Night Football, December 15 at 8:20 pm ET
Where: Heinz Field in Pittsburgh, Pennsylvania
How (TV): NBC
Bills vs Steelers – Point Spread
Bills +2, Steelers -2
Buffalo vs Pittsburgh – Game Preview
Here's a wonderful Week 15 matchup between two teams that are scrambling for one of the two AFC Wild Card spots – the 9-4 Buffalo Bills and their second-year quarterback Josh Allen fighting the 8-5 Pittsburgh Steelers with rookie Devlin 'Duck' Hodges, their third-string quarterback, now under center.
Both the Bills and Steelers are desperate for a win here because they know the 8-5 Tennessee Titans are watching and they are also just as hungry for a Wild Card slot, so taking care of business is priority one for both teams, which should make it a competitive and exciting game to see.
Buffalo and Pittsburgh are both known for their defenses, but let's take a look at how they size up on both sides of the ball as we put them side-by-side and figure out which of these two teams has the better chance in Week 15 on Sunday Night Football.
For more on Week 15 have a look at the latest NFL Week 15 Power Rankings.
The 9-4-0 Buffalo Bills
It was a tough Week 14 for the Buffalo Bills, playing and losing to the potential Super Bowl-winning Baltimore Ravens (or so a lot of people seem to think), though what should give hope to the Bills is that the score was just 17-24 because Buffalo's defense may have figured out how to slow down (slightly) Lamar Jackson.
It's all about the defense in Buffalo this season – they've quietly become a top-3 squad and they can so completely shut down opponents that their young quarterback Josh Allen has a relatively easy time outscoring them.
Bills' elderly running back Frank Gore just became the third most productive ever at his position, so expect him to come out swinging with his pads down and his veteran jukes fresh, his production key to making sure Buffalo not only stays ahead on the scoreboard but also in time spent on the field.
For more on the Bills read also, Buffalo Bills Postseason Odds.
The 8-5-0 Pittsburgh Steelers
The good news is that the Pittsburgh Steelers have an undefeated starting quarterback, Devlin 'Duck' Hodges, but the bad news is that he's a rookie so it's only a matter of time before opponents get some film on him and start figuring out how to disrupt his flow.
Luckily for the Duck, the Steelers have a shutdown defense that has been getting better each week of the season, and by this point, they are keeping opponents out of the end zone and off the scoreboard to a level that even their rookie quarterback has been consistently able to top.
The best news for the Steelers is that now it looks like receiver Juju Smith-Schuster and running back James Conner are both healthy enough to get back on the field, and their production will most likely be the difference in the helmet-banging game.
Bills vs Steelers History and Rivalry
These two AFC cross-divisional rivals have met 25 total times (including 3 postseason games), with Buffalo winning 9 of those times and Pittsburgh winning the other 16 games.
The last time these two teams played was back during the 2016 season when the Steelers traveled to New York and took care of the Bills by a score of 27-20.
If the Bills win this matchup, they'll move to 10-4-0 and remain the projected 5th AFC playoff seed while making the AFC East exciting for the first time in a long time, with the New England Patriots going into Week 15 with a 10-3 record and having to face the one-win Cincinnati Bengals.
But if the Steelers come out winners in this one, they will be 9-6-0 and, though they most likely won't catch the Baltimore Ravens in the AFC North, they will stay solid as the 6th AFC playoff seed, threatened mostly by the Tennessee Titans for that spot, who enter Week 15 at 8-5.
Questions to Answer
Who's favored to win this Week 15 Bills-Steelers matchup?
Which team has a better offense? Defense? Special teams?
Which team's quarterback is more likely to lead his team to victory?
We're going to briefly compare the Bills and the Steelers next and attempt to answer those questions and more.
Offensive Stats Comparison
Buffalo Bills Overall Offense
Ranked 20th overall in 2019
Passing attack currently ranked 27th
Rushing attack currently ranked 5th
Josh Allen's Buffalo Bills' offense is a bit unbalanced, in that they are far better at the run game than they are at passing the football, but that could be because Allen is only in his second year under center and veteran (and third most productive NFL running back ever) Frank Gore is in his fifteenth season.
On average, the Bills score just over 21 points per game, so that puts a lot of pressure on their defense to keep opponents to less than that, but with receivers like John Brown and Cole Beasley as targets, the overall number of points Buffalo scores should gradually increase.
Buffalo has a relatively healthy team despite the fact that half a dozen of their players are now on injury reserve, but in Week 15 their offense could also suffer a bit now that offensive tackle Ty Nsekhe (ankle) is currently listed as questionable and a game-time decision.
Pittsburgh Steelers Overall Offense
Ranked 28th overall in 2019
Passing attack currently ranked 31st
Rushing attack currently ranked 24th
If you just look at the numbers, it's easy to dismiss the Pittsburgh Steelers' offense, since only four teams are ranked worse than them, most likely because Pittsburgh is starting their third-string quarterback under center and their main playmakers have been on the sidelines suffering some serious injuries.
Sure, Steelers most recent quarterback Devlin 'Duck' Hodges is a rookie, but he plays like he's been around the league for a while, the expert duck caller also excelling with the football, right now with a 3-0 record as the starter and 4 touchdowns and 2 interceptions to his name.
Again, injuries may limit Pittsburgh's offensive production, with tight end Vance McDonald (concussion) and running back Jaylen Samuels (groin) both listed as questionable right now and it will not be clear whether they can suit up until game time.
Offensive Advantage
The Buffalo Bills have the offensive advantage here because they are not only statistically better on that side of the ball, they are also playing with their first-string quarterback against the Steelers' third-string rookie quarterback, a matchup that they surely prefer.
Defensive Stats Comparison
Buffalo Bills Overall Defense
Ranked 3rd overall in 2019
Passing defense currently ranked 3rd
Rushing defense currently ranked 14th
Defensive coordinator Leslie Frazier has fielded the league's third-best defense this season, the Buffalo squad allowing opponents to gain right under 300 yards and score just over 16 points per game, both Top-5 totals that are keeping the Bills competitive in most of their matchups.
One big reason for that is defensive tackle Jordan Phillips, the five-year NFL veteran who used to play for the Miami Dolphins and who currently has 7.5 sacks, 12 quarterback hits, a forced fumble and 23 total tackles (10 for a loss) for the Bills.
Buffalo has been relatively healthy, especially given that it's Week 15 already, right now with six players on injured reserve and defensive tackle Corey Liuget (lower body) currently listed as questionable for Sunday night.
Pittsburgh Steelers Overall Defense
Ranked 5th overall in 2019
Passing defense currently ranked 5th
Rushing defense currently ranked 9th
Coordinator Keith Butler has everything he needs to make his defense frightening, from a pair of scary quarterback hunters (ends T.J. Watt and Cam Heyward) and a young leader (rookie linebacker Devin Bush) to a slightly more experienced player who's an expert at disrupting everything (free safety Minkah Fitzpatrick).
The Steelers allow opponents to gain just over 300 yards and score just under 19 points per game and remain a Top-5 unit overall, a credit to Butler since the squad didn't start the season quite as strong.
Injuries are a factor for Pittsburgh, right now with nine players on the injured reserve, but right now no Steelers' defensive players are listed as questionable so they should be able to field all of their regular starters on Sunday night.
Defensive Advantage
Both of these teams are strong on defense and though the Bills have a slight statistical advantage, the Steelers are a lot better against the run so it could be a defensive wash in this one.
Bills vs Steelers – Final Game Analysis
Why Will the Bills Win this Game?
The Buffalo Bills will win this one if they can figure out how to get Frank Gore a big game – they definitely can't let the Steelers take away their powerful (and productive) running game or else the inexperience of their starting quarterback (and his tendency to throw the ball to the other team) may come back to haunt them.
It's also going to be up to Josh Allen to win this one for the Bills – he's facing a brutal defense and a deafening hometown crowd, so the youngster will have to somehow figure out how to thrive in those conditions, and while he's at it, how to run with the ball, one of his many positive attributes.
The main thing that has to happen for a Bills' win is that their defense has to figure out how to shoot down the Duck – he's a rookie, after all, so it shouldn't be too tough to get enough pressure on him to start making new guy mistakes.
Why Will the Steelers Win this Game?
The Pittsburgh Steelers will win this one if head coach Mike Tomlin figures out a way to game plan away the Bills' run game and forces them to throw the ball – that would take away their biggest strength and force them to rely on their young quarterback's arm.
The Steelers will definitely win if both Juju Smith-Schuster and James Conner return – their offensive production sill keep the Bills' defense huffing for breath, especially given that this one is being played in friendly Heinz field.
This game is going to come down to which defense is hungrier, and with Bush and Watt and Fitzpatrick all working together it will make life miserable for the Bills and be the total difference in this game.
Bills vs Steelers – Who Will Win?
The Pittsburgh Steelers will barely win this one because they are at home and have a shutdown defense that will be a bit too much for Josh Allen to take, a tough win against a Bills team that's 5-1 on the road.
The Green Men of WSN's Picks and Best Bets Podcast predict the Buffalo Bills will win this one.
My prediction for the final score is Steelers 19, Bills 17.
Buffalo Bills vs Pittsburgh Steelers Odds
The odds for the Bills vs Steelers are provided by bet365 NJ, DraftKings Sportsbook, and 888Sport NJ.
Good luck!
Money Line
Bet On NFL With These NJ Sportsbooks

21+ | T&Cs apply
Great payment and customer support
Access to fantasy sports with one account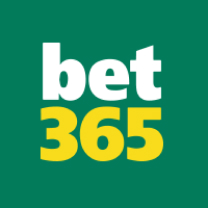 21+ | T&Cs, time limits & exclusions apply
Impressive range of bonuses
One of the worlds biggest sportsbooks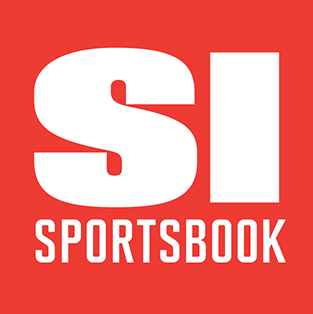 21+ CO Only | Terms and conditions apply
Beginner friendly
Fantastic odds
Bonus code win100
More NFL Predictions & Odds
Colts vs Broncos Week 5: Expect a Low-Scoring Defensive Battle
Here's an exciting way to start NFL Week 5 on TNF with an AFC battle featuring the Indianapolis Colts facing the Denver Broncos; predictions, odds, and picks.
NFL
4 October | 05:02 | Mike Lukas
NFL Week 5 Picks Against the Spread: Predictions, Best Bets, Odds
It is already the fifth week of the NFL season so crack open your betting kitty for some of these top NFL Week 5 Predictions, Picks, Spreads and Odds.
NFL
4 October | 03:10 | Mike Lukas
Best NFL Football Betting Promo Codes Bonuses 2022
We've compiled the best NFL football betting promo codes, bonuses, and offers across the Sportsbook world to get you ready for another NFL season! …
NFL
4 October | 00:30 | Evan Henningsen