It was all the Arizona Cardinals in Week 5 as they took care of the Jets, 30-10
The Dallas Cowboys' 2nd win cost them their QB Dak Prescott, out with an ankle injury
Last time these two teams played was in September of 2017, Cowboys 28, Cardinals 17
Cardinals vs Cowboys Odds
Odds from DraftKings. Get up to a $1,000 sign-up bonus at DraftKings today or check out more offers and promo codes for the best online sportsbooks.
Cardinals vs Cowboys Predictions and Picks
The Cowboys were struggling to win when they had Dak Prescott producing off the chart offensive numbers, so without him, it seems less likely to continue, so expect Kyler Murray and his surging Cardinals to cover the small spread and get the Week 6 win.
Pick:
Cardinals -1.5 (-110)
How to Watch Cardinals vs Cowboys
Cardinals vs Cowboys Information
What
Arizona Cardinals vs Dallas Cowboys
Where
AT&T Stadium in Arlington, TX
When
Mon, October 19, 2020; 8:15 PM ET
How to watch
Watch on ESPN+ here!
The Arizona Cardinals are feeling confident after their Week 5 blowout of the New York Jets, 30-10, but it remains to be seen whether quarterback Kyler Murray can take that momentum and turn it loose with his offense on these Dallas Cowboys that seem about as lost as any football team does right now.
Losing QB Dak Prescott is a huge blow to these 2020 Cowboys, who have been struggling on defense but have been able to count on their offense to make up for that, but with backup Andy Dalton under center, the question becomes whether they can create that same type of effective attack and translate that into a lot more wins.
These two NFC teams have met each other 89 times (including 1 postseason game), with the Dallas Cowboys coming out on top in 56 of those games and the Arizona Cardinals winning 32 of them, plus there has been one tie.
Check out our best NFL week 6 bonuses, here!
Can Cardinals QB Kyler Murray Take Advantage of Dallas Questionable D?
The Dallas Cowboys have a defense that ranks in the bottom six in the National Football League after allowing opponents to gain over 400 yards of offense per game, as well as giving up 36 points per matchup, numbers that have led to three losses and barely two wins this season.
Kyler Murray's Cardinal offense is ranked tenth in the league after gaining almost 400 yards per game, so they should be able to get that same type of production on Monday night.
Murray's completion percentage is almost at 70 right now, and he has 8 touchdown passes, but his 6 interceptions are what is preventing him from being effective at times, though he has led his team to a winning record so far and that streak just might continue through Week 6.
Can Cowboys Backup QB Andy Dalton Fill Prescott's Shoes?
First of all, Dak Prescott was having a career year in terms of production before his season ended due to a serious ankle fracture, an unfortunate turn of events for a talented athlete who was hoping to use this season as a bargaining chip for a long term deal.
Now it is up to his backup Andy Dalton to get the Cowboys some wins, something he was unable to do for his previous team, the Cincinnati Bengals, which was the primary reason he became a free agent last offseason.
Dalton was 9-of-11 for 111 yards with no touchdowns or interception in his brief time on the field in Week 5, though the Cowboys did get the win with him under center, now the Cards have had an entire week to watch the film on him and game plan around his weaknesses, so it will be a good test of his ability to fill in.
---
Editor's Picks
---
Cardinals Key Player: (DT) Corey Peters
Arizona defensive tackle Corey Peters had 2.5 sacks in sixteen games last season, and in five games in 2020, he already has 2 sacks, a sure sign that there are more quarterback takedowns to come.
Peters also has 3 quarterback hits and 9 total tackles, two of those for a loss, so he can be a key in this Cowboys matchup since they are fielding a backup QB.
Peters and DT Zach Allen and DE Jordan Phillips will be responsible for putting the fear of sack into Andy Dalton's eyes, something that should keep him from being totally effective with his newly acquired offense.
Cowboys Key Player: (WR) Amari Cooper
Dalton will need some sure-handed targets to rely on if he expects to build up his confidence as the Cowboys starting QB, and there's nobody with softer hands than Amari Cooper, Dallas' star receiver since last season.
So far in 2020, Cooper has caught 39 passes for 424 yards and 1 touchdown, providing the Cowboys offense with a constant deep threat who must be game-planned around.
It will be critical for Cooper to play well against the Cardinals and give Dalton a sure outlet while he is learning this offense on the fly.
Best Promo Codes and Bonuses for Cardinals vs Cowboys Week 6
Check out the best sportsbooks for betting on Week 6 NFL games: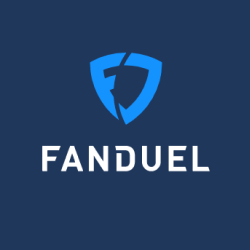 Get a deposit bonus up to $500!
Sign up at FanDuel and receive a 20% deposit bonus up to $500
Play Now
Sign up at FanDuel and receive a 20% deposit bonus up to $500
More NFL Predictions & Odds
Best NFL Football Betting Promo Codes 2021
We've compiled the best NFL football betting promo codes, bonuses, and offers across the Sportsbook world to get you ready for a new season of NFL! …
NFL
13 April | 04:31 | Evan Henningsen
First Running Back Selected NFL Draft Predictions & Odds 2021
One of these playmaking post-college running backs will be selected first in the upcoming 2021/2022 NFL Draft and we share our predictions, odds and picks.
NFL
27 February | 04:12 | Mike Lukas
Best Super Bowl LV Prop Bets - Player, Team, Game and Novelty Odds
One of the best parts of Super Bowl LV gambling is the prop bets, and here we break down the top player, team, game, and novelty props; predictions, odds, and picks.
NFL
4 February | 08:17 | Mike Lukas
Mike Lukas
Mike Lukas is a retired standup comedian turned freelance writer now living in Dallas, Texas, originally from Cleveland, Ohio. His love for the game of football and all things Cleveland Browns turned Mike into a pro blogger years ago. Now Mike enjoys writing about all thirty-two NFL teams, hoping to help football gamblers gain a slight edge in their pursuit of the perfect wager.
Email: [email protected]