Indianapolis Colts vs New Orleans Saints: Predictions and Odds (NFL Week 15)
The Green Men of WSN's Picks and Best Bets Podcast predict the Saints will win this one. My prediction for the final score is Saints 30, Colts 23.
How to Watch: Colts vs Saints
What: Indianapolis Colts at New Orleans Saints
When: Monday Night Football, December 16 at 8:15 pm ET
Where: Mercedes-Benz Superdome in New Orleans, Louisiana
How: Watch on ESPN+ here!
Colts vs Saints – Point Spread
Colts +9, Saints -9
Indianapolis vs New Orleans – Game Preview
It has been four seasons since these two football franchises have met up, but the fizzling 6-7 Indianapolis Colts will smash helmets with the postseason bound 10-3 New Orleans Saints on Week 15's Monday Night Football.
The Colts are technically still in the playoff hunt, though they are pretty far back in the line, projected to be the 10th seed right now, whereas the Saints have already clinched their division and are fighting for the 2nd NFC playoff seed so they can stay out of the Wild Card round completely.
Indianapolis is the underdog here but there is one thing they do better than New Orleans, so let's take a quick side-by-side look at these two teams and see how they match up with one another for their Week 15 Monday Night Football showdown.
For more on Week 15 check our NFL Week 15 Power Rankings to see where your favorite team stands this week.
The 6-7-0 Indianapolis Colts
It appears that something is seriously wrong with the Indianapolis Colts, who have lost five of their last six games and as the projected 10th AFC playoff seed (only six seeds actually play) they are basically done for the season unless some miracles start happening ASAP.
The offense of the Indianapolis Colts have been effective enough (they score almost 23 points per game) but on average their defense has been allowing opponents to score the exact same number of points and it is obvious by the team's 6-7 record that that equation does not always work out well for them.
Their stars on defense – including linebacker Darius Leonard and free safety Malik Hooker and cornerback Kenny Moore – are going to have to figure out how to keep Drew Brees off balance (and preferably off of the field) if they expect to beat the highly favored Saints on Monday night.
The 10-3-0 New Orleans Saints
The New Orleans Saints lost to the San Francisco 49ers by a walk-off field goal last week in what was the best game of the 2019 NFL season so far, with the Saints looking like winners (and playoff-worthy) regardless of the loss after scoring in every quarter including 13 points in the fourth.
Postseason (and Hall of Fame) bound quarterback Drew Brees still looks solid (he threw for five touchdowns against the Niners), which is good news since his arm looked a bit questionable at this same time last season.
The defensive line of the Saints also looks postseason-worthy, but they will have their work cut out for them against a Colts front line (including stellar Pro Bowl guard Quenton Nelson) that has only allowed 25 sacks this season, which is tied for 8th least in the league.
Colts vs Saints – History
These two cross-conference rivals have met 13 total times (including 1 postseason game), with Indianapolis winning 5 of those times and New Orleans winning the other 8 games.
The last time these two teams played was way back in 2015, in October when the Saints traveled to Indianapolis and took care of the Colts by a score of 27-21.
If the Colts win this matchup, they'll move to 7-7-0 but even at .500 they would still be behind the Houston Texans and Tennessee Titans in the AFC South and behind a whole slew of hopeful AFC teams in the playoff hunt.
But if the Saints come out winners in this one, they'll be 11-3-0 and the clinched NFC South champions will continue to battle the Green Bay Packers for the 2nd NFC playoff seed, the Saints currently projected to be the 3rd seed in that conference.
Questions to Answer
Who's favored to win this Week 15 Colts-Saints matchup?
Which team has a better offense? Defense? Special teams?
Which team's quarterback is more likely to lead his team to victory?
We're going to briefly compare the Colts and the Saints next and attempt to answer those questions and more.
Offensive Stats Comparison
Indianapolis Colts Overall Offense
Ranked 22nd overall in 2019
Passing attack currently ranked 25th
Rushing attack currently ranked 6th
The Indianapolis Colts have struggled in the passing game with quarterback Jacoby Brissett under center (remember when Andrew Luck was the Indy man? Good times…) and right now he is ranked 25th among his peers with just under 2,500 total passing yards and 18 touchdowns with 6 interceptions, his current passer rating a 93.2
A bright spot in Indianapolis is running back Marlon Mack, who is in the middle of a career season, right now with 205 carries for 900 yards and 5 touchdowns and zero fumbles, also with 12 catches for 76 yards in case you were wondering if the man can catch the ball (he can).
Injuries have affected the Colts all season, with over a dozen players currently listed on injured reserve, and it won't help their chances on Monday night that star receiver T.Y. Hilton is listed as questionable because of a bothered calf muscle, a huge loss if he can't suit up.
New Orleans Saints Overall Offense
Ranked 12th overall in 2019
Passing attack currently ranked 8th
Rushing attack currently ranked 16th
At the end of last season, it almost seemed like Saints' quarterback Drew Brees was losing steam (at least his throwing arm was), but this year he is still showing up, the proof being the 5 touchdown passes Brees threw and the almost 350 passing yards he posted last week during New Orleans' last-second loss to the San Francisco 49ers.
What's odd about the Saints' offense is their mediocre run game, since you would think they would be getting a lot more production out of dual-threat back Alvin Kamara and his hard-hitting backfield companion, Latavius Murray, but their rushing attack is ranked just 16th right now.
New Orleans (like most teams in Week 15) are pretty banged up, the biggest concern being their offensive line, with offensive tackle Terron Armstead (ankle), center Will Clapp (elbow), offensive guard Andrus Peat (forearm) and tight end Jared Cook (concussion) all listed as questionable for Monday night.
Offensive Advantage
The New Orleans Saints are banged up but they're absolutely better than the Indianapolis Colts on offense, so Drew Brees and his healthy playmakers will have the definite advantage on that side of the ball Monday night.
Defensive Stats Comparison
Indianapolis Colts Overall Defense
Ranked 15th overall in 2019
Passing defense currently ranked 22nd
Rushing defense currently ranked 8th
The Indianapolis Colts are significantly better against the run than they are against the pass, and that's going to most likely prove to be their downfall on Monday night against an on-fire Drew Brees and his talented targets.
Now one big exception to that is Colts' defensive end Justin Houston, who has been a nightmare to opposing quarterbacks, currently with 9 sacks, 15 quarterback hits, a forced fumble, 3 recovered fumbles, 39 tackles (12 for a loss) and a safety.
The Colts' passing defense may have to play without cornerback Kenny Moore II, who is still battling an injury to his ankle and is currently listed as questionable for Week 15, his final status a game-time decision on Monday night.
New Orleans Saints Overall Defense
Ranked 13th overall in 2019
Passing defense currently ranked 20th
Rushing defense currently ranked 5th
The New Orleans Saints defense may be ranked towards the middle of the pack, but they can do some serious damage to opposing offenses, right now with 43 total sacks (T-4th most) and with 11 interceptions (T-11th most) so they will definitely be giving the Colts' Jacoby Brissett some serious pressure.
Speaking of serious pressure, Saints defensive end Cameron Jordan applies much of it to opposing quarterbacks, with 13.5 sacks (3rd most in the league), 23 quarterback hits, a recovered fumble and 46 total tackles (13 for a loss) on the season.
Injuries are keeping the defensive squad limited lately, and in Week 15 it's the secondary that looks dinged up, with safety Vonn Bell (knee) and cornerback Patrick Robinson (calf) both listed as questionable for Monday night.
Defensive Advantage
These two defenses are a lot alike (both strong against the run, weaker against the pass) but since the Saints are the better quarterback sackers by 10 (43-33), they will have a slight defensive advantage on Monday night.
Colts vs Saints – Final Game Analysis
Why Will the Colts Win this Game?
If the Indianapolis Colts have any chance of beating the Saints in their own stadium, then first and foremost quarterback Jacoby Brissett has to show up and have a big game, and he has to be able to find the end zone in the fourth quarter (which he failed to do last week in the team's loss to Tampa Bay).
Whatever is going on with receiver T.Y. Hilton's knee is huge – because for the Colts to have any chance of winning this one, Hilton has to play, and right now it will be a game-time decision so it's anybody's guess if he is going to be available.
The Colts' defense could help a whole lot by snagging a few of Brees' passes like they did last week to the Bucs' Jameis Winston…3 times…and if defensive ends Jabaal Sheard and Justin Houston can make Brees uncomfortable in the pocket, who knows if that leads to a fourth-quarter win for the away team.
Why Will the Saints Win this Game?
The Saints will win this one because Drew Brees and Michael Thomas seem to be unstoppable, and if you double him up there's still Ted Ginn and Tre'Quan Smith and tight end Jared Cook and more, and against a defense like the Colts are currently fielding, all these New Orleans playmakers should have a huge game.
The defensive front line of New Orleans (including ends Cam Jordan and Trey Hendrickson) are tied for the fourth-most sacks in the league right now with 43, and if they can get after Jacoby Brissett and put the fear of sack in him, they can keep his offense off the field.
The Saints will win because they have beaten the Colts the last three times they have played (in fact, they've won eight of the last ten matchups), so apparently, they have their number, and given the state of the Colts right now, there's no reason to think that this season will turn out any differently than before.
Colts vs Saints – Who Will Win?
The New Orleans Saints will win this one because they lost at home last week and this will be the best way to heal those powerful wounds, plus they are just a way better football team across the board than the Indianapolis Colts.
The Green Men of WSN's Picks and Best Bets Podcast predict the New Orleans Saints will win this one.
My prediction for the final score is Saints 30, Colts 23.
Indianapolis Colts vs New Orleans Saints Odds
The odds for this Monday Night Game between Colts vs Saints are provided by bet365 NJ, DraftKings Sportsbook, and 888Sport NJ.
Good luck!
Colts vs Saints Money Line
Bet On Monday Night Football With These NJ Sportsbooks

21+ | NJ, WV, PA, IN, IL, CO, IA, TN, MI, VA only | T&C apply
Great payment and customer support
Access to fantasy sports with one account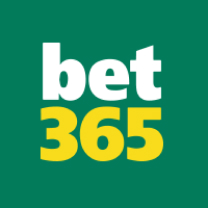 21+ | T&Cs, time limits & exclusions apply
Impressive range of bonuses
One of the worlds biggest sportsbooks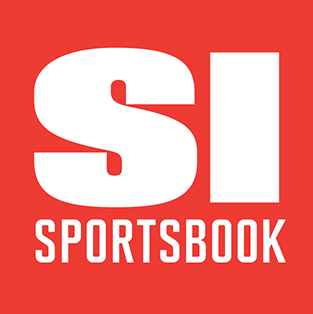 21+ CO Only | Terms and conditions apply
Beginner friendly
Fantastic odds
More NFL Predictions & Odds
2022 NFL Draft Running Backs Prospects, Predictions, and Picks
The 2022 NFL Draft will feature some top talent at the running back position, so here we break down the best.
NFL
21 March | 07:12 | Mike Lukas
Aaron Rodgers Trade Rumors, Predictions, Odds, Pick
Trade rumors regarding Aaron Rodgers are floating around so we share our predictions, odds, and pick of which team he will play for next.
NFL
7 March | 05:04 | Mike Lukas
NFL History of the Los Angeles Rams vs Cincinnati Bengals: Wins, Losses, and Other Helpful Trends
Let's go over the NFL History of the Los Angeles Rams vs the Cincinnati Bengals including the wins, losses, and other helpful trends to know before you place your bets.
NFL
8 February | 05:29 | Mike Lukas