Is Saints' Taysom Hill a Quarterback Worth Signing?
New Orleans Saints – Odds to Win the 2020 Super Bowl
Check out the latest odds provided by DraftKings Sportsbook, here.
Good luck!
Odds of the Pittsburgh Steelers Winning 2020
| | |
| --- | --- |
| NFC South | +100 |
| AFC Championship | +650 |
| Super Bowl LV | +1400 |
Given all the on-field roles Taysom Hill plays for the New Orleans Saints – four offensive skill positions and on both sides of the ball on special teams – it is not really fair to call him a backup quarterback, although that is exactly how he is listed on the franchise roster.
And now also listed by his name is the 'RFA' tag, or Restricted Free Agent, which, in Hill's case, means the Saints have to jump through a few hoops in order to keep him and would receive a first-round pick if they fail to do so (see below).
Hill is one of the more interesting characters in the NFL and he isn't getting any younger in terms of football viability, so we take a closer look at the unique offseason situation he finds himself in and the options he faces before the 2020 season.
Who is Taysom Hill?
Taysom Shawn Hill is the 29-year-old professional football quarterback who has played for the New Orleans Saints in the NFL for the last three seasons.
Hill, now 6-foot-2 and 221 pounds, was born in Pocatello, Idaho in 1990 and was a high school three-sport varsity athlete (football, basketball, and track) who graduated in 2009 as the All-Idaho Player of the Year in football after throwing for 2,269 yards and 18 touchdowns as well as rushing for 1,491 yards and 24 touchdowns in his senior season.
After graduation, Hill had multiple college offers (University of Arizona, Boise State University, Oregon State University to name a few) but in the end, chose to quarterback for Brigham Young University.
Why Did Hill Get a Late Start at BYU?
As a member of the Church of the Latter-day Saints, Taysom Hill chose to spend the first two years after high school as a Mormon Missionary and did service in Australia during that time period, an experience he says still guides his choices and spiritual lifestyle to this day.
Because of his extended service in the Australia Sydney Mission, Hill made the decision not to attend Stanford, the school he had originally committed to right out of high school since they did not allow incoming freshmen to join the team until after June.
Instead, Hill chose to play at Brigham Young University where he could begin earlier in the year and he went on to have an up and down college career that ended up lasting five seasons.
Why Did Hill Play for 5 Seasons at BYU?
Over his college career, Hill was plagued with injuries throughout – in fact he accumulated four total season-ending injuries by the time he was done, doing damage to his knee in 2012, breaking his leg in 2014, tearing ligaments in his foot in 2015 and hyperextending his elbow in 2016.
As a result of the ligament tear in his foot in the first game of the 2015 season, Hill was granted a medical redshirt, which then allowed him to return for an additional and final season in 2016, technically his second senior year.
It wasn't until late in the 2016 season in September that Hill suffered his fourth and final season-ending injury, this time it was a hyperextended elbow, though he was still able to accumulate some impressive BYU stats.
How Good Was Hill at BYU?
It is impossible to figure out just how good Hill could have been had he not been repeatedly injured throughout his college career, but given how well he did despite that it stands to reason he would have put up even bigger numbers had he been healthy.
Hill's two best seasons in terms of stats were his second year when he completed 235-of-438 for 2,938yards and 19 touchdowns, and his final year in which he started 12 games and passed for 2,323 yards and 12 touchdowns with 11 interceptions until the late-season injury to his elbow.
One of Hill's biggest problems as a college quarterback, especially during his two best seasons, was with throwing interceptions, with 14 of them in 13 games during 2013 and 11 picks in 12 games during the 2016 season.
Was Hill Drafted Into the NFL?
No, Hill went undrafted in the 2017 NFL Draft.
And that was despite a stellar appearance in that year's BYU Pro Day, where Hill ran the 40-yard dash in 4.44 seconds and had a 38.5-inch vertical leap, both numbers good enough for him to finish first among all the quarterbacks who participated in that event.
In May of 2017, Hill was signed by the Green Bay Packers as a free agent and appeared under center in three preseason games (14-of-20 for 2 touchdowns plus a rushing touchdown) but then was waived at the beginning of September.
When Did Taysom Hill Become a New Orleans Saints QB?
It was actually the day after he was waived by the Packers – New Orleans Saints head coach Sean Payton was a huge (and accidental) fan after Hill caught his eye while watching a different player's film (receiver Max McCaffrey).
Not only is Hill fast, he is incredibly strong, with the ability to squat 500 pounds "like he was just casually standing up out of a chair," according to Saints punter Thomas Morstead, with Hill's college coach having to restrict him to a 700-pound squatting limit in order to keep him safe.
Payton, being the innovative NFL coach that he is, saw Hill and immediately had ideas of how he could be used effectively and creatively in New Orleans, especially given that the team already had an exceptional starter under center there, last name Brees.
What Makes Hill Unique as the Saints' Backup Quarterback?
The fact that the Saints have eventual first-ballot Hall of Famer Drew Brees as their quarterback allows them to use Hill far more creatively than if he was the main man under center, especially given his incredible ability to run with the ball and bull through tackles.
As a starting quarterback, Hill couldn't be used the way Payton utilizes him right now – returning kicks, on fake punts and as a read-option quarterback, a running back, a fullback, a tight end and as a receiver – for fear of putting him in harm's way too often.
But for the last three seasons with Brees as the starter and Chase Daniel, then Tom Savage and finally last season Teddy Bridgewater as the backup, Hill has been free to play all of those roles for the Saints and get far more playing time and make far more contributions than if he were just the second-stringer.
What Is Taysom Hill's Nickname?
At BYU, Hill's coaches had a nickname for him that fit perfectly and stuck almost immediately, which was "Thor-terback," because "he's part superhero and part quarterback all in one."
After all the roles he has played for the New Orleans Saints, the city's media began to dub him "the human Swiss Army Knife," meaning no matter what the situation, Hill has a skill that can be plugged in to solve the problem.
His parents Doug and Natalie Hill got their youngest son's first name, Taysom, from a nearby location in their hometown, Pocatello, Idaho, called Taysom Rotary Park, though it's not been made clear exactly why.
How Good Has Hill Been as a Saint?
In his first season as a Saint, Hill played in five games and had four solo tackles, but other than that he didn't get busy until his second year with the team in 2018 when he started four games, plus rushed the ball 37 times for almost 200 yards and 2 touchdowns, though that same year he only completed 3-of-7 passes for just 64 yards, no touchdowns, and an interception.
That's the same season Payton began successfully using Hill as a read-option quarterback, meaning Hill has snapped the ball and then got to decide whether to hand off the ball to the running back, pass the ball to a receiver, or keep it himself.
That happened even more last season, when Hill ran the ball 27 times for 156 yards and a touchdown, caught 19 passes for 234 yards and 6 touchdowns, and then totally stood out in the Saints' playoff game, completing a 50-yard pass, his first and only throw of the game, plus catching a 20-yard pass for a touchdown.
What Legendary Quarterback Has Hill Been Compared To?
Payton, who from the beginning considered Hill his "new toy," has compared him to legendary San Francisco 49ers quarterback and Hall of Famer Steve Young, basically because he was also an outstanding athlete who was a late bloomer.
And for a so-called late bloomer, Hill, who will turn thirty before the 2020 season begins, can certainly run, as you can see here in this Tweet released by the NFL last November:
Taysom Hill comes back for seconds!

A 30-yard run for another touchdown! #Saints @T_Hill4

?: #NOvsATL on NBC
?: NFL app // Yahoo Sports app
Watch free on mobile: https://t.co/iIfZOz55HO pic.twitter.com/E0JW5JArJz

— NFL (@NFL) November 29, 2019
How Much Does Hill Want to Get Paid in 2020?
Hill is just coming off his initial NFL contract, a 3-year deal worth $1.67 million that had a $5,000 signing bonus and just $5,000 of that money guaranteed, though he ended up averaging $556,667 for his three seasons.
Now Hill is a first-round Restricted Free Agent, or RFA, which, in his case, means either the Saints can trade him to another team for a first-round pick or else they would have to fully match any offer sheet he signs from another team.
And therein lies the rub – Hill has to decide if he wants to try to be another organization's full time (and better paid) franchise quarterback or stay with the Saints and take the chance that he will be the guy taking over under center once Brees is finally retired.
What Teams Have Shown Interest in Hill?
It's been said the New England Patriots could be interested in Hill, especially now that Tom Brady decided not to sign back on with the team, there is an opening for a quarterback position.
It might be a tough choice for most other NFL teams to sign on Hill, since they would then have to figure out whether he is their main man under center or if he would play the Swiss Army Knife role for them behind an already established veteran quarterback (like in the case with the Patriots).
The fact that Hill sees himself as a future franchise quarterback but does not have the snaps and experience or the stats to back that up is making it difficult for anyone else to fully commit to that role.
Why is Hill Worth Signing?
For the right creative and bold head coach, having a talented and versatile athlete like Taysom Hill on your team can give you a secret weapon that has proven to catch defenses off guard to the point where you can sometimes see them panic when he enters the game.
For a player of Hill's caliber, the price is right – he might take a 3-year deal for $15 million and be extremely happy and make all the difference on the offense as well as special teams.
Hill is one of those once-in-a-lifetime athletes with a unique skill set that, when used properly and cleverly at the right time, can change the outcome of an NFL game.
Why Should the New Orleans Saints Keep Hill?
If it ain't broke, don't fix it, right?
The fact that Hill and Brees and Payton work so well together should be enough to keep him around for at least one more season (that is the general plan with an RFA, after all) and the fact that it wouldn't be too expensive is another built-in benefit.
If the Saints can convince Hill that he will be the starter once Brees is gone (and the team letting backup Teddy Bridgewater go is a sign that that could indeed be true), then that could go a long way with keeping a player like Hill.
The New Orleans Saints have come somewhat close to a Super Bowl appearance these last two seasons with the Hill and Brees combination, so it would make sense to spend the money (or match whatever offer for Hill may come in) to keep that powerful and effective combo in place.

Bet on NFL With These NJ Sportsbooks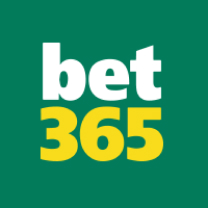 21+ | T&Cs, time limits & exclusions apply
Impressive range of bonuses
One of the worlds biggest sportsbooks

Terms and conditions apply | 21+ | NJ only
Lots of betting options
Daily odds boost
Great live betting section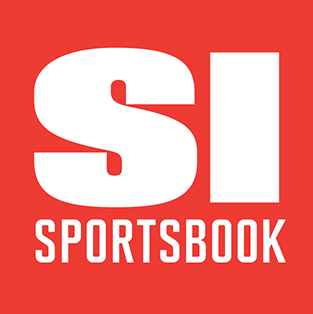 21+ CO Only | Terms and conditions apply
Beginner friendly
Fantastic odds
More NFL Predictions & Odds
2022 NFL Draft Running Backs Prospects, Predictions, and Picks
The 2022 NFL Draft will feature some top talent at the running back position, so here we break down the best.
NFL
21 March | 07:12 | Mike Lukas
Aaron Rodgers Trade Rumors, Predictions, Odds, Pick
Trade rumors regarding Aaron Rodgers are floating around so we share our predictions, odds, and pick of which team he will play for next.
NFL
7 March | 05:04 | Mike Lukas
NFL History of the Los Angeles Rams vs Cincinnati Bengals: Wins, Losses, and Other Helpful Trends
Let's go over the NFL History of the Los Angeles Rams vs the Cincinnati Bengals including the wins, losses, and other helpful trends to know before you place your bets.
NFL
8 February | 05:29 | Mike Lukas