Welterweight champ Kamaru Usman gets a last minute opponent as Jorge Masvidal steps in for the sick Gilbert Burns on six days notice
This will be the first event held live from Yas Island – better known to most as Fight Island in Abu Dhabi
Not only will Usman defend his title in the main event, but featherweight champion Alex Volkanovski will defend his strap and Jose Aldo and Petr Yan will fight for the vacant bantamweight belt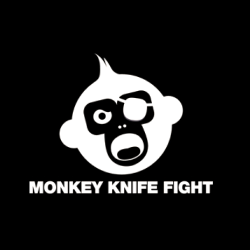 Claim Your $50 DFS Bonus!
Use bonus code WSN50 and get a $50 sign-up bonus!
Play Now
Use bonus code WSN50 and get a $50 sign-up bonus!
| | |
| --- | --- |
| What | UFC 251: Usman vs. Masvidal |
| Where | UFC Fight Island Facility, Yas Island, Abu Dhabi |
| When | Saturday, July 11, 10PM |
| How to watch | Watch on ESPN+ here! |
In the words of UFC fight announcer Bruce Buffer: It's time!
The UFC is kicking off their time spent on Fight Island in style as UFC 251 boasts three title fights – including one we didn't think we'd get.
After testing positive for COVID-19, original main event contender Gilbert Burns was pulled from the card and that left welterweight champion Kamaru Usman without an opponent. Many fans have been clamoring for the champ to defend his title against Jorge Masvidal but Masvidal has been very vocal about holding out until he feels his paychecks reflect his efforts.
It now seems that the UFC has given Masvidal an offer he couldn't refuse, as he quickly flew to Las Vegas for his COVID-19 test, which he (and Usman) passed.
The two welterweights will headline a card which also features a featherweight rematch between Alex Volkanovski and former champion Max Holloway as well as bantamweights Jose Aldo and Petr Yan competing for the vacant title.
UFC 251 Fight Island Odds
All odds taken from the DraftKings
If you'd like to learn more about DraftKings promotions, bonuses and banking options, check out our detailed review here!
(C) Kamaru Usman vs. Jorge Masvidal – Welterweight Championship
Kamaru "Nigerian Nightmare" Usman (16-1)
It's not often that the champion calls someone out, but welterweight champion Kamaru Usman has made it no secret, since winning the title last year, that he'd like to get his hands on Jorge Masvidal. Now he has gotten his wish – with just six days notice.
Usman has not lost a professional fight since 2013 and has gone undefeated throughout his time with the UFC. Debuting for the promotion in 2015, Usman is now riding an 11-fight winning streak in the octagon. After defeating Rafael dos Anjos and earning a performance of the night bonus for his efforts, Usman was granted a title shot against former champion Tyron Woodley last March. Usman would handily dominate Woodley on his way to becoming the new champion. He would go on to cap off his 2019 with his first title defense. On December 14, at UFC 245, Usman defeated the trash-talking, brash Colby Covington by TKO in the fifth round of their fight. It was named Fight of the Night.
Standing at an even 6 ft., the champion has a reach of 76 inches. Known for his wrestling, boasting NCAA division II credentials, Usman also holds a black belt in Brazilian jiu-jitsu under Jorge Santiago. Fighting since 2013, he currently trains out of Florida with coaches Santiago and Trevor Wittman at Sanford MMA. He is the Ultimate Fighter season 21 winner and is currently ranked as the sixth-best pound-for-pound fighter by the UFC.
Jorge "Gamebred" Masvidal (35-13)
Jorge Masvidal was named as the UFC's fighter of the year for 2019 – and for good reason. Masvidal had a career resurgence last year, fighting three times and winning them all in spectacular fashion.
After losing back-to-back fights in 2017, Masvidal was seen in the cage again until early 2019 when he took on Darren Till. After some early troubles, Masvidal would KO TIll in the second round. His next fight stunned the world as he fought the undefeated Ben Askren at UFC 239. Masvidal would attack immediately with a flying knee that knocked Askren out in just five seconds – it was the fastest knockout in UFC history. Masvidal then finished his year by defeating Nate Diaz via TKO to win the "BMF" belt at UFC 244. He has yet to fight this year due to contract negotiations.
Masvidal will stand one-inch shorter than Usman and will be at a two-inch reach disadvantage in the fight. But the 35-year-old comes in with several more years of experience. Fighting since 2003, Masvidal has been training in Florida with American Top Team. The former backyard brawler has six post-fight bonuses and is currently ranked as the number-three welterweight in the division.
Our Pick: Kamaru Usman via TKO (-265)
(C) Alex Volkanovski vs. Max Holloway – Featherweight Championship
Alexander "The Great" Volkanovski (21-1)
Just like welterweight champion Kamaru Usman, Alex Volkanovski has only one professional loss and has gone undefeated while fighting under the UFC banner. He hasn't lost a fight since 2013. He joined the UFC in 2016 and has won eight straight, including his debut.
After an incredible run in 2018, including a Fight of the Night win over Chad Mendes, Volkanovski went on to silence all critics when he defeated former featherweight king Jose Aldo by unanimous decision in the spring of 2019. He was awarded the next crack at the featherweight throne against champion Max Holloway. He would defeat Holloway by unanimous decision at UF 245.
Born in Australia, the former rugby player stands at 5 ft. 6 in. tall and has a reach of 71.5 inches. He trains out of his home country with the world-renowned City Kickboxing gym with the likes of middleweight champion Israel Adesanya and top-five lightweight Dan Hooker. Fighting professionally since 2012, Volkanovski also holds a brown belt in Brazilian jiu-jitsu under Joe Lopez. He is number seven on the UFC pound-for-pound rankings.
Max "Blessed" Holloway (21-5)
The Blessed one Max Holloway was riding a 13-fight winning streak heading into 2019 that included two wins over the former featherweight king Jose Aldo as well as a dominant performance over the undefeated Brian Ortega.
In April 2019, at UFC 236, Max Holloway moved up in weight to fight Dustin Poirier for the interim lightweight title. After a long battle, it was Poirier that was awarded the unanimous decision. Holloway would move back down to featherweight to defend his title against Frankie Edgar at UFC 240. Holloway would win by decision. At UFC 245 last December, Holloway was put up against an undersized up-and-comer: Alex Volkanovski. Volkanovski, as we know, would go on to win the fight via decision. An immediate rematch was always believed to be in the works.
As alluded to earlier, Holloway stands at 5 ft. 11 in. tall, meaning he will hover over his opponent by five inches. Surprisingly, he will be at a 1.5-inch reach disadvantage against the champion. Fighting since 2010, the Hawaiian trains at Gracie Technics and holds a purple belt in Brazilian jiu-jitsu under Rylan Lizares and Pedro Sauer. At only 28-years-old, he is ranked as the number one featherweight in the division and the tenth-best pound-for-pound fighter in the UFC today.
Our Pick: Max Holloway via TKO (+175)
Petr Yan vs. Jose Aldo – Bantamweight Championship
Petr "No Mercy" Yan (14-1)
Like Kamaru Usman in the main event and Alexander Volkanovski in the co-main event, Petr Yan has remained undefeated during his time under the UFC banner. Making his debut for the promotion in 2018, Yan has won six straight fights and, to date, has only one professional loss on his record.
His most recent fight was last December at UFC 245 where he took on a riding-high, post-retirement Uriah Faber. After back-to-back decision wins over John Dodson and Jimmie Rivera, Yan landed a head kick on Faber in the third round that knocked the hall of famer out cold. Yan was awarded with a performance of the night bonus for the KO. He has been extremely vocal ever since the win, calling out everyone in the top-five of the division, including former champion Henry Cejudo, who ultimately retired and vacated the bantamweight title.
The Russian-born fighter stands at 5 ft. 7 in. tall and has a reach of 67 inches. He fights out of his home country and also spends much time in Thailand training with the world-famous Tiger Muay Thai gym to hone his already impressive striking skills. The 27-year-old boasts a master of sport in boxing and mixed martial arts, and also holds a blue belt in Brazilian jiu-jitsu. He has been fighting since 2014 and is currently ranked as the third-best bantamweight in the division.
Jose Aldo (28-6)
The former featherweight king hasn't had an easy ride as of late, with five of his six professional losses coming in the past five years. The two-time featherweight champion was riding high in 2018 and early 2019 when he defeated Jeremy Stephens and Renato Moicano with back-to-back TKO victories. He was then put up against Alex Volkanovski in what was a fight to determine the next title challenger for Max Holloway. As we know, Volkanovski went on to defeat Aldos via unanimous decision.
After the loss to Volkanovski, Aldo dropped down to the bantamweight division and took on former title challenger Marlon Moraes. He lost the bout via decision but many, including former champ, Henry Cejudo, thought that Aldo won. So much so that he was granted the next title fight against Cejudo but ultimately couldn't compete due to Brazilian travel restrictions during the COVID-19 pandemic. Cejudo went on to fight and defeat Dominick Cruz, retire, and vacate the title.
The King of Rio will stand equal to his opponent this Saturday night but will possess a three-inch reach advantage over Yan. Fighting out of Brazil for his entire career, Aldo trains with Nova Uniao team. Fighting since 2004, he holds a black belt in Brazilian jiu-jitsu under André Pederneiras and Marco Ruas. He defended the featherweight belt seven times before dropping it to Conor McGregor. He is ranked as the sixth-best bantamweight in the UFC.
Our Pick: Jose Aldo via TKO (+200)
Jessica Andrade vs. Rose Namajunas – Women's Strawweight Division
Jessica "Bate Estaca" Andrade (20-7)
After winning three fights in a row over Claudia Gadelha, Tecia Torres, and Karolina Kowalkiewicz, Jessica Andrade was granted her first strawweight title shot against the champion at the time, and her opponent this Saturday night, Rose Namajunas. In a fight that will be remembered, Andrade knocked Namajuans out cold with a massive slam as namajunas was attempting submission. Her title reign did not last long, however, as she would lose her first title defense to the current champion Zhang Weili last August in just 42 seconds. She has not fought since.
The Brazilian-born fighter stands at 5 ft. 1.5 in. and has a reach of 62 inches. Known for her boxing and her punching power, Andrade trains out of Parana Vale Tudo in her home country. She holds a black belt in Brazilian jiu-jitsu under coach Gilliard Parana. She currently sits ranked as the number-one strawweight in the UFC and the fourth-best women's pound-for-pound fighter in the promotion.
"Thug" Rose Namajunas (8-4)
Like her opponent, Rose Namajunas has not fought since 2019. Her title loss to Andrade being her last fight, which took place last May at UFC 237.
Prior to that loss, Namajunas had shocked the world when she dethroned the former strawweight champion Joanna Jedrzejczyk by first-round TKO. The former champ was awarded an immediate rematch and Namajunas would once again handedly defeat Jedrzejcyk, this time by five-round unanimous decision.
The 28-year-old American will stand 3.5-inches taller than her opponent and will also have a three-inch reach advantage. Namajunas currently trains with coaches Trevor Wittman, Tony Basile, and husband Pat Barry at the 303 Training Center. She holds black belts in taekwondo and karate as well as a black belt in Brazilian jiu-jitsu under Basile. She is ranked as the second-best strawweight in the division and the sixth-best pound-for-pound women's fighter.
Our Pick: Rose Namajunas via decision (-225)
Amanda Ribas vs. Paige VanZant – Women's Flyweight Division
Amanda Ribas (9-1)
The main card of UFC 251 kicks off with the biggest odds-on favorite of the night.
Ribas is undefeated in the UFC, winning three in a row, including a win over top-prospect Mackenzie Dern. Her last fight came earlier this year where she defeated Randa Markos via unanimous decision. She is a former Jungle Fight and Max Fight strawweight champion.
Ribas, born in Brazil, stands 5 ft. 4 in. and has a 66-inch reach. Fighting professionally since 2014, Ribas holds a black belt in Brazilian jiu-jitsu and judo. She currently trains out of American Top Team and is currently ranked as the 15th-best women's flyweight in the UFC.
Paige "12 Guage" VanZant (8-4)
Just as Amanda Ribas is the biggest odds-on favorite of the night, Paige VanZant stands as the biggest underdog on the UFC 251 main card. She is 2-3 over her last five fights. She is coming off of a win over Rachael Ostevich last January but has spent her downtime since recovering from injuries. Prior to the Ostovich win, VanZant had lost two fights in a row.
VanZant will stand at the same height as Amanda Ribas but will be at a one-inch reach disadvantage. Formerly a member of Team Alpha Male, VanZant now trains with Team Quest and holds a purple belt in Brazilian jiu-jitsu under Fabiano Scherner. She has been fighting professionally since 2012 and is currently unranked by the UFC. She was, however, a competitor on Dancing With the Stars.
Our Pick: Amanda Ribas via TKO (-835)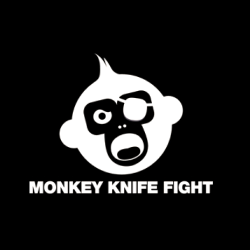 Claim Your $50 DFS Bonus!
Use bonus code WSN50 and get a $50 sign-up bonus!
Play Now
Use bonus code WSN50 and get a $50 sign-up bonus!
More UFC Predictions & Odds
UFC 257: Poirier vs McGregor II Predictions, Odds & Picks
A rematch of years in the making, 2 former featherweights meet once again in the main event of UFC 257 where Poirier looks to avenge his loss against McGregor.
UFC
January 22
UFC on ESPN: Chiesa vs Magny Predictions, Odds & Picks
The winner of the main event could easily see either Michael Chiesa or Neil Magny crack into the top-five of the welterweight division.
UFC
January 19
UFC in 2021: Each Division's Fighter to Watch
Picking one fighter from each division, we predict who is most likely to find success in 2021 and move into the top-10 or higher of their division.
UFC
January 11
Ryan Bristlon
Ryan Bristlon is a Canadian writer currently residing in Hamilton, Ontario. He studied print and broadcast journalism at Humber College and has been a lifelong fan of the sport of hockey and the NHL.
Email: [email protected]