US Supreme Court Decision of 2018
If you're a sports bettor and you already know all about what happened May 14, 2018, feel free to skip past this section.
For those that don't fall into that category, we've got good news.
The Supreme Court struck down a 1992 law called the Professional and Amateur Sports Protection Act (PASPA) that banned sports gambling in the name of "protecting the integrity of the game."
Since the decision, 28 states have either legalized or have plans to legalize sports betting within their jurisdictions. Unfortunately, Nebraska isn't one of them.
The History of Online Sports Betting in Nebraska
Nebraska has an exciting history when it comes to gambling. Here are the story's main plot points.
Rampant Illegal Gambling
Talk about the Wild, Wild West, or perhaps the Wild, Wild Midwest is a better term.
Ever since Omaha was incorporated back in the 1800s, it's been known as a hotbed for illegal gambling, prostitution, and other illicit activities. Enter the 1900s, and the same vice industries were still prominent, except that the Italian mob was, reportedly, heavily involved in in the illegal gambling that was prominent during this time.
Pari-Mutuel Betting Allowed
Some semblance of law came to gamblers in Nebraska during the 1930s. In 1934, pari-mutuel wagering was implemented for the growing horse racing scene. At the time, there was only one track in Nebraska where residents could legally bet on horse racing.
Nevada State Lottery Begins in 1992
The same year that PASPA was restricting sports betting throughout the country, there was one positive development for bettors in Nebraska when their State lottery was first introduced.
Ohiya Casino Opens in 2011
The Ohiya casino opened up in 2011 and offered gamblers a plethora of slot machines, about 400 in total. However, because the State of Nebraska has strict language outlawing gambling written into their constitution, no table games were allowed in the state's casinos.
Since then 20 different casinos and pari-mutuel betting venues have opened up in Nebraska.
The Nebraska Constitution Doesn't Favour Sports Betting
Since 1875, the Nebraskan Constitution has banned all forms of gambling.
"Except as provided in this section, the Legislature shall not authorize any game of chance or any lottery or gift enterprise when the consideration for a chance to participate involves the payment of money for the purchase of property, services, or a chance or admission ticket or requires an expenditure of substantial effort or time."
It remained that way until 1934 when it was adjusted to include pari-mutuel wagering. There have been three other amendments since then:
1958: The Constitution was amended to include bingo games
1967: Amended again to regulate raffles, lotteries and gift prizes for charitable purposes.
1988: The last amendment to this Constitution, to permit the simulcasting of horse races.
Unfortunately for sports bettors, none of those give way to sports betting in the State. The constitution of Nebraska will have to be amended before that can happen.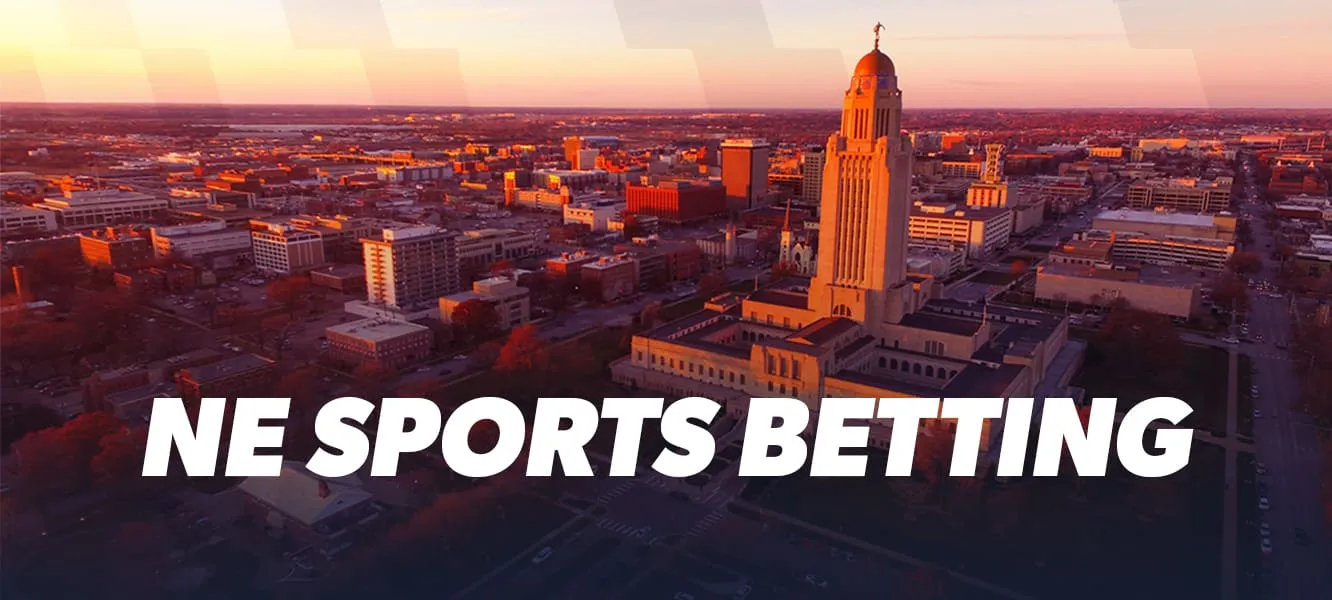 The Current Online Sports Betting Situation in Nebraska
Since each individual State was given their own autonomy, there hasn't too much positive movement towards sports betting legalization in Nebraska.
There are a few reasons why positivity towards the legalization of sports betting isn't high in the State of Nebraska. Let's look at some key components behind the current sports-betting situation in the Midwest State.
Current Governor Opposes Sports Betting
If you are a proponent of bringing sports betting to Nebraska, you won't like what the state's governor has to say about the issue.
"Sports betting is illegal in Nebraska and we have no plans to change that," said Nebraskan Governor Pete Ricketts after the Supreme Court decision was announced.

"If you look at the things that go along with gambling, for every dollar you collect in tax revenue, you spend three in social services," Ricketts said.
Ricketts, for the record, has long been opposed to bringing gambling to the State of Nebraska. He was previously a board member of the "Gambling for Good Life" organization in Nebraska, a group that is opposed to gambling expansion.
"I've always been against expanded gambling here in Nebraska," Ricketts told KMTV Omaha 3 News Now. "In fact, that's how I got involved in politics over a decade ago. And so I have no plans to change that."
Pro-Sports Betting Voices in Nebraska
State Senator Tyson Larson said, "I agree with the governor on 98 percent of the issues, but on this one he is wrong."
Omaha Senator Bob Krist called Ricketts' stance on sports gambling, "shortsighted" and contends that a majority of Nebraskans actually approve of expanded legal gambling.
Also working in favor of legalization is a study conducted by Global Market Advisors that estimates Nebraska could see as much as $47 million annually if sports gambling becomes legal.
Nebraskans Taking Their Business Elsewhere
While not directly tied to sports betting, this is one thing of note in Nebraska. Because of the strict casino laws that prohibit table games, there has been an uptick in Nebraskans making the short drive to casinos in Iowa.
It will also be the case when it comes to Nebraskans placing sports bets since Iowa has voiced its plan to consider introducing a legal sports gambling market.
Money is leaving the state, headed for casinos in Iowa as well as offshore online sports betting websites as well. These are all strong reasons Nebraska will feel pressure to at lease offer residents the chance to vote on the future of legal betting on sports.
Which Online Sports Betting Sites are Legal in Nebraska?
Unfortunately for residents in Nebraska, there won't be legal online betting options until a new amendment to the state constitution is passed. If and when that happens, however, these are some of the big US-licensed online sportsbooks that may be available.
Sports Interaction
The Canadian-based website already operates in US states including New Jersey, where sports betting has already been legalized. With a 20-year history in the business already in the books, we expect Sports Interaction to do business in many other states as legalization becomes more widespread.
888Sport
888Sport is one of a handful of websites that are successfully setting up shop US states that have legalized sports gambling. 888 also runs a huge online casino and a popular online poker room although don't expect access to those from within the United States anytime soon.
MGM Sports
The long-standing casino brand from Las Vegas released an online sportsbook for residents in New Jersey earlier in 2018, and there's hope that the enterprise could expand its presence in the United States. Early reviews from users in New Jersey are solid, which bodes well for the website to become available in other states that have passed sports betting bills.
What Sports Can You Bet on Online in Nebraska?
At the moment, you cannot bet on any sports legally in Nebraska. If legal betting does arrive, however, Nebraskans are likely to be most excited about betting on college sports.
It's ironic because the NCAA's steadfast opposition to the growing sports betting landscape is one of the roadblocks to bringing online sports betting to the State.
The NCAA has been fairly tight-lipped since the US Supreme Court decision although they have continued to oppose expanded legal sports betting. Chief Legal Officer Donald Remy said that the organization is reviewing the Supreme Court's decision to allow sports betting and that they "will adjust sports wagering and championship policies to align with the direction from the court."
College football reigns supreme in Nebraska, with the Nebraska Cornhuskers Division 1 men's football program being the most popular.
College basketball and college baseball are also popular in Nebraska, particularly in Omaha. The Creighton Bluejays are a popular baseball team, but the State is best-known for hosting the College Baseball World Series. Omaha has hosted this event since 1950 and has a deal with the NCAA to keep the tournament in place until 2035.
Nebraskans will also be able to bet on the NFL, NBA, MLB, NHL and a long list of other sports from North America and around the world.
Warning: Offshore Sportsbooks and Casinos
With no legal options for Nebraskans to bet on sports online, it's tempting residents of the state to place bets with offshore online casinos and sportsbooks. We want to make you aware of the risks associated with these sites.
First of all, since sports betting is outlawed by the state, using these sites is a legal grey area at best. Second, the security and integrity of these websites can be hard to determine since many of them are based in countries such as Antigua and Barbuda, in Canadian tribal communities, and other places outside of the United States.
Our recommendation is to hold off until a legal option arrives. One bad experience on an untrustworthy sports betting site could ruin it for you forever.
Is Betting on Fantasy Sports Legal in Nebraska?
Fantasy sports isn't explicitly legal in Nebraska but major DFS sites including FanDuel and DraftKings do accept players from the state.
A bill to regulate fantasy sports in Nebraska was discussed in the legislature on January 17th, 2018. The bill brought in ideas for regulating fantasy sports websites and the kinds of tax revenue the state could expect. The bill did not succeed.
One of the main problems in Nebraska right now is that politicians in positions of power are primarily against expanding online sports betting, and fantasy sports betting.
The Bill to Legalize Fantasy Sports in Nebraska
The 2018 bill focused on how the State would legalize and regulate fantasy sports businesses.
The bill (LB469), stated that operators of the fantasy games would have to pay a $10,000 registration fee. There would also be an annual registration renewal fee of 6 percent of the operator's gross revenue for the preceding 12 months, not to exceed $10,000.
Is There No Deposit Sports Betting in Nebraska?
Since sports betting has not been legalized yet, there are no deals or promotions of any kind in Nebraska. When legalization does come to the state we expect the same offers that we see in other regulated markets.
That will include match bonuses when you sign up and even so-called "no-deposit bonuses" and free bets that allow you to make real money wagers without risking any of your own money.
This page is a great place to compare sports betting bonuses in Nebraska if and when legalization comes to the state.
What Is the Future of Online Sports Betting in Nebraska?
The future of online sports betting in Nebraska is unclear.
So far we haven't seen any concrete steps taken by lawmakers to move towards legalization. Republican Governor Pete Ricketts' anti-gambling agenda has support, even if some in the opposition are pushing for a vote on the matter.
The best chances lie in nearby states' success with their fledgling sports gambling industries. If Iowa, for example, sees big financial benefits while being able to manage the potential risks, it could definitely motivate politicians in Nebraska to change their tune.
Nebraska has a population of almost two million people and a thriving sports culture. There's no doubt that the state is missing out on a major moneymaker by passing on a legalized sports betting market.
Will Online Sports Betting Ever Be Legal in Nebraska?
We don't have a crystal ball but our prediction is that legalized sports betting will come to Nebraska, it will just take a long time to get there.
Our optimism is based on the country's general trend. Industry experts predict that at least 31 states will legalize and regulate online sports betting in the next five years.
Here's the current breakdown of how the United States has changed since the Supreme Court decision:
Eight states have already passed legislation on sports betting.
Two States have bills that have passed and are ready for legislating.
21 are showing progress to move towards legalization.
20 more haven't shown any significant progress yet.
Unfortunately, Nebraska is currently among the States that haven't shown any significant progress but we hope to see that change soon.
More Reasons to Be Optimistic
People Love Sports Betting in Nebraska
Studies show that a large number of people in Nebraska are already playing fantasy sports or betting with an offshore sportsbook or casino. That represents a lot of public sentiment that could vote in favor of legalized betting.
Omaha Senator Bob Krist has also quoted a poll showing that between 60 and 70 percent of Nebraskans support more legal gambling which means a public referendum could dramatically move the needle on this topic.
Support for Legalization Exists in State Government
While people in power such as Governor Peter Ricketts are opposed to online sports betting expansion, Senators Tyson Larson and Bob Krist, among others, have tried to advocate for a regulated market.
We predict that as the potential financial benefits become more well known, more politicians will see it as a way to appeal to voters.
2021 Important for Sports Betting in Nebraska
The unfortunate truth is that if legalization does come to Nebraska, it won't be soon. Watch for developments in 2021 that will set the stage for what to expect in the next couple of years.
If a bill is introduced, the reaction both from government and from the state's population will tell us a lot about which way the wind is blowing. Make sure to check back on this page for major developments that either help or hurt Nebraska's chances of passing a sports betting bill.