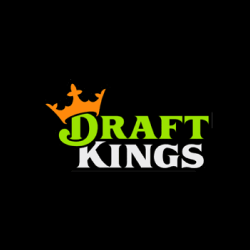 Get a deposit bonus up to $500!
Sign up at DraftKings and receive a 20% deposit bonus up to $500
Play Now
Sign up at DraftKings and receive a 20% deposit bonus up to $500
Player to Record the Most Home Runs 2020 – Betting Odds
The odds for the player to record the most home runs in the 2020 regular season are provided by BetMGM.
Player to Record Most Home Runs in 2020
For the full list head to BetMGM.
| Winner | Odds |
| --- | --- |
| J. Gallo | +1000 |
| L. Robert | +1000 |
| P. Alonso | +1100 |
| M. Trout | +1100 |
| G. Stanton | +1500 |
| C. Bellinger | +1700 |
| A. Judge | +1900 |
| R. Acuna Jr | +2400 |
| E. Suarez | +2600 |
| C. Yelich | +2600 |
| V. Guerro Jr | +2600 |
| N. Arenado | +2600 |
| B. Harper | +2600 |
| J. D. Martinez | +2600 |
| Y. Alvarez | +2600 |
| M. Olson | +2600 |
| J. Soler | +2600 |
| A. Bregman | +2900 |
Odds from BetMGM. Get up to a $500 sign-up bonus at BetMGM NJ today or check out more offers and promo codes for the best online sportsbooks.
2020 MLB Home Run – Best Picks
The 2020 MLB home run race is always one to watch for baseball fans as it typically is a who's who of the game's best players and biggest sluggers.
This season, bookmakers have placed several familiar faces, such as Los Angeles Angels center fielder Mike Trout high up on the list but its Texas Rangers' slugging right fielder Joey Gallo who shares the top odds with Trout.
Joey Gallo
Gallo is an interesting pick for the best odds to win the MLB home run race for bookmakers because the right fielder lost half the season in 2019 with a variety of nagging injuries. If Gallo is healthy through 2020, it is hard to see a season where the slugger doesn't hit at least 50 homers, but his season-high in games played stands at 148.
Gallo will play right field for the Rangers full time, his first opportunity to routinely play in one position each day. Not having to worry about the position switching each day will certainly help Gallo focus on continuing to boost his astronomical walk rate and finding the right pitches to drive.
Mike Trout
Three-time AL MVP Mike Trout is coming close behind Gallo at +1000 and after hitting a career-high 45 homers in 134 games, bookmakers are hoping the center fielder can put together his first healthy season since 2016.
And that is the one knock on Trout as he's played 114, 140, and 134 games the last three seasons after routinely playing over 155 games in 2015 through 2016.
If Trout can break the 150 game threshold in 2020, expect him to reach 50-55 homers, but that possibility is one huge question heading into the season.
Pete Alonso & Giancarlo Stanton
Two choices sit in third place as last year's home run leader, Pete Alonso, and New York Yankees outfielder Giancarlo Stanton have +1000 odds and respectively at +1800, just a hair below Gallo and Trout.
For Alonso, the bet is tempered by the fact that most projection systems show a negative regression ahead for 2020, although his homers should continue to be high at the end of the year.
Stanton is a strange case because his odds haven't dipped even though he is currently injured after missing all of 2019 with a host of injuries that kept him off the field.
Although both hitters are very talented, Alonso's potential sophomore slump and Stanton's injury history make them tough bets to consider before the season begins.
Cody Bellinger
Bellinger, the 2019 NL MVP, is a very solid choice to consider at 16-1. Last year, Bellinger put together a breakout season after slumping in 2018, hitting 47 homers with 115 RBI.
Bellinger has a nice three-year history of hitting bombs with frequency as he arrived in 2017 hitting 39 homers in 132 games and even in a down year in 2018, he still played 162 games and hit 25 homers.
The Dodgers outfielder is poised to put together another outstanding season, but you have to wonder if he's got the 50-plus homers in his bat that the champion needs to win the crown.
How Do I Find the MLB Home Run Leader Bets Online?
For sportsbooks like BetMGM, bettors looking for MLB futures bets, like MLB Home Run Leader, must first click on the MLB tab on the main page.
After clicking on the MLB link, you'll notice several options to choose from under the Home/Baseball/MLB. Find MLB AWARDS and click that link. Then look underneath that banner, and you'll see six choices to click, including Home Run Leader.
How Do I Bet on the MLB Home Run Leader?
If you are unsure how to make an MLB Home Run Leader winner bet, here's a quick tutorial.
Under the Home Run Leader tab, the frontrunner Joey Gallo has +900 odds.
If you click the highlighted +900 to the right of the name, you'll be taken to a virtual betting slip that allows you to wager on Gallo winning the Home Run Leader at his current odds.
A $100 bet at +900 odds will pay $900 dollars (plus the return of your original $100 bet) if Gallo wins the MLB Home Run Leader at the end of the regular season.
FAQ
Who led the MLB in home runs last season?
New York Mets first baseman Pete Alonso led all of MLB with 53 home runs.
How many homers did Mike Trout hit in 2019?
Mike Trout hit 45 homers last season to rank fifth overall in baseball among home run leaders.
What is Joey Gallo's career-high in home runs in a season?
Gallo hit 41 home runs in 2017, a career-high. The following season, Gallo hit 40 homers and in half a season last year, the right fielder hit 22 homers in 70 games before injuries derailed his season.

More MLB Predictions & Odds
Where Can I Bet on MLB Games Legally?
If you're wondering where and how to bet on MLB games legally within the United States, we got you covered.
MLB
December 8
Tampa Bay Rays vs Los Angeles Dodgers Game 6 Predictions, Odds & Picks (October 27)
Take a look at the odds, predictions, and picks for Rays vs Dodgers on October 27, 2020.
MLB
October 27
Tampa Bay Rays vs Los Angeles Dodgers Game 5 Predictions, Odds & Picks (October 25)
Take a look at the odds, predictions, and picks for Rays vs Dodgers on October 25, 2020.
MLB
October 25
Best Sports Betting Strategies
January 1
What Are Futures Bets?
November 20
How to Bet on MLB
November 15