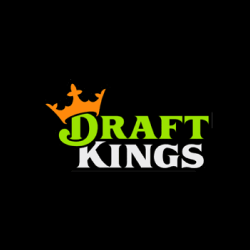 Get a deposit bonus up to $500!
Sign up at DraftKings and receive a 20% deposit bonus up to $500
Play Now
Sign up at DraftKings and receive a 20% deposit bonus up to $500
2020 NL Cy Young Award Odds
The odds for the 2020 NL Cy Young Award are provided by BetMGM. Odds for the NL Cy Young Award updated August 4th, 2020.
Odds from BetMGM. Get up to a $500 sign-up bonus at BetMGM NJ today or check out more offers and promo codes for the best online sportsbooks.
For the full odds list head to BetMGM.
Who Are the Favorites To Win the 2020 NL Cy Young Award?
The 2020 NL Cy Young race will be an exciting contest as several of the best pitchers in recent seasons appear poised to put together their best efforts to claim the prize as the top hurler in the senior league.
The New York Mets' Jacob deGrom has won back-to-back Cy Young Awards in the National League and he looks to become just the third pitcher since 1992 to win three straight, with Greg Maddux and Randy Johnson being the other two hurlers.
But deGrom will be challenged by elite pitchers like the Washington Nationals duo of Max Scherzer and Stephen Strasburg, plus young aces Walker Buehler and Jack Flaherty.
Jacob deGrom
deGrom won the 2018 and 2019 National League Cy Young Award on the strength of two strong seasons where the right-hander threw 412 innings and struck out over 520 batters. The Mets ace posted an ERA of 1.70 in 2018 and with a little less luck on home runs, he finished last season with a very impressive final mark of 2.43.
Perhaps the most important statistic in deGrom's career line over the last three seasons is the number of starts he has made. 31 in 2017, and 32 in 2018 and 2019.
He has maintained durability and avoided long term injuries over the past three years, making him a pretty solid bet for returning to the 200 innings threshold.
An interesting wrinkle to consider as we head into the season is that deGrom has talked about adding a new element to his best pitch, the slider. If his off-speed stuff becomes better against lefties and his dependable health continues, deGrom could be very dominant once again in 2020.
Max Scherzer
Three-time Cy Young Award winner Max Scherzer is currently the runner-up in the NY Cy Young odds and with his track record over the last several years, it isn't hard to see why he's so highly hailed.
Scherzer was on track to win the 2019 award for the National League before an injury knocked him out for several weeks during the summer and ended his six-season streak of 200-plus innings.
If health holds out for Scherzer and he can throw around 200 innings again, his strikeout totals, and the fact that he plays for a better team than deGrom, could potentially swing the award in his favor.
Walker Buehler
A trendy pick for the 2020 NL Cy Young Award is the young ace of the Los Angeles Dodgers, Walker Buehler. The 25-year old threw his first full season for the MLB club in 2018 and the righty shined by posting a 3.26 ERA with 215 strikeouts in 182.1 innings.
Buehler has several things going for him entering 2020 as he pitches for the best team in the National League and in an outstanding ballpark for pitchers.
At +1000, Buehler represents nice value if you are looking for a top-tier option that could put together a spectacular season that rivals either deGrom or Scherzer.
Jack Flaherty & Stephen Strasburg
The fourth and fifth pitchers in the NY Cy Young odds are both right-handers that had solid 2019 seasons for their collective clubs.
The St. Louis Cardinals' Jack Flaherty, much like Buehler, threw his first full season in the big leagues, posting 196.1 innings for the year, an ERA of 2.75 and 231 strikeouts. Flaherty has already been named the opening day starter for St. Louis, but second-half luck last season could cap his expected ceiling for 2020.
Strasburg threw his first 200-inning season since 2014 last year and the skill set shined as the righty posted a 3.32 ERA and struck out 252 batters. The Nationals' pitcher's main concern is always health and certainly, one of the precursors to the award is throwing enough innings, a feat that many bettors won't be willing to place on Strasburg.
What Is the Cy Young Award?
Annually given to the best pitcher in both the American and National League, the Cy Young Award is the highest achievement that a pitcher can receive in Major League Baseball.
The award has tremendous weight when deciding the overall legacy of a pitcher and is part of the process to gauge the player's career when it comes time for Hall of Fame voting.
How Is the Cy Young Award Winner Decided?
Each Cy Young Award is voted upon a select group of baseball writers assigned to vote in just one league. Voters assign a place for the pitchers they believe are the best for the year.
A completed ballot will have a first through fifth place vote for the voter's top five pitchers of the season in either the American or National League.
Once all the votes are in, the Baseball Writers' Association of America uses a weighted formula to compile the final result.
If there is a tie among two pitchers, then both players share the award, although that has never happened since the award split into two winners in 1967.
Who Has Won the Most Cy Young Awards?
Roger Clemens won seven Cy Young Awards in his career spanning an 18-year period from 1986 to 2004. Clemens is not in the Hall of Fame, however, due to suspicion that he used performance-enhancing drugs during his career.
Randy Johnson, who has won five Cy Young trophies, including four in a row from 1999 through 2002, made the Hall of Fame in his first opportunity in 2015.
Another player worth noting is the Braves', Greg Maddux. Widely believed to be one of the best National League pitchers of the last three decades, Maddux won four straight Cy Young Awards from the 1992 season through 1995.
Who Are Recent Winners of the National League Cy Young Award?
There are two pitchers that have dominated the NL Cy Young voting since 2011. The Los Angeles Dodgers' Clayton Kershaw and the Washington Nationals' Max Scherzer have stood apart from the pack with multiple wins.
Kershaw won the award three times over a four-year span, starting with a victory in 2011 and back-to-back wins in 2013 and 2014.
Scherzer won in back-to-back years as well with wins in 2016 and 2017. He is also one of the rare pitchers to win Cy Young's in both leagues as he also won in the American League in 2013 for the Detroit Tigers.
How Do I Find the NL Cy Young Bets Online?
For sportsbooks like DraftKings, bettors looking for MLB futures bets, like NL Cy Young, must first click on the MLB tab on the main page.
After clicking on the MLB link, you'll notice several options to choose from under the Home/Baseball/MLB. Find PLAYER FUTURES and click that link. Then look underneath that banner, and you'll see six choices to click, including NL Cy Young.

More MLB Predictions & Odds
Where Can I Bet on MLB Games Legally?
If you're wondering where and how to bet on MLB games legally within the United States, we got you covered.
MLB
December 8
Tampa Bay Rays vs Los Angeles Dodgers Game 6 Predictions, Odds & Picks (October 27)
Take a look at the odds, predictions, and picks for Rays vs Dodgers on October 27, 2020.
MLB
October 27
Tampa Bay Rays vs Los Angeles Dodgers Game 5 Predictions, Odds & Picks (October 25)
Take a look at the odds, predictions, and picks for Rays vs Dodgers on October 25, 2020.
MLB
October 25