If you're a racing fan, chances are you're familiar with Cody Ware's family name thanks to his father Rick Ware and the Rick Ware Racing team.
Cody is actually the third generation of the Ware family to compete in racing and he made his debut in NASCAR in 2014. Prior to that debut Cody was an elite level racer in the Lamborghini Super Trofeo North America Series where he won the 2014 Rookie of the Year award.
Despite a continuously improving resume of performances throughout his career, 2018 was a very challenging year for Cody Ware. In February Ware opened up to the NASCAR world that he has been struggling with anxiety and depression. A few months after that he also disclosed that he has Asperger syndrome.
All of this came on the heels of a heated and public twitter feud with fellow driver Matt DiBenedetto following a crash they were both involved in in the 2017 Bojangles 500 at Darlington Raceway.
Both drivers blamed the other for causing the crash. During the online argument Ware accused DiBenedetto of infidelity and suffered a massive social media backlash.
In this article we'll take a close look at Cody Ware's driving career including his highlights, stats, bio and more.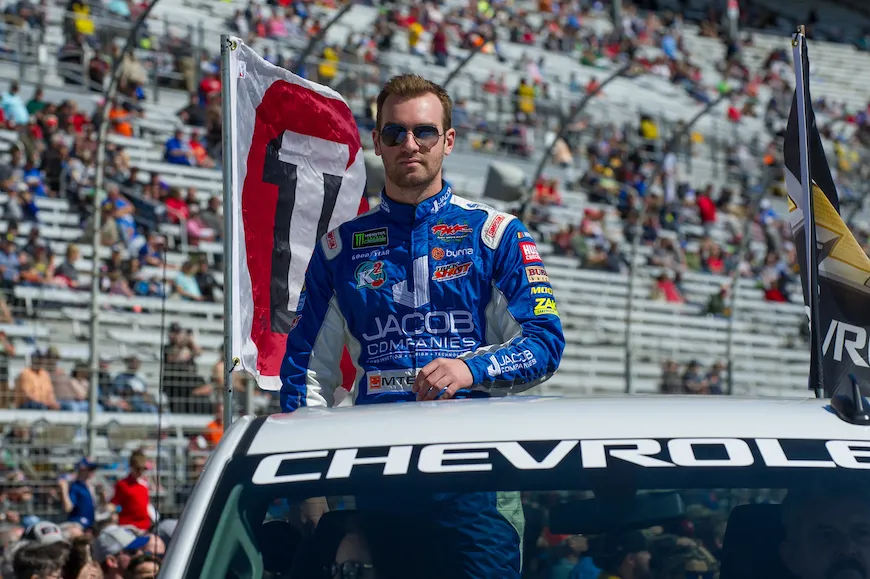 Fast Facts:
Full name: Cody Shane Ware
Born: November 7, 1995
Hometown: Greensboro, North Carolina
Height: 6'4"
Favorite movie: The Rookie
Third generation racer from Ware family
Father is owner of Rick Ware Racing
Had aspirations to become a doctor
2014 Lamborghini Super Trofeo North America Series Rookie of the Year
Biggest Results:
2014 – Nationwide Children's Hospital 200 at Mid-Ohio Sports Car Course
2016 – Zippo 200 at the Glen at Watkins Glen International
2017 – Mid-Ohio Challenge at Mid-Ohio Sports Car Course
2018 – CanAm 500 at ISM Raceway
Cody Ware Bio
2018 was a crazy season Ware and for a brief time he decided to move to Motorcycle racing before quickly returning to compete in all three top NASCAR divisions.
Ware is in the process of addressing his mental health and his fans have high hopes that he'll be able to return to racing full-time.
If that happens he'll be driving for his dad's Rick Ware Racing at the Cup Series level and with Mike Harmon Racing in the Truck Series and Xfinity Series.
NASCAR Xfinity Series and Monster Energy NASCAR Cup Series
In four complete seasons of NASCAR racing Cody Ware has 17 Xfinity Series races and 10 Monster Energy NASCAR Cup Series races under his belt. He also competed in 7 Truck Series races.
Thus far he has not been able to crack the top-10 in any race.
First NASCAR Win
Ware is still looking for his breakthrough race and experts are unsure if he'll stay in NASCAR or move to motorcycle racing or road course racing.
Career-Best Season
Cody Ware's rookie season in Lamborghini Super Trofeo racing is his best career accomplishment to date. At the NASCAR level he still needs more time and more races to get to where he believes he can be.