The year 2000 was a huge milestone but it meant something even more special for race fans in Sparta, Kentucky. That's when the massive 87,000 seat Kentucky Speedway opened its doors.
A simple yet dignified track with just one tri-oval configuration, the Kentucky Speedway has hosted NASCAR events in Truck Series, Xfinity Series, Firestone Indy Lights Series and IndyCar Series races.
In 2011 the facility earned its first race in the Monster Energy NASCAR Cup Series, the most elite division in racing. The event became the famous Quaker State 400 and the inaugural race was won by Kyle Busch on July 9, 2011.
This article is going to dive into the speedway's nearly two-decade history including stats, highlights, records and lots more. Let's start with a few key facts about the Kentucky Speedway.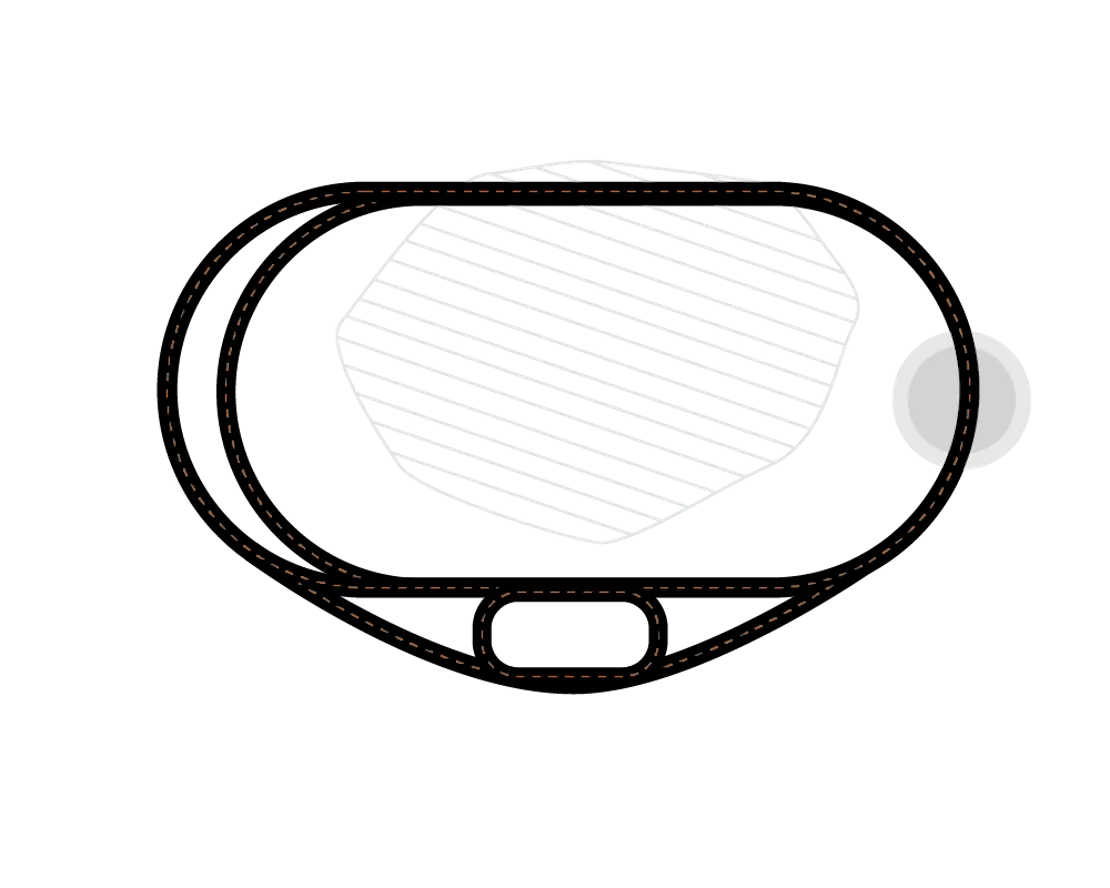 Fast Facts:
Location: Sparta, Kentucky
Project broke ground in 1998 and opened for business in 2000.
Owned and operated by Speedway Motorsports, Inc.
Track Types: 1.5 mile (2.4 km) tri-ova (asphalt)
Oval turns: 4; Turns 1 and 2 banked 17 degrees | Turns 3 and 4 banked 14 degrees | Tri-oval banked 8-10 degrees
Straightaways: banked 4 degrees
Race lap record: 221.390 mph Sarah Fisher with team Dreyer and Reinbold Racing, 2002 (IndyCar Series)
Capacity 87,000
Major Races – Monster Energy NASCAR Cup Series: Quaker State 400 presented by Advance Auto Parts | NASCAR Xfinity Series: Alsco 300 | NASCAR Gander Outdoors Truck Series: Buckle Up in Your Truck 225 | ARCA Racing Series: Crosley 150
Kentucky Speedway History
Some tracks struggle to find funding, especially at the beginning, but that definitely wasn't the case for the Kentucky Speedway. When construction began on the project in 1998, there was already $153 million in investment just waiting to be spent.
Off the bat there was scheduled racing for ARCA Series and IndyCar Series and work to continue adding additional events didn't cease. With roughly one year still remaining in construction, ownership was proud to add a NASCAR Gander Outdoors Truck Series event to the billing.
That first Truck Series race would be won by Greg Biffle which isn't really surprising considering he had his name plastered over a ton of trophies during that era.
By the time the track's second season of racing was to start, track ownership made yet another proud announcement, this time telling it's fans to prepare for a Busch Series (now Xfinity Series) race on June 16, 2001. Kevin Harvick came away with the win in that one.
Legal Problems Dog Kentucky Speedway
Unfortunately, the next few years didn't go quite so smoothly for the Kentucky Speedway.
In 2005 A three-year legal battle ensued between the speedway, NASCAR and the International Speedway Corporation. The track felt it was legally obligated to receive a Cup Series event and stated that it was listed in their initial terms and contract.
Eventually, with a judge ruling in the track's favor, everyone believed that things would return to the status quo and the track would get its Cup Series race. Unfortunately, these things never seem to go as smoothly as anticipated and a counter-lawsuit caused the legal battle to continue for another two years.
After more than a half-decade of court cases and litigation, the Kentucky Speedway finally had a Cup Series race on it's billing in 2011. In preparation for this long-awaited occasion, the venue was expanded from 66,000 seats to 107,000 and they set up 200 acres of camping space for visitors to have a place to stay during the weekend's festivities.
There was one unfortunate little snafu at the first Cup Series event and although it involved cars, it wasn't of the NASCAR vehicle variety. Nearly 20,000 spectators were unable to make it to the venue to watch the race because of major traffic jams and congestion in the area.
And speaking of cars, for whatever reason, Chevrolet just cannot seem to get it done at the Kentucky Speedway. While, yes, it is true that they have a handful of Xfinity Series wins there, the simple truth remains that in all of NASCAR, the Kentucky Speedway is the only place where a Chevrolet has not won a Cup Series race.
Can this change in 2019? We'll find out this summer.
Repeat Kentucky Speedway Winners
There must be something in the water in Sparta, or perhaps that special something is in the oil. Not only is it the only speedway in America where no Chevrolet has ever won a Cup Series race, for some reason the track is incredible for repeat winners.
First of all we have to mention Kyle Busch and Brad Keselowski.
Buch has three Xfinity Series wins, two Truck Series wins, and two Cup Series wins at Kentucky Speedway. He also has the distinguished honor of being the inaugural winner of Buckle Up in Your Truck 225 and the Quaker State 400, both of which were in 2011.
Keselowski had a ridiculous stretch of wins across six straight years of racing at the track. It started in 2011 when he won the Alsco 300. He went on to win it again in 2013 and 2015. In between those years, he took down the Quaker State 400 in 2012, 2014 and 2016. A truly awe-inspiring run of dominance.
Along with Busch and Keselowski, Joey Logano has also won the Alsco 300 three times. Kevin Harvick has won it twice.
In the eight years of Cup Series races at the speedway, Brad Keselowski has the aforementioned three wins, while Kyle Busch and Martin Truex, Jr. each have two. The only other winner of the Quaker State 400 was one-time winner Matt Kenseth in 2013. Maybe that means he's due for a repeat performance soon?
9-0-2-1-Uh-Oh
Most famous for his role as Brandon Walsh on hit teenage FOX television drama Beverly Hills, 90210, Canadian-American actor Jason Priestley also drove in the IndyCar Series in the mid-90s.
During a race at the Kentucky Speedway in 2002, Priestly smashed into a wall at nearly 180 mph and suffered terrible injuries to his back and feet. He also endured a lengthy period of concussion symptoms.
The crash was the first major incident at the speedway. Fortunately, the actor/driver was able to recover and is now the proud co-owner of IndyCar Series team Rubicon Race Team.
In 2008 the car was initially entered into the prestigious Indianapolis 500. Unfortunately, the storybook beginning did not have a fairytale ending as the car crashed in qualifying, damaged its gearbox and failed to qualify.