San Fran Giants QB Jimmy Garoppolo returns to New England, the first time since trade
The New England Patriots are 2-3 and hoping to rebound off a rough Broncos loss
The two teams last matched up during the 2016 season, final score NE 30, SF 17
New Users Only. Min. $5 Deposit. Eligibility restrictions apply. See DraftKings.com for details.
20K public contests per day
Play against friends privately
Win even if you don't finish 1st
New Users Only. Min. $5 Deposit. Eligibility restrictions apply. See DraftKings.com for details.
49ers vs Patriots Odds
Find the latest National Football League predictions and picks weekly on WSN.
Odds from DraftKings. Get up to a $1,000 sign-up bonus at DraftKings today or check out more offers and promo codes for the best online sportsbooks.
49ers vs Patriots Predictions and Picks
The Patriots are having a tough time on offense, so expect QB Jimmy G to return to Foxborough as the 49ers starter and steal a win on the road, especially if you give them some points, as well.
Pick:
49ers +2 (-110)
How to Watch 49ers vs Patriots
49ers vs Patriots Information
What
San Francisco 49ers vs New England Patriots
Where
Gillette Stadium in Foxborough, MA
When
Sun, October 25, 2020; 4:25 PM ET
How to watch
CBS
Still struggling with injuries, the San Francisco 49ers hope to sneak a win in New England while the Patriots still reel from their lousy starting record, with QB Jimmy Garoppolo returning to New England to play for the first time since the Pats traded him back in 2017.
The New England Patriots are better than their 2-3 record would indicate, but they had virus issues that kept quarterback Cam Newton from playing, and when he does they have legitimate target issues seeing as only WR Julian Edelman seems to be able to shake open.
These two cross-conference rivals have met each other only 13 prior times, with the New England Patriots winning 5 of those games and the San Francisco 49ers winning 8 of them.
If you're looking for the best bonuses and promo codes, check out our weekly updated Week 7 bonuses!
Can the Banged-Up 49ers Team Find a Way to Score on This Pats D?
Seventeen San Francisco players are out and half a dozen of them are either questionable or doubtful for Week 7's matchup with the Patriots, so to secure a win the 49ers will have to rely on a next man up mentality and all the backups will have to come through.
Not having DE Nick Bosa (knee – ACL) and DE Dee Ford (neck) really hurts the pass rush of the 49ers, which is the one way they can keep the Patriots QB Cam Newton in check, the slippery hurler who has no trouble breaking tackles while on the run.
The team is also missing some key receiving targets due to injury, including Tavon Austin (knee) and Jalen Hurd (knee – ACL) and Chris Thompson (undisclosed), and tight end Jordan Reed (knee), so it will be up to QB Garoppolo to find success with a limited receiver room, not fun against the talented New England secondary.
Can the Patriots Find Their Rhythm on the Offensive Side of the Ball?
It would help the New England Patriots if some of their receivers not named Julian Edelman were able to get open once in a while, but that typically isn't what happens.
The Patriots are ranked in passing right now and only score about 22 points per game, which won't get the job done most likely against a 49ers team who scores about 25 points per game.
It's the Patriots rushing attack that's excelling so far this season, ranked second in the league after averaging 167,2 yards on the ground per game, and it looks like RB James White might also be back after taking off the last few games for personal reasons.
---
Editor's Picks
---
49ers Key Player: (WR) Rookie Brandon Aiyuk
First-round pick Brandon Aiyuk was expected to immediately contribute as a starter for the San Francisco 49ers, and so far in the five games, he has appeared the young rookie and former Arizona State star has not disappointed.
Aiyuk has been targeted 25 times so far in 2020, with 14 catches total for 165 yards and a touchdown, decent numbers for a first-year player since the league's veteran cornerbacks typically tend to eat cookies for lunch.
For the 49ers to snag a Week 7 win over these defensively excellent Patriots, they will have to get some production from their receivers, and Aiyuk should be able to benefit from all the attention his counterpart Deebo Samuels draws from the New England secondary.
Patriots Key Player: (QB) Cam Newton
Patriots QB Cam Newton and CB Stephon Gilmore have both been cleared off the reserve / COVID list after each of these New England playmakers had previously tested positive with the virus.
In the four games, Cam has started under center for New England, he is 2-2 with 79 completions for yards and touchdowns with interceptions, plus yards on the ground and another 5 touchdowns.
Having Newton in the lineup will certainly help this team beat the much-injured 49ers franchise since his backup, Bryan Hoyer, could not seem to lead the team to a win in Week 6 against the Denver Broncos.
Best Promo Codes and Bonuses for 49ers vs Patriots Week 7
Check out the best sportsbooks for betting on Week 7 NFL games:
Sign-up to our NFL Pick'em Contest and get a chance to win a $200 Amazon voucher.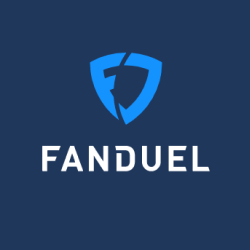 Get a deposit bonus up to $500!
Sign up at FanDuel and receive a 20% deposit bonus up to $500
Play Now
Sign up at FanDuel and receive a 20% deposit bonus up to $500
More NFL Predictions & Odds
Houston Texans vs Detroit Lions Predictions, Odds & Picks
Take a look at our predictions, odds and picks for game one of Week 12's Thanksgiving triple header lineup, the Houston Texans taking on the Detroit Lions.
NFL
November 26
Washington Football Team vs Dallas Cowboys Predictions, Odds & Picks
Check out our predictions, odds and picks of this Week 12 NFC East basement showdown between the Washington Football Team and the Dallas Cowboys.
NFL
November 26
Best NFL Week 12 Promo Codes & Betting Bonuses 2020
We've compiled the best NFL bonuses, promo codes, and offers across the Sportsbook world to get you ready for another week of football! …
NFL
November 25
Mike Lukas
Mike Lukas is a retired standup comedian turned freelance writer now living in Dallas, Texas, originally from Cleveland, Ohio. His love for the game of football and all things Cleveland Browns turned Mike into a pro blogger years ago. Now Mike enjoys writing about all thirty-two NFL teams, hoping to help football gamblers gain a slight edge in their pursuit of the perfect wager.
Email: mike.lukas@wsn.com