Buccaneers vs Bears Odds
Here are the latest odds for this week's TNF game. Find the latest NFL predictions and picks weekly on WSN.
Odds from DraftKings. Get up to a $1,000 sign-up bonus at DraftKings today or check out more offers and promo codes for the best online sportsbooks.
Buccaneers vs Bears Predictions and Picks
Until the GOAT Tom Brady eventually implodes, it is probably best to put your money on him rather than against him, because it appears that the old man still has plenty of fire left in the burner and these Bears are the perfect defensive team to prove that on.
Pick:
Buccaneers -5.5 –110
How to Watch Buccaneers vs Bears
Buccaneers vs Bears Information
What
Tampa Bay Buccaneers vs Chicago Bears
Where
Soldier Field in Chicago, IL
When
Thu, October 8, 2020; 8:20 PM ET
How to watch
AMZN, FOX, NFLN
In Week 4, Bucs QB Tom Brady through a familiar and ever scary pick-six that Bucs fans are only all too familiar with, yet still he figured out how to bring Tampa Bay their third victory in over the Chargers and now they get to face a Bears defense that will make a Week 5 victory tough.
Chicago needs to figure out who they are starting under center these days, with Week 4 starting QB Nick Foles posting the team's only loss while the 3-0 Mitchell Trubisky sits on the sidelines watching, though his victories don't reflect the shakiness of his performance so far.
The two NFC franchises have met each other 59 times, with the Chicago Bears winning 39 of those games and the Tampa Bay Buccaneers winning 20 of them.
Look for the best NFL week 5 bonuses, here!
Can QB Tom Brady Continue to Evolve as a Buccaneer?
So far in his twenty-first NFL season, Tom Brady has 101 completions for 1122 yards and 11 touchdowns with 4 interceptions as he learns HC Bruce Arians style of offense and gets used to all the new playmakers he now has at his disposal.
Brady played for so long under Bill Belichick with the Patriots that it will most likely take him some time before he is able to adjust to the different style that Arians emphasizes.
What remains the same is Brady's ability to get the ball out fast and avoid hits, making him more likely to last all the way to the playoffs, something that will seem more realistic if he picks apart this Bears secondary on Thursday night.
---
Editor's Picks
---
Can the Bears Truly Contend Without a Solid Starting QB?
There are plenty of other issues that the Bears are dealing with in 2020 (like losing RB Tarik Cohen for the season and having LB Khalil Mack questionable for Week 5 with a knee injury) but who head coach Matt Nagy is starting as quarterback remains their main concern.
Will it be Nick Foles, who has thrown an interception in the last two games he has played in and who was under center during the team's only loss?
Or will it be Mitch Trubisky, their supposed franchise QB who is struggling with three key interceptions and a completion percentage of 59.09, though he was starting during all three of their wins?
Buccaneers Key Player: (RT) Rookie Tristan Wirfs
The Buccaneers were extremely happy to have snagged RT Tristan Wirfs in the draft and he has become an instant starter on their offensive line.
So far, the Bucs have allowed their QB Tom Brady to be sacked five times in four games, not a bad total, but with Brady's 'advanced' age, it would be best to keep those sacks to a minimum.
Wirfs will have a tough time on Thursday facing the Bears pass rushers, but it will be critical for Brady to have enough time to find a receiver and get rid of the ball.
Bears Key Player: (RB) David Montgomery
Bears running back David Montgomery is averaging 4.1 yards per carry right now and he has 53 of them for 218 yards on the ground, plus 9 catches for 94 yards and a touchdown.
Chicago needs Montgomery to step up big time against Tampa Bay, who is ranked second in the league against the run and only allows opponents to rush for 64 yards per game.
With Tyrik Cohen injured it will be up to Montgomery to find a way through the Buccaneer's thick front if they have any hope of using a rushing attack to counterbalance the pass to outscore the GOAT on Thursday night.
Best Promo Codes and Bonuses for Buccaneers vs Bears Week 5
Here are the best sportsbooks for betting on Buccaneers vs Bears in your state:
Sign-up to our NFL Pick'em Contest and get a chance to win a $200!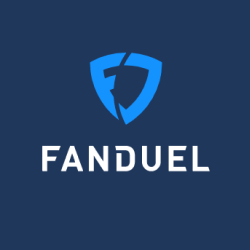 Get a deposit bonus up to $500!
Sign up at FanDuel and receive a 20% deposit bonus up to $500
Play Now
Sign up at FanDuel and receive a 20% deposit bonus up to $500
More NFL Predictions & Odds
Best NFL Football Betting Promo Codes 2021
We've compiled the best NFL football betting promo codes, bonuses, and offers across the Sportsbook world to get you ready for a new season of NFL! …
NFL
13 April | 04:31 | Evan Henningsen
First Running Back Selected NFL Draft Predictions & Odds 2021
One of these playmaking post-college running backs will be selected first in the upcoming 2021/2022 NFL Draft and we share our predictions, odds and picks.
NFL
27 February | 04:12 | Mike Lukas
Best Super Bowl LV Prop Bets - Player, Team, Game and Novelty Odds
One of the best parts of Super Bowl LV gambling is the prop bets, and here we break down the top player, team, game, and novelty props; predictions, odds, and picks.
NFL
4 February | 08:17 | Mike Lukas
Mike Lukas
Mike Lukas is a retired standup comedian turned freelance writer now living in Dallas, Texas, originally from Cleveland, Ohio. His love for the game of football and all things Cleveland Browns turned Mike into a pro blogger years ago. Now Mike enjoys writing about all thirty-two NFL teams, hoping to help football gamblers gain a slight edge in their pursuit of the perfect wager.
Email: [email protected]