Thanksgiving Day Game - Buffalo Bills vs Dallas Cowboys: Predictions and Odds (NFL Week 13)
The Green Men of WSN's Picks & Best Bets podcast predict the Buffalo Bills to cover the spread. My prediction for the final score is Cowboys 26, Bills 20.
How to Watch: Bills vs Cowboys
What: Buffalo Bills at Dallas Cowboys
When: Thanksgiving Day, November 28 at 4:30 pm ET
Where: AT&T Stadium in Arlington, Texas
How (TV): CBS
Bills vs Cowboys – Point Spread
Bills +6.5, Cowboys -6.5
Buffalo vs Dallas – Game Preview
This second of three Thanksgiving Day NFL matchups is between the Buffalo Bills and the Dallas Cowboys (two teams that have NOT beaten anyone with a winning record) and it is a chance for one of these two (Buffalo) to prove its postseason worthiness by winning a big game, and a playoff-or-bust showdown for the other (Dallas) who must win their division to play in the postseason.
The Bills have won their last two games and are right now predicted to be the fifth playoff seed for the AFC, while the Cowboys have lost two of their last three and need to finish strong (and in the first place of the NFC East) if they except to play football in January.
Buffalo is a Wild Card team on the rise whereas Dallas is a team that owner Jerry Jones is starting to call out (especially the coaching) for its recent shortcomings, so let's take a closer look at how these two football franchises measure up for this upcoming Thanksgiving Day matchup.
For more on Week 13 check out our video on the NFL Week 13 Picks & Best Bets.
The 8-3-0 Buffalo Bills
Right now, the 8-3 Buffalo Bills have the best record they have ever had through eleven games in over twenty-three seasons and now they begin to face the toughest part of their 2019 regular-season schedule that still includes the Cowboys, Ravens, and Patriots.
These Bills, led by second-year quarterback Josh Allen, have their eyes set on playing as the fifth AFC seed in the upcoming playoffs, forced to be satisfied with being a perennial Wild Card team as long as the New England Patriots with GOATs Tom Brady and Bill Belichick) continue to rule the AFC East.
Doesn't hurt that the Bills have receivers John Brown and Cole Beasley to target, plus they have running back Frank Gore, who just passed Barry Sanders on the all-time rushing list and is now the third-leading career rusher in the NFL, obviously quite the honor.
The 6-5-0 Dallas Cowboys
The talented 6-5 Dallas Cowboys have become some kind of Jekyll and Hyde experiment where one week they play up to their capabilities and the next week they look like an expansion team that's trying not to drown in their own mistakes.
Weird, because Cowboys quarterback Dak Prescott is the most effective at his position in the league right now and he is currently running the number one offense in the NFL, so you would think that this team would be coasting towards the playoffs without any doubt at all.
The opposite is true, however (because it's the NFL!) and the performance of the Cowboys continues to disappoint owner / general manager Jerry Jones to the point where he feels it's necessary to call the team out in public, something that can't make head coach Jason Garrett comfortable with his job security at all.
Bills vs Cowboys History
These two rivals have met 12 total times (including 2 postseason games), with Buffalo winning 4 of those times and Dallas winning the other 8 games.
The last time these two teams played was back in the 2015 season when the Cowboys traveled to upper state New York to take on the Bills, only to be beaten by Buffalo in front of their home crowd by a score of 16-6.
If the Bills win this matchup, they'll move to 9-3-0 and stay in the hunt for the fifth playoff seed, a Wild Card slot, since the 10-1 New England Patriots will most likely be winning the AFC East.
But if the Cowboys come out winners in this one, they'll be 7-5-0, stay atop of the NFC East and stay alive for the playoffs as a possible fourth seed, their record good enough (so far) to better the Philadelphia Eagles in their division but not good enough to qualify for a Wild Card slot in the talented NFC.
Questions to Answer
Who's favored to win this Week 13 Bills-Cowboys matchup?
Which team has a better offense? Defense? Special teams?
Which team's quarterback is more likely to lead his team to victory?
We're going to briefly compare the Bills and the Cowboys next and attempt to answer those questions and more.
Offensive Stats Comparison
Buffalo Bills Overall Offense
Ranked 18th overall in 2019
Passing attack currently ranked 24th
Rushing attack currently ranked 5th
The Buffalo Bills have the weaker offense in this one, with second-year quarterback Josh Allen commandeering a passing offense that is currently ranked 24th in the league (compared with the Cowboys, who are the best overall in the NFL in this category).
Where the Bills are shockingly superior is in the run game, featuring veteran back Frank Gore, who is now the third most productive running back in NFL history, an honor that Cowboys' star back Zeke Elliott will surely pursue as his already impressive career matures.
The Bills offensive line has taken a big hit with injuries right now, with center Mitch Morse (hand) and offensive tackle Ty Nsekhe (ankle) both listed as questionable for this Week 13 matchup, so that could hurt their ability to protect Allen and create penetrable holes for Gore.
Dallas Cowboys Overall Offense
Ranked 1st overall in 2019
Passing attack currently ranked 1st
Rushing attack currently ranked 8th
The mysterious part of the Dallas Cowboys' mediocre 2019 season is how talented the offense is right now, starting with quarterback Dak Prescott, who currently leads NFL quarterbacks with 3,433 passing yards and 21 touchdowns (though his 10 interceptions aren't enviable).
The Cowboys also have the 7th ranked running back in the league, Ezekiel Elliott, who will easily break 1,000 yards this season and who currently has 7 touchdown carries, although Dallas' rushing attack is slightly less productive than the Bills' is right now.
Like the Bills whom they face on Thanksgiving Day, the Cowboys are dealing with a lot of offensive line injuries, right now with offensive tackle La'el Collins (knee), guard Zack Martin (back) and guard Connor Williams (knee) all listed as questionable for the game, a huge factor given the effectiveness of the Bills' defense.
Offensive Advantage
The offensive advantage goes to the Dallas Cowboys, who are superior to the Bills across the board right now, although that assumes that the real Dak and Zeke show up to play (they often do!).
Defensive Stats Comparison
Buffalo Bills Overall Defense
Ranked 3rd overall in 2019
Passing defense currently ranked 3rd
Rushing defense currently ranked 14th
The Buffalo Bills are solid on defense, third-best in the league overall right now, and they can shut down most quarterbacks they oppose, allowing them on average just 184.3 yards through the air each game.
The Bills aren't as productive against the run, however, and unless coordinator Leslie Frazier cooks up something special for Thanksgiving, they will struggle against the Cowboys' excellent rushing attack.
Much of Buffalo's defense is on injured reserve at this point in the season, but the depth of their roster on that side of the ball is made evident by how effective the remaining defensive players have been, especially defensive tackle Jordan Phillips, who has 7.0 sacks and 10 quarterback hits on the season so far.
Dallas Cowboys Overall Defense
Ranked 6th overall in 2019
Passing defense currently ranked 6th
Rushing defense currently ranked 15th
The Dallas Cowboys have a strong defense – though it has been made weaker with injuries to linebacker Leighton Vander Esch (neck) and defensive tackle Antwaun Woods (knee – MCL), both listed as either questionable or doubtful for Week 13.
One of the league's best tacklers, Cowboys' middle linebacker Jaylon Smith, will be doing his best to limit Frank Gore's production out of the backfield, Smith currently with almost 100 total tackles and 2.5 sacks on the season.
So far this season, the Cowboys have kept opponents to less than 20 points per game, which is right around what the Bills average per game, so it should be a relatively simple game plan for Rod Marinelli's bunch.
Defensive Advantage
The Dallas Cowboys are good on the defensive side of the ball, but the Buffalo Bills are a bit better right now, so they will have the slight defensive advantage in this Turkey Day matchup.
Bills vs Cowboys – Final Game Analysis
Why Will the Bills Win this Game?
The Buffalo Bills will win this one because their defensive line will get after Dak Prescott and turn him into the type of quarterback who forces throws and makes mistakes, which is the best way to combat these Cowboys if you can manage to do it past their strong front line.
The Bills have nothing to lose – they are a young team (with an old running back) who hope to snag a Wild Card slot, so they can afford to play this Thanksgiving Day game with abandon, which gives them the advantage, mainly because of how desperate their opponent is right now for a win.
Josh Allen is still learning, but he is certainly good enough to get the job done here, especially given his targets (deep threat receiver John Brown and slot man Cole Beasley) who are beginning to figure out how to use the entire field together to their mutual advantage.
Why Will the Cowboys Win this Game?
The Dallas Cowboys are the better team in this one, so they will win if they simply show up to play in front of their hometown crowd, which has not been a give this season, their record in Arlington at 3-2 right now.
The Cowboys are far better offensively – they have a Pro Bowl-caliber quarterback (Dak), running back (Zeke Elliott), receiver (Amari Cooper) and offensive line (Zack Martin and Tyron Smith and company) so they all simply have to show up and play to their abilities, unfortunately not a given so far this season.
Dallas will win this one if they legitimately expect to compete in the playoffs – this is a chance for them to prove that when it comes down to it, they can win the big games that matter, and this one is as big as it gets (so far).
Bills vs Cowboys – Who Will Win?
The Dallas Cowboys will win this one at home – they can't afford to lose, and Jerry Jones will start firing head coaches if this team doesn't start living up to its talent level and qualify for the postseason this year.
The Green Men of WSN's Picks and Best Bets Podcast predict the Buffalo Bills to cover the spread.
My prediction for the final score is Cowboys 26, Bills 20.
Buffalo Bills vs Dallas Cowboys – Game Odds
The latest odds for the Bills vs Cowboys game are provided by bet365 NJ, DraftKings Sportsbook, and SugarHouse.
Good luck!
Moneyline
Bet on NFL With These NJ Sportsbooks

21+ | T&Cs apply
Great payment and customer support
Access to fantasy sports with one account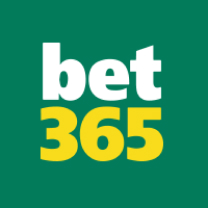 21+ | T&Cs, time limits & exclusions apply
Impressive range of bonuses
One of the worlds biggest sportsbooks

21+ | Terms and conditions apply
Fastest payout platform
Many withdrawal options
Promo code sports
More NFL Predictions & Odds
Steelers vs Bills Predictions, Odds, Picks NFL Week 5
In Week 5 of the NFL the one-win Pittsburgh Steelers travel north to face the 3-1 Buffalo Bills in a thrilling cross-divisional AFC matchup; predictions, odds, and picks.
NFL
5 October | 10:05 | Mike Lukas
Browns vs Chargers Week 5: Browns Defense Still Struggling to Communicate and Stop the Rushing Attack
This NFL Week 5 AFC battle features two .500 teams hungry for a win as the Los Angeles Chargers take on the Cleveland Browns; predictions, odds, and picks.
NFL
5 October | 05:21 | Mike Lukas
Colts vs Broncos Week 5: Expect a Low-Scoring Defensive Battle
Here's an exciting way to start NFL Week 5 on TNF with an AFC battle featuring the Indianapolis Colts facing the Denver Broncos; predictions, odds, and picks.
NFL
4 October | 05:02 | Mike Lukas