The LA Chargers will start 22-year old rookie QB Justin Herbert under center in Week 5
Starting at QB for the New Orleans Saints will be 41-year old future HOFer Drew Brees
These 2 teams haven't played each other since 2016, final score Saints 35, Charters 34
Chargers vs Saints Odds
For more NFL predictions and picks check back with WSN every day!
Odds from DraftKings. Get up to a $1,000 sign-up bonus at DraftKings today or check out more offers and promo codes for the best online sportsbooks.
Chargers vs Saints Predictions and Picks
The Chargers look good with their youthful quarterback, but their defense allows almost 24 points per game, and the Saints will score that and more on their way to taking care of this Los Angeles team at home.
Pick:
Saints -7.5 -110
How to Watch Chargers vs Saints
Chargers vs Saints Information
What
Los Angeles Chargers vs New Orleans Saints
Where
Mercedes-Benz Superdome in New Orleans, LA
When
Mon, October 12, 2020; 8:15 PM ET
How to watch
Watch on ESPN+ here!
The Los Angeles Chargers have only won one game, but they have come close a lot and that is to be expected when you start a rookie under center, but Justin Herbert shows all the signs of potential greatness that could soon begin to translate into wins given the level of playmakers surrounding him.
They are taking on a New Orleans Saints team that is a top-six point scorer in the league, averaging almost 31 per game, with QB, Drew Brees under center still and though he shows an occasional sign of his age, for the most part, he is every bit as dangerous as always.
These two NFC teams have only met each other 12 times before, with the New Orleans Saints winning 5 of those games and the Los Angeles Chargers winning 7 of them.
Can the Chargers Find Wins With a Rookie Leading Them?
Chargers QB Justin Herbert is only in the lineup because the actual starter, journeyman Tyrod Taylor, suffered chest pains before Week 2's matchup and couldn't throw the ball without pain and had to sit out.
Herbert has poise and confidence and accuracy – after three starts he has a completion percentage of 72 and a passer rating of 102.2, both decent numbers for a veteran, let alone a freshman in the league.
But the main stat working against Herbert is the goose egg in his win column, LA's only victory achieved with Taylor playing in Week 1 against the Bengals, and a win will do wonders for his confidence, especially if it happens to come against this favored Saints team.
---
Editor's Picks
---
Can the Saints Overcome Injuries and Find a Monday Night Victory?
Given two healthy rosters, the Saints could easily beat these Chargers, but there are some question marks in their lineup due to injury that could play a factor in this game.
Saints playmakers currently listed as questionable for Week 5 due to injury are TE Jared Cook (groin), DE Marcus Davenport (elbow), CB Janoris Jenkins (shoulder), CB Marshon Lattimore (hamstring), and WR Michael Thomas (ankle).
The good news is the game isn't until Monday night, giving these players an extra day to heal up and possibly suit up for this critical Week 5 game.
Check out our best NFL week 5 bonuses, here!
Chargers Key Player: (WR) Keenan Allen
After catching 13 passes for 132 yards and a touchdown in Week 3, Chargers receiver Keenan Allen was less productive in Week 4 when he had 8 catches for 62 yards and no scores, though both weeks were lost causes for the Chargers.
Allen has posted close to 1200 yards of receptions or better over the last three seasons, and that is the kind of production he will need if he expects to help his team outscore a Saints team who is no stranger to the end zone.
The three seasons prior to this one, Allen recorded 6 touchdowns in each, and if he wants to help his young QB Herbert develop and gain confidence at the NFL level, it would help if Allen snagged at least that many or more in this roster challenged season of 2020.
Saints Key Player: (DE) Cameron Jordan
Time for the sacking star of the Saints to get busy on the rookie he will be facing in Week 5 since it will be presumably easy to spook a young player when you're 6' 4" and almost 290-pounds and running full speed in pursuit.
That's Jordan, a quarterback hungry defensive end who's been in the league and with the Saints for ten seasons now, making a name for himself with 88 career sacks and 480 combined tackles.
Last week, Jordan had 4 tackles, one of those for a loss, plus he had a sack and a quarterback hit on Matthew Stafford in the team's win over the Lions, so more of that production will help get the job done in front of the world on Monday night.
Best Promo Codes and Bonuses for Chargers vs Saints Week 5
Here are the best sportsbooks for betting on Chargers vs Saints in your state:
Sign-up to our NFL Pick'em Contest and get a chance to win a $200!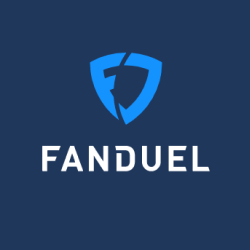 Get a deposit bonus up to $500!
Sign up at FanDuel and receive a 20% deposit bonus up to $500
Play Now
Sign up at FanDuel and receive a 20% deposit bonus up to $500
More NFL Predictions & Odds
Best NFL Football Betting Promo Codes 2021
We've compiled the best NFL football betting promo codes, bonuses, and offers across the Sportsbook world to get you ready for a new season of NFL! …
NFL
13 April | 04:31 | Evan Henningsen
First Running Back Selected NFL Draft Predictions & Odds 2021
One of these playmaking post-college running backs will be selected first in the upcoming 2021/2022 NFL Draft and we share our predictions, odds and picks.
NFL
27 February | 04:12 | Mike Lukas
Best Super Bowl LV Prop Bets - Player, Team, Game and Novelty Odds
One of the best parts of Super Bowl LV gambling is the prop bets, and here we break down the top player, team, game, and novelty props; predictions, odds, and picks.
NFL
4 February | 08:17 | Mike Lukas
Mike Lukas
Mike Lukas is a retired standup comedian turned freelance writer now living in Dallas, Texas, originally from Cleveland, Ohio. His love for the game of football and all things Cleveland Browns turned Mike into a pro blogger years ago. Now Mike enjoys writing about all thirty-two NFL teams, hoping to help football gamblers gain a slight edge in their pursuit of the perfect wager.
Email: [email protected]