Dallas Cowboys vs New England Patriots: Predictions and Odds (NFL Week 12)
This game goes to the New England Patriots. Final score: Patriots 30, Cowboys 23.
How to Watch: Cowboys vs Patriots
What: Dallas Cowboys at New England Patriots
When: Sunday, November 24 at 4:25 pm ET
Where: Gillette Stadium in Foxborough, Massachusetts
How (TV): FOX
Cowboys vs Patriots – Point Spread
Cowboys +6.5, Patriots -6.5
Dallas vs New England – Game Preview
Arguably one of the top-two matchups of Week 12, the 6-4 Dallas Cowboys travel north and east to take on the 9-1 New England Patriots in what would be one of the most popular Super Bowl Matchups ever, regardless of whether you love (or hate) either or both of these perennially successful teams, since they both seem to get all the 'clicks' these days.
The Cowboys are the best team on offense in the NFL right now while the Patriots happen to be the best on defense at this point in the season, so this matchup promises to be an exciting struggle between the best franchises on both sides of the ball.
Dallas is far more desperate for a win here but New England doesn't care about that because Belichick and Brady are most likely solely focused on game planning how to neutralize Ezekiel Elliott and Amari Cooper for the win, the two Patriot GOATS' attention to detail and ability to execute two of their many claims to fame these last few decades.
For more on Week 12, check out our latest video on NFL Week 12 Picks & Best Bets.
The 6-4-0 Dallas Cowboys
The first quarter looked a bit scary for the Dallas Cowboys last week because the Detroit Lions had them down 7-3 and there was a certain "here we go again" feel to it, where the game could have gotten out of control the way a few of the Cowboys losses have this season due to erratic play by franchise quarterback Dak Prescott, who already has 9 interceptions on the year.
Funny thing is, these Cowboys have the talent and experience to go far into the playoffs this season, but many have doubts that head coach Jason Garrett has the wisdom (or the experience or the leadership) to push this team that extra mile, which should put a fire under his every move.
Dallas has the best offense in the league right now and their defense is a top-10 unit (ranked 7th), but until they can be consistent on both sides of the ball during the same game, they will fall short to some of the better NFC teams in the playoffs.
The 9-1-0 New England Patriots
The New England Patriots are coming off a close win over Carson Wentz and his Philadelphia Eagles in Week 11, which was the first time these two teams have played each other since Super Bowl LIV.
Except for this time, it was Wentz instead of Nick Foles under center for the Eagles yet New England still won in the end by a score of 17-10, with the Patriots shutting out the Eagles in the second half and with neither team scoring in the fourth quarter.
The good news for the rest of the league is that the Patriots look beatable at times this year, but the bad news is that so far only one team (the Baltimore Ravens) has figured out how to actually get the job done, and now the Cowboys hope to find the same kink in the Patriots' armor (is it their shaky offensive line? Their lack of a veteran deep threat? Their weakness against the run?) while Belichick and Brady work steadily and tirelessly to game plan a Week 12 win.
Get ready for NFL week 12 with our complete breakdown of all matches including the Cowboys vs Patriots matchup. This week's podcast includes everything you need to know to get ready to watch the game including statistics, odds and game facts.
Skip to minute 32:35 to hear the Cowboys vs Patriots predictions.

Cowboys vs Patriots – History
These two NFC rivals have met 12 total times (including 0 postseason games), with Dallas winning 7 of those times and New England winning the other 5 games.
The last time these two teams played was back in 2015 when the Patriots traveled all the way to Arlington, Texas in October just to whoop the Cowboys by a score of 30-6.
If the Cowboys win this matchup, they'll move to 7-4-0 and continue to stay atop the NFC East at least a game ahead of the Philadelphia Eagles, who enter Week 12 with a 5-5 record.
But if the Patriots come out winners in this one, they'll be 10-1-0 and stay well ahead of the Buffalo Bills in the AFC East, as well as get one win closer to ensuring their deadly home-field advantage during the upcoming playoffs.
Questions to Answer
Who's favored to win this Week 12 Cowboys-Patriots matchup?
Which team has a better offense? Defense? Special teams?
Which team's quarterback is more likely to lead his team to victory?
We're going to briefly compare the Cowboys and the Patriots next and attempt to answer those questions and more.
Offensive Stats Comparison
Dallas Cowboys Overall Offense
Ranked 1st overall in 2019
Right now, the Dallas Cowboys have the best passing offense in the league and the seventh-best rushing attack, combing for an average of 444.6 overall yards per game and averaging almost 29 points per game.
The Cowboys use running back Ezekiel Elliott to establish the run (and the short passing game out of the backfield) while receivers' Amari Cooper and Randall Cobb and Hall of Fame-bound tight end Jason Whitten get open for quarterback Dak Prescott to target.
As for injuries, Dallas has listed offensive tackle La'el Collins as questionable for Week 12 and offensive guard Connor Williams is listed as out, so the banged-up offensive line and their backups could give up some big plays in this one and possibly fail to fully protect Prescott or create holes for Zeke, both keys to a Cowboys win on the road.
New England Patriots Overall Offense
Ranked 16th overall in 2019
Given that the New England Patriots have Tom Brady under center, it's shocking that their total offense is ranked just 16th right now, but that has more to do with their 24th ranked rushing attack than it does with Brady's T-7th ranked passing game.
Together the run and pass attack of New England averages almost 29 points per game – making it even tougher for opponents to outscore this Patriots team, especially given that has the best defense in the league right now.
The biggest injury concern for the Patriots' offense right now is in the wide receiver room, where Phillip Dorsett (concussion), Gunner Olszewski (ankle) and Mohamed Sanu (ankle) are all listed as questionable right now.
Offensive Advantage
Despite the immense GOAT presence in New England, right now the Dallas Cowboys seem to have the defensive advantage here on Sunday.
Defensive Stats Comparison
Dallas Cowboys Overall Defense
Ranked 7th overall in 2019
Everyone makes a big deal about the Patriots' defense, but the Cowboys also have a pretty decent squad on that side of the ball, their ability to shut down the pass ranked 7th and their rushing defense ranked T-15th.
The Cowboys defense gives up almost 20 points per game, and they have 4 interceptions as a team and 26 total sacks so far this season.
Right now, Cowboys' safety Jeff Heath (shoulder) is listed as questionable, and that's after cornerback Chris Westry (undisclosed) was placed on injured reserve.
New England Patriots Overall Defense
Ranked 1st overall in 2019
The New England Patriots have the best overall defense in the league right now, allowing opponents to gain just 152.6 total yards and score less than 11 points per game making them impossible to defeat in all but one of their games.
It's the Patriots' rush defense that's been called into question lately (isn't that how the Ravens beat them?) but oddly they're ranked 10th and allow opponents to gain less than 100 yards on the ground per game.
The biggest injury hit to the Patriots' defense right now is with safety Patrick Chung (heel), who's been listed as questionable, a big deal now since safety Malik Grant (undisclosed) has been placed on injured reserve.
Defensive Advantage
The New England Patriots have the defensive advantage in this one because they have the best defense in the league, and unless the Cowboys can find a way to work around that with the run, they face the possibility of having their passing game completely shut down.
Cowboys vs Patriots – Final Game Analysis
Why Will the Cowboys Win this Game?
The Baltimore Ravens beat the Patriots with their run game, and the Dallas Cowboys have the chance to do the same with Ezekiel Elliott, but obviously Belichick knows this and will have game-planned a way to shut down Zeke.
To win, Dallas must be effective on the ground, at least enough to let some play-action work in the second half, which Dak (via Amari Cooper and Randall Cobb and tight end Jason Witten) is fully capable of, if he plays the way he did against the Lions in Week 11 (444 total passing yards, 3 touchdowns, 0 interceptions).
To steal a win in Foxborough is never easy (nobody did it last season or this year yet), but the Cowboys can find a way to make it happen if they figure out how to get after Brady, maybe through their left tackle, Marshall Newhouse, who seems to be struggling to keep his 42-year old quarterback safe these days.
Why Will the Patriots Win this Game?
The New England Patriots will win this game because their defense will totally bother Dak Prescott on multiple levels – by getting after him and putting the pressure on behind the line like he's not seen thus far this season and by their tight coverage in the secondary, which will give him far few target options than he's used to.
The Patriots are gunning for the Super Bowl – the Dallas Cowboys will be a nice NFC team to practice against so that New England gets to work out all their shortcomings (i.e. shutting down the run) before the end of the season.
New England will win this game because they are at home, where they feel confident and their fans are obnoxiously loud during the opponents' time on the offensive field, so expect that to play a huge factor (or not?) against a Cowboys offense that has already lost two games on the road this year.
Cowboys vs Patriots – Who Will Win?
New England Patriots because they are at home, they are on a roll and they have finally figured out how to shut down their opponent's run, something that will get them past the Cowboys in Week 12.
John Breech of CBS Sports predicts the score as Cowboys 27, Patriots 24.
My prediction for the final score is Patriots 30, Cowboys 23.
Dallas Cowboys vs New England Patriots – Latest Game Odds
The latest odds for the Dallas vs New England game are provided by bet365 NJ, DraftKings Sportsbook, and SugarHouse.
Good luck!
Moneyline
Bet on NFL With These NJ Sportsbooks

21+ | NJ, WV, PA, IN, IL, CO, IA, TN, MI, VA only | T&C apply
Great payment and customer support
Access to fantasy sports with one account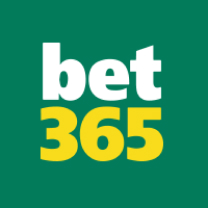 21+ | T&Cs, time limits & exclusions apply
Impressive range of bonuses
One of the worlds biggest sportsbooks

21+ | Terms and conditions apply
Fastest payout platform
Many withdrawal options
Live right now feature
More NFL Predictions & Odds
2022 NFL Draft Running Backs Prospects, Predictions, and Picks
The 2022 NFL Draft will feature some top talent at the running back position, so here we break down the best.
NFL
21 March | 07:12 | Mike Lukas
Aaron Rodgers Trade Rumors, Predictions, Odds, Pick
Trade rumors regarding Aaron Rodgers are floating around so we share our predictions, odds, and pick of which team he will play for next.
NFL
7 March | 05:04 | Mike Lukas
NFL History of the Los Angeles Rams vs Cincinnati Bengals: Wins, Losses, and Other Helpful Trends
Let's go over the NFL History of the Los Angeles Rams vs the Cincinnati Bengals including the wins, losses, and other helpful trends to know before you place your bets.
NFL
8 February | 05:29 | Mike Lukas