New England Patriots vs Houston Texans: Predictions and Odds (NFL Week 13)
The Green Men of WSN's Picks and Best Bets Podcast predict the New England Patriots to win this one. My prediction for the final score is Patriots 31, Texans 26.
How to Watch: Patriots vs Texans
What: New England Patriots at Houston Texans
When: Sunday Night Football, December 1 at 8:20 pm ET
Where: NRG Stadium in Houston, Texas
How (TV): NBC
Patriots vs Texans – Point Spread
Patriots -3, Texans +3
New England vs Houston – Game Preview
This should be a good one, a Sunday Night Football AFC battle worth watching between two divisional leaders, the 10-1 New England Patriots, and the 7-4 Houston Texans, with the AFC East's Patriots comfortable with their playoff chances while the AFC South's Texans are desperately squeezing onto theirs.
The Patriots beat the hit-or-miss Dallas Cowboys last week, but their offense didn't look all that mighty doing it, the final score 13-9, resulting in questions surfacing about whether old GOAT Tom Brady still has "it" after his 17-of-37 performance for 190 passing yards and a touchdown with zero interceptions for the win.
New England is coasting confidently towards the postseason while Houston is hanging on for dear life, so let's take a quick look at how these two AFC rivals stack up against each other for their Week 13 Sunday Night Football confrontation.
For more on Week 13 check out our NFL Week 13 Power Rankings for a breakdown of each team's performance over the past week.
The 10-1-0 New England Patriots
There are two ways to look at the 2019 New England Patriots right now – the first way involves questioning their offensive prowess since they have not been dominating games on that side of the ball as of late.
The second way takes its hat off to the Patriots' defense that keeps shutting opponents down while Tom Brady slowly figures out who his current targets are (rookie N'Keal Harry? Newly acquired Mohamed Sanu? Definitely slot receiver Julian Edelman…) as the running game featuring Sony Michel and James White finally starts to get its footing.
These Patriots seem destined to play in yet another Super Bowl – they have the best defense in the league and they have GOATs, Tom Brady and Bill Belichick, – and right now they look ready to go on the road (where they're 5-1) to take on the Texans for (possibly) their eleventh win of the season.
For more on the Super Bowl check out our latest predictions on who will be the Super Bowl winner.
The 7-4-0 Houston Texans
The Houston Texans are coming off a close Week 12 home win against the divisional rival Indianapolis Colts by a score of 20-17 and have found victories in five of their last seven matchups, their record now 7-4 as they lead the AFC South.
But not by much – the Colts and the Tennessee Titans are just a win behind the Texans – so quarterback Deshaun Watson must figure out a way to lead his superior offense to a win over the Patriots' superior defense, a matchup that should be a whole lot of fun to watch.
It's going to be up to Houston's defense to win this one – except their numbers aren't that impressive right now and future Hall of Famer defensive end J.J. Watt is still out with an abdomen injury, so it will be up to emerging stars like linebacker Whitney Mercilus and strong safety Tashaun Gipson to step up and at least slow Brady's offense down.
Patriots vs Texans History and Rivalry
These two AFC adversaries have met 11 total times (including 2 postseason games), with New England winning 10 of those times and Houston winning the other game.
The last time these two teams played was last season in September when the Texans traveled to Foxborough to get beaten by the Patriots by a touchdown, the final score 27-20.
If the Patriots win this matchup, they'll move to 11-1-0 and stay high atop the AFC East as well as maintain their status as the leading candidate for the number one AFC playoff seed.
But if the Texans beat the odds and come out winners in this one, they'll be 8-4-0 and stay ahead of the Indianapolis Colts in the AFC South and continue to stay in contention for the 3rd AFC playoff seed in the postseason.
Questions to Answer
Who's favored to win this Week 13 Patriots-Texans matchup?
Which team has a better offense? Defense? Special teams?
Which team's quarterback is more likely to lead his team to victory?
We're going to briefly compare the Patriots and the Texans next and attempt to answer those questions and more.
Offensive Stats Comparison
New England Patriots Overall Offense
Ranked 17th overall in 2019
Passing attack currently ranked 8th
Rushing attack currently ranked 23rd
This is curious – how is the offense that has GOAT Tom Brady and some legitimate playmakers (slot receiver Julian Edelman, deep threat receiver Mohamed Sanu and hard-hitting running backs James White and Sony Michel) only ranked 17th in the league right now?
One reason is that their rushing attack has been coming up short – right now it's ranked in the bottom third of the league after averaging just 91.9 yards on the ground per game, something that had best change if this team expects to compete in the postseason (and they most certainly do).
The biggest mark against the Patriots' offense right now is how banged up they are – they've got multiple playmakers, especially receivers, like Phillip Dorsett (concussion), Julian Edelman (shoulder), Mohamed Sanu (ankle) and Matthew Slater (hamstring), all listed as questionable for Sunday night's game.
Houston Texans Overall Offense
Ranked 7th overall in 2019
Passing attack currently ranked 12th
Rushing attack currently ranked 6th
The problem with the Houston Texans' right now is definitely not their offense – it's ranked 7th overall with Deshaun Watson under center and they are a top-10 point scorer in the league, averaging over 24 points per game.
Houston's rushing attack is excellent, currently ranked 6th, with dual-threat Duke Johnson and Carlos Hyde juking quickly and hitting hard out of that backfield, averaging a total of almost 137 yards on the ground per game.
The Texans will possibly have to face Sunday night with some of their key playmakers banged up – right now receiver Will Fuller (hamstring) and offensive tackle Tytus Howard (knee) are both listed as questionable.
Offensive Advantage
The Houston Texans have the statistical advantage offensively, but the New England Patriots have the double GOAT advantage, whereby Tom Brady and Bill Belichick neutralize your best weapons and let their playmakers take over the game.
Defensive Stats Comparison
New England Patriots Overall Defense
Ranked 2nd overall in 2019
Passing defense currently ranked 2nd
Rushing defense currently ranked 9th
The Patriots allow less than 100 yards against them on the ground per outing, so this will be a great matchup with a Texans rushing attack that averages almost 137 total yards on the ground every game.
If, despite being on the road, the Patriots can still get after Watson all game (they've got 20 interceptions and 37 sacks this season so they definitely can), it will totally disrupt the Texans' offense and keep them from being able to get in the end zone.
The only problem with that plan is that so many Patriots on defense are injured – right now, nine players on that side of the ball are listed as questionable for this one – so it will be interesting to see who actually suits up defensively for New England.
Houston Texans Overall Defense
Ranked 20th overall in 2019
Passing defense currently ranked 25th
Rushing defense currently ranked 17th
The Texans struggle against the pass – they only have five interceptions all year so Brady will most likely want to take advantage of that, which is something Houston defensive coordinator Romeo Crennel must do his best to game plan around.
Except Houston is not all that effective against the run, either, so it will be up to this banged-up defense to step up and play above their anticipated skill level, otherwise, Brady and Belichick will gradually pick them apart with the pass and the run blended perfectly together.
A huge factor for this one is some of the injuries to key defensive playmakers – with ends Angelo Blackson (shoulder) and Carlos Watkins (hamstring), cornerbacks Gareon Conley (hip) and Bradley Roby (hamstring) and linebacker Brennan Scarlett all listed as questionable for this one.
Defensive Advantage
The New England Patriots have one of the best defenses in the league right now so they will have the advantage on that side of the ball on Sunday over the Texans, but the Pats are pretty banged up so the true advantage will only happen if they show up relatively healthy.
Patriots vs Texans – Final Game Analysis
Why Will the Patriots Win this Game?
The New England Patriots will win this football game because they are up and down better than the Texans and they have had plenty of time to figure out how to game plan around Deshaun Watson and his potent gang.
The Patriots will get after Watson and neutralize his ability to make plays outside of the pocket while covering his receivers so tightly he will be forced more often than not to simply throw the ball away to the sidelines.
Despite his, ahem, advancing age, the 42-year old Tom Brady is nowhere near finished in this league, and he will take great pleasure in figuring out how to get rid of the ball quickly and score on the ground and through the air against a Texans defense that has plenty of weaknesses to exploit.
Why Will the Texans Win this Game?
The Houston Texans could win this one if their rushing attack is up for the challenge – Johnson and Hyde have to pound the ball up the middle and make the Patriots start overcompensating until Deshaun Watson can begin to play-action fake to his receivers.
Speaking of which, the Texans will win this one if DeAndre Hopkins and Will Fuller show up healthy and if Watson can get the ball directly to them as opposed to the Patriots' secondary, who are quite good at taking balls away from whomever they play.
Houston is at home, so if they are going to do the near-impossible and beat the one-loss New England Patriots, it will most likely happen in front of their hometown crowd, but they will have to play near to perfection to get that difficult job done.
Patriots vs Texans – Who Will Win?
The New England Patriots will win this one by five points because their defense will find a way to shut the Texans' run game down while their offense dominates the clock with their slowly re-emerging double-headed rushing attack.
The Green Men of WSN's Picks and Best Bets Podcast predict the New England Patriots to win this one.
My prediction for the final score is Patriots 31, Texans 26.

To watch the full video on NFL Week 13 Picks & Best Bets head to our YouTube channel.
New England Patriots vs Houston Texans Odds
The odds for this match are provided by bet365 NJ, DraftKings Sportsbook, and Caesars NJ.
Good luck!
Point Spread
Money Line
Bet On NFL With These NJ Sportsbooks

21+ | T&Cs apply
Great payment and customer support
Access to fantasy sports with one account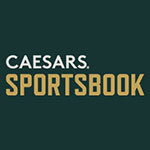 21+ | Terms and conditions apply
No betthroughs required
Lots of sportspecific promos
Promo code wsnfull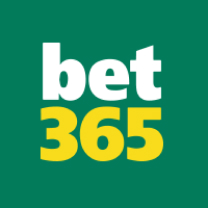 21+ | T&Cs, time limits & exclusions apply
Impressive range of bonuses
One of the worlds biggest sportsbooks
More NFL Predictions & Odds
Eagles vs Commanders Week 3: Can QB Jalen Hurts Sustain His Style of Offense?
Prepare yourself for a rough battle in the NFC East as the Philadelphia Eagles face the Washington Commanders; predictions, odds, and picks.
NFL
23 September | 08:58 | Mike Lukas
Bills vs Dolphins Week 3: Can the Bills' Secondary Cover the Cheetah?
Here's an NFL Week 3 battle between the top two AFC East teams as Josh Allen's Buffalo Bills face Tua Tagovailoa's Miami Dolphins; predictions, odds, and picks.
NFL
23 September | 02:00 | Mike Lukas
Best NFL Player Prop Bets Week 3
Get our best, expert-picked, five single player props for Week 3 of the NFL season, which include Patrick Mahomes and Travis Kelce.
NFL
22 September | 10:46 | Richard Janvrin