Chelsea vs Norwich City - Predictions, Betting Odds & Picks
Chelsea vs Norwich City – Predictions, Betting Odds & Picks
Chelsea must get back on track as the Champions League race nears a conclusion
Norwich has simply not been good enough in the top tier and is now playing for pride
Chelsea should return to winning ways but that will not be enough to end supporters' concern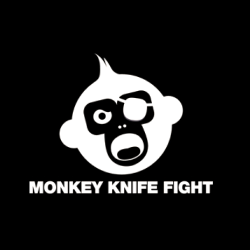 Claim Your $50 DFS Bonus!
Use bonus code WSN50 and get a $50 sign-up bonus!
Play Now
Use bonus code WSN50 and get a $50 sign-up bonus!
| | |
| --- | --- |
| What | Chelsea vs Norwich City |
| Where | Stamford Bridge, London, England |
| When | Tuesday, 14 July 2020, 3.15 PM EST |
| How to watch | NBC Sports |
Frank Lampard did not pull any punches. After Saturday's 3-0 defeat by Sheffield United dealt a major blow to his side's hopes of Champions League qualification, the Chelsea boss criticized his players' performance and firmly stated that he had "learnt a lot" from the way they conducted themselves at Bramall Lane.
It was a hugely disappointing display by the Blues. Sheffield United outthought, outfought and outplayed a team that cost significantly more to assemble than Chris Wilder's overachievers. From minute one United was the better team, and Lampard hinted afterward that he was not impressed by his team's character and mentality, an admission that managers are usually wary of making in public.
There was more bad news to come on Monday, as the Court of Arbitration for Sport announced that it had overturned Manchester City's two-season ban from European competition. That means a fifth-place finish will not be sufficient to qualify for the Champions League, and Chelsea will, therefore, be looking over its shoulder throughout the run-in.
Victory over a Norwich City side that suffered relegation at the weekend would take the pressure off to a degree, particularly as Leicester City is in freefall. But with matches against Liverpool and Wolverhampton Wanderers to come, three points on Tuesday would not be enough to stop Chelsea fans worrying.
Chelsea vs Norwich City Odds
Match winner and total goals
Odds
Chelsea and Over 3.5
+100
(BET NOW)
Chelsea and Under 3.5
+120
(BET NOW)
Odds taken from BetMGM
Despite its vulnerabilities, Chelsea is unlikely to be overly troubled by Norwich on Tuesday. The fact it plays before Manchester United, Leicester and Wolves in game week 36 is also an advantage, and Lampard will want to see a reaction from his players after Saturday's showing.
Norwich has been dismal since the restart, and although there is much to admire about the way the club is run, this has ultimately been a disappointing season. A comfortable home win is to be expected, with under 3.5 goals looking like the best option here.
Chelsea Remains a Long Way off Challenging for the Premier League Title
When Chelsea announced the signing of Timo Werner last month, many suggested that it would be ready to mount a challenge for the Premier League title next term. With Hakim Ziyech also set to join this summer and Christian Pulisic in fine form since the restart, there is certainly plenty to be excited about as far as Chelsea's attack is concerned.
But any team with title aspirations must have balance, and Lampard's side is simply not good enough defensively to compete with Liverpool and Manchester City right now. It has conceded 49 goals this season, more than any other team in the top half of the table and also more than Crystal Palace in 14th place. This is a collective failing, not one that can be laid at the door of the individual defenders alone.
For now, of course, Lampard and his coaching staff will only be focused on the race for the top four. Norwich's attack is unlikely to take advantage of Chelsea's defensive deficiencies, but a major improvement will be required next term.
Norwich Set for Immediate Return to Championship After Underwhelming Year
Relegation battlers West Ham United, Watford, Aston Villa and Bournemouth all won this weekend, but West Ham's 4-0 thrashing of Norwich City confirmed the latter's demotion. The Canaries finished above both Villa and Sheffield United in the Championship last term, but they have comfortably been the worst team in the top flight this year.
Norwich has played some entertaining soccer along the way, and its victory over Manchester City in September will live long in the memory of its fans. It has some gifted players that may remain in the Premier League with other employers.
The board opted against splashing the cash in last summer's transfer market, preferring a more prudent and sustainable approach that will serve the club well in the long-term. Ultimately, though, Norwich has been short of the required quality at this level, and Daniel Farke will now turn his attention towards trying to bring it back next season.
Lampard Will Be Hoping for a Routine and Uneventful Home Win
Chelsea's games have been entertaining in recent weeks, but not in a way that Lampard will have appreciated. Even the 3-2 triumph over Crystal Palace last week was open and chaotic, and on another day Chelsea could easily have come unstuck at Selhurst Park.
The Blues boss will hope for a calmer affair on Tuesday. He will preach the importance of keeping things tight at the back, and Chelsea is unlikely to go too gung-ho in its search for goals should it be in a comfortable position after an hour or so. Lampard will look to give certain players a rest if the game is all but won at that point, which suggests that four or more goals will be a stretch.
Our Pick
Take the Chelsea and Under 3.5 option here – Norwich has struggled for goals and Lampard will instruct his team to manage the game once it established a lead.
Just getting into soccer betting? You'll want to check out our guide on how to bet on soccer in order to get a leg up with your first bet!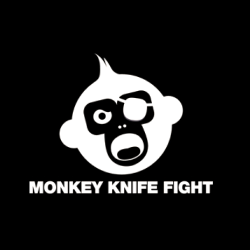 Claim Your $50 DFS Bonus!
Use bonus code WSN50 and get a $50 sign-up bonus!
Play Now
Use bonus code WSN50 and get a $50 sign-up bonus!
More Premier League Predictions & Odds
Leeds United vs Liverpool Prediction, Odds & Picks
Liverpool are pushing for a top-four finish and Champions League qualification, but Leeds United are enjoying an excellent season and will pose a stern test …
PREMIER LEAGUE
16 April | 09:51 | Greg Lea
Tottenham Hotspur vs Manchester United Prediction, Money Line & Picks
We are approaching crunch time in this Premier League season, and Tottenham Hotspur are in need of a statement victory over Manchester United on Sunday …
PREMIER LEAGUE
8 April | 11:52 | Greg Lea
Leicester City vs Manchester City Prediction, Money Line & Picks
Two of the top three in the Premier League meet at the King Power Stadium this weekend, as Manchester City look to move another step closer to winning the title.
PREMIER LEAGUE
1 April | 08:26 | Greg Lea
How to Bet on Soccer
6 February | 17:26 | admin
Best Sports Betting Strategies
1 January | 00:09 | admin
Guide to Live Betting, In-Play and In-Game Betting
3 October | 00:14 | admin
Greg Lea
Greg Lea is a freelance soccer journalist from London. He is the former editor of The Set Pieces, and has contributed to the Guardian, FourFourTwo, and ESPN. A Crystal Palace fan, he is a long-time subscriber to the belief that it's the taking part that counts.
Email: [email protected]