Conor McGregor Next Fight Predictions - Khabib, Masvidal & More
Former featherweight and lightweight champion Conor McGregor, arguably the most popular athlete in combat sports today, made headlines again this week when he stated that UFC fans could expect him back in the octagon "soon".
After more than a year away from the UFC following his loss to current lightweight champion Khabib Nurmagomedov, Conor McGregor made his triumphant return to the octagon earlier this year when he headlined UFC 246 with a fight against Donald "Cowboy" Cerrone.
McGregor needed only 40 seconds to dismantle Cerrone, defeating the cowboy via TKO in stunning fashion. Plenty of rumors have swirled as to what could be next for the notorious one and now the man himself, as well as his team, have shed just enough light on the matter to get us all salivating again.
Speaking with Bleacher Report this week, McGregor said, "I enjoy every aspect, and the fans deserve to see and hear the real me. I am very passionate and eager to please the fans and win for them and my family. I am willing to fight anyone and have proved that time and time again. I look for a good scrap, and if it isn't going to be that, I have no interest."

He followed this up by stating that he "will be in the octagon again soon and fully expect to box again. You will need to stay tuned, but trust me, the fans will enjoy."
Many fighters have been linked to McGregor, including those he has personally named. But a lot revolving around the fight game comes down to scheduling and which opponents are available. McGregor's statement about his desire to fight again 'soon' was taken a step further by his striking coach Owen Roddy, who said, "I think a fight on July 11 would bring the UFC back to life and get everybody back on track."
At this point, it should be mentioned that McGregor's head coach John Kavanagh has shut down his training facilities for the foreseeable future amid the coronavirus pandemic.
There are several fighters linked to McGregor but the name on the tip of most people's tongue, including Roddy's, is Justin Gaethje.
Speaking of McGregor, Roddy was quoted as saying, "He could fight anyone, to be honest, but you know, maybe Gaethje. There is a lot of talks about Gaethje."

He followed by saying, "I know Conor is ready to go and everyone will be ready to go by the time July comes around."
With Gaethje as a heavy favorite, we've learned that all news that comes out of McGregor's fight camp has to be taken with a grain of salt.
A fight between the two has all the makings to be fight-of-the-decade, but could it really happen?
Let's take a look at some of the most likely candidates to serve as an opponent for the notorious one's return to the octagon.
McGregor's Possible Next Opponents
Justin Gaethje – Lightweight Division
Moneyline odds
McGregor -130
Justin Gaethje +100
We start with the fighter who seems to be the resounding favorite when it comes to who fight fans want to see McGregor square off with next.
Over the past two years, McGregor and Gaethje have traded barbs over Twitter and in the media – whether it be trash talk or signs of respect, these two have been linked to one another for quite some time now.
The main reason: Gaethje does not back down in a fight.
A breakdown of this fight would show that these two are known for their stand-up style, 'standing and banging' if you will. Gaethje has incredible wrestling credentials but has yet to showcase them in the UFC, instead opting to throw as many bombs as he gets hit with.
In six UFC appearances, Gaethje has seven performance bonuses. Yes, seven: three "performance of the night" and four "fight of the night".
Interestingly enough, should these two fighters be matched up against one another next, they will both be coming into the fight following a first-round TKO finish of Donald Cerrone.
Of all the fighters on this list, Gaethje and McGregor have the smallest odds differential, with McGregor being a -130 favorite over Gaethje's +100 underdog status.
Jorge Masvidal – Welterweight Division
Moneyline odds
McGregor +135
Jorge Masvidal -177
This next potential matchup is probably the least likely, but it's fair to mention anyway. Jorge Masvidal and Conor McGregor haven't been strangers on social media either, with Masvidal possibly being the only fighter on this list to outshine McGregor on platforms such as Twitter.
Both have expressed interest in fighting one another and both have wins over Nate Diaz and Donald Cerrone. They are also both fighters who like to stand in front of their opponents and strike, and both possess knockout power.
It is unlikely though.
Dana White's comments that he thought McGregor was too small for Masvidal seemed to fire up McGregor even more for this fight, but only temporarily. McGregor's long periods away from the sport has caused Masvidal to look for other opportunities and, after the 2019 he had, there are plenty.
With what's on the table, and to keep the divisions moving at a proper pace, it is much more likely that Masvidal will next be fighting Kamaru Usman for the welterweight title.
With that said, early odds are in Masvidal's favor should this fight take place. Masvidal is a -177 favorite over Conor, who is a +135 underdog.
Nate Diaz – Welterweight Division
Moneyline odds
McGregor -278
Nate Diaz +205
Although many were clamoring for it years ago, the trilogy fight with Nate Diaz is another possibility that most likely will not be Conor's next fight.
With Conor taking a lot of time off from the sport and Diaz losing his last fight to Masvidal, the interest in a rubber match between these two is still there, but it's not as hyped as it once was.
It's more likely that after both fighters establish a few consecutive wins that this trilogy fight will no doubt take place.
As it stands, McGregor is the favorite to win should this fight occur. McGregor is a -278 to Diaz's +205.
Khabib Nurmagomedov – Lightweight Division
Moneyline odds
McGregor -278
Khabib Nurmagomedov +205
If McGregor doesn't fight Gaethje, this is likely to be the next fight.
But, a few things need to play out in order for it to happen.
A rematch between Khabib Nurmagomedov and Conor McGregor will all depend on the outcome of UFC 249, where Khabib will defend his title against Tony Ferguson.
Should the card go off without a hitch and should Khabib defend his title successfully, it's more than likely that McGregor will jump the cue for a rematch for the lightweight title.
The pair's fight at UFC 229 was the highest-grossing UFC pay-per-view of all time and, despite the controversy that followed, the UFC would be foolish to not want to cash in on that success once again. The other fighters may not like it, but it wouldn't mark the first time that McGregor has jumped the queue.
However, should Ferguson defeat Khabib, then all bets are off.
It is unlikely that McGregor would jump into a title fight with Ferguson, as much as fans would want to see it.
If Khabib loses his title at UFC 249, McGregor is likely to officially sign a fight with Gaethje with Ferguson possibly waiting to challenge the winner as the other top-six fighters Dustin Poirier and Dan Hooker are likely to fight later this year.
Should Khabib beat Ferguson and accept a rematch with Conor, it will, not surprisingly, be Khabib who enters the cage as the favorite. Khabib is currently seen as an impressive -345 to McGregors underdog status of +250.
We will keep you updated on who will McGregor fight next. Until then, check out the latest odds for Khabib vs Ferguson at UFC 249:
The odds for the Khabib vs Ferguson are provided by bet365 NJ, DraftKings Sportsbook, and William Hill NJ.
Bet $50 Get $50 (in cash) by using the promo code WSN50 on William Hill.
Money Line Khabib Nurmagomedov vs Tony Ferguson
Conor McGregor FAQ
When is Conor McGregor likely to fight again?
McGregor announced that he plans to fight again soon and his striking coach believes a fight on July 11, during International Fight Week, seems the most likely.
When was McGregor's last UFC fight?
Conor McGregor last fought on January 18, headlining UFC 246 against Donald Cerrone. McGregor won via first-round TKO.
Has Conor McGregor ever been a UFC champion?
McGregor is a former featherweight and lightweight champion and is also the first UFC fighter in history to hold championships in two different weight classes simultaneously.

Bet on UFC With the Best NJ Sportsbooks

21+ | NJ, WV, PA, IN, IL, CO, IA, TN, MI, VA only | T&C apply
Great payment and customer support
Access to fantasy sports with one account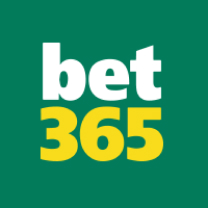 21+ | T&Cs, time limits & exclusions apply
Impressive range of bonuses
One of the worlds biggest sportsbooks

Terms and conditions apply | 21+ | NJ only
Lots of betting options
Daily odds boost
Great live betting section
More UFC Predictions & Odds
UFC Vegas 57 Tsarukyan vs Gamrot: Official Results
Take a look at the official results and latest news from UFC Vegas 57! …
UFC
26 June | 19:04 | Jean Marc Valente
UFC Vegas 57 Tsarukyan vs Gamrot: Official Weigh-in Results
Take a look at weigh-in results and latest news for UFC Vegas 57! …
UFC
25 June | 06:39 | Jean Marc Valente
UFC Vegas 57 Tsarukyan vs Gamrot: Prelims Odds, Predictions, Picks
We break down the UFC Vegas 57 Prelims! Find the latest odds, predictions, and our free picks for each fight on the undercard.
UFC
23 June | 09:51 | Jean Marc Valente
Ultimate UFC Betting Guide
Best Sports Betting Strategies
1 January | 00:09 | admin
What Are Futures Bets?
20 November | 16:24 | admin