Gio Reyna's Borussia Dortmund Form Is Positive News for the Club and the US
Gio Reyna's Borussia Dortmund Form Is Positive News for the Club and the US
New Users Only. Min. $5 Deposit. Eligibility restrictions apply. See DraftKings.com for details.
20K public contests per day
Play against friends privately
Win even if you don't finish 1st
New Users Only. Min. $5 Deposit. Eligibility restrictions apply. See DraftKings.com for details.
Major League Soccer has made great strides in recent years, but European soccer remains the pinnacle of the club game. It is home to the most talented players and the most successful coaches, while the Champions League has – in terms of quality if perhaps not prestige and popularity – overtaken the World Cup as the sport's leading competition. Much like any mid-ranking country, the United States should see the export of players to the best leagues in Europe as a priority, provided said players are of sufficient standard to play regularly in the Premier League, the Bundesliga, Serie A, La Liga, and Ligue 1.
There is no doubt about Gio Reyna in that regard. Aged just 17, the attacking midfielder – and son of former national team captain Claudio – is already making waves at Borussia Dortmund, one of the most successful clubs on the planet when it comes to developing young talent. He is the latest American to excel in Germany's top flight, which has proved especially popular for his compatriots down the years. As well as current stars such as Tyler Adams (RB Leipzig), John Brooks (Wolfsburg), and Josh Sargent (Werder Bremen), the league has also provided a home to Weston McKennie, Eric Wynalda, Christian Pulisic, Fabian Johnson, Jermaine Jones and Kasey Keller among others.
When you watch Reyna play soccer, it is easy to forget he is just 17 years old. His decision to swap New York City for Dortmund last year, which drew some criticism from some quarters due to concerns over game time at Signal Iduna Park, has been fully justified.
It is, however, fair to say that even Reyna himself probably did not expect to become so central to the BVB team at this stage of his fledgling career. He made 18 appearances in all competitions last term, becoming the youngest American to appear in the Bundesliga in the process. The 2019/20 campaign also saw him become the youngest player in DFB-Pokal history, the third-youngest to appear in a Champions League knockout tie, and the youngest American to record an assist in Europe's biggest competition.
Reyna Goes From Strength to Strength but Caution Is Needed
Still not 18 until next month, Reyna has made a fine start to the season. Whereas only two of his 15 Bundesliga appearances last time out were from the beginning of matches, he has started all four of Dortmund's games to date in 2020/21. In Saturday's 1-0 victory over Hoffenheim Reyna was deployed as an inside forward on the left, having also been used as a No.10 behind split strikers this campaign. His flicked header put Erling Haaland through on goal in the 76th minute, and the Dortmund striker scored for Marco Reus to net the winner.
Reyna scored in the 3-0 victory over Borussia Monchengladbach last month, before recording three assists in a 4-0 win against Freiburg at the start of October. That was a remarkable feat for the teenager, who became the first American to provide three assists in a game in one of Europe's top five leagues since Steve Cherundolo did it for Hannover more than 12 and a half years ago.
Dortmund boss Lucien Favre will be delighted by the way in which Reyna has hit the ground running this season. He has already struck up a promising partnership with Haaland and Jadon Sancho, two more members of BVB's crop of talented youngsters that also includes the English midfielder, Jude Bellingham. Reyna has been likened to Kaka for his combination of technical and physical gifts and his ability to break into the opposition box to get into goalscoring positions – high praise indeed given that the former Milan and Brazil star won a Ballon d'Or and the Champions League during his career.
Technically gifted, intelligent with his positioning, and creative with his passing, Reyna's talent is in no doubt. He also looks to have a terrific mentality, always demanding the ball and never hiding from responsibility despite his tender years. However, fans of the United States national team must not burden Reyna with unrealistic expectations. He is still a teenager, after all, and players' development is rarely linear; there may be bumps in the road ahead. Right now, though, it is not an exaggeration to say Reyna is one of the most exciting young players in Europe. As Favre said earlier this year: "In training, you can see that he has something special… if you can't see that, you're blind."
---
Editor's Picks
---
Consistency the Name of the Game as Dortmund Seek Title
In a way, Saturday's slender victory over Hoffenheim will have pleased Favre more than the more comfortable triumphs over Gladbach and Freiburg. Over the past couple of seasons, Dortmund has been undone by a lack of consistency, and an inability – at least relative to Bayern Munich – to emerge victorious from contests in which they were not at their best. BVB were the better team at the weekend, but Favre will have been delighted by the way his team stuck at it despite not making the breakthrough in the first 75 minutes at the Rhein-Neckar-Arena.
Dortmund has fluffed their lines once already this term, succumbing to a shock 2-0 defeat by Augsburg on the same weekend Bayern lost to Hoffenheim. Yet this has been a decent start to the season for BVB, who have taken nine points from a possible 12 while keeping three clean sheets along the way. The table does not mean much at this early stage of proceedings, but Dortmund is just one point off RB Leipzig in first place ahead of this weekend's derby against Schalke, which they are heavy favorites to win – DraftKings Sportsbook offer -420 on a Dortmund victory.
As far as the title is concerned, the bookmakers are clear: Bayern remains -835 favorites, with Dortmund a much longer bet at +600. Favre will not mind being underdogs, though, and there is much to be excited about when it comes to his team's young players – including the son of a former United States international with a big future ahead of him.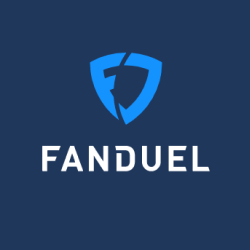 Get a deposit bonus up to $500!
Sign up at FanDuel and receive a 20% deposit bonus up to $500
Play Now
Sign up at FanDuel and receive a 20% deposit bonus up to $500
More Bundesliga Predictions & Odds
German Soccer Struggles Internationally While Bayern Munich Are Ascendant at Club Level
Bayern are the reigning European champions and favorites to scoop the prize again this season, but the national team is in a much less favorable position.
Bundesliga
November 23
David Alaba Will Be a Big Loss but Bayern Munich Will Have a Plan to Replace Him
The Austria international looks set to depart the Allianz Arena either in January or next summer but the Bavarian club will no doubt have a plan up their sleeve …
Bundesliga
November 16
Bayern Munich Show They Are Still the Bundesliga Team to Beat With Borussia Dortmund Win
Borussia Dortmund had their chances against Bayern Munich on Saturday but it was a familiar outcome as the two giants of German soccer met at Signal Iduna Park.
Bundesliga
November 9
Greg Lea
Greg Lea is a freelance soccer journalist from London. He is the former editor of The Set Pieces, and has contributed to the Guardian, FourFourTwo, and ESPN. A Crystal Palace fan, he is a long-time subscriber to the belief that it's the taking part that counts.
Email: greg.lea@wsn.com