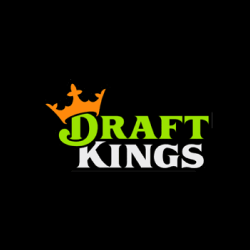 Get a deposit bonus up to $500!
Sign up at DraftKings and receive a 20% deposit bonus up to $500
Play Now
Sign up at DraftKings and receive a 20% deposit bonus up to $500
2020 American League MVP Betting Odds
The odds for the AL MVP 2020 are provided by DraftKings. Updated August 18.
Odds from DraftKings. Get up to a $1,000 sign-up bonus at DraftKings today or check out more offers and promo codes for the best online sportsbooks.
Who Are the Favorites to Win the 2020 AL MVP Award?
The MLB season remains pushed back for a while and while we're waiting for sports to come back we're taking a look at the favorites to win the AL MVP.
It is hard to think of an off-season in baseball that had more roster upheaval with blockbuster trades and enormous signings than this one.
Most of the action happened in the American League where last season's World Series representative in the AL, the Houston Astros, have become in embroiled in a huge cheating scandal, the New York Yankees signed former Houston ace Gerrit Cole and the Red Sox shipped off 2018 AL MVP Mookie Betts to the Dodgers in the National League.
With all the movement in the American League, the futures bets for the AL MVP has become rather narrow, but there are a few intriguing possibilities that could pay off in huge ways for the adventurous bettor.
Mike Trout
With former Red Sox outfielder Mookie Betts heading to the Dodgers in a trade this month, the AL MVP race has a huge frontrunner in the Los Angeles Angels outfielder Mike Trout.
Trout won the 2019 AL MVP, adding to his two previous MVP crowns in 2014 and 2016, and has never finished below 4th in the voting for MVP in any of his eight complete seasons.
While everyone agrees that Trout is primed for his fourth MVP title, especially now that Mookie is in the NL, there is one small flaw that has plagued Trout the last three years and that is health.
Trout has played 114, 140, and 134 games in each of the last three seasons. Another serious injury to the centerfielder could easily shake up the race for the AL MVP and bring some longshots into focus that could pay huge dividends.
Aaron Judge and Francisco Lindor
The two current betting runners-up to Trout include Yankees slugging outfielder Aaron Judge and flashy Cleveland Indians shortstop Francisco Lindor.
Although Judge also suffers a bit from the injury bug, it is hard to deny that he has the skill set to put together a season that rivals Trout for best in the AL. Another factor that Judge has going for him in contrast to Trout is that he plays in the New York market for a Yankees team that is heavily favored to win the American League.
Lindor is a spectacular all-around player that could easily make a run at an MVP because he hits for power, steals bases and is one of the most charismatic players in the AL. If Trout loses 25-35 games, expect Lindor to fill that gap and become the leader, although he'll need the Indians to play better than their projections as the club is expected to miss the playoffs in 2020.
Giancarlo Stanton
Looking at a few of our favorite longshots, one that certainly commands attention is the other power-hitting Yankees outfielder, Giancarlo Stanton. The 30-year-old slugger missed most of last year with injuries.
Stanton offers value in the same way that Judge does because he plays in New York, and he's shown he has the skills to produce monster seasons as he did in his 2017 NL MVP season.
That year, Stanton hit 59 homers, drove in 132 runs with an OPS of 1.007. At 33-1, Stanton is worth a flyer if he can stay healthy as he did in 2017 and 2018 where he played at least 158 games in each season.
Gerrit Cole
If you are looking for a pitching longshot, then it would be wise to look at the AL Cy Young frontrunner, the Yankees' Gerrit Cole. The strong right-hander is poised to win his first Cy Young award after coming in second last season to former Astros teammate Justin Verlander.
It is difficult for a starting pitcher to win the MVP, but if Trout gets hurt, then the door is wide open for a hurler like Cole to win the first AL MVP crown since Verlander did for the Tigers in 2011.
At 50-1, Cole presents an opportunity that could create a nice windfall, if the cards fall his way.
What is the AL MVP Award?
In the National and American League each season, the best player is awarded the league's Most Valuable Player Award. The MVP trophy is the top achievement that any player can obtain in Major League Baseball.
The award is important because it is a mark of excellence that holds substantial weight when a player's legacy is judged by voters for the Hall of Fame at the conclusion of a player's career.
Check out our Prop Drop video for an interesting talk around the AL MVP Award.

How is the American League MVP Award Decided?
The AL MVP Award is chosen by a group of baseball writers. Each team in the American League has two writers that are given votes for the league's MVP award.
The voters are usually writers that follow the team on a daily basis and see most of the other players in the league. These voters use their ballots to designate a place for the players they feel are worthy of the award.
Once their ballot is completed, voters have chosen a first through tenth place player for the MVP in the league they are voting for, whether it be for the American or National League.
The votes are then calculated by the Baseball Writers' Association of America, who employs a weighted formula to count the final vote totals and designate an eventual winner of the honor.
There has been just one tie for an MVP award since the leagues split their voting in 1931. That irregularity happened in 1979 when Keith Hernandez and Willie Stargell tied in votes and both won the NL MVP.
Who Has Won the Most MVP Awards?
Barry Bonds leads the MLB in total wins with seven MVP trophies. In the early 1990s, Bonds won three MVP awards in four years. Bonds then won four straight NL MVPs from 2001-2004 with the San Francisco Giants.
Next to Bonds, Yankees' legends Mickey Mantle, Yogi Berra, and Joe Dimaggio won three AL MVP awards.
Other American League superstars to win three MVP awards include controversial shortstop Alex Rodriguez. Boston Red Sox slugger Ted Williams won two MVP awards during his prolific career.
How Do I Find AL MVP Bets Online?
For sportsbooks like DraftKings, bettors looking for MLB futures bets, like AL MVP, must first click on the A-Z SPORTS tab. Under the heading of BASEBALL, you'll see MLB and you should click that link.
Next, click PLAYER FUTURES, and underneath that banner, you'll see four choices to click, including AL MVP.
Unfortunately, odds for the AL MVP are not yet available. Make sure to follow WSN and we'll come back with the latest odds from the best sportsbooks.
For more on MLB betting check out our quick guide on "How to bet on MLB".

More MLB Predictions & Odds
Where Can I Bet on MLB Games Legally?
If you're wondering where and how to bet on MLB games legally within the United States, we got you covered.
MLB
December 8
Tampa Bay Rays vs Los Angeles Dodgers Game 6 Predictions, Odds & Picks (October 27)
Take a look at the odds, predictions, and picks for Rays vs Dodgers on October 27, 2020.
MLB
October 27
Tampa Bay Rays vs Los Angeles Dodgers Game 5 Predictions, Odds & Picks (October 25)
Take a look at the odds, predictions, and picks for Rays vs Dodgers on October 25, 2020.
MLB
October 25