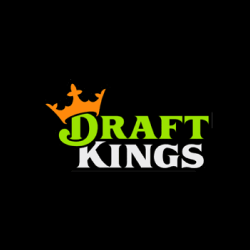 Get a deposit bonus up to $500!
Sign up at DraftKings and receive a 20% deposit bonus up to $500
Play Now
Sign up at DraftKings and receive a 20% deposit bonus up to $500
2020 National League MVP Betting Odds
The odds for the NL MVP 2020 are provided by DraftKings Sportsbook, to see the full odds list, or to place a bet at DraftKings, click on the odds below. Updated August 18.
Odds from DraftKings. Get up to a $1,000 sign-up bonus at DraftKings today or check out more offers and promo codes for the best online sportsbooks.
What Is the NL MVP Award?
Awarded to the best player in each of baseball's two leagues, the American and National, the Most Valuable Player Award is the biggest award that any player can receive in their career in Major League Baseball.
The award is special because it is a symbol of excellence that holds significance when a player's career is gauged by Hall of Fame voters after the player retires from baseball.
How Is the National League MVP Award Decided?
The NL MVP Award is given by a group of baseball writers. Each baseball team in the National League is represented by two writers that follow the team they are voting on behalf of for the award.
These voters use their ballots to assign a place for the players they believe are praiseworthy of the award.
Once their ballot is filled out, voters will have selected a first through tenth place player for the award in whichever league they are voting within, whether it be the American or National League.
The votes are then counted by the Baseball Writers' Association of America, who utilizes a weighted formula to tally the final totals and name an eventual winner of the accolade.
Who Has Won the Most MVP Awards?
Barry Bonds leads the National League and all of baseball with seven MVP trophies. Bonds won three MVP awards in four years in the early 1990s, then won four straight NL MVP crowns from 2001-2004 with San Francisco.
Next to Bonds, the St. Louis Cardinals slugger Albert Pujols won three NL MVP trophies in five years with his first coming in 2005 and his last in 2009.
Other National League superstars to win three MVP trophies include Philadelphia third baseman Mike Schmidt and Cardinals first baseman Stan Musial.
Catcher Roy Campanella also won three NL MVP Awards with the Brooklyn Dodgers.
Who Are the Favorites to Win the 2020 NL MVP Award?
New right fielder for the LA Dodgers, Mookie Betts, has the gold gloves and the impressive bat to win his second MVP crown after taking home the 2018 AL MVP for his former club, the Boston Red Sox.
But Betts has some company at the top of the NL MVP odds from teammate and 2019 NL MVP Cody Bellinger. The slugging outfielder is certainly a strong candidate for a back to back MVP run, especially with Betts now hitting at the top of the lineup.
Mookie Betts
With the blockbuster trade of Mookie Betts from the Boston Red Sox to the Los Angeles Dodgers, the NL MVP race gained a new frontrunner. But with the larger confines of Chavez Ravine, the smaller Betts will be faced with a bigger challenge at the plate than he had at Fenway Park.
After turning 27 in the off-season, Betts' move to the Dodgers should put him atop a lineup that features quality bats throughout, giving the right fielder a realistic chance at scoring well over 130 runs.
Betts doesn't offer the value of some of the other NL MVP favorites and it is wise to think that there is a little helium in those numbers as bettors adjust to the trade and the lineup that the Dodgers have put together for 2020. Regardless, Betts is incredibly talented and it won't be a surprise to see his name in the three finalists named around the World Series.
Cody Bellinger and Christian Yelich
The two runners-up to Betts in the odds are the last two NL MVPs as Milwaukee Brewers outfielder Christian Yelich won in 2018 and the Dodgers' Bellinger won last year.
Both players are set at +700 and if health stays true for Yelich, he could easily walk away with his second NL MVP in three years. But for Yelich, the back has caused him problems and his injuries last season definitely cost him a legitimate shot at the second straight most valuable player trophy.
Yelich has hit 80 homers, driven in 207 runs and scored 218 runs during his two seasons in Milwaukee, hitting at the very friendly confines of Miller Park and if his health cooperates, it is hard to see the outfielder not putting up another MVP-worthy season.
The 24-year old Bellinger put together a career year in 2019, hitting .305, with 47 homers, 121 runs, and 115 RBI. The left-hander also stole double-digit bases for the third straight year and became an incredibly tough out at the plate for opposing pitchers.
Projection systems show Bellinger's 2019 was no fluke and they expect the outfielder to post eye-popping numbers at the plate once again.
Ronald Acuna Jr.
Acuna Jr. posted a season at 21-years of age that rivals the best years of hall of famers. The Braves' center fielder hit .280, scored 127 runs, drove in 101 runs and hit a staggering 41 homers.
Although it is hard to see Acuna doing even more in his second full season, to win the NL MVP, all the Braves' leadoff man will have to do is improve his batting average. Along with those impressive offensive numbers, Acuna threw in 37 stolen bases, making a 40/40 season a distinct possibility.
Acuna Jr. offers an interesting play and we feel that he has more to accomplish in 2020.
Freddie Freeman
When looking at the longshots, the Braves' first baseman Freddie Freeman stands out as a high ceiling player who is hopefully healthy from off-season elbow surgery.
Freeman possesses an offensive skill set that could easily challenge for the triple crown, boosted mightily by the fact that Acuna Jr. hits leadoff for Atlanta.
At 25-1, Freeman offers plenty of value to the bettor who believes that Atlanta is poised to take the next step and make a run at the NL pennant.
How Do I Find the NL MVP Bets Online?
For sportsbooks like 888Sport NJ, bettors looking for MLB futures bets, like NL MVP, must first click on the A-Z SPORTS tab. Under the heading of BASEBALL, you'll see MLB and you should click that link.
Next, click PLAYER FUTURES, and underneath that banner, you'll see four choices to click, including NL MVP.
Current odds for NL/AL MVP are not available. Check back with WSN, we'll keep you updated with the latest odds as soon as they are made available by the sportsbooks.
More MLB Predictions & Odds
Where Can I Bet on MLB Games Legally?
If you're wondering where and how to bet on MLB games legally within the United States, we got you covered.
MLB
December 8
Tampa Bay Rays vs Los Angeles Dodgers Game 6 Predictions, Odds & Picks (October 27)
Take a look at the odds, predictions, and picks for Rays vs Dodgers on October 27, 2020.
MLB
October 27
Tampa Bay Rays vs Los Angeles Dodgers Game 5 Predictions, Odds & Picks (October 25)
Take a look at the odds, predictions, and picks for Rays vs Dodgers on October 25, 2020.
MLB
October 25
What Are Futures Bets?
November 20
How to Bet on MLB
November 15