Alabama vs LSU: Which Will Have the Most Players Drafted in the 1st Round? Odds
Alabama vs LSU Players Drafted in the First Round – Odds
In a recent mock draft done by the Los Angeles Times, there were six players from each team chosen in the first round.
If that were to happen, they would tie Miami, who scored six first-round draft picks back just before the 2004 season.
But the current predictions of odds of which college will out select the other in the first round of the 2020 NFL Draft have Alabama as the clear-cut favorite:
Total Alabama and LSU Players to Be Drafted in the 1st Round
Odds provided by 888Sport NJ.
| 888Sport NJ | Over 5.5 | Under 5.5 |
| --- | --- | --- |
| Alabama | +110 | -134 |
| LSU | +235 | -305 |
Two of the biggest rivals from the NCAA Football's Southeastern Conference (SEC) are the LSU Tigers and the Alabama Crimson Tide, and though both teams are far from the gridiron, this week they will be competing for a different (unofficial) title.
And that would be the school that snags the most first-round draft picks in the upcoming 2020 NFL Draft, happening virtually and sans a live studio audience from Thursday, April 23 through Saturday, April 26.
There are plenty of talented young players in this draft class from both LSU and Alabama who will soon become millionaire athletes in the NFL, and here we take a look at the predictions and odds of which of the two prestigious football universities will accumulate the most first-round picks in 2020.
First, though, here are the answers to a few basic questions.
If you are wondering which college produces the most NFL stars, check out this map!
How Did the LSU Tigers Do in 2019?
Last season, the LSU Tigers did about as well as you can do in college football by winning the National College Championship against the Clemson Tigers by a score of 42-25.
LSU had a perfect season in 2019, with a 15-0 record (8-0 SEC) using a spread offense under the guidance of head coach Ed Orgeron.
The Tigers started the season ranked sixth in the preseason AP Poll and ended 2019 as the number one ranked team in the NCAA.
How Did the Alabama Crimson Tide Do in 2019?
Head coach Nick Saban's Alabama Crimson Tide finished 2019 with an 11-2 record (6-2 SEC) and might have competed for the national title had their star quarterback, Tua Tagovailoa, not had his season end prematurely due to a hip injury.
The team ran a multiple schemed offense and was not selected to compete in the College Playoffs for the first time since the postseason format began in 2014.
Alabama did manage to beat Michigan in the Citrus Bowl by a score of 35-16, preventing the Wolverines from scoring any points in the second half of that one-sided game.
Did LSU and Alabama Play Each Other in 2019?
Yes, the two teams went head to head in November with both the Crimson Tide and Tigers entering that matchup with an 8-0 record.
LSU ended up winning that game by a score of 46-41, with Joe Burrow throwing for 393 yards and 3 touchdowns with no interceptions in that game and Tua Tagovailoa throwing for 418 yards and 4 touchdowns with one interception.
There were 34 total points scored in the fourth quarter alone of that exciting matchup, a game featuring huge outings from many of the rushing and receiving stars who are about to enter the 2020 NFL Draft.
Many NCAA football fans were hoping to see a rematch between those two SEC rivals in the National College Championship finals, but Alabama failed to qualify after their star quarterback, Tua Tagovailoa, had his season come to a jarring premature halt due to his hip being severely dislocated, ending his final college season after just nine games.
Which Player Is the Biggest Star From LSU?
The LSU Tigers produced many big names in 2019, but none bigger than quarterback Joe Burrow, who was a major reason for the team's success as National Champions.
Burrow won the Heisman Trophy, the Maxwell Award and the Johnny Unitas Golden Arm Award (among many others) after throwing for 5,671 yards and 60 touchdowns with only 6 interceptions on the season.
Burrow is expected to be selected first overall in the draft by the Cincinnati Bengals, a 2-14 team in 2019 that is hoping to find in Burrow their franchise quarterback of the future.
Which Player Is the Biggest Star From Alabama?
The Crimson Tide was known for their outstanding wide receiver corps (specifically Jerry Jeudy and Henry Ruggs), but the biggest name on the roster was star quarterback Tua Tagovailoa.
Unfortunately for him and the team, Tagovailoa's college journey was a bit bumpy due to injuries – for more on that, check out our prior coverage: "Which NFL Team Will Draft Quarterback Tua Tagovailoa?".
Some experts have argued that an injury-free Tagovailoa might have been selected in this draft before Joe Burrow would be, meaning first overall, but now questions about Tagovailoa's ability to stay healthy are keeping him lower in the draft and he could fall even farther back than many expect.
How Many Alabama/LSU Alumni Have Ever Played in the NFL?
Since the NFL began holding drafts back in 1936, the Alabama Crimson Tide have had 365 players drafted into the league, the most famous of those being quarterbacks Joe Nameth and Ken Stabler, while eight of them have been elected into the NFL Hall of Fame.
In that same time period, the LSU Tigers have had 320 total players drafted, including 41 players taken in the first round and two overall number one picks (running back Billy Cannon in 1960 and quarterback Jamarcus Russell in 2007).
How Many Alabama/LSU Alumni Are in the NFL Right Now?
Currently, Alabama has the most alumni in the NFL with 56, which represents 27 percent more players on NFL active rosters than the number two school has, which is Ohio State University with 44 alumni in the league right now.
The Baltimore Ravens and the Washington Redskins each have six former Crimson Tide players on their active rosters, tied for the most in the NFL.
LSU currently has six of its former players on active NFL rosters, which is the same number as five other college programs have in the league – Georgia, Florida, Florida State, Miami (Fla.) and Oklahoma.
How Many Alabama/LSU Players Were Drafted in the First-Round Last Offseason?
Alabama had three total first-round picks during the 2019 NFL Draft:
Quinnen Williams, defensive tackle taken by the New York Jets with the 3rd pick
Jonah Williams, offensive tackle taken by the Cincinnati Bengals with the 11th pick
Josh Jacobs, running back taken by the Oakland (now Las Vegas) Raiders with the 27th pick
LSU had just one player drafted in the first-round last offseason, and that was Devin White, inside linebacker taken by the Tampa Bay Buccaneers with the 5th overall pick.
How Many Total Alabama/LSU Players Are Predicted to get Drafted in 2020?
Currently, there are 11 Alabama players that could be drafted in 2020, which would come close to breaking their record in 2018 when 12 of their alumni were selected.
Right now, there are about 16 LSU players predicted to be selected in the 2020 NFL Draft, which would shatter the previous record set by Alabama (see above).
Keep in mind, these predictions are all made in mock drafts, so absolutely nothing is set in stone and anything can still happen.
Bet on the NFL Draft with these NJ Sportsbooks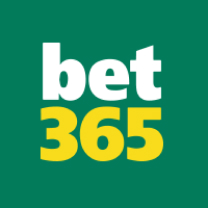 21+ | T&Cs, time limits & exclusions apply
Impressive range of bonuses
One of the worlds biggest sportsbooks

21+ | Terms and conditions apply
Fastest payout platform
Many withdrawal options
Live right now feature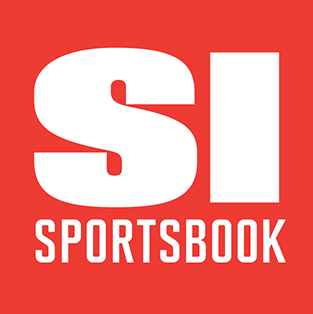 21+ CO Only | Terms and conditions apply
Beginner friendly
Fantastic odds
More NFL Predictions & Odds
2022 NFL Draft Running Backs Prospects, Predictions, and Picks
The 2022 NFL Draft will feature some top talent at the running back position, so here we break down the best.
NFL
21 March | 07:12 | Mike Lukas
Aaron Rodgers Trade Rumors, Predictions, Odds, Pick
Trade rumors regarding Aaron Rodgers are floating around so we share our predictions, odds, and pick of which team he will play for next.
NFL
7 March | 05:04 | Mike Lukas
NFL History of the Los Angeles Rams vs Cincinnati Bengals: Wins, Losses, and Other Helpful Trends
Let's go over the NFL History of the Los Angeles Rams vs the Cincinnati Bengals including the wins, losses, and other helpful trends to know before you place your bets.
NFL
8 February | 05:29 | Mike Lukas
How to Bet on the NFL
Easy explanations of how to bet on NFL football and read NFL odds including money line, point spread, over/unders, props, parlays, teasers, and lots more.
10 October | 00:49 | admin
American Odds and the Concept of -110
2 October | 22:26 | admin
What Are Over/Under Bets in Sports Betting?
27 September | 21:05 | admin