TB Bucs are high off their Week 6 blowout of the previously unbeaten Packers, 38-10
The LV Raiders are well rested after a bye week and confident after beating the Chiefs
These two last played each other in 2016 when the Raiders beat the Bucs in OT, 30-24
New Users Only. Min. $5 Deposit. Eligibility restrictions apply. See DraftKings.com for details.
20K public contests per day
Play against friends privately
Win even if you don't finish 1st
New Users Only. Min. $5 Deposit. Eligibility restrictions apply. See DraftKings.com for details.
Buccaneers vs Raiders Odds
Check out our latest NFL predictions and picks for this Sunday Night Football game!
Odds from DraftKings. Get up to a $1,000 sign-up bonus at DraftKings today or check out more offers and promo codes for the best online sportsbooks.
Buccaneers vs Raiders Predictions and Picks
The Raiders 6th ranked offense puts up better offensive numbers than the Bucs except when it comes to scoring, but since the Raiders' defense is ranked in the bottom third of the league while Tampa Bay is first overall on that side of the ball, the Buccaneers covering this spread in Week 7 seems likely.
Pick:
Bucs -4 (-110)
How to Watch Buccaneers vs Raiders
Buccaneers vs Raiders Information
What
Tampa Bay Buccaneers vs Las Vegas Raiders
Where
Allegiant Stadium in Paradise, NV
When
SNF, Sun, October 25, 2020; 8:20 PM ET
How to watch
NBC
GOAT quarterback Tom Brady and his Tampa Bay Buccaneers are riding high after their Week 6 blowout of Aaron Rodgers and his previously unbeaten Green Bay Packers by the lopsided score of 38-10, so forgive them if they aren't too intimidated to go up against a team that has been as up and down as the Raiders have been.
Las Vegas is learning to embrace its new Raiders football team as QB Derek Carr and head coach Jon Gruden pulled off a Week 5 miracle by somehow stealing a victory of the far better Kansas City Chiefs, and now after a restful bye week, they should be ready to face these tough Bucs at home.
These two cross-conference rivals have played each other 10 times (including 1 postseason game), with the Las Vegas Raiders winning 7 of those games and the Tampa Bay Buccaneers winning 3 of them.
Can QB Tom Brady and His Bucs Offense Begin to Click?
Buccaneer's new quarterback Tom Brady was brought in to replace Jameis Winston, who could not stop throwing the football to the other team.
Brady has done his job so far, only throwing 4 picks compared to his 14 touchdown passes, now playing in an offense that has its share of playmakers, unlike on his previous team.
The good news is the Buccaneers are facing a Raiders team who have a defense that allows opponents to score an average of 30 points per game, which happens to about the same number of points the Tampa Bay team typically puts on the board.
Our best NFL bonuses for Week 7 are here!
Can Derek Carr be Effective Against the NFL's Top Defense?
Right now, Raiders QB Derek Carr leads the league in pass completion percentage, 73.1, and he has tossed the ball into the end zone eleven times, impressive even more so when you consider he has thrown just one interception so far this season.
But in Week 7, Carr and his Raiders will face a Buccaneers defense that is currently ranked first in the league after only allowing opponents to gain only 282 total yards and score just 20.3 points every time they play.
Carr's passer rating is 115.9, which is plenty, but his stock will explode upwards if he can somehow lead his wayward Raiders to a win over Brady's Bucs at home.
---
Editor's Picks
---
Buccaneers Key Player: (WR) Mike Evans
One guy the Bucs can't afford to lose to injury is star wide receiver Mike Evans, who has begun to form some chemistry with his new QB, Tom Brady, after having played with someone else for the last few seasons.
Evans is listed as questionable for Week 7, his ankle still an issue and forcing him to be a game-time decision, but if it's close to being ready to go expect him to suit up, the tough playmaker known for playing through his injuries.
This season has been productive so far for Evans, with 23 receptions off 37 targets for 281 yards and 6 touchdowns, numbers that should grow as he and his GOAT quarterback Brady continue to click in the game after game.
Raiders Key Player: (S) Johnathan Abram
Injuries to the Raiders secondary could hamper their effectiveness against the GOAT's air attack, with a couple of their safeties listed as questionable for this Week 7 matchup.
Safety Johnathan Abram will be a game-time decision, suffering from an undisclosed illness, so far with an interception, 3 passes defended, 2 quarterback hits, a fumble recovery, and 28 total tackles with 2 of those for a loss.
The other Raiders defensive back that's listed as questionable for Week 7 is CB Lamarcus Joyner, who is dealing with a hamstring issue, his 21 tackles (3 for a loss), and pass defended just a fraction of what he is capable of contributing when healthy.
Best Promo Codes and Bonuses for Buccaneers vs Raiders Week 7
Here are the best sportsbooks for betting on Buccaneers vs Raiders in your state:
Check out our NFL Pick 'em Contest and maybe you will be the one who gets a $200 Amazon voucher!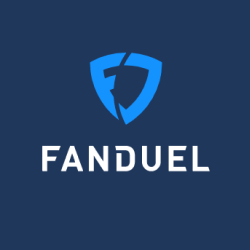 Get a deposit bonus up to $500!
Sign up at FanDuel and receive a 20% deposit bonus up to $500
Play Now
Sign up at FanDuel and receive a 20% deposit bonus up to $500
More NFL Predictions & Odds
Houston Texans vs Detroit Lions Predictions, Odds & Picks
Take a look at our predictions, odds and picks for game one of Week 12's Thanksgiving triple header lineup, the Houston Texans taking on the Detroit Lions.
NFL
November 26
Washington Football Team vs Dallas Cowboys Predictions, Odds & Picks
Check out our predictions, odds and picks of this Week 12 NFC East basement showdown between the Washington Football Team and the Dallas Cowboys.
NFL
November 26
Best NFL Week 12 Promo Codes & Betting Bonuses 2020
We've compiled the best NFL bonuses, promo codes, and offers across the Sportsbook world to get you ready for another week of football! …
NFL
November 25
Mike Lukas
Mike Lukas is a retired standup comedian turned freelance writer now living in Dallas, Texas, originally from Cleveland, Ohio. His love for the game of football and all things Cleveland Browns turned Mike into a pro blogger years ago. Now Mike enjoys writing about all thirty-two NFL teams, hoping to help football gamblers gain a slight edge in their pursuit of the perfect wager.
Email: mike.lukas@wsn.com