The Current Online Sports Betting Situation in Oklahoma
As it stands right now, all casino gambling in Oklahoma takes place at over 100 different tribal casinos across the state. There's been a request to make an amendment to the compact between the state and tribal casinos to include a sports betting provision.
This new Oklahoma sports betting bill, House Bill 3375, seeks to legalize a special kind of wagering called pool betting. It was filed in February of 2018 but hasn't made it to a vote.
An estimate put the tax revenue from this form of gambling at roughly $28 million per year and the bill proposes to divert 88% of those funds to the state's Education Reform Revolving Fund.
Pool betting is when all bets must include more than one game or performance, and all prizes must be paid out of the pooled wagers.
The bill's legal definition of pool betting is:
"Wagering on the outcome of one or more competitive games in which athletes participate, or on one or more performances of such athletes in such games where all bets are placed in a common pool or pot from which all player winnings, prizes and direct costs are paid."
This is definitely the state's fastest and easiest route to some form of legalized sports betting.
While pool betting would be a step in the right direction, it will be much more limited than the full suite of sports betting options that are being adopted in other states.
The Supreme Court ruled in favor of PASPA in May of 2018 and since then, and nearly two dozen states have passed legislation or are on their way to passing sports betting legalization, Oklahoma isn't quite there yet but there are signs of life.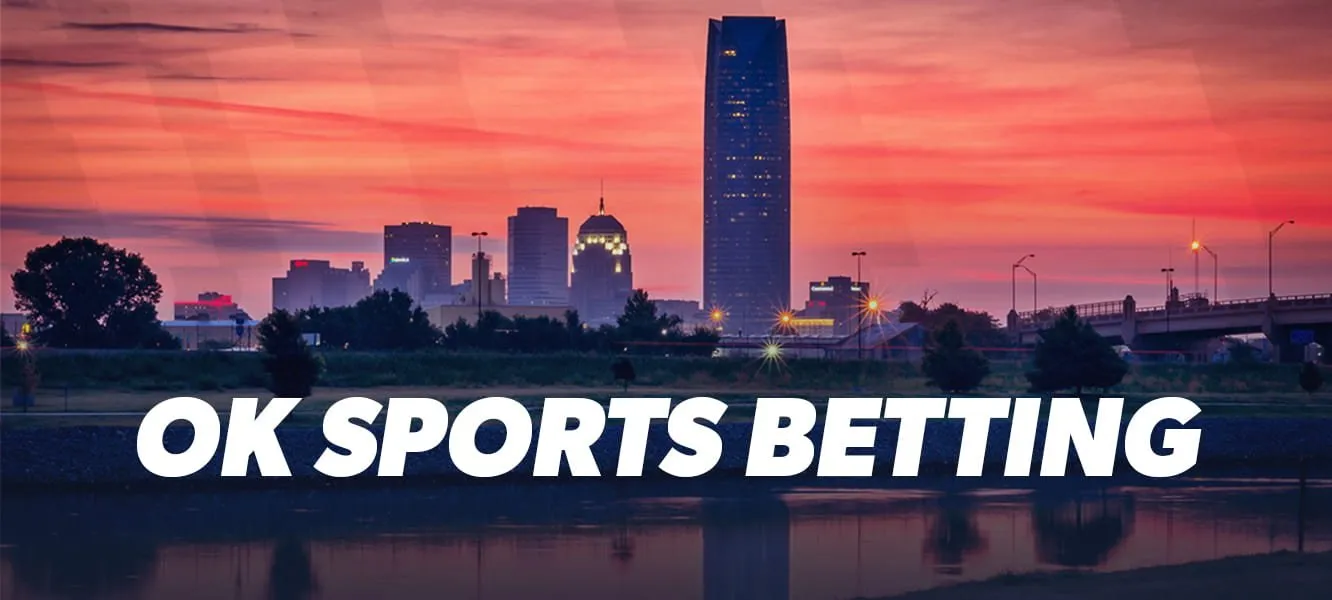 The History of Online Sports Betting in Oklahoma
Gambling has long been associated with the Sooner state, with the aforementioned 100+ tribal casinos currently available to players all over Oklahoma. However, there is absolutely no history of legalized sports betting either online or in casinos.
Historically speaking, the agreement between the state and tribal casinos governs all gaming activity within the state, and it's this agreement that will need to be amended in order to push sports betting legalization forward.
Pari-mutuel betting on horses was the first kind of gambling to be legalized, in 1982, and three race tracks opened. Slots and video gambling machines were later added to these locations to make them "racinos".
In 2002 the state officially sanctioned tribal gaming including poker and table games and casinos quickly began opening. In light of the federal ban on sports betting that had been in place since 1992, it was not included in the state's gambling legislation.
33 tribes currently have gambling compacts with Oklahoma and in 2013 a couple of them tried to introduce legal online poker and casino games. The Cheyenne and Arapaho tribes reportedly reached a deal with OK Governor Mary Fallin and went on to spend $9.5 million developing www.PokerTribes.com.
In 2014 the US Department of the Interior superseded the state government and shut the venture down completely.
The Supreme Court decision to repeal PASPA has been the biggest development in recent years but the actual effects on the casino industry in Oklahoma remain to be seen.
Which Online Sports Betting Sites Are Legal in Oklahoma?
There are no legal sports betting sites in Oklahoma and in the short term at least, that's not going to change.
In the event that Oklahoma online sports betting sites become legal, things will likely work the same way as we've seen other states like New Jersey. First land-based sportsbooks are created in existing casinos and then online betting options are introduced.
However, given that legalization would come in the form of an amendment to an existing tribal casino pact, there are many details to work out in terms of how online sports betting will be handled in the state.
One common approach is for existing casino groups to partner with established online sports betting brands like SI Sportsbook and Caesars. This allows casinos to offer a top-shelf product and to get operations up and running quickly.
If and when legalization does occur, check back here for expert reviews of the best online sportsbooks in Oklahoma.
What Sports Can You Bet on Online in Oklahoma?
Aside from daily fantasy sports (more on that below), there are no sports you can bet on legally online or in person.
If full-on sports betting does become legalized in the state of Oklahoma, there will be a wide range of professional and amateur sports available to bet on.
The Sooner State doesn't have a rich history of professional sports teams, with the only relevant team to casual sports fans being the OKC Thunder. The Thunder are a fixture in the Western Conference Playoffs and boast one of the league's best 1-2 punches in former league MVP Russell Westbrook and perennial all-star Paul George.
The majority of sports fans in Oklahoma get their local action from Oklahoma Sooner football games.
Oklahomans will be able to bet on tons of sports, including:
NFL
NBA
MLB
Golf
NHL
NAS
MMA
Soccer
CFL
LOL (League of Legends eSports)
Tennis
Is Betting on Fantasy Sports Legal in Oklahoma?
Yes. Daily fantasy sports (DFS) players in Oklahoma can bet on DraftKings, FanDuel, Fantasy Draft and Yahoo!
While other states are still in the process of passing legislation to allow DFS betting, Oklahoma is ahead of the curve on this which could potentially help the legalization of sports gambling.
Daily fantasy sports are overseen by both the Fantasy Sports Trade Association and the US Gaming Commission. This means registered players in states where DFS. is already legalized can confidently partake in the action knowing that their deposits and earnings are 100 safe and legal.
Is There No Deposit Sports Betting in Oklahoma?
Since online sports betting is not currently legal in Oklahoma, there are no sanctioned sportsbooks and therefore no deposit bonuses of any kind to speak of.
However, in the event that online sports betting becomes legal, residents of Oklahoma can expect a similar approach to what sites in other states are currently offering.
In states like Rhode Island and Nevada, betting sites offer lots of bonuses and deals that sometimes include free bets. Often the bonuses come in the form of funds that match your first deposit.
If the day comes that Oklahoma does legalize sports gambling there will be plenty of deals and promotions to take advantage of. Check back here for reviews of the best Oklahoma online sportsbooks so you can compare bonuses and offers.
What Is the Future of Online Sports Betting in Oklahoma?
Even though Oklahoma isn't exactly racing towards legalization, there are lots of factors that make it likely to happen sooner rather than later.
Tons of studies have shown the kind of economic impact legalized sports betting can have on a state.
Per the Oxford Economics Group, an estimated $240 million in annual gaming revenue, along with more than 3,000 jobs, would be created within the state of Oklahoma. Those are significant numbers that most lawmakers will have a hard time ignoring for long.
While sports betting legalization bills have been drafted but not acted on, that may change as more states (including neighboring states New Mexico, Kansas, and Arkansas), move towards legalization.
Oklahoma has unique tax revenue decisions to make due to the heavy involvement of tribal casino groups in the state.
Oklahoma Sports Betting Slowly Becoming a Reality
2018 didn't bring legal sports betting to the Sooner State but it did see a new bill brought forward in the state legislature. That's a big first step and with so many casino groups standing to profit from a legal sports gambling industry.
With tribal casinos in favor of adding sports betting provisions to existing compacts, a clear route forward is starting to take shape.
Once the details are worked out between the state and the tribes, we expect to see land-based sportsbooks popping up at casinos all over Oklahoma. From there it's a short jump to full-scale online sports betting.
Make sure to check back on this page for major developments as they happen.