Joey Logano vs Denny Hamlin - The Rivalry is Back for AAA Texas 500
One of NASCAR's top rivalries is back in full swing heading into Texas.
After a coming together at Martinsville, the growing tension between Joey Logano and Denny Hamlin sparked their old feud.
Hamlin had already criticized his rival three weeks earlier at Dover.
Back then, Logano, 24 laps down on race leader Hamlin, held #11 for quite a few laps.
The time lost behind #22 ultimately cost Hamlin's track position, and arguably ended his chances at winning the event.
After the checkered flag, the Joe Gibbs driver was vocal about his frustration with the reigning champion.
Now let's fast forward to Martinsville.
The two ran into each other again, this time in the old-school short track.
Naturally, there were some fireworks again.
Hamlin pushed Logano into the wall, cutting the Team Penske driver's tire.
Logano spun and dropped towards the rear end of the lead lap before bouncing back to finish eighth.
After the checkered flag, he went to confront Hamlin.
The two had a fairly civilized discussion until Logano shoved Hamlin's shoulder before walking away.
Hamlin went after him and a brawl between both pit crews broke out.
The stage had been set for Texas.
How to Watch AAA Texas 500
Where: Texas Motor Speedway in Fort Worth, TX
When: Sunday, November 3rd at 3:00 PM EST
How: NBCSN (TV) | Performance Racing Network (Web radio) | NBC Sports App
A Look at Logano's Rivalries
Logano has made quite a few rivals over the course of his career.
The first well-known feud came in 2010 with Kevin Harvick.
It was Logano's second full season as a Cup Series driver.
Harvick spun him out as the two fought for position at Pocono.
Following the race, Logano went to confront Harvick, leading to a fight.
While the rivalry continued for a few years, the two have seemingly settled down and even shared the broadcast booth on a number of occasions.
In 2015, Logano picked up another rivalry, this time with Matt Kenseth.
It all started in the playoff race at Kansas, with Logano spinning out the 2003 champion to win the race.
Kenseth crashed into the wall, which cost him a spot in the Round of 8.
He got his revenge at Martinsville.
After going a few laps down, Kenseth came back to the track and took out Logano, who had been on a dominant run.
Kenseth got suspended, while the crash cost Logano a win and a spot in the Final Four.
In 2017, the Team Penske driver angered former teammate Kyle Busch at Las Vegas.
Following the race, Busch tried to sucker punch Logano, leading to a brawl between both crews.
Last year, Logano once again found himself involved in a rivalry with his former team, this time butting heads with Martin Truex Jr.
Logano moved Truex out of the way to win at Martinsville and secure a spot in the Final Four.
Truex, the reigning champion, vowed to race Logano the same way should the opportunity arise.
And it did, as the two went head-to-head for the title during the final laps at Homestead.
Logano came out on top, pulling off a safe overtake move to take the lead of the race and the crown.
Denny Hamlin
But the 2018 champion's number 1 rival really seems to be Denny Hamlin.
The former teammates came together for the first time in the 2013 Spring race at Bristol.
Hamlin spun Logano out, dropping the new Penske signing to 23rd.
After the race, #22 went to confront Hamlin and had to be restrained by the #11 pi crew.
The two once again ran into each other a week later at Fontana.
Logano led the race into the final lap, with Hamlin close behind.
The Joe Gibbs driver went for the move, only to have Logano close the door and push him into the wall.
Both cars made contact, with Logano hitting the outside wall while Hamlin went nose-first into the infield barrier.
Kyle Busch overtook the two and won the race, while Hamlin had to miss five races with a lower back injury.
Their six-year rivalry is back.
Joey Logano vs Denny Hamlin – Who Wins at Texas?
This is definitely an interesting battle to keep an eye on.
Hamlin has the edge in wins, with three to Logano's one.
On the other hand, the Team Penske driver has the advantage when it comes to consistency.
The reigning champion has an average finish of 7.2 in the last five races, compared to Hamlin's 18.6.
Additionally, Logano has ten top 10 finishes at Texas in 13 starts since joining Team Penske.
Hamlin has five top 10s in 12 starts during that span, having missed out on one race in 2013 due to his back injury.
While Logano has the edge since then with an 8-4 score, his advantage drops to 3-2 in the last five starts, with one win going Hamlin's way.
The Team Penske driver is the safer pick, but defending Texas winner Hamlin seems to be the best choice for the weekend.
2019 AAA Texas 500 – Odds
The latest odds for AAA Texas 500 are provided by DraftKings Sportsbook.
Good luck!
| Team | DraftKings |
| --- | --- |
| Martin Truex Jr. | +500 |
| Kyle Busch | +550 |
| Denny Hamlin | +600 |
| Kevin Harvick | +600 |
| Chase Elliott | +750 |
| Joey Logano | +800 |
| Ryan Blaney | +1000 |
| Kyle Larson | +1000 |
| Brad Keselowski | +1100 |
| Kurt Busch | +2200 |
| Alex Bowman | +2500 |
| William Byron | +2500 |
| Erik Jones | +2500 |
| Clint Bowyer | +3300 |
| Jimmie Johnson | +3300 |
Bet on NASCAR With These NJ Sportsbooks

21+ | NJ, WV, PA, IN, IL, CO, IA, TN, MI, VA only | T&C apply
Great payment and customer support
Access to fantasy sports with one account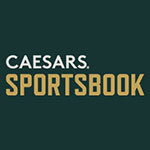 21+ | Terms and conditions apply
Bonus code wsn15
Huge variety of bets and sports
Easyregistration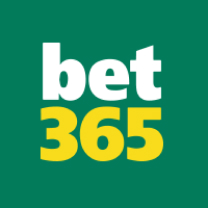 21+ | T&Cs, time limits & exclusions apply
Impressive range of bonuses
One of the worlds biggest sportsbooks
More NASCAR Predictions & Odds
Ally 400 Predictions, Betting Odds, Picks (Cup Series)
Kyle Larson has a chance to escape the doldrums in Sunday's NASCAR Cup race at Nashville Superspeedway. Will the favorite win? Our analysis is here.
NASCAR
23 June | 08:09 | Reid Spencer
Tennessee Lottery 250 Predictions, Picks, Betting Odds (Xfinity Series)
Will Saturday's race at Nashville Superspeedway go to an Xfinity Series regular or a part-timer with lots of seat time? Our analysis is here.
NASCAR
23 June | 05:34 | Reid Spencer
Rackley Roofing 200 Predictions, Betting Odds, Picks (Camping World Truck Series)
Can Ford drivers beat the favorite in Friday night's NASCAR Truck Series race at Nashville Superspeedway? Here's what we think.
NASCAR
23 June | 02:01 | Reid Spencer