The Green Men of WSN's Picks and Best Bets Podcast predict the Pats will win this one. My prediction for the final score is Patriots 23, Bills 20
How to Watch: Bills vs Patriots
What: Buffalo Bills at New England Patriots
When: Saturday, December 21 at 4:30 pm ET
Where: Gillette Stadium in Foxborough, Massachusetts
How (TV): NFLN
Bills vs Patriots – Point Spread
Bills +6, Patriots -6
Buffalo vs New England – Game Preview
After decades of GOAT dominance in the AFC East, football fans finally get to watch another team besides the New England Patriots fight for first place of that division, and that's the Buffalo Bills, who have clinched a postseason berth and need a win here in Week 16 to improve their projected playoff seed.
Quarterback Josh Allen's Bills did a nice job taking care of the Steelers in Pittsburgh last week, winning by a touchdown, 17-10, while Tom Brady's Patriots were taking care of their own business in Cincinnati over the frightful Bengals, crushing Andy Dalton's finished team by a score of 34-13.
Buffalo is the real deal on both sides of the ball, whereas New England has been struggling on offense without many big playmakers on their current roster, so we take a quick look at how these two teams measure up with one another for this Week 16 Saturday battle for the AFC East.
New Users Only. Min. $5 Deposit. Eligibility restrictions apply. See DraftKings.com for details.
20K public contests per day
Play against friends privately
Win even if you don't finish 1st
New Users Only. Min. $5 Deposit. Eligibility restrictions apply. See DraftKings.com for details.
Free play options
Special contests for newbies
Use bonus code WSN50
2nd half contests
Beginner friendly
The 10-4-0 Buffalo Bills
The last time these two teams matched up in Week 4 didn't turn out so good for the Buffalo Bills (see below), but now that Josh Allen's team has won the last four out of their five games, they've begun to identify their strengths and their weaknesses and now believe they are postseason-worthy.
Their strengths are their highly ranked defense and their veteran-based rushing attack, but their weakness is Allen's passing attack and the team's ability to stop the run, all factors that head coach Sean McDermott will use to his advantage on Saturday.
The goal here is not just to beat the Patriots, but to win and take over the AFC East for the first time in forever, which would improve the postseason seeding of the Bills to where they might just be able to skip the Wild Card round of the playoffs, a huge motivator for them in this one.
The 11-3-0 New England Patriots
It has been their defense that has brought the 11-3 New England Patriots this far into the season, with playmakers like Jamie Collins, Danny Shelton and the McCourty brothers (Jason and Devin) making names for themselves with mind-blowing pressure that has opposing quarterbacks scrambling in fear.
The main questions have mostly been regarding the other side of the ball, which is surprising since offense is Tom Brady's area of concern, and the GOAT quarterback typically has that part handled as he and head coach Bill Belichick game plan their team past whatever defense they face.
Only now Brady and Belichick have to work with younger talent (boo hoo), and it will be up to them to figure out how to get their receivers open and their run game finally moving if they expect to make a dent in the rest of the season, let alone the first few rounds of the playoffs.
It also doesn't help New England that, once again, the franchise is mired in cheat-themed controversy based on some illegal video footage that surfaced taped by a film crew the Pats had hired, an ongoing story we recently covered in Patriots Accused of Cheating – Caught Filming Bengals.
Bills vs Patriots – History
These two AFC East rivals have met 119 total times (including 1 postseason game), with Buffalo winning 43 of those times and New England winning the other 75 games.
The last time these two teams played was back in September of this season, when the Patriots barely took care of business in Buffalo by a score of 16-10, giving them a critical divisional win.
If the Bills win this matchup, they'd move to 11-4-0, as would the Patriots, and both teams' divisional record would then be 4-1, however since the Bills' conference record, 8-3, would be a game better than the Patriots (7-4), the two teams would end up switching their seeds.
But if the Patriots come out winners in this one, they'll be 11-4-0 and since they already pretty much own the 2nd postseason seed, they would keep it and get to skip the Wild Card round in the playoffs.
Questions to Answer
Who's favored to win this Week 16 Bills-Patriots matchup?
Which team has a better offense? Defense? Special teams?
Which team's quarterback is more likely to lead his team to victory?
We're going to briefly compare the Bills and the Patriots next and attempt to answer those questions and more.
Offensive Stats Comparison
Buffalo Bills Overall Offense
Ranked 22nd overall in 2019
Passing attack currently ranked 28th
Rushing attack currently ranked 5th
It makes sense that the Buffalo Bills' offense isn't highly ranked currently since it's being run by a young, second-year quarterback, Josh Allen, who (amidst moments of strong-armed brilliance) struggles with accuracy, his completion percentage this season of 59 ranked at the bottom of the list of active quarterbacks.
15-year NFL veteran running back Frank Gore has been impressive (for an 'old' man, especially), the 36-year-old setting a league record this season as the only player to rush for 500+ yards in 15 seasons, helping the Bills' rushing attack become a top-5 weapon.
It's the offensive line that may have to stretch a bit in Week 16 due to injury, with offensive guard Jon Feliciano (undisclosed) and offensive tackle Ty Nsekhe (ankle) both listed as questionable for this one.
New England Patriots Overall Offense
Ranked 18th overall in 2019
Passing attack currently ranked 9th
Rushing attack currently ranked 19th
The run game of the New England Patriots has been surprisingly weak, the combination of Sony Michel and James White predicted to be record-setting, but instead as a unit they have averaged just over 100 yards per game, which is just half of what the league-leading Baltimore Ravens have been averaging.
Last season, the Super Bowl champion Pats had a top-5 defensive unit, but since they've lost many (if not most) of their big-name playmakers on that side of the ball, quarterback Tom Brady seems to have trouble finding open targets who don't go by the name of Julian Edelman.
Except unfortunately for Brady and company, Edelman is currently listed as questionable for Week 16 with some knee tendon damage that's been bothering him, and he will be a game-time decision on Saturday, but it's clear that he has been battling through some severe pain.
Offensive Advantage
Despite their occasional struggles on offense this season, the New England Patriots will have the advantage over the Bills on Saturday because it comes down to the GOAT versus a sophomore quarterback, Josh Allen, who will struggle under the weight of the moment and come up a few points short.
Defensive Stats Comparison
Buffalo Bills Overall Defense
Ranked 3rd overall in 2019
Passing defense currently ranked 3rd
Rushing defense currently ranked 10th
The Buffalo Bills have one of the league's best defenses, the squad allowing opponents to gain a total of just over 190 yards per game and to score just under 16 points per game, with 13 total interceptions and a respectable 42 team sacks.
The two men Tom Brady best keep his eyes peeled for are Bills' defensive end Shaq Lawson, who has 6.5 sacks right now with 17 quarterback hits, a forced fumble and 30 total tackles (12 for a loss) and cornerback Tre Various White, who has 6 interceptions (tied for most in the league) and 23 passes defended, plus 2 forced fumbles and 58 tackles.
It's Week 16, so injuries, of course, are a factor for the Bills' defense, with cornerback Taron Johnson (undisclosed) and defensive tackle Corey Liuget (knee) both listed as questionable for Week 16, most likely game-time decisions on Saturday.
New England Patriots Overall Defense
Ranked 1st overall in 2019
Passing defense currently ranked 2nd
Rushing defense currently ranked 7th
The New England Patriots are fun to watch on defense – they have sacked their opponents' quarterbacks 41 times this season and have intercepted them a league-leading 25 times while keeping them under 13 points per game.
Watch for Patriots' cornerback Stephon Gilmore – the guy can play football, right now with 6 interceptions (tied for most in the league), plus 24 passes defended, a fumble recovery and 44 total tackles.
There may be some big shoes to fill on defense come Saturday, however, with some Patriots players listed as questionable right now, including defensive tackle Byron Cowart (concussion) and cornerbacks Jonathan Jones (groin) and Jason McCourty (groin).
Defensive Advantage
Both of these teams are top-notch on defense, so the advantage on Saturday should be minimal, but the Patriots seem to be statistically superior against both the run and the pass, so they may have a slight defensive edge over the Bills during this game.
Bills vs Patriots – Final Game Analysis
Why Will the Bills Win this Game?
The Buffalo Bills definitely have the defense to shut down the struggling Patriots' offense, but they will need Josh Allen to step up to the intense pressure he's about to face in this one and have the game of his life if the Bills expect to win.
If McDermott expects Allen to have any chance of connecting with his passing targets (John Brown, Cole Beasley, tight end Dawson Knox), he'll have to game plan Frank Gore and Devin Singletary some early carries and they will have to find some open holes.
If those two can provide a solid run game for Buffalo (and maybe a first-quarter lead?), one that the Patriots will be forced to load up against, the Bills have a chance to outscore New England in the end.
Why Will the Patriots Win this Game?
This is the time of year that the New England Patriots shine and the fact that they are coming into the AFC East showdown with a superior record and a slightly better defense should be enough to keep ahead of the Bills, especially in Foxborough.
It's time for Tom Brady to stop waiting for his young receivers to become stars and time to start forcing them to be playmakers by tossing them quick, accurate throws that are tough to defend and easy to catch so that someone besides Edelman begins to see themselves as the solution.
The main key to victory here, though, is to get after Josh Allen – if the Patriots' secondary can shut down the Bills' receivers (and they can), then that gives New England's front line more time to chase down Allen and put the fear of sack in his every thought and move, forcing mistakes and an eventual win in the end.
Bills vs Patriots – Who Will Win?
The New England Patriots' defense will shut down Josh Allen and they will beat the Bills by a field goal because this is the point in the season when Tom Brady plays his best football (regardless of how many stars he doesn't have on his roster), plus this game is in Foxborough, so all that hometown noise will make a huge difference.
The Green Men of WSN's Picks and Best Bets Podcast predict the Pats will win this one.
My prediction for the final score is Patriots 23, Bills 20
Buffalo Bills vs New England Patriots Odds
The latest odds for this game are provided by bet365 NJ, DraftKings Sportsbook, and 888Sport NJ.
Money Line
Bet On NFL With These NJ Sportsbooks
21+ | NJ Only | T&C apply
Impressive range of bonuses
Best betting markets in NJ
1 of the world's top sportsbooks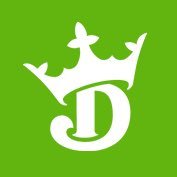 21+ | NJ, WV, PA, IN, IL, CO, IA, TN & MI only | T&C apply
Great banking options
Access to fantasy sports
Beginner friendly
21+ NJ Only | Terms and conditions apply
Beginner friendly
$10 free on your first live bet
Fantastic odds
More NFL Predictions & Odds
Seattle Seahawks vs Philadelphia Eagles Predictions, Odds & Picks
Check out our predictions, odds and picks of this Week 12 Monday Night Football matchup between the Seattle Seahawks and the Philadelphia Eagles.
NFL
November 29
Chicago Bears vs Green Bay Packers Predictions, Odds & Picks
Have a look at our predictions, odds, and picks of this Week 12 Sunday Night Football NFC North battle between the Chicago Bears and the Green Bay Packers.
NFL
November 28
Kansas City Chiefs vs Tampa Bay Buccaneers Predictions, Odds & Picks
Take a look at our predictions, odds, and picks for this Week 12 cross-conference showdown between the Kansas City Chiefs and the Tampa Bay Buccaneers …
NFL
November 28