NFL Draft Big Board 2020 - Top 100 NFL Prospects
There are about two weeks remaining until the 2020 NFL Draft takes place (Thu, Apr 23 – Sat, Apr 25), and at this point, just about every aspect of the event has been affected by the worldwide COVID-19 pandemic.
With team facilities now closed and college pro days and individual player visits canceled, front offices have had to scramble to figure out alternative ways to evaluate their favorite draft prospects, and now they will also have to set themselves up to participate in the event electronically from their individual homes.
For our complete coverage, check out: "All You Need to Know About the NFL Draft 2020".
The way NFL teams appraise prospects this offseason has been constantly evolving in reaction to recent events, with college film and recent combine efforts taking on a lot more weight during this updated process.
Currently, these are the top 100 prospects of the 2020 NFL Draft.
Quick Navigation
The Best 2020 NFL Draft Prospects (1 to 50)
1. Chase Young, EDGE, Ohio State (6-4, 264 pounds)
Despite (arguably) being the overall best athlete in this 2020 draft class, Chase Young will most likely not be the player chosen first, but that has nothing to do with how the experts see him fitting into the NFL as an immediate contributor his rookie season.
In fact, Young is expected to have an instant impact for whichever team drafts him, with many mock drafts, including WSN's "First Round NFL Mock Draft 2020″, having him going to the Washington Redskins with the second pick.
In just 12 games for the Buckeyes last season, the athletically aggressive Young posted 16.5 sacks and put fear into every quarterback that OSU played, so expect him to get selected directly after the Cincinnati Bengals (hopefully) get their new franchise quarterback with the number one pick.
2. Isaiah Simmons, LB, Clemson (6-3, 238 pounds)
It's not fair to call Isaiah Simmons "just" a linebacker since the Clemson Tiger at times also looked like a safety, a cornerback and a "smaller" defensive end, with the impressive and broad-ranged statistics to back all that up.
His 2019 stats line reads like future NFL Pro Bowler – in 15 games last season he had 104 total tackles (16.5 of those for a loss), 8 sacks, 3 interceptions and 8 passes defended, showing speed, athleticism and a mature football IQ on the field at all times.
Our mock draft has Simmons going in the seventh round to the Carolina Panthers, but that assumes that the six other teams in front of them have other greater priorities, but regardless of that variable he will most likely go somewhere in the top ten.
3. Joe Burrow, QB, LSU (6-3, 221 pounds)
Predicted by most experts to be the first selection in 2020 overall, Joe Burrow appears to be the perfect NFL rookie quarterback – he's the right size, has shown he can play under intense pressure and scrutiny, and he has the type of throwing arm that pro scouts absolutely notice.
Burrow had himself an impressive career at LSU that he capped off with a 2019 season during which he completed 402-of-527 for 5,671 yards and 60 touchdowns with just 6 interceptions for a completion percentage of 76.3, ending up with a quarterback rating of 202.0.
The kid's a champion, and the Cincinnati Bengals are in desperate need of just that under center, so with their first overall pick, it looks like this will be a match made in heaven, assuming Burrow's skills translate quickly to the NFL.
4. Derrick Brown, DT, Auburn (6-4, 326 pounds)
Don't let the fact that Auburn defensive tackle Derrick Brown could slip down to as low as the ninth overall pick fool you into thinking he isn't a top-5 caliber prospect.
In his four college seasons, Brown accumulated 170 total tackles, 12.5 sacks, 8 passes defended, 5 forced fumbles and 4 fumble recoveries.
Brown plays with passion (that looks a lot like pure physical anger on the field) which should translate well at the pro level.
5. Jeff Okudah, CB, Ohio State (6-1, 205 pounds)
The WSN mock has OSU cornerback Jeff Okudah being taken by the Detroit Lions with the third overall pick, the perfect fit for a team that needed drastic help in their secondary, with their passing defense ranked last in the league last season.
Okudah is big enough to handle any sized receiver but fast enough to keep up with even the speediest of NFLers, turning the heads of scouts at the recent NFL Combine by running the 40-yard dash in 4.48 seconds.
With 3 interceptions, 9 passes defended and 34 total tackles last season for the Buckeyes, Okudah looks and plays like the type of athlete who will have an instant impact in whichever NFL secondary he ends up in.
6. Tua Tagovailoa, QB, Alabama (6-0, 217 pounds)
We recently asked (and tried to answer) "Which NFL Team Will Draft Quarterback Tua Tagovailoa?" and determined that if Tagovailoa can stay healthy (and that's a huge IF in his case), he could be the quarterback that turns the Miami Dolphins around.
Take away the season-ending injury that shortened his college career and Tagovailoa could be considered as good or better than Joe Burrow under center, but with the stigma of 'injury-prone' on his head, the young QB from Hawaii might have to prove himself first in the NFL.
Consider his numbers even in an injury-shortened 2019 – in just nine games, Tagovailoa completed 180-of-252 passes for 2,840 yards (that's an impressive 71.4 completion percentage) with 33 touchdowns and just 3 interceptions, making him a certain top-5 selection.
7. Jedrick Wills, OT, Alabama (6-4, 312 pounds)
This 2020 draft class is considered 'tackle rich,' and one of the reasons for that is the 6'4", 312-pound Jedrick Wills, who ruled the offensive line for Alabama the last three seasons.
Wills is said to have a nasty disposition with quickness out of the gate, which gives him the ability to get positioned quicker than whoever he's blocking.
The only downside to Wills is that he is more comfortable on the right side of the line, though with time and NFL coaching he could be protecting the more valuable blind side in no time.
8. CeeDee Lamb, WR, Oklahoma (6-2, 198 pounds)
With speed, quickness and the size to run with the ball after the catch, Oklahoma wide receiver CeeDee Lamb should fit right into the NFL as a deep threat receiver.
Last season, Lamb caught 58 passes for 1,208 yards and 14 touchdowns, averaging an impressive 21.4 yards per catch over 13 games.
In the WSN mock, we have Lamb going eleventh to the New York Jets, but that is only because more teams in the top ten need quarterbacks, tackles and edge rushers than receivers, so he might have to wait for just a bit to get selected.
9. Jerry Jeudy, WR, Alabama (6-1, 193 pounds)
Arguably the second-best receiver in this draft class behind CeeDee Lamb, Alabama wideout Jerry Jeudy has the size, strength, and quickness to be an NFL receiver.
Last season for Alabama, Jeudy caught 77 passes for 1,163 yards and 10 touchdowns, his second 1000+ yard, 10+ touchdown season in a row for the Crimson Tide.
Our WSN mock has Jeudy going to the Las Vegas Raiders in the 12th round – the perfect home for a stats jackpot like him to land.
10. Andrew Thomas, OT, Georgia (6-5, 315 pounds)
Georgia is known for its running backs (Todd Gurley, Nick Chubb) but that's only because it's also known for recruiting the best linemen in the country, the latest example being the 6'5", 315-pound Andrew Thomas.
Thomas adds great footwork and quickness to strength and good hands, giving him the ability to get into position quickly and maintain his block for however long is necessary.
Expected to have an immediate impact on whichever team drafts him, we have Thomas going in the 14th round to the Tampa Bay Buccaneers where he will get a chance to protect future Hall of Famer and present GOAT – Tom Brady.
11. Justin Herbert, QB, Oregon (6-6, 236 pounds)
He may be a bit raw, but Oregon's 6'6", 236-pound Justin Herbert is the perfect size to be an NFL quarterback, and the fact that he proved himself on a national stage like the Rose Bowl shows he doesn't fold under pressure.
Last season Herbert completed 286-of-428 passes for 3,471 yards and 32 touchdowns, the former Duck predicted to be snagged by the Philip Rivers-less Los Angeles Chargers in the sixth round.
12. Tristan Wirfs, OT, Iowa (6-5, 320 pounds)
Considered one of the top offensive tackles in a draft class rich with talent at that position, Iowa's Tristan Wirfs is predicted to get selected by the New York Giants with the fourth pick of the first round.
With the ability to pass block and create holes in the run game, Wirfs can play on both sides of the line, making powerful lineman an even more valuable player in the league.
13. Kristian Fulton, CB, LSU (6-0, 197 pounds)
At six feet even, cornerback Kristian Fulton has the size to tackle NFL receivers, plus his speed (he ran the 40-yard dash in 4.46 seconds at the recent NFL combine) allows him to cover them on their deep routes.
Fulton posted an interception, 14 passes defended and 38 total tackles for the National Champion LSU Tigers last season, a big-time player ready to make an impact in the NFL.
14. Mekhi Becton, OT, Louisville (6-7, 364 pounds)
The largest of the top four offensive linemen of this draft class is Louisville's Mekhi Becton, the 6'7" tackle weighing in at 364-pounds yet still able to be relatively smooth with all of his movements.
A natural blocker for both the rushing and the passing game, Becton is the first tackle to be drafted in our mock, going to the Arizona Cardinals as the 8th overall pick.
15. Henry Ruggs III, WR, Alabama (5-11, 188 pounds)
Alabama's Henry Ruggs III is one fast human being – at the NFL Combine, he ran the 40-yard dash in 4.27 seconds and had an equally impressive vertical jump of 42 inches.
Last season, Ruggs caught 40 passes for 746 yards and 7 touchdowns (he also ran for a touchdown) helping his Crimson Tide go 11-2 on the season as the 8th ranked team in the nation.
16. K'Lavon Chaisson, EDGE/LB, LSU (6-3, 254 pounds)
The NFL can always use another talented edge rusher, and LSU's K'Lavon Chaisson fits the bill, with 6.5 sacks and a forced fumble last season for the National Champion LSU Tigers.
Chaisson lines up in a variety of spots before the snap so he can keep an offense off guard, with the kind of speed that can chase down a fleeing quarterback and take him to the ground.
17. Trevon Diggs, CB, Alabama (6-1, 205 pounds)
Alabama cornerback Trevon Diggs had himself an impressive 2019 season, the strong and speedy defender with 3 interceptions, 8 passes defended, 2 fumble recoveries (one of those for a TD) and 37 total tackles in just 12 games.
In our WSN mock draft, we have Diggs going to the Las Vegas Raiders in the first round with the 19th pick, a terrific pickup for veteran quarterback Derek Carr, who could use a surehanded receiver like Diggs to target.
18. A.J. Epenesa, EDGE, Iowa (6-5, 275 pounds)
Over the last two seasons at Iowa, EDGE rusher A.J. Epenesa has accumulated 26.5 total sacks and 4 forced fumbles so you better believe he is on the radar of many NFL franchises.
We have the powerful Epenesa going to the New England Patriots with the 23rd pick of the draft, but given general manager and head coach Bill Belichick's habit of trading down for his first-round picks, Epenesa could very well end up on another team that could use his talents, like the Seattle Seahawks.
19. Javon Kinlaw, DT, South Carolina (6-5, 324 pounds)
A defensive tackle with the size and talent of Javon Kinlaw will most likely get taken in the first round, though he surprisingly slipped into the top of the second round in our mock.
Kinlaw had an effective 2019 for South Carolina, totaling 6 sacks, 35 tackles, 2 fumble recoveries, and 2 passes defended, putting him firmly on the NFL radar for this draft.
20. Yetur Gross-Matos, EDGE, Penn State (6-5, 266 pounds)
Yet another attractive quarterback hunter in this draft is Penn State's Yetur Gross-Matos, who in 2019 posted 9.5 sacks and 40 total tackles for the Nittany Lions.
Predicted at the combine to be a boom or bust prospect in the NFL, with the right coaching Gross-Matos could end up being an effective pass rusher for a team like the Seattle Seahawks who desperately need one.
21. Kenneth Murray, ILB, Oklahoma (6-2, 241 pounds)
Some mocks have Oklahoma inside linebacker Kenneth Murray going late in the first round, WSN's has him down to the top of the second round, but regardless, he'll be a terrific pickup.
Like Isaiah Simmons, Murray is more than just a linebacker, a speedy athletic player who covers a wide range of the field, with 4 sacks, 4 passes defended and 102 total tackles in 14 games.
22. Xavier McKinney, S, Alabama (6-1, 200 pounds)
Another defensive Swiss Army knife, Alabama safety Xavier McKinney will make an instant impact in the NFL, his size and speed and ability to cover ground among his many strengths.
Another impressive trait that McKinney has shown is his ability to play at various positions on the defensive field, from close to the line or back in the secondary, allowing him to post 3 sacks and 3 interceptions last season while forcing 4 fumbles with 95 total tackles.
23. C.J. Henderson, CB, Florida (6-1, 204 pounds)
The Denver Broncos have the 15th pick and a definite need for a talented Florida cornerback, and C.J. Henderson looks to be the perfect fit all around.
Henderson ran the 40-yard dash in 4.39 seconds at the combine and turned in a 37.5-inch vertical leap, the smooth player with excellent footwork and a burst of speed that should be able to trail even the fastest of NFL receivers.
24. Tee Higgins, WR, Clemson (6-3, 216 pounds)
With decent size, Clemson wide receiver Tee Higgins is a playmaker who had 13 touchdowns in 15 games last season, posting 1,110+ yards on 59 catches in that time.
Higgins possesses NFL level skills and has the height to battle cornerbacks for contested passes, plus he knows how to put points on the board, having scored a touchdown on 20 percent of his catches at Clemson.
25. Grant Delpit, S, LSU (6-3, 203 pounds)
One of the many impressive skills of LSU safety Grant Delpit is his ability to play up closer to the line and be an extra skilled body on the field to help stop the run.
With decent height and size for the amount of speed he exhibits, Delpit has also proven to be tough, having played through a high ankle sprain in the spring of 2019.
26. DeAndre Swift, RB, Georgia (5-8, 212 pounds)
Georgia is known for its running backs (have you watched the Cleveland Browns' Nick Chubb the last two seasons?) and DeAndre Swift is another example with the perfect name to match.
With a 1,000+ season and 10 touchdowns in 2018 and 1,200+ yards and 7 touchdowns last year (along with 24 catches for 216 yards and a TD), this dual-threat back will be immediately effective for whatever team decides to take him.
27. Ross Blacklock, DT, TCU (6-3, 290 pounds)
TCU defensive tackle Ross Blacklock had 3.5 sacks and 40 total tackles last season and had no trouble helping his team to put a stop to the run.
Predicted to be an NFL starter within his first two seasons, Blacklock displays impressive lateral quickness with the rushing instincts of a defensive end.
28. Patrick Queen, LB, LSU (6-0, 229 pounds)
What LSU linebacker Patrick Queen lacks in size (he's six foot even and weighs just under 230-pounds) he makes up for in speed and range plus the ability to tackle from anywhere on the field.
Last season on the way to a national championship, Queen posted 3 sacks, an interception, 2 passes defended, a fumble recovery and 85 total tackles.
29. Jonathan Taylor, RB, Wisconsin (5-10, 226 pounds)
Arguably the second-best running back in this draft class is Wisconsin's Jonathan Taylor, who last year for the Badgers had 320 carries for 2,003 yards and 21 touchdowns, plus 26 catches another 252 yards and 5 more TDs.
Being a dual-threat running back puts Taylor in an excellent position for the draft, our mock surprisingly putting him on the already run-heavy Baltimore Ravens with the 28th pick.
30. Solomon Kindley, G, Georgia (6-3, 337 pounds)
Georgia offensive guard Solomon Kindley was another reason the Bulldogs had such an effective rushing attack these last several seasons.
With the right coaching in the NFL, Kindley could be just as effective blocking for the pass as he is now for the run, a lineman who could immediately make an impact for whichever team selects him.
31. Jordan Love, QB, Utah State (6-4, 224 pounds)
It's not so terrible to be the fourth-best quarterback in the draft like Utah State's Jordan Love is this year, especially when you consider the talent ranked above him (meaning Burrow, Tagovailoa, and Herbert).
Love completed 293-of-473 for 3,4002 yards and 20 touchdowns last season, but his 17 interceptions is the stat that is most likely the reason he will drop to the second round before being selected.
32. Justin Jefferson, WR, LSU (6-1, 202 pounds)
One of the many interesting things about the 2020 draft is the amount of wide receiver talent that will end up slipping down into the second and third rounds because of the strong needs at other positions.
The WSN mock draft has Jefferson going to the Jacksonville Jaguars with the 20th pick, the direct result of his wonderful 2029 season with the champion LSU Tigers where he made 111 catches for 1,540 yards and 18 TDs in 15 games.
33. Neville Gallimore, DT, Oklahoma (6-2, 304 pounds)
Over the last two seasons at Oklahoma, defensive tackle Neville Gallimore racked up 7 total sacks, 4 forced fumbles, a pass defended and 79 total tackles.
Gallimore got even more noticeable at the Senior Bowl, particularly at the practices, where he won multiple one-on-one drills and flashed power and speed rare for such a big man.
34. Austin Jackson, OT, USC (6-5, 322 pounds)
Though not ranked in the top four best tackles of this draft, USC's Austin Jackson would still be a valuable pickup for any team needing help strengthening their offensive line.
A borderline first-rounder, the WSN mock has the 20-year-old Jackson being selected by the Minnesota Vikings with the 25th pick overall, a nice matchup for a team looking to continue keeping their franchise QB Kirk Cousins well protected.
35. J.K. Dobbins, RB, Ohio State (5-9, 209 pounds)
One of the more exciting running backs to watch last season was Ohio State's J.K. Dobbins, who is fast, quick and packs an explosive punch through whatever small hole the line can create for him, with 301 carries for 2,003 yards and 21 touchdowns for the Buckeyes in 2019.
With high-level NFL coaching, Dobbins will also develop as a pass blocker and then be able to stay in on third downs, which would make him an even more valuable player than he already is.
36. Josh Jones, OT, Houston (6-5, 319 pounds)
Houston offensive tackle Josh Jones has decent height, though he's a little on the 'light' side at 319-pounds.
With proper coaching, this raw talent could be molded into an important piece of a team's offensive line, valuable in a league where talented tackles are currently rare.
37. Zack Baun, EDGE/OLB, Wisconsin (6-2, 238 pounds)
Yet another impressive EDGE rusher in this draft is Wisconsin's Zack Baun, who last season posted 12.5 sacks, ran back a 34-yard interception for a touchdown, had 2 forced fumbles and 75 total tackles.
With excellent football IQ and decent speed to match (he ran the 40-yard dash in 4.65 seconds at the recent NFL Combine), Baun excels at defending against the run and shows promise against the pass, as well.
38. Raekwon Davis, DT, Alabama (6-6, 311 pounds)
Alabama defensive tackle Raekwon Davis has great size and showed matching strength at the NFL Combine, bench pressing 225-pounds 24 times in a row.
Davis plays 'long' and sets a strong edge, and his initial hands are "quick and fierce" enough to be in the NFL.
39. Bryce Hall, CB, Virginia (6-2, 202 pounds)
Virginia cornerback Bryce Hall might have been predicted to be selected higher in the draft but his season-ending ankle injury has caused him to fall a bit right now.
Reportedly on track to be healthy, Hall gives you size and speed in the secondary, the kind that snagged 5 interceptions and 38 passes defended in his four seasons playing for Virginia.
40. Jalen Reagor, WR, TCU (5-10, 206 pounds)
What TCU wide receiver lacks in NFL size (he's only 5'10") he more than makes up for in toughness, his ability to run after the catch one of the skills that make him so attractive.
Reagor is fast (he ran the 40-yard dash in 4.47 seconds at the recent NFL Combine) with an impressive 42-inch vertical leap that players half a foot shorter than he could only dream of achieving.
41. Tyler Biadasz, G/C, Wisconsin (6-4, 314 pounds)
Wisconsin's Tyler Biadasz can play center or guard for you but is only predicted to be a backup in the league, though his quick-strike hands and flexible hips could make him coachable up into to the next level.
42. Brandon Aiyuk, WR, Arizona State (5-11, 205 pounds)
Brandon Aiyuk is a decent sized slot receiver from Arizona State who uses his speed and quickness to create yards after the catch, though his route running could use the kind of work he'll most likely receive in the NFL.
43. Antoine Winfield Jr., S, Minnesota (5-10, 205 pounds)
Like father, like son, it would seem, with Antoine Winfield Jr., a safety out of Minnesota, impressing scouts with the kind of football IQ that only comes with being the kid of a talented former NFLer.
44. Laviska Shenault Jr., WR, Colorado (6-1, 227 pounds)
Wide receiver Laviska Shenault played his college football at Colorado for three seasons and caught 56 balls last season for 764 yards and 4 touchdowns on a 5-7 team that was having a tough time winning their games.
45. Curtis Weaver, EDGE, Boise State (6-2, 265 pounds)
This 2020 NFL Draft is packed full of talented EDGE rushers, including Boise State's Curtis Weaver, who last season posted 13.5 sacks, an interception, 3 passes defended, a forced fumble and 52 total tackles.
46. Cameron Dantzler, CB, Miss. State (6-2, 188 pounds)
Mississippi State cornerback Cameron Dantzler has good height at 6'2" but could use some more meat on his 188-pound body, though it didn't stop him from making 2 interceptions, 8 passes defended, a forced fumble, a fumble recovery and 40 total tackles last season as a Bulldog.
47. Cesar Ruiz, G, Michigan (6-3, 307 pounds)
The 6'3" guard from Michigan, Cesar Ruiz, has no trouble fitting into various blocking schemes, his specialty is creating holes for the run game, which will no doubt give him plenty of clout in this draft.
48. Jacob Eason, QB, Washington (6-6, 231 pounds)
Perfect NFL size and height with an incredible arm, all true of Washington quarterback Jacob Eason who had a decent 2019, completing 260-of-405 passes for 3,132 total yards and 23 touchdowns with 8 interceptions last season.
49. Brycen Hopkins, TE, Purdue (6-4, 245 pounds)
Purdue's Brycen Hopkins is the first tight end in this top-50 list, and that's because he is a decent route runner with good hands who can work deep in the opponent's secondary, making him an offensive threat worth drafting.
50. A.J. Terrell, CB, Clemson (6-1, 195 pounds)
Another Clemson player makes the list (no surprise), with cornerback A.J. Terrell rounding off the 2020 NFL draft class top-50, a player who can move well in both man and zone, inside and out with blazing speed (he ran the 40-yard dash in 4.42 seconds at the latest combine).
The Best 2020 NFL Draft Prospects (51 to 100)
Hunter Bryant, TE, Washington (6-2, 248 pounds)
Cole Kmet, TE, Notre Dame (6-6, 262 pounds)
Trey Adams, OT, Washington (6-8, 318 pounds)
Terrell Lewis, EDGE, Alabama (6-5, 262 pounds)
Jeff Gladney, CB, TCU (5-10, 191 pounds)
56. Chase Claypool, WR/TE, Notre Dame (6-4, 238 pounds)
Julian Okwara, EDGE, Notre Dame (6-4, 252 pounds)
Tyler Johnson, WR, Minnesota (6-1, 206 pounds)
Netane Muti, G, Fresno State (6-3, 315 pounds)
Jaylon Johnson, CB, Utah (6-0, 193 pounds)
Albert Okwuegbunam, TE, Missouri (6-5, 258 pounds)
Justin Madubuike, DT, Texas A&M (6-3, 293 pounds)
Prince Tega Wanogho, OT, Auburn (6-5, 308 pounds)
K.J. Hamler, WR, Penn State (5-9, 178 pounds)
Calvin Throckmorton, OT, Oregon (6-5, 317 pounds)
Jalen Hurts, QB, Oklahoma (6-1, 222 pounds)
Bradlee Anae, EDGE, Utah (6-3, 257 pounds)
Akeem Davis-Gaither, LB, Appalachian State (6-1, 224 pounds)
Leki Fotu, DT, Utah (6-5, 330 pounds)
Michael Pittman Jr., WR, USC (6-4, 223 pounds)
Jonah Jackson, G, Ohio State (6-3, 306 pounds)
Denzel Mims, WR Baylor (6-3, 207 pounds)
Zach Moss, RB, Utah (5-9, 223 pounds)
Jake Fromm, QB, Georgia (6-2, 219 pounds)
Lucas Niang, OT, TCU (6-6, 315 pounds)
Noah Igbinoghene, CB, Auburn (5-10, 196 pounds)
Jared Pinkney, TE, Vanderbilt (6-4, 257 pounds)
Lloyd Cushenberry, G, LSU (6-3, 312 pounds)
Ashtyn Davis, S, California (6-1, 195 pounds)
Khalid Kareem, EDGE, Notre Dame (6-4, 268 pounds)
Jordan Elliott, DT, Missouri (6-4, 302 pounds)
Nick Harris, G, Washington (6-1, 302 pounds)
Van Jefferson, WR, Florida (6-1, 200 pounds)
Damon Arnette, CB, Ohio State (5-11, 195 pounds)
Josh Uche, EDGE/OLB, Michigan (6-1, 245/ pounds)
Thaddeus Moss, TE, LSU (6-2, 250 pounds)
Terrell Burgess, S, Utah (5-11, 192 pounds)
Donovan Peoples-Jones, WR, Michigan (6-2, 212 pounds)
Jack Driscoll, OT, Auburn (6-4, 306 pounds)
Darrell Taylor, EDGE, Tennessee (6-3, 267 pounds)
Adam Trautman, TE, Dayton (6-5, 255 pounds)
Marlon Davidson, DT, Auburn (6-3, 303 pounds)
Ezra Cleveland, OT, Boise State (6-6, 311 pounds)
K.J. Hill, WR, Ohio State (6-0, 196 pounds)
Bryan Edwards, WR, South Carolina (6-3, 212 pounds)
Troy Dye, LB, Oregon (6-3, 231 pounds)
Troy Pride Jr, CB, Notre Dame (5-11, 193 pounds)
Devin Duvernay, WR, Texas (5-10, 200 pounds)
John Simpson, G, Tennessee (6-4, 321 pounds)
Shane Lemieux, G, Oregon (6-4, 310 pounds)
NFL Draft 2020: Best Players by Position
Quarterbacks
Joe Burrow, LSU
Tua Tagovailoa, Alabama
Justin Herbert, Oregon
Jordan Love, Utah State
Jacob Eason, Washington
Jalen Hurts, Oklahoma
Jake Fromm, Georgia
The odds for "Pick by Position" are provided by DraftKings Sportsbook.
First Quarterback Drafted Odds
| First QB Drafted | DraftKings |
| --- | --- |
| Joe Burrow | -10000 |
| Tua Tagavailoa | +800 |
| Justin Herbert | +1200 |
| Jordan Love | +6600 |
| Jacob Eason | +25000 |
| Jake Fromm | +25000 |
| Jalen Hurts | +25000 |
Running Backs
De'Andre Swift, Georgia
Jonathan Taylor, Wisconsin
K. Dobbins, Ohio State
Zach Moss, Utah
First Running Back Drafted Odds
| First RB Drafted | DraftKings |
| --- | --- |
| D'Andre Swift | -167 |
| Jonathan Taylor | +150 |
| J.K Dobbins | +550 |
| Clyde Edwards-Helaire | +3300 |
| Cam Akers | +5000 |
| Zack Moss | +6000 |
| Anthony McFarland | +25000 |
Wide Receivers
CeeDee Lamb, Oklahoma
Jerry Jeudy, Alabama
Henry Ruggs III, Alabama
Tee Higgins, Clemson
Laviska Shenault, Colorado
Jalen Reagor, TCU
Brandon Aiyuk, Arizona State
Justin Jefferson, LSU
Chase Claypool, Notre Dame
Tyler Johnson, Minnesota
J. Hamler, Penn State
Michael Pittman Jr., USC
Denzel Mims, Baylor
Van Jefferson, Florida
J. Hill, Ohio State
Bryan Edwards, South Carolina
Donovan Peoples-Jones, Michigan
Devin Duvernay, Texas
First Wide Receiver Drafted Odds
| First WR Drafted | DraftKings |
| --- | --- |
| Jerry Jeudy | -121 |
| CeeDee Lamb | +175 |
| Henry Ruggs III | +250 |
| Justin Jefferson | +10000 |
| Denzel Mims | +10000 |
| Tee Higgins | +15000 |
| Jalen Reagor | +15000 |
Tight Ends
Brycen Hopkins, Purdue
Hunter Bryant, Washington
Cole Kmet, Notre Dame
Albert Okwuegbunam, Missouri
Jared Pinkney, Vanderbilt
Thaddeus Moss, LSU
Adam Trautman, Dayton
First Tight End Drafted Odds
| First TE Drafted | DraftKings |
| --- | --- |
| Cole Kmet | -286 |
| Adam Trautman | +700 |
| Brycen Hopkins | +900 |
| Hunter Bryant | +1200 |
| Albert Okwuegbunam | +1600 |
| Thaddeus Moss | +1800 |
| Harrison Bryant | +2000 |
Offensive Tackles
Jedrick Wills, Alabama
Andrew Thomas, Georgia
Tristan Wirfs, Iowa
Mekhi Becton, Louisville
Austin Jackson, USC
Josh Jones, Houston
Trey Adams, Washington
Prince Tega Wanogho, Auburn
Calvin Throckmorton, Oregon
Lucas Niang, TCU
Jack Driscoll, Auburn
Ezra Cleveland, Boise State
First Offensive Lineman Drafted Odds
| First OL Drafted | DraftKings |
| --- | --- |
| Tristan Wirfs | +135 |
| Mekhi Becton | +200 |
| Jedrick Wills | +225 |
| Andrew Thomas | +800 |
| Isaiah Wilson | +5000 |
| Austin Jackson | +10000 |
| Josh Jones | +10000 |
For more odds on the NFL Draft head to DraftKings Sportsbook, 888Sport NJ, or choose from the best sportsbooks available. To make sure you can place a bet, check if sports betting is available in your state.
Guards/Centers
Solomon Kindley, Georgia
Tyler Biadasz, Wisconsin
Cesar Ruiz, Michigan
Netane Muti, Fresno State
Jonah Jackson, Ohio State
Lloyd Cushenberry, LSU
Nick Harris, Washington
John Simpson, Clemson
Shane Lemieux, Oregon
Defensive Tackles
Derrick Brown, Auburn
Javon Kinlaw, South Carolina
Neville Gallimore, Oklahoma
Ross Blacklock, TCU
Raekwon Davis, Alabama
Justin Madubuike, Texas A&M
Leki Fotu, Utah
Jordan Elliott, Missouri
Marlon Davidson, Auburn
Edge Rushers
Chase Young, Ohio State
J. Epenesa, Iowa
Yetur Gross-Matos, Penn State
Zach Baun, Wisconsin
Curtis Weaver, Boise State
Terrell Lewis, Alabama
Julian Okwara, Notre Dame
Bradlee Anae, Utah
Khalid Kareem, Notre Dame
Darrell Taylor, Tennessee
Josh Uche, Michigan
Linebackers
Isaiah Simmons, Clemson
K'Lavon Chaisson, LSU
Kenneth Murray, Oklahoma
Patrick Queen, LSU
Akeem Davis-Gaither, Appalachian State
Troy Dye, Oregon
Cornerbacks
Jeff Okudah, Ohio State
Kristian Fulton, LSU
Trevon Diggs, Alabama
J. Henderson, Florida
Bryce Hall, Virginia
J. Terrell, Clemson
Cameron Dantzler, Mississippi State
Jeff Gladney, TCU
Jaylon Johnson, Utah
Noah Igbinoghene, Auburn
Damon Arnette, Ohio State
Troy Pride Jr., Notre Dame
Safeties
Xavier McKinney, Alabama
Grant Delpit, LSU
Antoine Winfield Jr., Minnesota
Ashtyn Davis, California
Terrell Burgess, Utah
Bet On the NFL Draft With These NJ Sportsbooks

21+ | T&Cs apply
Great payment and customer support
Access to fantasy sports with one account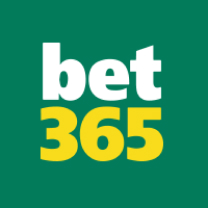 21+ | T&Cs, time limits & exclusions apply
Impressive range of bonuses
One of the worlds biggest sportsbooks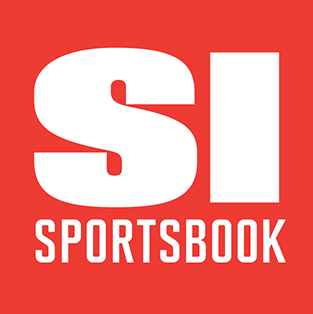 21+ CO Only | Terms and conditions apply
Beginner friendly
Fantastic odds
Bonus code win100
More NFL Predictions & Odds
Best MNF Prop Bets Tonight - Week 4
Find all the best single-player props for Week 4 of Monday Night Football between the San Francisco 49ers and Los Angeles Rams right now! …
NFL
3 October | 12:00 | Richard Janvrin
Monday Night Football Same Game Parlay - Week 4
Create the best Same Game Parlay for Week 4's Monday Night Football matchup between the San Francisco 49ers and Los Angeles Rams.
NFL
3 October | 11:00 | Richard Janvrin
Monday Night Football Predictions & Best Bets - Week 4
Find our best bets for Monday Night Football in Week 4 as the San Francisco 49ers host the Los Angeles Rams in a battle for the NFC West.
NFL
3 October | 10:09 | Richard Janvrin
Most Popular Betting Guides
What Are Futures Bets?
20 November | 16:24 | admin
How to Bet on the NFL
Easy explanations of how to bet on NFL football and read NFL odds including money line, point spread, over/unders, props, parlays, teasers, and lots more.
10 October | 00:49 | admin
What Is Prop Betting? Guide to Proposition Bets
25 September | 16:39 | admin