Alsco Uniforms 500 at Charlotte (Cup Series) - Predictions & Odds
Our pick, Chase Elliott (+550)
Hendrick Motorsports drivers have shown speed throughout NASCAR's re-opening, but they haven't been able to close out a race.
Brad Keselowski put a Ford in Victory Lane in the Coca-Cola 600 for the first time in 18 years. Can the car maker double down on Wednesday night?
Reigning NASCAR CUP Series champion Kyle Busch broke through with a win in Monday's Xfinity Series race and carries momentum into the Alsco Uniforms 500.
| | |
| --- | --- |
| What | Alsco Uniforms 500 NASCAR Cup Series race |
| Where | Charlotte Motor Speedway |
| When | Thursday, May 28, 7 p.m. EST |
| How to watch | FS1 |
From the longest race in NASCAR history, the Cup Series transitions to the shortest race ever on the 1.5-mile oval at Charlotte Motor Speedway—save for a couple of 100-mile qualifying events in 1961. Compared with the seven-course meal that is the Coca-Cola 600, Wednesday night's Alsco Uniforms 500 is a dim sum, contested at 500 kilometers (312 miles), barely more than the first half of the 600.
Brad Keselowski took advantage of a late caution to win Sunday's Coke 600 in overtime, making the event the longest NASCAR race in history at 607.5 miles. The midweek race at Charlotte will be a sprint, with stage lengths set at 55, 60 and 93 laps. The Alsco Uniforms 500 is the eighth event of the Cup Series season, with NASCAR devising a compressed schedule that will allow completion of a full slate of 36 points-paying events.
NASCAR Cup Series at Charlotte May 27 Odds
The odds for the Alsco Uniforms 500 are provided by bet365 NJ.
| | |
| --- | --- |
| Winner | Odds |
| Kyle Busch | +550 |
| Chase Elliott | +550 |
| Martin Truex Jr. | +550 |
| Alex Bowman | +600 |
| Kevin Harvick | +700 |
| Jimmie Johnson | +800 |
| Brad Keselowski | +900 |
| Joey Logano | +1000 |
| Denny Hamlin | +1200 |
| Ryan Blaney | +1400 |
| Kurt Busch | +1600 |
| William Byron | +1600 |
| Erik Jones | +2200 |
| Matt Kenseth | +3300 |
| Tyler Reddick | +3300 |
| Matt DiBenedetto | +5000 |
| Aric Almirola | +6600 |
| Clint Bowyer | +6600 |
| Austin Dillon | +6600 |
Odds from bet365 NJ Sportsbook
When Are Hendrick Drivers Going to Close the Deal?
All four Hendrick Motorsports drivers have shown excellent speed since NASCAR's re-opening, proof positive that the new Camaro is a vast improvement over the model that raced the last few years. Hendrick Motorsports drivers have led the way, leading laps and winning more than their share of stages. Only one problem: they haven't been able to win a race after the break for the coronavirus pandemic.
The reasons are varied. Chase Elliott has been snakebit—wrecked by Kyle Busch while running second at Darlington and victimized by a late caution while leading the Coke 600 with two laps left. Jimmie Johnson wrecked himself on the final lap of the first stage in the May race at Darlington and saw his second-place finish in the Coke 600 nullified by a disqualification for a rear alignment that fell outside post-race tolerances.
Alex Bowman was runner-up May 17 at Darlington and won the first two stages and led 164 laps in the Coke 600. But Bowman hasn't been able to capitalize on the speed in his car. The same is true of William Byron, whose spin on Lap 398 cost Elliott the chance to win NASCAR's longest race. But Byron and Bowman start on the front row Wednesday night, and because of the shortness of the race, that track position will mean something.
Ford Drivers Attempt to Go Back-to-Back at Charlotte
Brad Keselowski's victory in one of NASCAR's crown-jewel events on Sunday broke a Ford drought in the Coke 600 that dated to Mark Martin's win in 2002. Though Keselowski may not have had the fastest car at Charlotte, the win shouldn't come as a surprise. Ford drivers have won four of the first seven Cup events this season, and three of those have come at the hands of Team Penske.
That should bode well for Keselowski, Joey Logano and Ryan Blaney in Wednesday night's dash at Charlotte. Though Ford drivers hadn't won a 600 in 18 years before Keselowski took the checkered flag on Sunday, they had triumphed three times in the fall 500-miler at Charlotte. And all four of the most recent victories on the 1.5-mile Charlotte oval belong to Penske.
Why, then, are the Penske drivers installed at such long odds for Wednesday's Race? Keselowski leads the way at +900, followed by Logano at +1000 and Blaney at +1400. At those odds, all three are worth considering.
Kyle Busch Finally Won a Race; Now He Looks for More
For more than a moment, Monday's Xfinity race at Charlotte looked like a replay of last Tuesday's event at Darlington. In both cases, a young Ford-driving Xfinity regular wrested the lead from Kyle Busch in the final two laps. There was one major difference, though. At Darlington, Busch finished second to Chase Briscoe. At Charlotte, he made a convincing last-lap pass to retake the lead from Austin Cindric and won the 300-mile race.
After picking up a victory in his fifth national series start since NASCAR's re-opening on May 17, Busch brings momentum to Wednesday's Cup race, which is only 12 scheduled miles longer than the Xfinity race he won on Monday. Before he takes the green flag, Busch will have raced at least 1,112 miles in three days at Charlotte—far more than any other competitor.
Entering the Charlotte block of races, Busch had won eight times in the Xfinity Series, eight times in Truck Series, and once in the Cup Series (points-paying races only). Acutely aware of his own statistics, Busch would like nothing better than to add another Cup victory to his glittering resume.
Our Pick
Chase Elliott (+550)—The fastest car doesn't always win races, as Elliott proved both at Darlington and Charlotte, but racing luck has to turn his way at some point. That's why we're picking the co-favorite to win on Wednesday night.
More NASCAR Predictions & Odds
Ally 400 Predictions, Betting Odds, Picks (Cup Series)
Kyle Larson has a chance to escape the doldrums in Sunday's NASCAR Cup race at Nashville Superspeedway. Will the favorite win? Our analysis is here.
NASCAR
23 June | 08:09 | Reid Spencer
Tennessee Lottery 250 Predictions, Picks, Betting Odds (Xfinity Series)
Will Saturday's race at Nashville Superspeedway go to an Xfinity Series regular or a part-timer with lots of seat time? Our analysis is here.
NASCAR
23 June | 05:34 | Reid Spencer
Rackley Roofing 200 Predictions, Betting Odds, Picks (Camping World Truck Series)
Can Ford drivers beat the favorite in Friday night's NASCAR Truck Series race at Nashville Superspeedway? Here's what we think.
NASCAR
23 June | 02:01 | Reid Spencer
Bet on NASCAR with the Best NJ Sportsbooks!

21+ | T&Cs apply
Wide range of betting options
Top notch customer service
Promo code 250match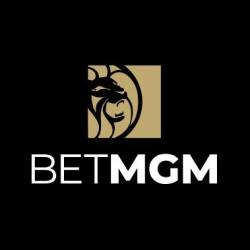 21+ | Terms and conditions apply
Boosted parlays with enhanced odds
Impressive range of bets
10 free bet every week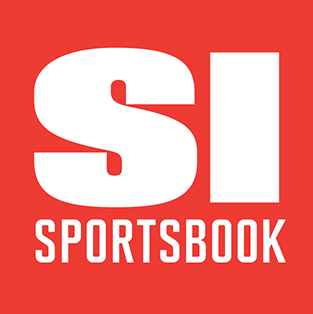 21+ CO Only | Terms and conditions apply
Beginner friendly
Fantastic odds