2019 Bluegreen Vacations 500, ISM Raceway - Predictions & Odds
The 2019 NASCAR Monster Energy Cup Series is almost over.
Phoenix hosts the penultimate round of this year's championship.
Texas had plenty of drama involving some of the title contenders.
Kevin Harvick became the second driver to secure a spot for Homestead.
Kyle Busch and Joey Logano, meanwhile, are very close to advancing.
Are we going to see another championship battle between the "Big Four"?
Phoenix will answer this question.
How to Watch – Bluegreen Vacations 500
Where: ISM Raceway in Phoenix, AZ
When: Sunday, November 10th at 2:30 PM EST
How: NBC (TV) | Motor Racing Network (Web radio) | NBC Sports App
Favorites to Win the 2019 Bluegreen Vacations 500
Kyle Busch
Kyle Busch has been the man to beat at Phoenix in the last races.
The Joe Gibbs driver is coming off back-to-back wins at the ISM oval.
Busch secured his spot in the Championship Four last year thanks to this victory.
He led the most laps in four of the last five races at Phoenix, capturing three stage wins as well.
Busch led a combined 536 laps during that dominant stretch.
His win earlier this year came after taking the lead at the beginning of the second stage.
He went on to lead 177 of the 312 laps, taking the checkered flag in dominant fashion.
Kevin Harvick
Kevin Harvick was the uncontested "Mr. Phoenix" for a long time.
The 2014 champion had an unmatched run of six wins and two second-place finishes in ten starts from 2012 until 2016.
Harvick led at least 200 laps in his first three starts with Stewart-Haas at Phoenix, winning all three.
After going winless at ISM in 2017, he returned to victory lane in March 2018.
The Stewart-Haas clearly found his groove at the track following the 2012 layout change.
He is the all-time leader in wins at Phoenix with nine.
Harvick had a disappointing run in this year's Summer race, finishing ninth without leading a single lap.
But #4 is definitely back to his old form now, so expect him to contend for win number 10.
The 2014 champion became the second driver to secure a spot in the Homestead finale with his win at Texas.
Martin Truex Jr.
Phoenix is arguably one of Martin Truex Jr.'s worst tracks.
The 2017 champion only has six top 10 finishes in his last 15 starts.
But when we look at the most recent races, things suddenly change.
The Joe Gibbs driver has bounced back to score three top 5 finishes in the last four starts.
Truex has a lot of momentum going, having won two short track races in this year's playoffs.
It's always worth remembering that he had never won at a short track in the Cup Series prior to this year.
In other words, his old struggles are definitely a thing of the past now.
Outside Picks for the 2019 Bluegreen Vacations 500
Chase Elliott
Chase Elliott had plenty of good showings at Phoenix but failed to convert them into wins.
The Hendrick Motorsports driver started the last two races from the front row and even scored a stage win, but finished outside the top 10 on both occasions.
In his case, it seems to be a matter of time before that perfect run finally happens.
Elliott finished second in the 2017 edition of this race, and then third in the March 2018 Summer race.
He has an average finish of 10.8 in the last five races at ISM, which is good enough for fifth among active drivers.
His 156 laps led, meanwhile, are good enough for third.
Denny Hamlin
Denny Hamlin's career record at Phoenix has mixed results.
He is third among active drivers with 12 top 5 finishes, fifth in average finishing position and also fifth in laps led.
On the other hand, he only has one career win and his 16 top 10 finishes are just a small cut above the 50% mark.
Hamlin has come close to winning at Phoenix on other occasions.
In November 2017, he led a race-high 193 laps, finishing second and first in stages 1 and 2, respectively.
A flat tire, however, forced him to retire.
In 2010, his famous pit road blunder cost what looked like an easy victory and the championship as well.
But, from what we've seen thus far, the 2019 Hamlin is back to his championship contender form.
Given his solid pace at ISM, he should be among the front runners again.
After running into problems early into the race at Texas last weekend, Hamlin is in a must-win situation.
Ryan Blaney
Ryan Blaney had his best career finish at Phoenix earlier this year.
The Team Penske driver started from the pole and led 94 laps, winning stage 1 and crossing the checkered flag in third.
Blaney knows his way around the short oval, but luck seemingly has always evaded him.
He ran close to the front in last year's race, but an engine issue forced him out of the race.
Carrying the momentum from a solid playoff campaign, the Team Penske driver will have a chance to repeat his result from the Summer race.
If he still dreams of making it to the postseason, #12 needs to win at ISM.
2019 Bluegreen Vacations 500 – Odds
The latest odds for Bluegreen Vacations are provided by DraftKings Sportsbook.
Good luck!
| Team | DraftKings |
| --- | --- |
| Kyle Busch | +300 |
| Kevin Harvick | +450 |
| Martin Truex Jr | +500 |
| Denny Hamlin | +550 |
| Chase Elliott | +850 |
| Ryan Blaney | +1400 |
| Brad Keselowski | +1400 |
| Kyle Larson | +1400 |
| Joey Logano | +1500 |
| Erik Jones | +2000 |
| Aric Almirola | +2500 |
| Kurt Busch | +2500 |
| William Byron | +3300 |
| Alex Bowman | +4000 |
| Clint Bowyer | +4000 |
Bet on NASCAR With These NJ Sportsbooks

21+ | T&Cs apply
Great payment and customer support
Access to fantasy sports with one account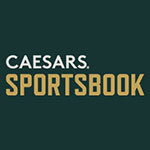 21+ | Terms and conditions apply
Huge variety of bets and sports
Easyregistration
Promo code wsnfull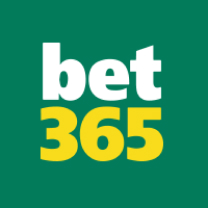 21+ | T&Cs, time limits & exclusions apply
Impressive range of bonuses
One of the worlds biggest sportsbooks
More NASCAR Predictions & Odds
YellaWood 500 Predictions: If You Trust the Oddsmakers, We Have an Interesting Proposition
Ford drivers have won 10 of the last 14 NASCAR Cup Series races at Talladega Superspeedway. Will that domination continue on Sunday? …
NASCAR
30 September | 05:30 | Reid Spencer
Sparks 300 Predictions: Don't Discount Noah Gragson's Chances of Setting an Xfinity Record
Noah Gragson's NASCAR Xfinity Series winning streak is still alive. Can he make it five in a row on Saturday at Talladega? Here's what we think.
NASCAR
30 September | 04:30 | Reid Spencer
Chevy Silverado 250: This Talladega Superspeedway Race Is a Study in Unpredictably
Saturday's NASCAR Truck Series race at Talladega Superspeedway is the most unpredictable event of the season, but we'll give you our pick for Victory Lane.
NASCAR
30 September | 02:00 | Reid Spencer