NASCAR Drivers Play in the Dirt During Long Winter Break
Tulsa World
Christopher Bell, Kyle Larson expected to vie for Chili Bowl supremacy.

NASCAR Cup champ Chase Elliott gets his first taste of the Chili Bowl competition.

Chris Buescher tests NASCAR Next Gen superspeedway car at Daytona.
It's difficult to keep a race car driver out of action during a long break in the NASCAR schedule. Factor in the ennui induced by the restrictions of the coronavirus pandemic, and it should come as no surprise that Cup Series stars will find a way to get behind the wheel before the world's top stock car attraction resumes competition in February.
The diversion of choice for a growing number of NASCAR drivers is the week-long, the Super Bowl of Midget racing, contested on the indoor dirt track at the Tulsa Expo Center in Oklahoma. To win the Golden Driller trophy, a driver must advance from a field of approximately 350 cars and take the checkered flag in the 55-lap main event.
Christopher Bell, Kyle Larson Will Renew Their Rivalry at Tulsa Expo
For Christopher Bell and Kyle Larson, the Chili Bowl represents a return to racing roots. Bell, who will take over the No. 20 Joe Gibbs Racing Toyota in the Cup Series this year, grew up racing on dirt in his native Oklahoma. Larson, who moves to the No. 5 Hendrick Motorsports Cup car, did the same in California.
Bell won three straight Golden Drillers from 2017 through 2019 before Larson ended the baby-faced assassin's quest for a record-tying fourth straight Chili Bowl title last January. Bell turned up for the Chili Bowl, which starts Jan. 11, by racing in four different divisions in the Tulsa Shootout for Mini Sprint cars.
Larson didn't need a refresher course on dirt. Fired by team owner Chip Ganassi and suspended by NASCAR in April for uttering a racial slur during a virtual race, Larson spent the rest of the year competing in sprint cars, midgets, Silver Crown cars, and dirt late models. He won 46 of the 92 events he entered. Likely as not, he and Bell will settle the Chili Bowl between them, as they have done for the last four years.
Lure of Chili Bowl Will Bring Cup Champ Chase Elliott to Premier Midget Race
If Bell and Larson are Chili Bowl veterans, Chase Elliott is a newbie. Having wrapped up the NASCAR Cup Series title with his Nov. 8 victory at Phoenix Raceway, Elliott decided to try his hand on the dirt at Tulsa, where he'll compete in the No. 9E DiaEdge Racing midget.
Elliott won't come to Tulsa completely cold. He competed against veteran dirt racers, including Larson, in back-to-back events at Millbridge Speedway near Mooresville, N.C. Elliott finished third and fourth, respectively, in the two races—and impressed his more experienced rivals.
Bell said of Elliott's foray into midget racing:
I'm thrilled that he's doing it, I think that it's really cool. I don't know if it's important that he does it, but I think it's really awesome the fact he's willing to step outside of his comfort zone and, obviously, try something that is completely different than something he has ever done in his life. It gives me a ton of respect for him, and I'm proud of him for trying, and, yeah, just ups my respect level tremendously for him.
Next-Gen Superspeedway Car Up to Speed at Daytona Test
In December, for the first time, NASCAR tested the superspeedway version of its NextGen Cup Series car, which will make its competitive debut in the 2022 Daytona 500. Chris Buescher of Roush Fenway Racing drove the test car.
John Probst, NASCAR senior vice president of racing innovation, said:
The primary objective of the test was to get the new car up to speed in single-car runs. Daytona was an important test for us, because when we come back here in 2022, we have to make sure we hit the speed targets that we're looking for. We came here with one car. Obviously, we would like to come here with 15 or 20, but we just don't have that many right now. So we played with a lot of horsepower levels and drag levels to hit our target speed, which we were able to do pretty easily. We did that early in day one. Then spent the rest of the test trying some new things on steering and also doing some ride-height sweeps just to get some sensitivities in the car to ride height.
Bet on NASCAR with the best NJ sportsbooks!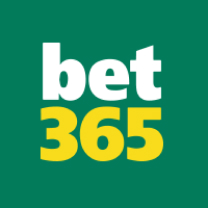 21+ | T&Cs, time limits & exclusions apply
Impressive range of bonuses
One of the worlds biggest sportsbooks

21+ | Terms and conditions apply
Fastest payout platform
Many withdrawal options
Promo code sports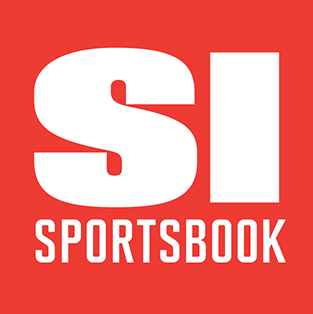 21+ CO Only | Terms and conditions apply
Beginner friendly
Fantastic odds
Bonus code win100
Bet on NASCAR with the best Indiana sportsbooks!
21+ | VA only | Gambling problem? Call 1-800-532-3500
Wide range of betting options
Top notch customer service
Promo code sports
21+ | T&Cs apply
Great payment and customer support
Access to fantasy sports with one account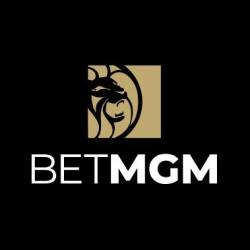 21+ | Terms and conditions apply
Boosted parlays with enhanced odds
Impressive range of bets
10 free bet every week
Bet on NASCAR with the best PA sportsbooks!
21+ | VA only | Gambling problem? Call 1-800-532-3500
Wide range of betting options
Top notch customer service
Promo code sports
21+ | T&Cs apply
Great payment and customer support
Access to fantasy sports with one account

Terms and conditions apply | 21+ | VA only
Lots of betting options
Daily odds boost
Great live betting section
More NASCAR Predictions & Odds
YellaWood 500 Predictions: If You Trust the Oddsmakers, We Have an Interesting Proposition
Ford drivers have won 10 of the last 14 NASCAR Cup Series races at Talladega Superspeedway. Will that domination continue on Sunday? …
NASCAR
30 September | 05:30 | Reid Spencer
Sparks 300 Predictions: Don't Discount Noah Gragson's Chances of Setting an Xfinity Record
Noah Gragson's NASCAR Xfinity Series winning streak is still alive. Can he make it five in a row on Saturday at Talladega? Here's what we think.
NASCAR
30 September | 04:30 | Reid Spencer
Chevy Silverado 250: This Talladega Superspeedway Race Is a Study in Unpredictably
Saturday's NASCAR Truck Series race at Talladega Superspeedway is the most unpredictable event of the season, but we'll give you our pick for Victory Lane.
NASCAR
30 September | 02:00 | Reid Spencer
Reid Spencer
Award-winning motorsports writer Reid Spencer has served as lead writer for the NASCAR Wire Service for 16 years, having also spent a four-year stint as NASCAR columnist and beat writer for Sporting News. He is currently serving as president of the National Motorsports Press Association. Email: [email protected]