Minnesota Legal Sports Betting at a Glance
Even though sportsbooks can't accept wagers in Minnesota yet, lawmakers in the state have taken concrete steps to move legalization forward.
The biggest move to date was a draft bill, which includes allowances for mobile betting, which was put together in 2018 but has not yet been voted on by the Minnesota House of Representatives.
The creator of that bill, Rep. Pat Garofalo, has been leading the charge for legalized sports betting in Minnesota and made good progress throughout 2018. Lobbyists from the major pro sports leagues have visited Minnesota since the Supreme Court decision. Momentum is gathering.
All that activity and the rich gambling tradition of Minnesota means that it's a great bet to become one of the next states to offer legal sports betting.
The History of Online Sports Betting in Minnesota
Sports betting in Minnesota, like the vast majority of US states, has been governed under the federal Professional and Amateur Sports Protection Act (PASPA) since 1992. PASPA outlawed sports betting in almost every single US state.
But even though there was no legal sports wagering, other forms of gambling have been popular in Minnesota for decades.
The state currently hosts 22 tribal casinos which offer a variety of table games, slot machines, and live poker. Over the years the compacts with the tribes have been continually renegotiated to include a greater array of games. It's expected that similar negotiations will be required to legalize sports betting.
Live poker is popular, with close to one hundred tables in play in the state. Minnesota has a popular state lottery which was introduced in 1972 and eventually expanded to include multi-state options. In 1983, pari-mutuel betting was introduced. The state currently has a couple of active race tracks.
Minnesota is one of the nationwide leaders in the charitable raffle and bingo games, which represent a billion-dollar industry in the state. Considering that Minnesota residents are are already well-versed in so many forms of gambling, legal sports betting seems like a logical next step.
The chance to take that step arrived in May 2018 in the form of a landmark US Supreme Court decision.
The Current Online Sports Betting Situation in Minnesota
PASPA, the nationwide ban on sports betting that was introduced in 1992, was finally repealed in May 2018.
Sports betting is a multi-billion dollar industry, and with PASPA out of the way, it means that each state government has the opportunity to create their own legal sports betting market within their own jurisdiction.
Since that date, states across the US have been scrambling to introduce legislation to legalize sports betting. A growing group of states has already started accepting legal wagers on sports. Minnesota is making preparations to go the same direction.
The main force behind the movement towards legalized sports betting is Rep. Pat Garofalo. A keen sports betting fan himself, Garofalo has been vocal in his support for legalization but had repeatedly stated that any bill would require both flexibility and consensus among legislators.
There are fourteen different Indian tribes in Minnesota, each with their own compact with the state. Any legalization would have to be done in conjunction with the tribes.
In anticipation of the Supreme Court decision, Garofalo actually circulated a sports betting bill to legislators before PASPA was repealed. The bill also included a mechanism to allow online banking.
However, the 2018 session ended without the bill being voted on. Garofalo is expected to introduce a revived bill in 2019.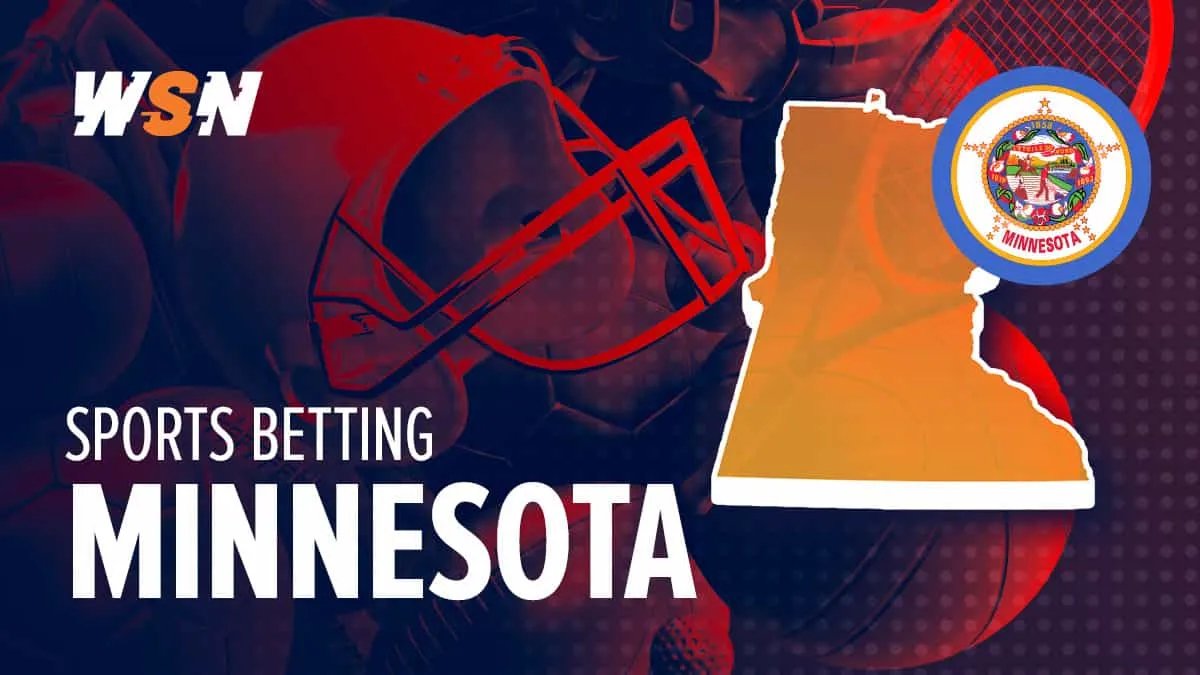 Which Online Sports Betting Sites Are Legal in Minnesota?
Regardless of whether you want to bet on the moneyline or point spreads, at the moment there are no online sports betting sites in Minnesota that you can legally use.
The potential bill floated in 2018 did include online components, but as yet sports betting is not legal.
It may be possible to access offshore sports betting sites from Minnesota. However, these sites are unregulated and not strictly legal. The best option is to wait for the legal version.
What Sports Can You Bet on Online in Minnesota?
Right now, you can not bet on any sports legally in Minnesota. However, as talks continue that may not be the case for too much longer. Once sports betting is legalized, Minnesota residents will be spoiled for choice with local sports to bet on.
Here's a look at the teams and sports we expect Minnesotans to pay particular attention to when placing their first bets:
Football
The Minnesota Vikings represent the state in the NFL and have one National Championship, which came in 1969 just before the NFL-AFL merger. Despite 29 appearances in the Playoffs, the Vikings are still seeking their first Super Bowl victory. Their last appearance in the Super Bowl came back in 1977.
College sports are also popular in the state, and the Minnesota Golden Gophers are members of the Big Ten Conference in the NCAA. The football program has 7 National Titles to their name.
Basketball
When it comes to betting on the NBA. the Minnesota Timberwolves will definitely attract local action.
The team is a comparatively recent addition to the NBA, joining in 1989. The Timberwolves had a slow start to life in the NBA but did manage to win the Midwest Division in 2004. More successful are the Minnesota Lynx in the WNBA.
Despite only being founded in 1999, the Lynx have an impressive four WNBA titles to their name.
Minnesota was also the home of the Minneapolis Lakers before they moved to LA. The Golden Gophers basketball program has won two National titles in their time.
Baseball
The Minnesota Twin arrived in the state from Washington D.C. in 1961. Previously known as the Washington Senators, they won the World Series in 1924. Since changing their name in tribute to the Twin Cities of Minneapolis and St. Paul the Twins have added a further two World Series titles, most recently in 1991.
The state also has a couple of minor league teams, and the Golden Gophers program has 3 national titles.
Hockey
The Minnesota Wild out of St. Paul represent the state in the NHL and are the only current professional team in the state not based in Minneapolis. The Wild have yet to appear in the Stanley Cup Finals but did pick up a Division Championship in 2008.
The Golden Gophers hockey program has had more luck, with 5 national titles. College hockey is especially popular in the state, with four other colleges competing in the NCAA Division 1. The Duluth Bulldogs men's program has 2 championships, while the women's program has an impressive 5.
Other Sports
In soccer, Minnesota FC competes in the Western Conference of the MLS. The climate in Minnesota means that winter sports are popular in the state, and can be played for many months around the wintertime.
In golf, Minnesota regularly hosts PGA tour events and has hosted the US Open four times and the PGA Championship twice. Both have been played at Hazeltine National, which also hosted the Ryder Cup in 2016.
Motorsports are very popular in Minnesota. The state has two racetracks that host NASCAR events, while various other motorsport events take place across the state.
Is Betting on Fantasy Sports Legal in Minnesota?
This is a bit of a grey area but the short answer is yes. Fantasy sports sites can be accessed from within Minnesota. The issue comes from whether fantasy sports are recognized as skill games or games of chance.
A bill was introduced to regulate fantasy sports in the Gopher State in 2018, but it was defeated. Expect further movement on this as the movement to legalize sports betting continues.
Is There No Deposit Sports Betting in Minnesota?
Unregulated offshore sports betting sites may offer no deposit sports betting and while these sites can be accessed from Minnesota, they are not fully legal.
Offshore casinos and sportsbooks aren't regulated or licenses in the US and depositing with them comes with risks.
Given the bright future of legal sports betting in Minnesota, we strongly encourage you to be patient and wait for 100% safe and secure sports gambling options.
What Is the Future of Online Sports Betting in Minnesota?
Minnesota is in the middle of the process of legalizing sports betting. After the repeal of PASPA, states right across the US are at different stages of that process. So far, seven have joined Nevada in offering legal sports betting. Many more are just around the corner, and still, more are proceeding more cautiously and lagging behind.
Minnesota is a state with a rich tradition of gambling. In Rep. Pat Garofalo they have a representative who has shown great commitment to bringing legal sports betting to the Gopher State. At the moment, he has confirmed that he is putting together a fresh bill that could be put in front of the House during their first session in 2019.
Before the bill is voted on, stakeholders need to be brought on board. This means legislators need a clear understanding of how it's going to work, representatives of major leagues have to be consulted, and agreements with the Indian tribes who operate the thriving casino trade must be reached.
There is still work to do for Minnesota, but things are definitely heading in the right direction.
Will Online Sports Betting Ever Be Legal in Minnesota?
We can not answer that for sure. What we do know is that the repeal of PASPA has created a multi-billion dollar opportunity for each state to take advantage of. There is no reason to suspect Minnesota will ignore the opportunity.
Given the state's generally permissive attitude towards other forms of gambling, the strong sports culture and the legal steps lawmakers have already taken, we think it's a good bet that legal sports betting will come to Minnesota in the next year or two.
Legal Online Sports Betting On the Horizon for Minnesota
Perhaps the biggest positive sign for Minnesota residents who are fans of sports betting is the history of gambling that already exists in the state.
Other states where the future of legalization is less bright don't have the same familiarity with betting that already exists in Minnesota. Along with casinos, poker, horse racing, and charity gambling, sports betting will fit right in.
Throughout his campaign, Rep. Garofalo has emphasized the amount of gambling that already exists in Minnesota. He is well aware of the scale of illegal gambling that already exists, and wants to give his state the chance to access some of the money legally. He has already made progress, which should continue into 2019.
Make sure to follow this page for major developments that either hurt or help Minnesota's chances of legalizing online sports betting.