Our pick: Denny Hamlin (+500)
When will Kyle Busch and Martin Truex Jr. end their surprising collective absence from Victory Lane?
William Byron desperately needs a repeat performance of the strong run he staged at Martinsville last fall.
With new rubber on both sides of the cars, tire management will be a critical factor at NASCAR's shortest track.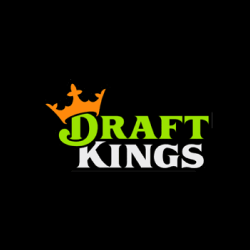 Play Daily Fantasy NASCAR Here!
Use bonus code WSN50 and get a $50 sign-up bonus!
Play Now
Use bonus code WSN50 and get a $50 sign-up bonus!
| | |
| --- | --- |
| What | Blue-Emu Maximum Pain Relief 500 NASCAR Cup Series race |
| Where | Martinsville Speedway |
| When | Wednesday, June 10, 7 p.m. EST |
| How to watch | FS1 |
Hot, hot, hot. Even though Martinsville is staging its first scheduled NASCAR Cup Series race under the lights, the later date on the calendar necessitated by the coronavirus-related break in the schedule means higher temperatures at the .526-mile paper-clip-shaped track, the shortest and most venerable in NASCAR's premier series.
The temperature at race time is expected to be roughly 80 degrees Fahrenheit, and that should provide a different set of variables from those drivers typically find at Martinsville in the early spring and late fall. Accordingly, Goodyear is providing a completely different tire combination for the 500-lap event.
The race will be contested at 263 miles, with stage breaks at 130 and 260 laps. Brad Keselowski, a two-time winner this season, is the defending champion of this event. Martin Truex Jr. won the most recent Cup race contested at Martinsville on October 27 of last year.
NASCAR Cup Series at Martinsville June 10 Odds
Odds taken 9 June, 2020, from BetMGM
If you want to find out more about BetMGM, like bonuses, how to open an account, pros/cons, and more, check out our BetMGM in-depth review. 
Missing in Action: Where are Kyle Busch and Martin Truex Jr.?
In all fairness, it may not be fair to characterize reigning Cup champion and his Joe Gibbs Racing teammate, Martin Truex Jr., as missing in action—at least not lately. Both Busch and Truex have been in contention for victories in post-hiatus races, but, uncharacteristically, they haven't been able to find Victory Lane.
Busch (+450) has three second-place finishes in 10 races this season, as well as a third and two fourths, but he hasn't added to his 56 career victories, second-most to Jimmie Johnson's 83 among active drivers. Busch passed Truex for the runner-up spot on Sunday at Atlanta, but neither driver could match the speed shown by race winner Kevin Harvick, who beat Busch to the finish line by a whopping 3.527 seconds.
A prolific winner over the past five years, with 23 of his 26 career wins coming from 2016 through 2019, Truex (+550) was flailing to start the season, crashing out of two of the first four races. Since the resumption, however, his performance with new crew chief James Small has improved, but there's no hint that Joe Gibbs Racing collectively will approach the series-record 19 victories the organization posted last year.
William Byron Desperately Needs Strong Martinsville Run
In the NASCAR garage, 22-year-old William Byron is known by the nickname "Willie B." Based on his results so far this year, "Bad-Luck Billy" might be more appropriate. Byron's best finish in 10 races this season is eighth at Bristol. His only other top 10—a 10th–came at Phoenix before the break in the schedule.
If anyone has been hurt by the absence of practice in the Cup Series, it's Byron, who is still learning the ropes at NASCAR's highest level. Byron developed consummate skills in iRacing, but he still has much to learn in the real world as he adapts to the weight of a 3,400-pound stock car.
In last October's race at Martinsville, Byron (+3300) ran second to Truex, closely pursuing the race winner throughout the afternoon and crossing the finish line .373 seconds behind the 2017 series champion. Perhaps more than any other driver, Byron needs to use Martinsville as a pivot point for his season, but he'll have to do so without any practice to fine-tune his No. 24 Hendrick Motorsports Chevrolet.
New Tire Combination Throws Wild Card into Martinsville Race
Martinsville is a short track with asphalt straightaways and tight, concrete corners. The first 2020 race at the venerable speedway takes place in temperatures warmer than those typically found in March or October, the traditional Martinsville dates. 
Add to those variables a brand-new tire combination from Goodyear that features updated construction and compound changes on both sides of the car. The combination supplied for Martinsville is expected to lay ample rubber in the concrete corners and produce more rapid fall-off during the course of a fuel run.
Tires are the big story at Martinsville, where drivers are hard on the brakes entering the corners and aggressive on the gas on exit. As a result, tire management becomes paramount, and drivers who are able to preserve their equipment throughout a run invariably will find themselves at the front of the field. Kyle Busch, Kurt Busch, Martin Truex Jr., Kevin Harvick, and Denny Hamlin all fall into that category.
Our Pick: Denny Hamlin (+500)—No one in the Cup Series is better than Hamlin at taking care of his equipment on short tracks. Though he hasn't won at Martinsville since 2015, Hamlin is our choice for Wednesday night.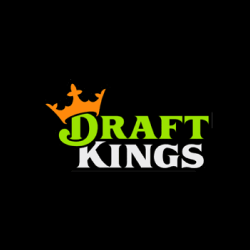 Play daily fantasy NASCAR, here!
Start with a FREE contest entry with DraftKings!
Play Now
Start with a FREE contest entry with DraftKings!
More NASCAR Predictions & Odds
Kyle Larson Claims Second Straight Win in Chili Bowl Nationals
NASCAR Cup drivers Kyle Larson and Christopher Bell battled for supremacy at the Chili Bowl Nationals. Here's how they fared in Tulsa.
NASCAR
January 17
Matt Kaulig Represents a New Breed of NASCAR Owner
The average age of a marquee owner in the NASCAR Cup is 75+, but there's new blood on the way. The details are here.
NASCAR
January 9
NASCAR Drivers Play in the Dirt During Long Winter Break
With no NASCAR racing during the long winter break, drivers are taking their skills to dirt to satisfy the need for speed. Read all about it here.
NASCAR
January 2