Matt Kaulig Represents a New Breed of NASCAR Owner
Kaulig Racing
Kaulig Racing will field two full-time NASCAR Xfinity Series cars in 2021.
The organization also plans a limited foray into the Cup Series this year.
Kaulig isn't the only young owner on an upward trajectory in NASCAR racing.
There's new blood in the NASCAR garage. OK, Matt Kaulig isn't quite new, but relatively speaking, he's one of the younger owners hoping to do great things at NASCAR's highest level. The 47-year-old has already enjoyed success in the NASCAR Xfinity Series, with two of his drivers, Justin Haley and AJ Allmendinger, combining to win five races in 2020.
Kaulig, though, has designs on the premier NASCAR Cup Series—and the Cup Series needs an injection of youth. The marquee owners are getting on in years. Rick Hendrick is 71. Joe Gibbs turned 80 in November. Jack Roush is 78. Richard Childress is 75. Roger Penske turns 84 in February. Richard Petty is 83. Everyone in that group of older owners already has earned induction into the NASCAR Hall of Fame.
Kaulig to Run Three Full-Time Xfinity Series Cars in 2021 Season
First things first. Matt Kaulig is the clean-cut guy you see fielding questions from the audience in the LeafFilter television commercials. That makes sense because he founded the company and uses racing to promote his brand. But Kaulig also is highly competitive. He was a star quarterback at the University of Akron, and he brings the same intensity to the race track.
Kaulig says,
As the quarterback, you're the leader. People look up to you. You're not just one of the guys. You're not just part of the team—you're the leader. So I've always executed that way. It definitely helped being a quarterback and a team captain and just taking on that leadership role—which I love—and translating that to business.
Kaulig is taking his racing business to a higher level in 2021 with a commitment to run three full-time Xfinity cars. Justin Haley, who won three superspeedway races in 2020, is back in the No. 11 Chevrolet. AJ Allmendinger, who earned two wins in a part-time role, will drive a full schedule in the No. 16 Camaro. And Jeb Burton will drive the No. 10 car, replacing Ross Chastain, who gets a full-time Cup opportunity this year with Chip Ganassi Racing.
Kaulig Racing Will Dabble in the NASCAR Cup Series, Too
Justin Haley ran the Daytona 500 for Kaulig Racing in 2020 and finished 13th. In a season disrupted by the coronavirus pandemic, that was the first and only Cup race for the organization. As the 2021 season approaches, however, Kaulig already has announced plans to compete in a variety of superspeedway and road course races this year.
The team has the perfect array of drivers to do just that. Haley has a particular knack for the horsepower-restricted events at Daytona and Talladega, where cars draft together in tightly-bunched packs. Allmendinger, on the other hand, is a road course specialist, and with six road courses now on the Cup schedule, he should be favored to win one or more.
You can expect Kaulig to field at least one full-time Cup entry in 2022, concurrent with the debut of NASCAR's new NextGen race car. Kaulig has made no secret of his long-term plans. "We have the ultimate goal of becoming a powerhouse team in the Cup Series, and we are excited to continue our team's growth," Kaulig posted on Twitter as the team announced plans to run selected Cup races in 2021.
Other New Owners Are Taking the NASCAR Plunge in 2021
One of the newest NASCAR teams also is the most highly publicized—by a mile. Cup driver Denny Hamlin has joined forces with NBA legend Michael Jordan to form 23XI Racing, which will field Toyotas for driver Bubba Wallace.
But the Hamlin-Jordan juggernaut isn't the only new venture of note. NASCAR driver Justin Marks has formed Trackhouse Racing to field No. 99 Chevrolets for Mexican driver Daniel Suarez, who will compete for his fourth different team in four years. Spire Motorsports has doubled its efforts with a second Cup car, and former Cup driver Matt Tifft has partnered with B.J. McLeod and Joe Falk to form Live Fast Motorsports, with McLeod slated to drive the No. 78 Ford.
In a recent surprise, 2019 Indy 500 rookie of the year Santino Ferrucci will leave the IndyCar Series for a part-time Xfinity Series ride with Sam Hunt Racing, an organization that has run 10 races in the series in the last two seasons. Ferrucci indicated his first race likely will be at Homestead-Miami Speedway in February.
Bet on NASCAR with the best NJ sportsbooks!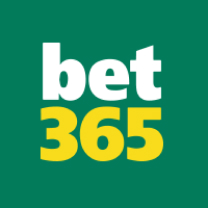 21+ | T&Cs, time limits & exclusions apply
Impressive range of bonuses
One of the worlds biggest sportsbooks

21+ | Terms and conditions apply
Fastest payout platform
Many withdrawal options
Promo code sports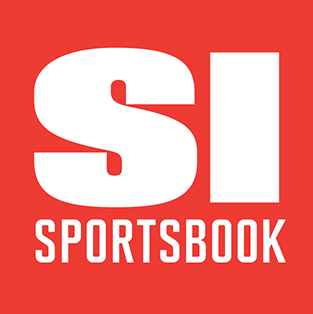 21+ CO Only | Terms and conditions apply
Beginner friendly
Fantastic odds
Bonus code win100
Bet on NASCAR with the best Indiana sportsbooks!
21+ | VA only | Gambling problem? Call 1-800-532-3500
Wide range of betting options
Top notch customer service
Promo code sports
21+ | T&Cs apply
Great payment and customer support
Access to fantasy sports with one account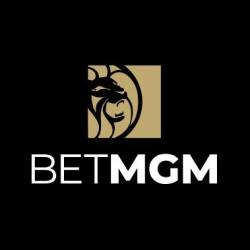 21+ | Terms and conditions apply
Boosted parlays with enhanced odds
Impressive range of bets
10 free bet every week
Bet on NASCAR with the best PA sportsbooks!
21+ | VA only | Gambling problem? Call 1-800-532-3500
Wide range of betting options
Top notch customer service
Promo code sports
21+ | T&Cs apply
Great payment and customer support
Access to fantasy sports with one account

Terms and conditions apply | 21+ | VA only
Lots of betting options
Daily odds boost
Great live betting section
More NASCAR Predictions & Odds
YellaWood 500 Predictions: If You Trust the Oddsmakers, We Have an Interesting Proposition
Ford drivers have won 10 of the last 14 NASCAR Cup Series races at Talladega Superspeedway. Will that domination continue on Sunday? …
NASCAR
30 September | 05:30 | Reid Spencer
Sparks 300 Predictions: Don't Discount Noah Gragson's Chances of Setting an Xfinity Record
Noah Gragson's NASCAR Xfinity Series winning streak is still alive. Can he make it five in a row on Saturday at Talladega? Here's what we think.
NASCAR
30 September | 04:30 | Reid Spencer
Chevy Silverado 250: This Talladega Superspeedway Race Is a Study in Unpredictably
Saturday's NASCAR Truck Series race at Talladega Superspeedway is the most unpredictable event of the season, but we'll give you our pick for Victory Lane.
NASCAR
30 September | 02:00 | Reid Spencer
Reid Spencer
Award-winning motorsports writer Reid Spencer has served as lead writer for the NASCAR Wire Service for 16 years, having also spent a four-year stint as NASCAR columnist and beat writer for Sporting News. He is currently serving as president of the National Motorsports Press Association. Email: [email protected]