Kevin Harvick Earns Driver of the Year Honors for Fourth Time
Nine-win season propels Kevin Harvick to the top rank among motorsports competitors.
NASCAR drivers show their charitable sides during a challenging season.
Speedway Motorsports hopes to return Nashville Fairgrounds to the top NASCAR track.
The pandemic-interrupted racing season produced several exceptional candidates for the Richard Petty Driver of the Year award, conferred by vote of the National Motorsports Press Association. Kevin Harvick led NASCAR's premier division with nine victories. Chase Elliott claimed his first Cup Series title.
Scott Dixon won the first three races on the IndyCar Series on the way to his sixth championship. Denny Hamlin led the Joe Gibbs Racing, Toyota's flagship team, with seven triumphs and 18 top-five finishes in NASCAR's top series. Kyle Larson won 46 of the 92 dirt races he entered, taking checkered flags in four different types of race cars.
Nine-Win Season Propels Kevin Harvick to Fourth Driver of the Year Award
Ultimately, it was Kevin Harvick who was named Richard Petty Driver of the Year with 45 percent of the vote from the NMPA membership. In a season interrupted for 10 weeks by the coronavirus pandemic, Harvick won the first race after the resumption of competition—May 17 at Darlington—and went on to claim eight more trophies for a career-best nine victories.
Harvick finished fifth in the final standings after narrowly failing to qualify for the Championship 4 race, which Elliott won to secure his maiden championship. But the NMPA rewarded Harvick for his body of work, which elevated his career total to 58 wins, most among active drivers now that Jimmie Johnson has left the Cup Series to race IndyCars next year.
It was the fourth such award for Harvick, who earned the distinction for the first time in 2001 when he was thrust into the limelight as Dale Earnhardt's successor at Richard Childress Racing after Earnhardt died in a last-lap crash in the season-opening Daytona 500. Harvick also was the top vote-getter in his 2014 championship season and in 2018.
Buoyed by victories in the final two races of the season, Elliott was second in the balloting with 30 percent of the vote. Dixon and Larson, the latter of whom will return to the Cup Series with Hendrick Motorsports in 2021, also were selected on multiple ballots.
NASCAR Drivers Show Their Charitable Sides During Challenging Season
One by-product of the coronavirus pandemic has been the strengthening of the charitable instincts among top NASCAR stars. The Checkered Flag Foundation, founded by 2012 NASCAR Cup champion Brad Keselowski, celebrated its 10th anniversary by providing business suits to returning veterans of the United States Armed Services to aid them in securing work after their service.
Keselowski said:
We've been celebrating the 10th year of the Checkered Flag Foundation in 2020, and this feels like such a fitting way to end the season and spread some joy around the holidays. I'm grateful that we could come together to recognize veterans during this important transition for them.
On November 5, Martin Truex Jr. and his long-time girlfriend, Sherry Pollex, celebrated the opening of the Sherry Strong Integrative Medicine Oncology Clinic at the Weisinger Cancer Institute in Charlotte, N.C. Pollex has been waging a recurring battle with cervical cancer; she and Truex, through his Martin Truex Jr. Foundation, have committed their time and resources to the benefit of cancer patients throughout the United States.
Nashville Revival: Will NASCAR Racing Return to the Historic Fairgrounds?
Bristol Motor Speedway, a property of Speedway Motorsports Inc. (SMI), is exploring an agreement with Nashville Fairgrounds Speedway that could return NASCAR racing to the historic short track, the second-oldest operating motorsports speedway in the United States, dating to 1904.
Until a potential agreement, Bristol would assume operation of the .596-mile track and take on financial responsibility for the renovation and maintenance of the facility. Nashville Fairgrounds Speedway is deeply rooted in NASCAR's past. The Cup Series last raced there in 1984.
President, and CEO of SMI and Bristol Motor Speedway, Marcus Smith, Said:
We can work together to transform Nashville Fairgrounds Speedway into an amazing multipurpose entertainment destination. We're ready to roll up our sleeves and go to work to fully restore the speedway, recruit national events and breathe new life into a venue that has a legendary status in auto racing history.
Bet on NASCAR with the best NJ sportsbooks!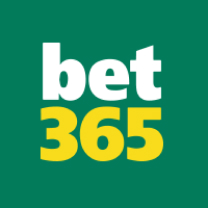 21+ | T&Cs, time limits & exclusions apply
Impressive range of bonuses
One of the worlds biggest sportsbooks

21+ | Terms and conditions apply
Fastest payout platform
Many withdrawal options
Live right now feature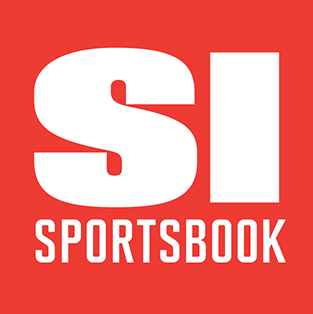 21+ CO Only | Terms and conditions apply
Beginner friendly
Fantastic odds
Bet on NASCAR with the best Indiana sportsbooks!
21+ | NJ, WV, PA, IN, IL, CO, IA, TN, MI, VA only | T&C apply
Great payment and customer support
Access to fantasy sports with one account
21+ | T&Cs apply
Wide range of betting options
Top notch customer service
Promo code 250match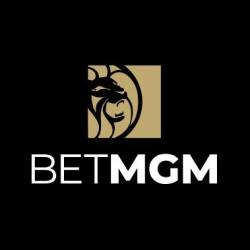 21+ | Terms and conditions apply
Boosted parlays with enhanced odds
Impressive range of bets
10 free bet every week
Bet on NASCAR with the best PA sportsbooks!
21+ | NJ, WV, PA, IN, IL, CO, IA, TN, MI, VA only | T&C apply
Great payment and customer support
Access to fantasy sports with one account

Terms and conditions apply | 21+ | NJ only
Lots of betting options
Daily odds boost
Great live betting section
21+ | T&Cs apply
Wide range of betting options
Top notch customer service
Promo code 250match
More NASCAR Predictions & Odds
Toyota/Save Mart 350 Predictions, Odds, Best Bets (Cup Series)
For the fifth straight race at Sonoma, Kyle Larson will start on the pole, but will his speed in time trials translate into another win in Sunday's NASCAR Cup event? Ou …
NASCAR
12 June | 04:18 | Reid Spencer
DoorDash 250 Predictions, Odds, Best Bets (Truck Series)
The field for Saturday's DoorDash 250 NASCAR Truck Series race at Sonoma is peppered with full-time Cup Series drivers. Will they best the Truck regulars? …
NASCAR
10 June | 04:40 | Reid Spencer
Enjoy Illinois 300 Predictions, Odds, Best Bets (Cup Series)
Ford drivers dominated qualifying for Sunday's Enjoy Illinois 300 in the Greater St. Louis area, but which one has the best chance to win? We dissect the race here.
NASCAR
5 June | 03:04 | Reid Spencer
Reid Spencer
Award-winning motorsports writer Reid Spencer has served as lead writer for the NASCAR Wire Service for 16 years, having also spent a four-year stint as NASCAR columnist and beat writer for Sporting News. He is currently serving as president of the National Motorsports Press Association. Email: [email protected]