MaximBet Review and Betting Bonuses
MaximBet Casino
MaximBet offers loads of on-running bonuses themed around different sporting events, plus promos that make it extra valuable to reload!
Pros
Great bonuses & promotions
Sleek design
Good customer support
Cons
Limited banking options
Variety of sports and betting markets could be better
Sportsbetting.com has been rebranded to MaximBet in 2021. The rebrand is the result of a collaboration between SportsBetting.com parent company Carousel Group and brand Maxim.
The list of legal online sportsbooks available in Colorado is slowly ticking up. MaximBet might not have the same reputation as some of its competitors in The Centennial State, but judging by its comprehensive new betting platform it won't take long to catch up with them.
Our team lives for exploring online sportsbooks – especially intriguing new creations we haven't seen before – so we've conducted a full review of MaximBet to see how it fits in the Colorado landscape.
We like to make our reviews as comprehensive as humanly possible. This means leaving no stone unturned and checking out the likes of software, bonuses, sports available, types of bets on offer, customer support, banking, registration, and much much more.
We found a lot to like at MaximBet and as you'll see, we also found a couple of things we think could be improved. Your complete guide to MaximBet is here.
MaximBet Review at a Glance
It's quite rare our experts sit down to review a sportsbook that's genuinely new to them, but that was the case with MaximBet. The betting software is exclusively available in Colorado and launched fully formed towards the end of 2020.
Judging by the information on the landing page, we can expect MaximBet to expand its scope to include online casino games and poker in the future. For now though, sports betting is (aptly, given the name) the sole focus.
The website is simple and classic, with a logical design that is easy to navigate around. Although there is already a lot going on, you can tell in places that MaximBet is not quite fully formed yet – there are only two supported banking methods for example, although the company indicates that more are on the way.
Below are some of the main things to know about MaximBet:
The range of sports and bets is good, especially for a brand new sportsbook. It's right up there with the other top betting sites in Colorado.
MaximBet operates in partnership with Johnny Nolon's Casino in Cripple Creek.
The bonuses are great. There is a welcome twist on a standard risk-free bet for new members, and loads of on-running promotions.
For now, the range of deposit methods is on the small side. Although MaximBet does indicate it intends to improve this.
Our experts are generally big fans of MaximBet. We always love a more local site that breaks up the giants like DraftKings and FanDuel, and even the areas where MaximBet arguably falls down – like in banking methods – feel like temporary situations that will be improved, rather than serious missteps.
The sportsbook should not be confused with Sportsbetting.ag. MaximBet is completely safe to bet in Colorado and is regulated by the Colorado Division of Gaming. Use our sign-up links to make sure you are visiting the right sportsbook.
There are other legal betting options available in Colorado. WSN has reviewed each sportsbook. Click below to compare MaximBet to other sportsbooks and bonus offers in Colorado.
Legal betting options in Colorado
If you're looking for more betting options and bonuses, we've put together a list of the best sportsbook bonuses in Colorado.
In the following sections, we take a deep dive into each of the main facets of MaximBet, one by one.
MaximBet Software and Mobile Betting
MaximBet's software is attractive and well designed across the board, and includes plenty of scope for expansion. For example, on the landing page, you can read about how the site plans to incorporate casino games and poker down the road, even though they aren't available yet.
The MaximBet sportsbook is nice and easy to navigate around. The format is classic: there is a toolbar of sports at the top of the screen, along with convenient shortcut buttons to the live section, promotions, and help section. On the left of the screen is a hidden menu that gives you more options for navigating around the online sports betting site, and on the right-hand side is the intelligent bet slip.
The bets and markets appear in the middle of the screen, taking up the most real estate. If you click on a bet, it gets added to the bet slip. You can add as many bets as you want, and the bet slip will automatically update with the different types of bets available. You can also test out different stakes before placing a bet, to see how much you win.
Overall, placing a bet is simple and intuitive at MaximBet.
There is also a search bar on-screen at all times, which you can use to look for specific bets. You could type in Man Utd for example, and immediately be shown all the upcoming games involving that team. It's such a convenient feature we wonder why more online bookmakers don't utilize it!
MaximBet does not yet have a dedicated mobile app, but the site has been optimized for mobile access. That means if you want to play on your cell phone, all you need to do is search for it through your device's browser.
The layout of the site is similar on the small screen, and the overall experience translates very well.
MaximBet Betting Site and Mobile Highlights
The site is very well organized and beginner-friendly. Both browsing through the markets and placing bets is very easy.
There are some nice touches that make the experience even more personal and hassle-free – like the "recently viewed" list in the menu, and the search bar which lets you find specific bets immediately.
We like the Live section, which is similarly clean and well organized. There is a general air of "no-nonsense" about the site, which we like in a sportsbook.
The 24/7 Live Chat button is always visible at the top of the screen, which is something we always love to see.
Things to Improve
The Betslip can't be collapsed or hidden and is just always open at the side of the page even when it's empty. We think the site would feel even more spacious if this feature was added.
The Odds Boost button – which shows you all the current markets with enhanced odds – could be a little more prominent. We'd like to see it added as a quick link at the top of the page to make it stand out even more.
Bonuses and Deals at MaximBet
This is a section our experts were very pleasantly surprised with. Given MaximBet is a newcomer on the sports betting scene, we are somewhat expecting to see some modest or middle-of-the-road promos – at least initially.
Instead, we've got a really innovative and valuable bonus for new members, and absolutely loads of specials on a variety of sports, all of which get updated regularly depending on the sporting calendar.
There is a real emphasis at MaximBet on keeping players' interest piqued, which they do by dreaming up regular offers and promotions.
All too often we find sportsbooks neglect existing bettors in favor of attracting new players with welcome offers. Not here, where new and current sports bettors alike have plenty of exciting offers.
To check out exactly what's going on, just hit the "Promotions" button from the menu at the top of the page.
$1,000 Deposit Bonus
This is MaximBet's welcome bonus and we love it. Risk-free bets are a fairly common offer for new players, and generally involve creating an account, placing your first bet, and if you end up losing your bet is returned to you.
Get 100% Deposit Bonus up to $1,000 at MaximBet.
To be eligible you must be at least 21 and wager from the state of Colorado. If you have a gambling problem call 1-800-522-4700.
We really like this bonus. It means you can really get to grips with the sportsbook over the course of a week, and be safe in the knowledge that you have insurance on your losses.
On-Running Promotions
MaximBet has A LOT of them.
Basically, if there's a major league or competition happening, you can expect some kind of special offer. Examples we found include money back if your boxer or UFC pick gets KO'd, $3 every time your pick to win makes a birdie in a golf tournament, money line bets returned if an NFL game goes into overtime, and more.
Promos like these really go a long way to making an already great market even more attractive. There are no bonus codes required either – the promos are available for everyone.
Nothing But Net Wednesdays
Place 2 bets on a Wednesday of a minimum of $10 each, one on a basketball betting market, and one on a soccer market, and receive a 50% bonus back in Free Bet Credits up to $50 on the combined total of both bets.
Note that only single bets are available for this promotion. Parlay bets or any other type do not qualify.
No promo code is necessary.
Kinds of Sports Bets and Odds
MaximBet does well in this section. We've already mentioned how well we feel the course is designed, and how usable it is for players of all levels. This is important because there are a lot of betting options.
All the top sports at MaximBet – NFL, NBA, MLB, NHL, Soccer, and more – have multiple markets on offer. The live betting section is great too and lets you bet on all kinds of live events.
Here are our main observations about the wagering available at MaximBet:
The odds are very good, competitive with the other top sportsbooks in Colorado.
Money lines, point spreads, teasers, and totals are all widely available and given the most prominence on the site.
The search bar is an excellent tool for quickly finding the market you're looking for.
The bet slip is versatile and easy to use.
MaximBet selects certain bets to receive Boosted Odds, which get updated every day.
Let's dive into some of those markets a little more closely.
Popular Bets
No matter the sportsbook, most of the action is taken up with straight money line bets, followed closely by point spreads and totals. MaximBet understands this and makes sure these are the most visible markets.
Click into any sport and you'll be greeted with the above bets for the top upcoming games. Once you click into them you can browse through all the other markets, but if you want to stick to the classics, MaximBet makes it very easy.
Prop Bets
Prop bets are a whole series of markets that have undergone a transformation over the last decade or so. These days, it seems like you can bet on just about anything that happens in a game.
MaximBet has loads of props available for the most popular sports – things like how many yards an NFL player will throw, for rebounds in the NBA, or picking the score in any game at halftime.
There are solid props on offer at less popular sports too, and you can expect a fresh selection of options any time a big tournament rolls around – special props for the Super Bowl, World Cup, or World Series.
Futures Bets
Everyone loves a futures bet to keep an eye on over the course of the season, and MaximBet has all the top futures on its books. Conference winners in the NBA, Stanley Cup winner, Olympic medalists – you'll find them all.
Futures appeal to both beginners and expert players alike, and they're easy to locate and place at MaximBet.
Live Betting
Betting on sports action live as it happens has never been more popular, thanks in a big part to how easy it is to stay tuned in with live sport these days.
The live betting section at MaximBet is nice and clean which is something we like to see – super busy live platforms can feel overwhelming.
You can see all the live markets divided up by sport, and when you click into one you'll see all the types of bets available. MaximBet has an impressive variety of live bets.
Rather than just the standard money line or totals bets, most sports have a full range of props that let you really take advantage of whatever you're observing in real-time. All the in-play games have graphics attached providing live updates too, which help you keep an eye on your bets in real-time.
Sports You Can Bet on at MaximBet
Our experts were very satisfied with the range of sports available at MaximBet. Certainly, all the most popular sports are well represented, and there are plenty of slightly more out-there options too.
No Esports and the lack of an active racebook are two things that jumped out to our experts, but we could easily imagine both being added when competition times roll around.
Below you can check out the full list that was available when we conducted our sportsbook reviews. It's worth remembering that this list is subject to change, and you can expect more sports to be added over time – especially when new tournaments are due to begin.
NCAA Baseball
Boxing/MMA
Cricket
Darts
NCAA Hockey
Rugby League
Rugby Union
Snooker
Deposits and Withdrawal Methods
Banking is the one area that MaximBet does feel a little bare bone. The company has already indicated that it intends to add more payment methods down the road, and we're happy to take their word on that since it's early days for this sportsbook.
For now, these are the ways you can deposit or withdraw at the site:
In truth, as payment options go these two are pretty good ones to have. Both are available for deposits and payouts, and depositing with either one is nice and easy.
ACH transfers are a very convenient way to send money directly to and from your bank account, and e-wallets like Skrill are exceptionally popular in the sports betting world – so it's nice to have both deposit options at least.
All deposits are instant, and you can expect a small delay when you request a withdrawal.
As you would expect, this is an area our experts flagged that they would like to see improved. To get right up there with the other sportsbooks in Colorado, we'd like to see the addition of American Express, prepaid cards, more e-wallets, cryptocurrency like Bitcoin or Litecoin, money orders, bank wire transfers, or other services.
| Method | Deposit | Withdrawal | Processing Time | Minimum Deposit | Max Deposit | Fees |
| --- | --- | --- | --- | --- | --- | --- |
| ACH transfer | Yes | Yes | Instant for deposits, 1-5 for withdrawals | $10 | None unless set by player | Not from sportsbook |
| Skrill | Yes | Yes | Instant for deposits, 1-5 for withdrawals | $10 | None unless set by player | Not from sportsbook |
| Mazooma | Yes | Yes | Instant for deposits, 1-5 for withdrawals | $10 | None unless set by player | Not from sportsbook |
| VIP Preferred | Yes | Yes | Instant for deposits, 1-5 for withdrawals | $10 | None unless set by player | Not from sportsbook |
| Visa/Mastercard | Yes | Yes | Instant for deposits, 1-5 for withdrawals | $10 | None unless set by player | Not from sportsbook |
Signup and Registration
Getting set up with an account is very easy at MaximBet. It's in the interest of online sportsbooks to make signing up as quick and effortless as possible, and that's exactly what MaximBet has done.
During our tests, the whole process took our experts about two minutes.
Below is exactly how to do it:
Hit the green "Join" button on Sportbsetting.com's homepage.
The first screen requires personal information. Type in your name, email address, date of birth, cell phone number, and home address.
You'll also need to provide four digits from your SSN, which MaximBet use to help verify your identity.
You have to choose a unique password, and check a box indicating that you are over 21 and agree with the terms and conditions. When this is done, click the button to confirm your info.
If everything is in order you're all done! However, MaximBet may still need some extra information to verify your ID. There are different options, including sending a picture of your passport or driving license or just taking a selfie.
Once you've successfully submitted proof of your identity your account will be unlocked and you're good to deposit some money.
Security and Gaming Licence
MaximBet has legit security credentials. It's a legal requirement for every sportsbook in Colorado to have a physical location and the site operates in partnership with Johnny Nolan's casino in Cripple Creek.
MaximBet is also fully licensed and audited by the Colorado Division of Gaming, which oversees all sports betting activity in the state. This information is prominently displayed on the web page, as well as the advice that users must be at least 21 years old.
That is basically all the boxes ticked for a legal sportsbook in Colorado. Since the site is quite new it doesn't yet have much of a player's reputation to go by, but our experts are very happy that all signs are positive so far.
Customer Support
By far, the first thing our experts look for when we think about customer support is a live chat. We're happy to report that MaximBet has agents on-hand 24/7, and the live button is always just a click away at the top of the page.
All the questions we had during the review were answered quickly and easily by a real person. Knowing that support is always there gives great peace of mind.
MaximBet also has other contact options, including email and a request for an agent to call you if you prefer to talk to someone on the phone. The FAQs in the help section are useful too.
Another thing we always like to see – resources to promote responsible gambling are also displayed at the bottom of every page. Helpful advice is just a click away, as well as access to practical tools like self-exclusion and limits.
Things MaximBet Is Doing Right
Colorado is quietly becoming quite a sports betting hub, with multiple US and international sportsbooks now available in the Centennial State. MaximBet is the local option rubbing shoulders with the big boys, and in the eyes of our experts, it's more than holding its own.
Here are some of our experts' favorite things about the site:
The bonuses and promotions are top class, across the board. We love the concept of a risk-free week (rather than a risk-free bet), which makes the welcome bonus especially inclusive, fun, and above all valuable. There are loads of on-running bonuses themed around different sporting events, plus promos that make it extra valuable to reload. Extremely impressive.
The site is very well designed. It's simple to navigate around, and equally easy to use for beginners and more experienced players. The same goes for placing bets, which is fast and easy.
We're big fans of the search bar, which lets you locate specific markets or bets very easily. It's something we'd like to see more sportsbooks adopt.
The customer support is great, with immediate help available 24/7 from the live chat. MaximBet just does a good job of looking after its players in all areas.
Things MaximBet Could Work On
With every review, our experts come back with a couple of things they think could be improved. MaximBet is no exception, and below we have collected a couple of points for the site to work on:
Banking is the standout issue here. Only supporting two payment methods for deposits and payouts just won't cut it in the modern and competitive world of online gambling in the US. If you're only interested in using ACH transfers or Skrill this won't be an issue for you, but not having more options is just a recipe for losing potential bettors. However, it's early days and the sportsbook has indicated it intends to expand its available banking methods.
We're happy with the range of both sports and betting markets at MaximBet, but it is true that there are other sportsbooks out there that have more options in both.
It's not exactly a criticism, but MaximBet is a new site without much of a reputation to go on, and without a huge amount of information out there. Now practically everything we've seen has been positive, and we have absolutely no concerns about licenses or security, but it's true that unlike some of its competitors it doesn't yet have an identity or a well of trust built up in the industry.
MaximBet Company History
To pick up on the last section, we don't really know all that much about MaximBet. Unlike other sportsbooks available in Colorado – like DraftKings, or FanDuel, or Caesars Sportsbook – MaximBet is not a company with years of experience or an international reputation – or even a national reputation.
Instead, MaximBet is a local enterprise, launched in late 2020 to get in on the burgeoning sports betting industry in Colorado. It's fully licensed and regulated by the Colorado Division of Gaming and has a partnership with Johnny Nolan's Casino, which has been a big part of the gambling scene in CO for 30 years.
There's not all that much to say in terms of history for MaximBet. It's all ahead of the site!
The Final Word on MaximBet
We're always here for the local options just as much as the big names in sports betting, and our experts have been very pleasantly surprised with what's on offer at MaximBet.
The overall design and usability of the site are very strong – much better in fact than we would have expected from a first-time sportsbook. Navigating and placing bets is easy, and features like the search bar and the "recently viewed" bets make the experience even more personal.
The bonuses and promos are where MaximBet really shines – and actually largely outshines their competitors.
We love the risk-free week sign-up bonus, and there are so many regular promotions happening that it's impossible not to have your interest piqued every time you head to the promotions page.
We're happy with the odds, sports, and bets, which is certainly competitive with other sportsbooks. The customer support is excellent too.
Banking options are MaximBet's Achilles' heel, but it's something we hope to see improved in the near future.
Overall, we're happy to recommend trying out MaximBet for yourself.
Similar Sportsbooks to MaximBet:
Sportsbook
MaximBet
DraftKings
BetRivers
Rating

⭐ 8/10

⭐ 9/10

⭐ 9/10
Bonus
UP TO $1000 FREE
$1000 DEPOSIT
BONUS
$250 DEPOSIT
MATCH
Top
Features
✔ Great bonuses
& promotions✔ Sleek design✔ Good customer
support
✔ Great banking
options✔ Access to
fantasy sports✔ Beginner friendly
✔ Wide range of
betting options✔ Top notch
customer service✔ Promo Code
'250MATCH'
States
License In
Currently licensed
in Colorado.
Currently licensed
in 14 states.
Currently licensed
in 11 states
Payment
Methods
ACH Bank Transfer
Visa
Mastercard
Mazooma
VIP Preferred
Skrill
PayPal (coming soon)
Visa
MasterCard
PayPal
American Express
Discover
Online Banking
Play+
Wire Transfer
VIP Preferred
e-cheque
Cash
Visa
MasterCard
ACH Transfer
Online Banking
BetRivers Play+
card
Support
Live Chat
Email
Call Back
Email
Phone
Live Chat
Email
Phone
FAQs
Is MaximBet legal to bet with?
Yes, as long as you are over 21 years old and physically located in Colorado.
Can you bet on mobile with MaximBet?
Yes. Although MaximBet doesn't have a mobile app, the website has been optimized for mobile access.
Where can I play on MaximBet?
You need to be inside Colorado state lines to place a bet on MaximBet.
Does MaximBet offer a no deposit bonus or free bets?
MaximBet updates its welcome offers frequently. At the moment, as a new player, you can get your deposit matched for up to $1000. Besides the sign-up offer, MaximBet also offers weekly bonuses and promotions.
Does MaximBet have good odds?
Yes. MaximBet's odds are competitive with other top US sportsbooks.
Are MaximBet and Sportsbetting.ag the same?
No. MaximBet is a safe and legal sportsbook operating with a license in Colorado, US.


View More Sportsbook Reviews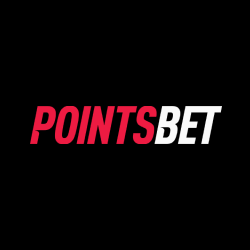 21+ | T&Cs apply
Unique pointsbetting system
Unbeatable rewards
Bonus code wsn1000m

21+ | Terms and conditions apply
Huge variety of bets and sports
Great mobile app
Beginner friendly

Terms and conditions apply | 21+ | NJ only
Great mobile app
Great live betting section
Great offers promotions