Battle of potential future Cy Youngs
Hot Indians looking to top cold Yankees
Batting champion vs MVP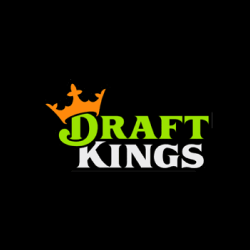 Get a deposit bonus up to $500!
Sign up at DraftKings and receive a 20% deposit bonus up to $500
Play Now
Sign up at DraftKings and receive a 20% deposit bonus up to $500
Yankees vs Indians Odds
Yankees vs Indians Predictions and Picks
If Shane Bieber is the best pitcher in the postseason, Gerrit Cole has a great argument to be No. 2. Cleveland is 10-2 in the 12 starts by Bieber and the under is 10-2. As we have all year, we're riding that train, so we like the under and Indians money line.
Pick:
Indians to win -106

Under 6 -106
Betting record through 9/22/20 (36-34-1)
How to Watch Yankees vs Indians
Yankees vs Indians Information
What
New York Yankees at Cleveland Indians
Where
Progressive Field, Cleveland, OH
When
Tuesday, September 29, 2020, 6:00 PM EST
How to Watch
Watch on ESPN+ here!
Bieber vs Cole in the Matchup of the Year
It's essentially impossible to have a better pitching matchup than this. Shane Bieber, baseball's best pitcher, against Gerrit Cole, the man who was expected to be baseball's best pitcher.
Let's look back at each of their seasons. Bieber will be the American League Cy Young Award winner and if it's not unanimous, that's blasphemous. Bieber became the first pitcher to win the triple crown since Johan Santana in 2006. Bieber was essentially perfect, going 8-1 with a 1.63 ERA and 0.866 WHIP.
Bieber also led the AL in ERA+ (281), fielding-independent pitching (2.07), fewest hits allowed per nine innings (5.4), strikeouts (122), and strikeouts per nine innings (14.2). He struck out 10 or more hitters in eight of his 12 starts, gave up two or fewer earned runs in nine of those starts, and never gave up more than three in a single game. He's been as dominant over the last 12 starts as it gets in baseball.
I couldn't quite find it, but it's been more than a year since a Gerrit Cole was the underdog in a game he started. However, that's the case on Tuesday, but don't sleep on Cole, who had a rough stretch in the middle of the season but has since been dominant.
Cole went 7-3, posting a 2.84 ERA and 0.96 WHIP while striking out 96 batters and walking just 17 in 73 innings.
The Yankees lost four straight games Cole started from August 19- Sept 5, with Cole picking up three of those losses while giving up 12 earned runs in 22.2 innings over that span.
In his other eight starts, the Yankees went 8-0, Cole went 7-0 and gave up just 11 earned runs in 50.1 innings. Over his last three starts, Cole went 3-0, going seven innings in each, giving up 10 total hits, three walks and two earned runs while striking out 24.
Teams Enter With Two Different Feels
Yankees manager Aaron Boone said a new season starts now, in a media availability on Monday, trying to quell concerns about the Yankees recent play. While that's true, these teams come in with different levels of momentum.
The Indians are riding high, having won nine of their last 12 games. The Yankees trudged their way to the finish line, going 2-6 over their final eight games, and because of that will be playing in Cleveland instead of their home in the Bronx.
Cleveland's offense has been relatively hot, averaging five runs per game over their past eight games while the Yankees have been held to three runs or fewer in four of their last five games.
The main reason the Yankees fans are worried is New York generally beat up on the bad teams and couldn't be at the top-level teams. The Yankees went 10-18 against teams that made the playoffs and 23-9 against teams that missed the postseason. Only once did New York win a series against a postseason team, that was a sweep of the Blue Jays two weeks ago.
Editor's Picks
Batting Champion vs Potential MVP
They don't get to go head-to-head, but all eyes in this series will be on the team's two best hitters: New York's DJ LeMahieu and Cleveland's Jose Ramirez.
LeMahieu became the fourth player in pinstripes to win the AL batting title and the other three players were pretty decent in their day: Lou Gehrig (1934), Joe DiMaggio (1939), and Mickey Mantle (1956). LeMahieu hit .364 and had a .421 OBP with 10 home runs, 27 RBI, and 1.011 OPS.
For Cleveland, Jose Ramirez seems to be the AL MVP favorite and it's because of an absolutely dominant September where he almost matched LeMahieu's numbers from the entire season. In September, Ramirez hit .366 with a .453 on-base percentage and belted 10 home runs, had 24 RBI, and mind-blowing 1.294 OPS. In all, he had19 extra-base hits in 23 games and raised his batting average 49 points over the final three weeks of the year to propel Cleveland to the postseason.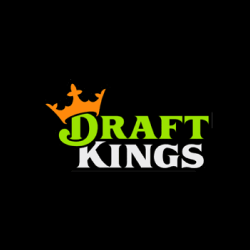 Get a deposit bonus up to $500!
Sign up at DraftKings and receive a 20% deposit bonus up to $500
Play Now
Sign up at DraftKings and receive a 20% deposit bonus up to $500
More MLB Predictions & Odds
Where Can I Bet on MLB Games Legally?
If you're wondering where and how to bet on MLB games legally within the United States, we got you covered.
MLB
December 8
Tampa Bay Rays vs Los Angeles Dodgers Game 6 Predictions, Odds & Picks (October 27)
Take a look at the odds, predictions, and picks for Rays vs Dodgers on October 27, 2020.
MLB
October 27
Tampa Bay Rays vs Los Angeles Dodgers Game 5 Predictions, Odds & Picks (October 25)
Take a look at the odds, predictions, and picks for Rays vs Dodgers on October 25, 2020.
MLB
October 25
Tony Garcia
Tony writes about baseball for WSN.com after recently graduating with his Masters from the Medill School of Journalism at Northwestern University. Prior to that, Tony was a local sports reporter for MLive Media Group, based out of Jackson, Michigan where he covered everything from high school to professional sports. He graduated from Michigan State in 2015 with a degree in journalism. During his time there he covered the Michigan State football and men's basketball teams from 2013-15 and hosted a sports radio show on WDBM 89FM.