Jimmie Johnson returns to action in his final season after one-race absence because of a positive COVID-19 test.
In his quest to break out of a 16-race slump, Kyle Busch draws the pole position for Sunday's Quaker State 400.
Kentucky "winners club" is an exclusive group, but the membership is likely to expand on Sunday afternoon.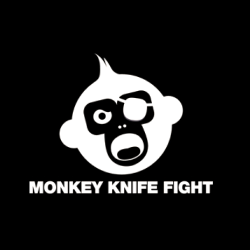 Claim Your $50 DFS Bonus!
Use bonus code WSN50 and get a $50 sign-up bonus!
Play Now
Use bonus code WSN50 and get a $50 sign-up bonus!
| | |
| --- | --- |
| What | Quaker State 400 NASCAR Cup Series race |
| Where | Kentucky Speedway |
| When | Sunday, July 12, 2:30 p.m. EST |
| How to watch | FS1 |
The short history of NASCAR Cup Series racing at Kentucky Speedway features nine races and five different winners. The inaugural event in 2011 was memorable as a logistical nightmare, with Interstate 71 backed up for miles in both directions and parking patterns so snarled that many fans never made it to the track.
Kyle Busch won that initial race, claiming the first of his two victories at Kentucky. Brad Keselowski leads the series with three wins at the 1.5-mile track, which was repaved and reconfigured before the 2016 race weekend. The renovation has created two distinctly different ends to the track, with Turns 1 and 2 a higher-banked, high-speed corner and Turns 3 and 4 flatter and much more treacherous.
Sunday's Quaker State 400, the 17th Cup race of the season, will be contested at 267 laps (400.5 miles), with stage breaks scheduled at 80 and 160 laps. Kurt Busch is the defending winner and the only Chevrolet driver to take the checkered flag in a Cup race at Kentucky. He beat brother Kyle Busch to the finish line by .076 seconds in overtime last year.
NASCAR Cup Series at Kentucky Odds
The odds for the Quaker State 400 are provided by bet365.
Jimmie Johnson Is Back after Whirlwind Bout with COVID-19
On Friday, July 3, Hendrick Motorsports announced that seven-time NASCAR Cup Series champion Jimmie Johnson had tested positive for the COVID-19 virus. Justin Allgaier took his place in the No. 48 Chevrolet at Indianapolis Motor Speedway last Sunday and was collected in a freakish pileup on pit road under the first caution.
After two negative coronavirus tests more than 24 hours apart earlier this week, Johnson is ready to return to action at Kentucky, asserting he has been asymptomatic throughout the entire experience. With 2020 being Johnson's final full season of Cup racing, this event likely will be his last at the 1.5-mile track.
Yeah, I'm super excited and in my head of optimism, I'm like, 'What a comeback story!'
Johnson said during a video conference with reporters on Friday morning.
The COVID comeback, if you will. It could really be a special moment. I've always been highly motivated, but it would be really cool to have great success on Sunday.
Johnson (+2800) doesn't have a win at Kentucky, but he does have a pole position there. With starting positions drawn by lot, however, he'll take the green flag in 20th place in the Quaker State 400.
Perhaps a Pole Position Will Help Kyle Busch End His Slump
To say the least, 2020 has been an atypical year for Kyle Busch, the reigning NASCAR Cup Series champion. First of all, Busch is winless through the first 16 races of the season, the first time that's happened since 2006, when he finally broke the ice with a win at New Hampshire in the 19th race.
Busch (+500) simply hasn't had the speed to contend regularly for victory, an especially surprising circumstance, given that Joe Gibbs racing teammate Denny Hamlin has won four times this season and was headed for a fifth triumph last Sunday at Indy before blowing a tire late in the race. Hamlin has been dominant on more than one occasion. Busch, not so much.
Busch, however, will have an advantage on Sunday as he tries to win his third Cup race at Kentucky. He'll start in the same position he hopes to finish—first, thanks to a serendipitous draw in the era of no qualifying. In the nine previous races at the 1.5-mile track, the winner has come from the pole position a disproportionate three times and from the second spot twice. Only once has the eventual race winner started deeper in the field than ninth (Matt Kenseth, from 16th in 2013).
Small Fraternity of Kentucky Winners Is Likely to Expand
Brad Keselowski boasts a series-best three victories at Kentucky. Kyle Busch has two. So does Martin Truex Jr. Matt Kenseth and defending race winner Kurt Busch have one each, making the winners club at the 1.5-mile track a small one indeed.
If you listen to the oddsmakers, however, the membership is likely to grow in Sunday's Quaker State 400. Kevin Harvick is the favorite at (+400), followed by Denny Hamlin (+500) and Kyle Busch (+500). With four victories each in 2020, Harvick and Hamlin have combined to win half of the events so far this season.
Harvick starts third on Sunday. Hamlin will have to come from 12th by the luck of the draw. But don't discount fourth-place starter Aric Almirola (+2800), who has shown excellent speed of late, as his current string of five straight top-five finishes attests.
Our Pick
Kevin Harvick (+400)—Thanks to a bit of late-race help from Denny Hamlin, our Harvick pick was money last Sunday at Indy. As consistently fast as Harvick has been on downforce tracks this season, we'll stay on the same horse this week.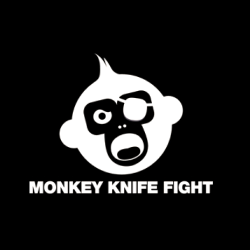 Claim Your $50 DFS Bonus!
Use bonus code WSN50 and get a $50 sign-up bonus!
Play Now
Use bonus code WSN50 and get a $50 sign-up bonus!
More NASCAR Predictions & Odds
Blue-Emu Maximum Pain Relief 500 (Cup Series) Predictions & Odds
Will the streak of different winners survive a 500-lapper at Martinsville, or will Martin Truex Jr. end it with a victory? Our analysis is here.
NASCAR
10 April | 01:45 | Reid Spencer
Cook Out 250 (Xfinity Series) Predictions, Picks & Odds
Harrison Burton, last year's Martinsville winner, isn't the favorite for Friday's race. Neither is reigning series champion, Austin Cindric. What gives? …
NASCAR
9 April | 06:21 | Reid Spencer
Food City Dirt Race (Cup Series) Predictions, Picks & Odds
Will drivers with dirt racing experience prevail in Sunday's return to dirt on Sunday? The oddsmakers think so. Our analysis is here.
NASCAR
28 March | 01:31 | Reid Spencer
Reid Spencer
Award-winning motorsports writer Reid Spencer has served as lead writer for the NASCAR Wire Service for 16 years, having also spent a four-year stint as NASCAR columnist and beat writer for Sporting News. He is currently serving as president of the National Motorsports Press Association.
Email: [email protected]